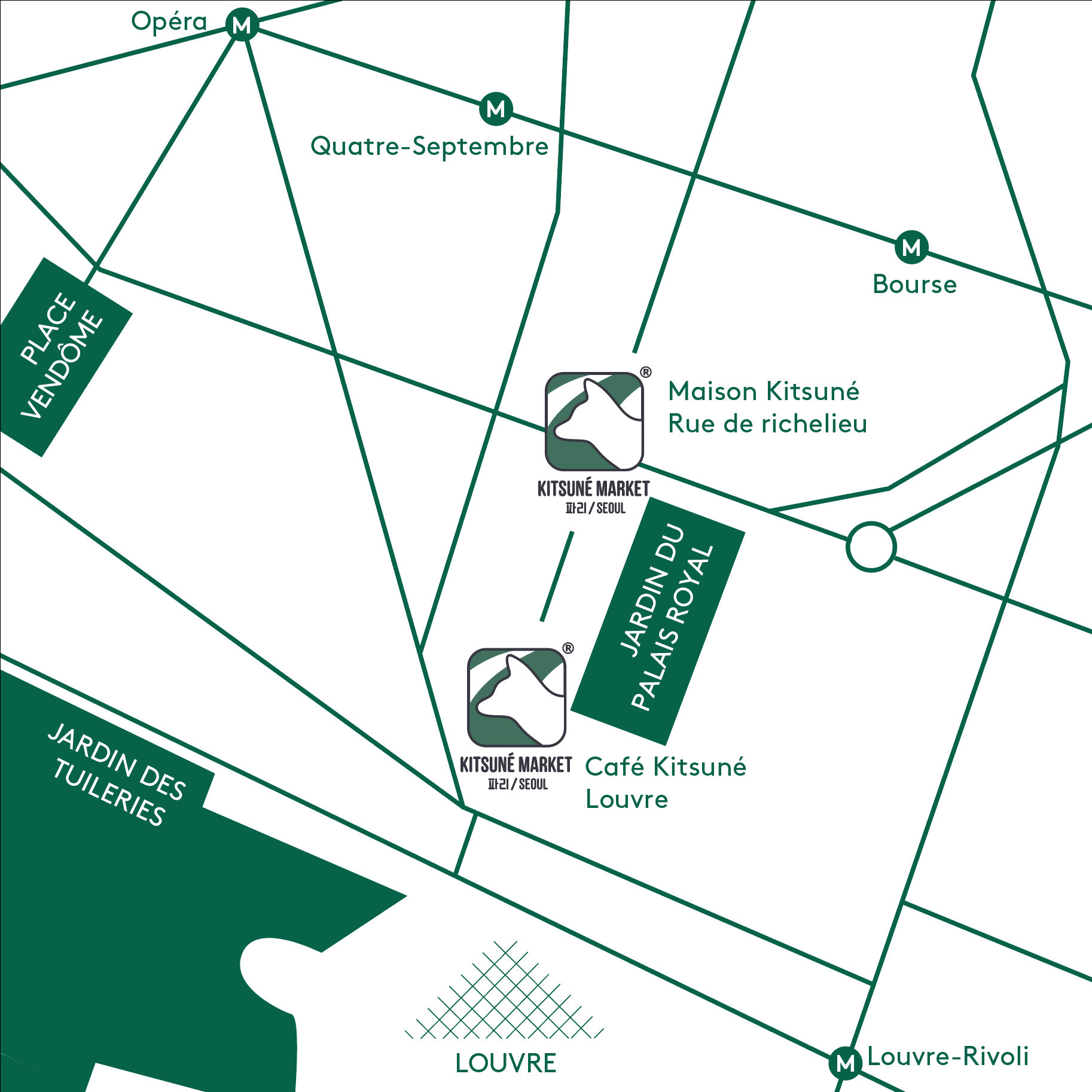 Maison Kitsuné - Pop-up Store « PARIS/SEOUL »
A selection of objects curated by corean artist Tree13 & hand-picked lifestyle items from Seoul-based concept store Pakkookii.
52 Rue de Richelieu, 75001 Paris
11am-7.30pm
Café Kitsuné - Korean Coffee shop
Pâtisseries created by Monsieur Caramel, Paris-based korean chef pâtissier & exclusive drinks.
Pâtisseries & cocktails workshops, open to public:
market_rsvp
2 Place André Malraux, 75001 Paris
9am-6.30pm
KITSUNÉ MARKET: EXCLUSIVE POP-UP STORE IN PARIS
FROM SEPTEMBER 29TH TO OCTOBER 2ND
In line with its « PARIS/SEOUL » Fall-Winter 2022 campaign, Kitsuné comes up with an exclusive retail experience gathering fashion, art, design and food to celebrate the hottest Asian megalopolis.
SHOP FALL-WINTER 2022 COLLECTION
market_discover Kitsuné Market in two Kitsuné's iconic locations, during Paris Fashion Week.
ENTER PRODUCT CODE
*** KITSUNÉ MARKET ***
ENTER PRODUCT CODE
*** KITSUNÉ MARKET ***
ENTER PRODUCT CODE
*** KITSUNÉ MARKET ***