Maison Kitsuné NYC | Store Opening – 248 Lafayette Street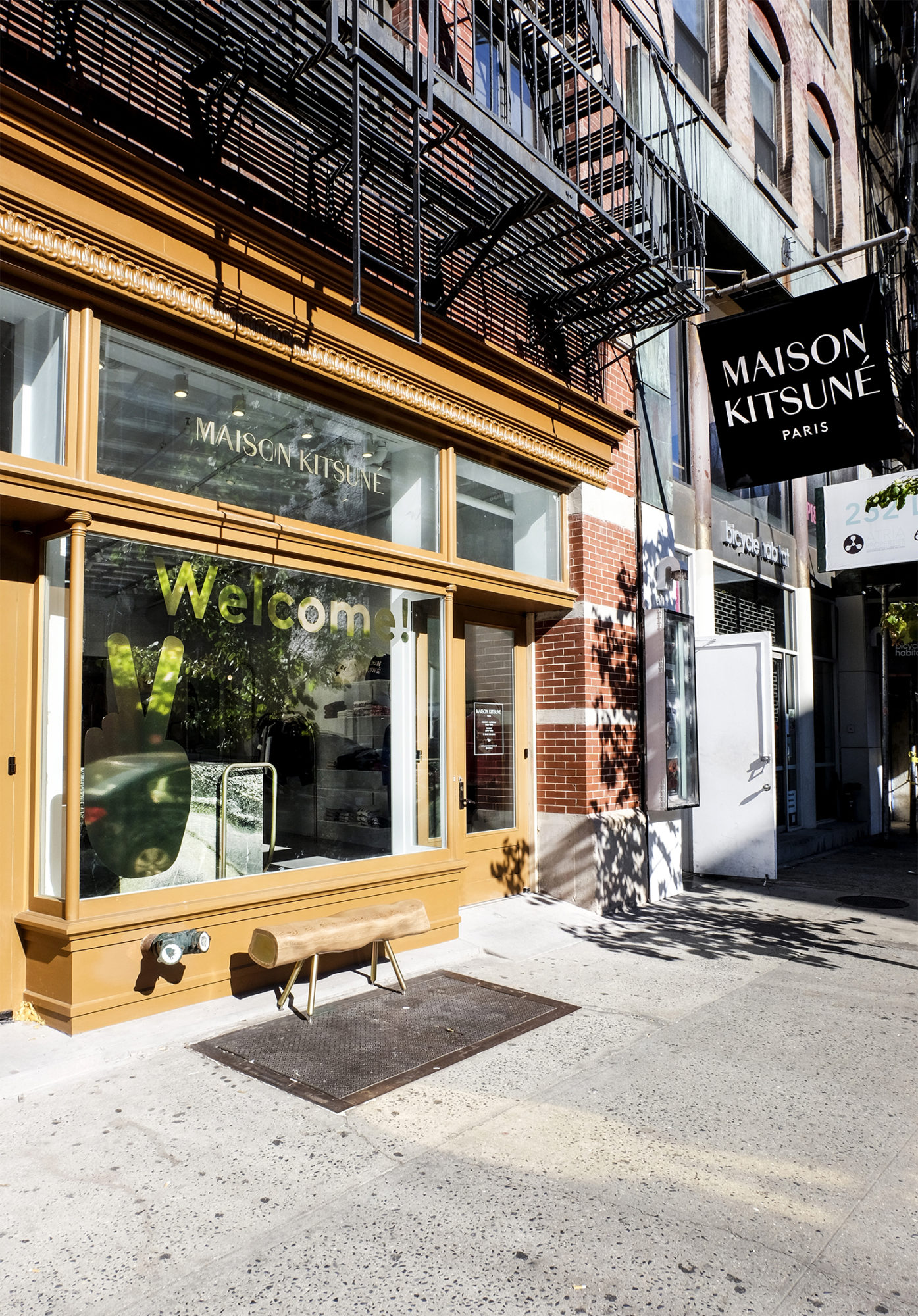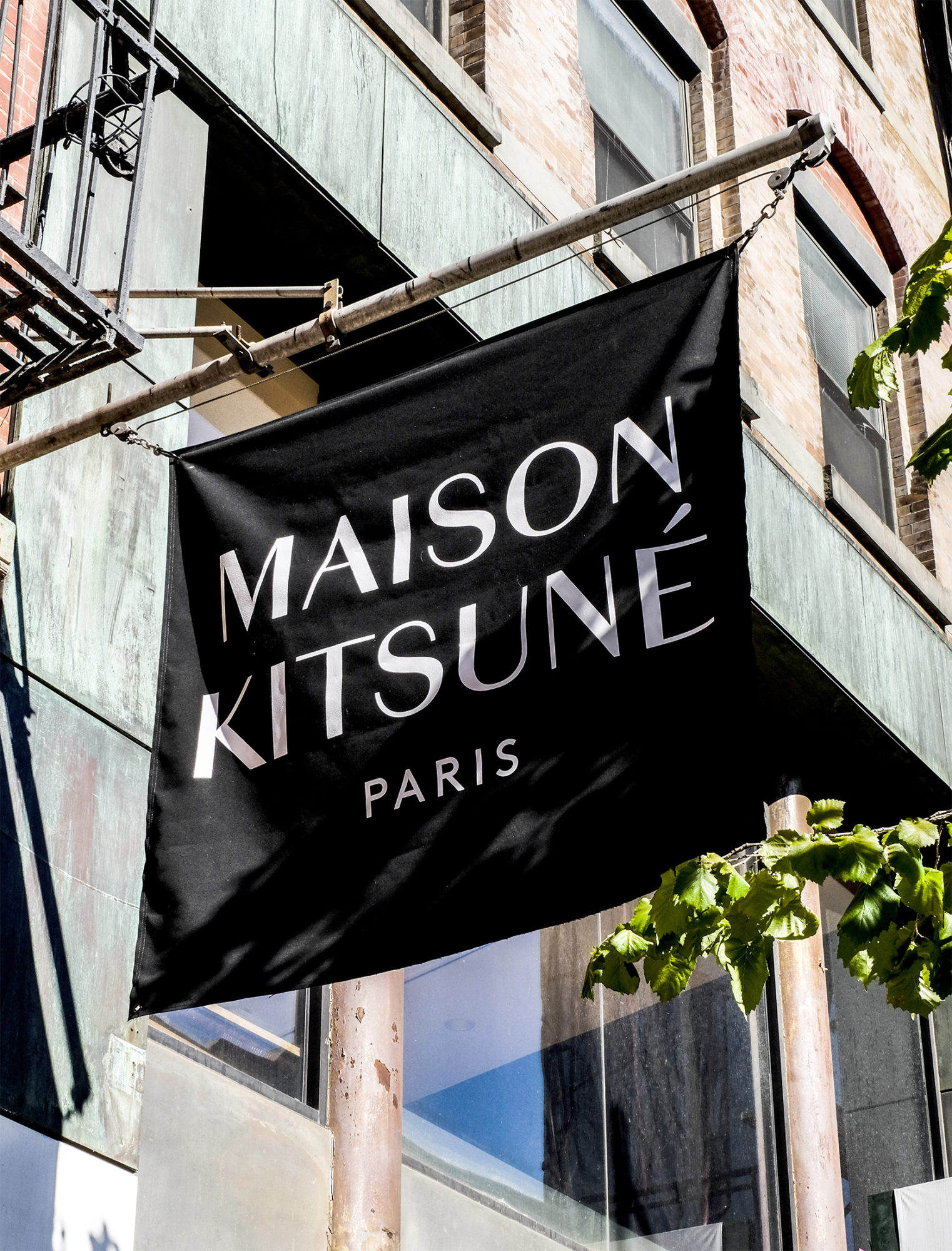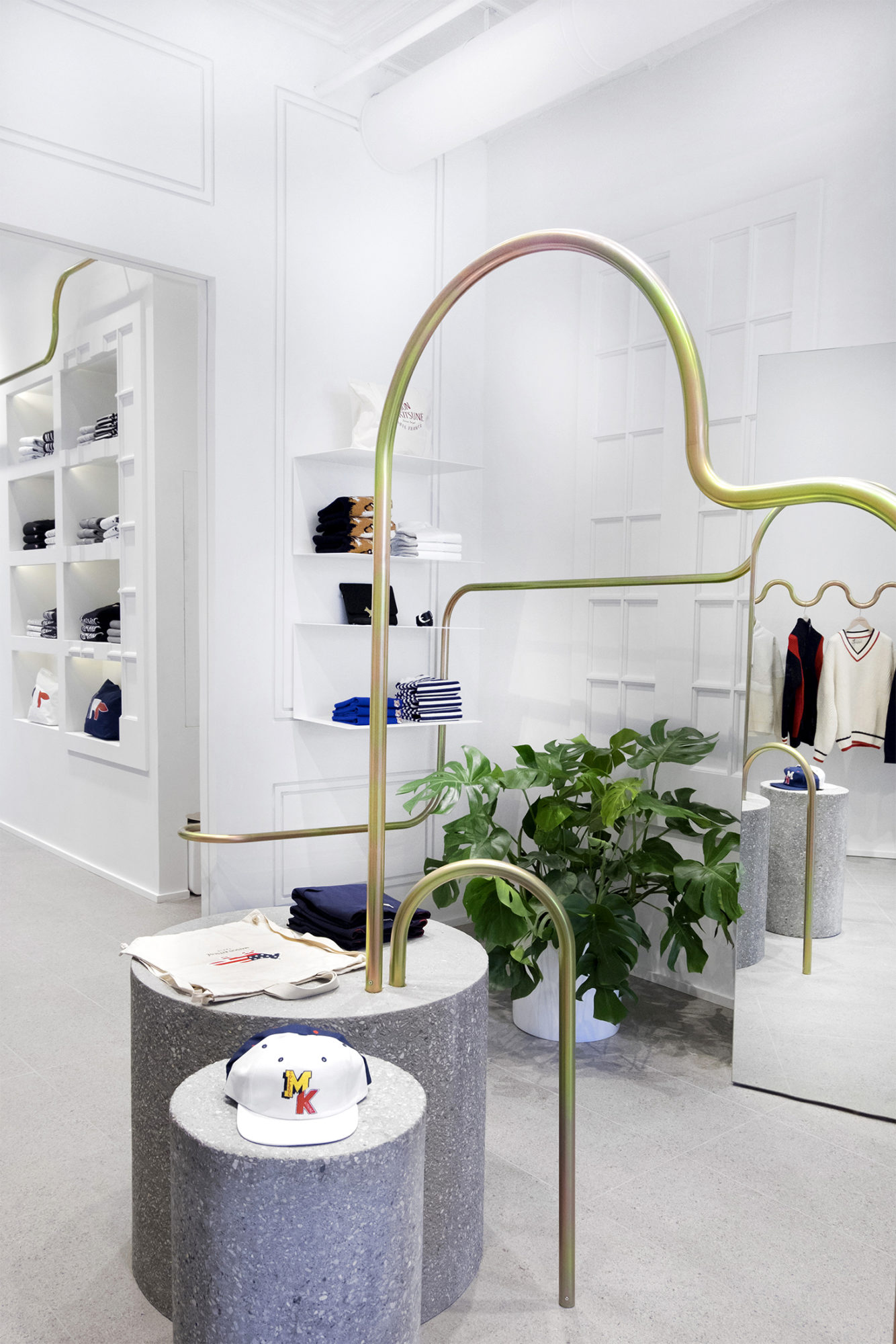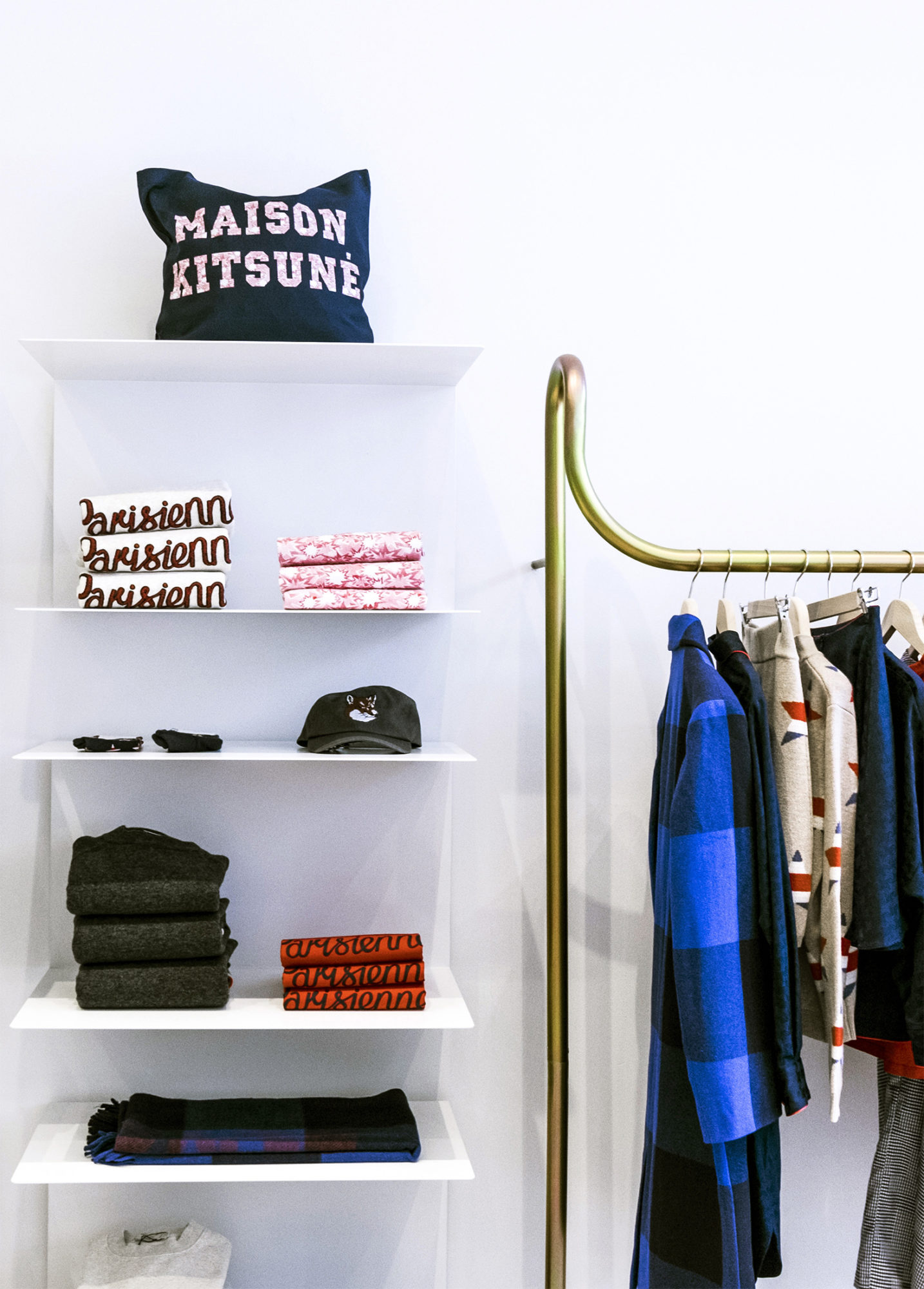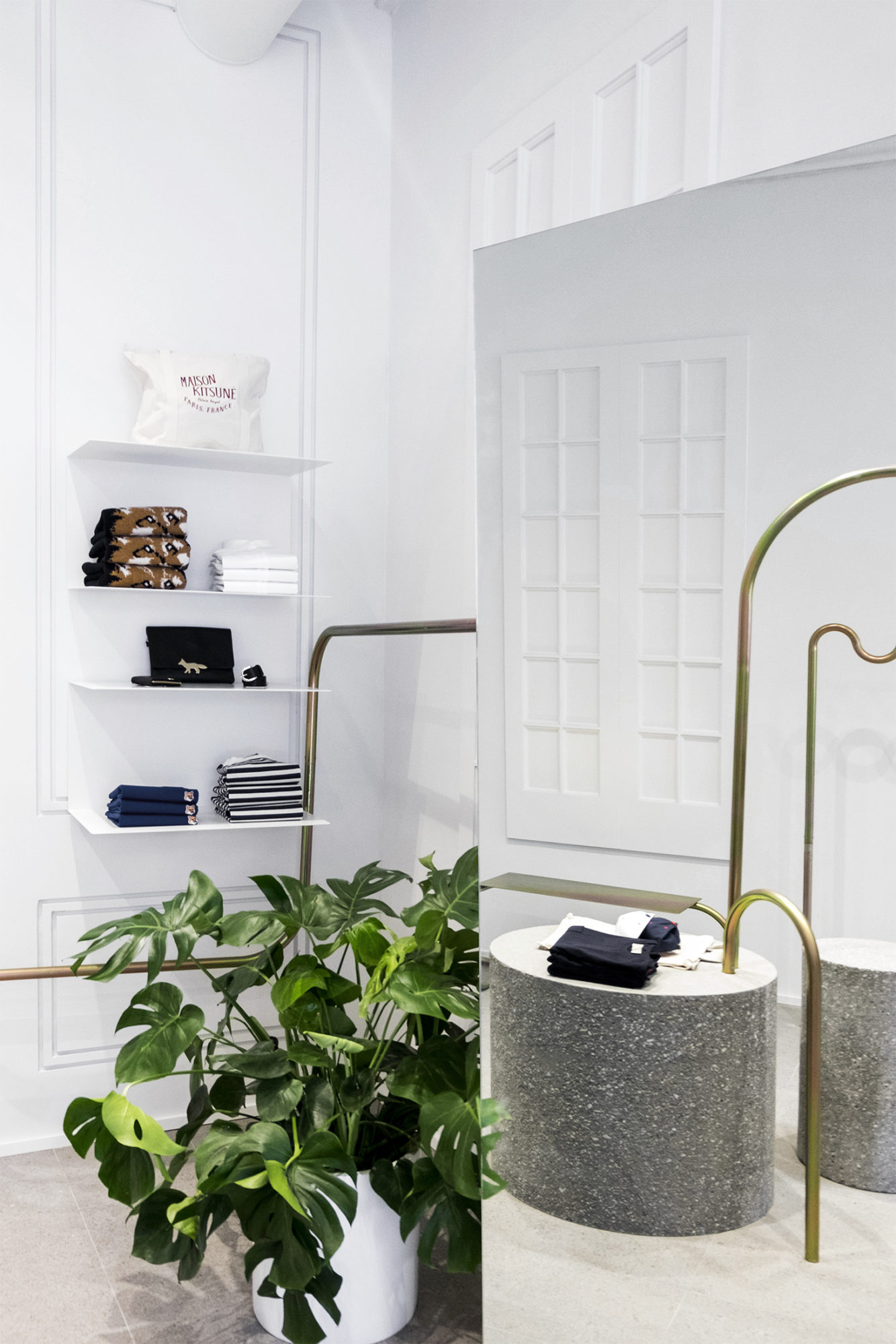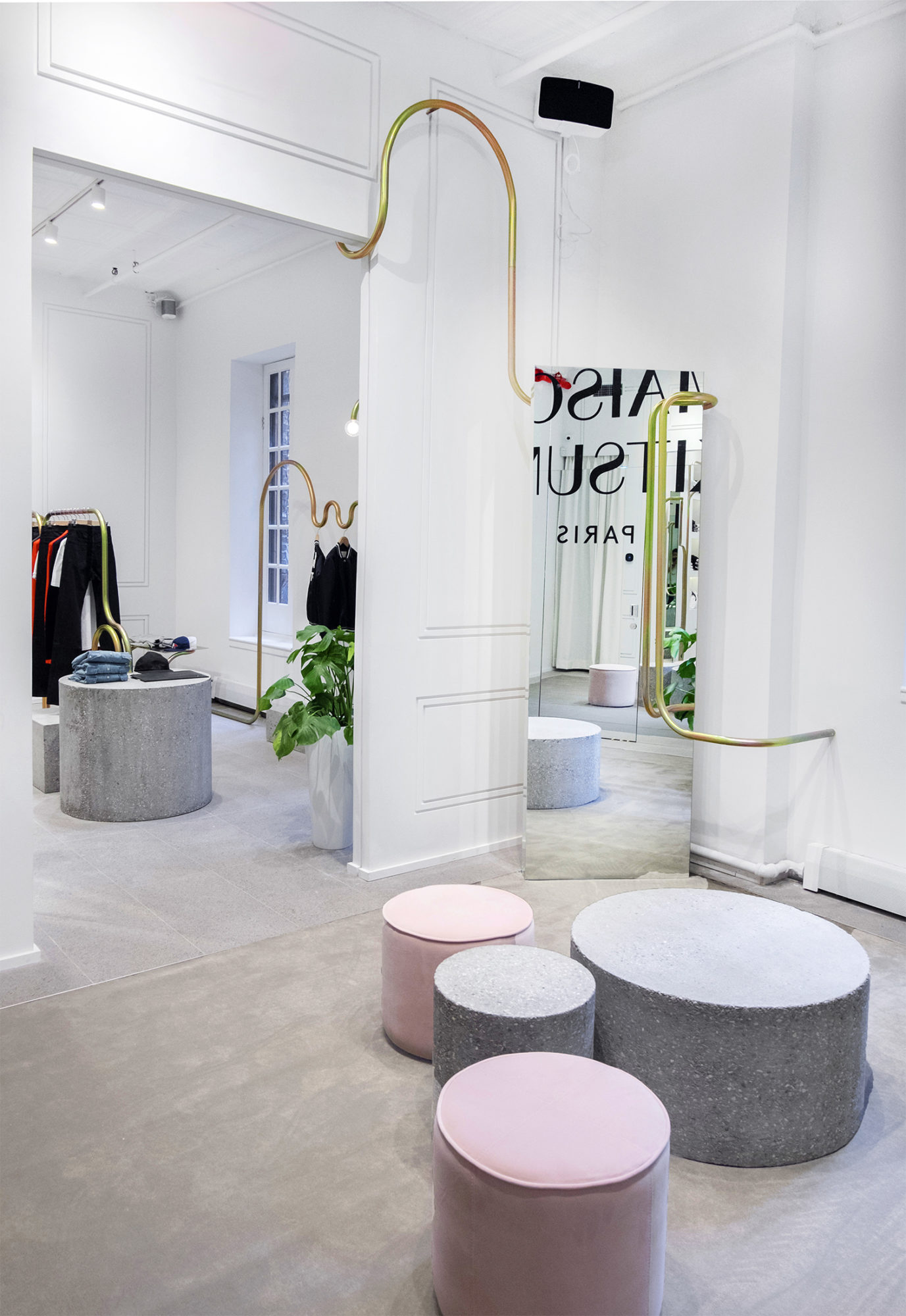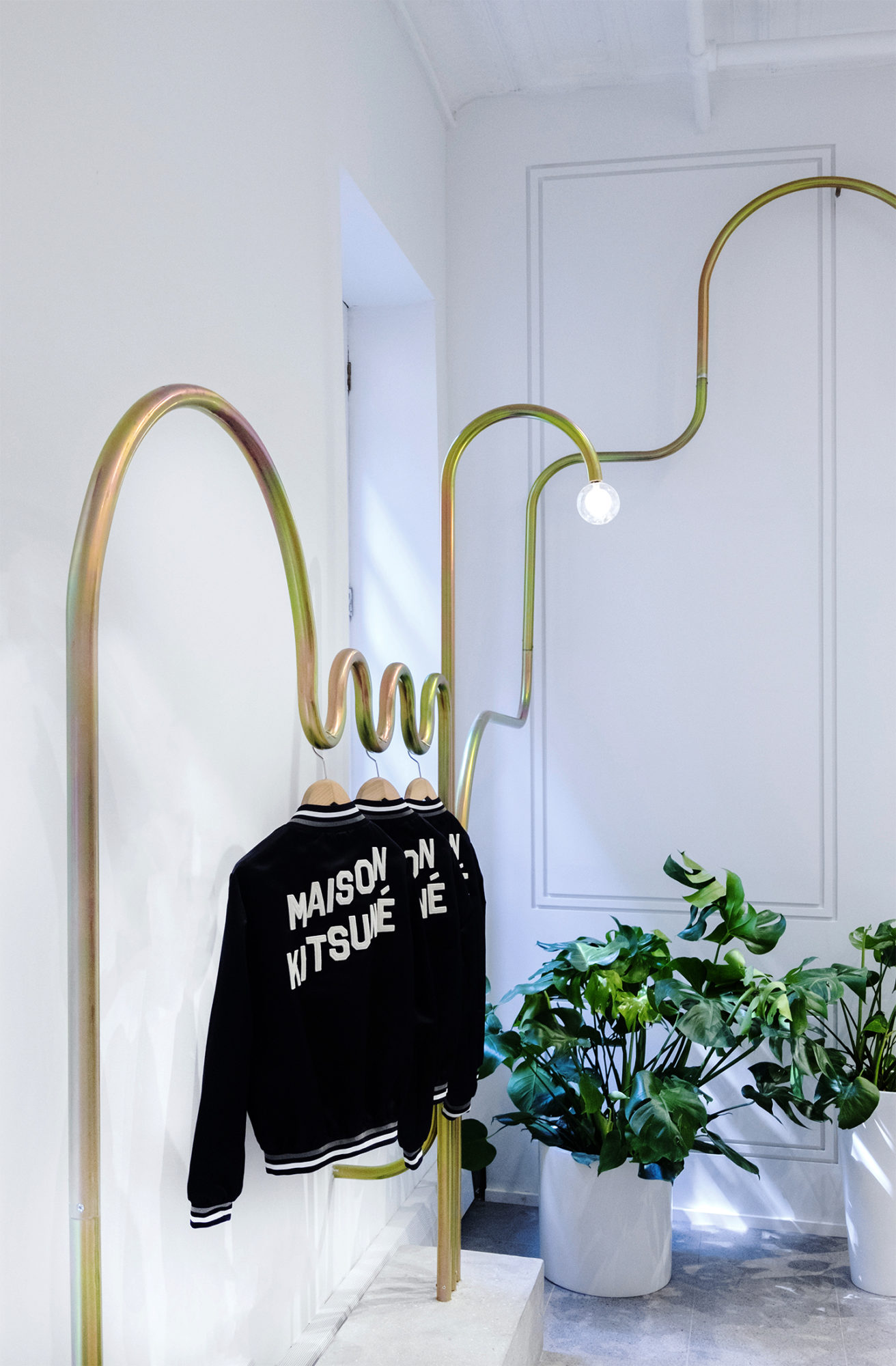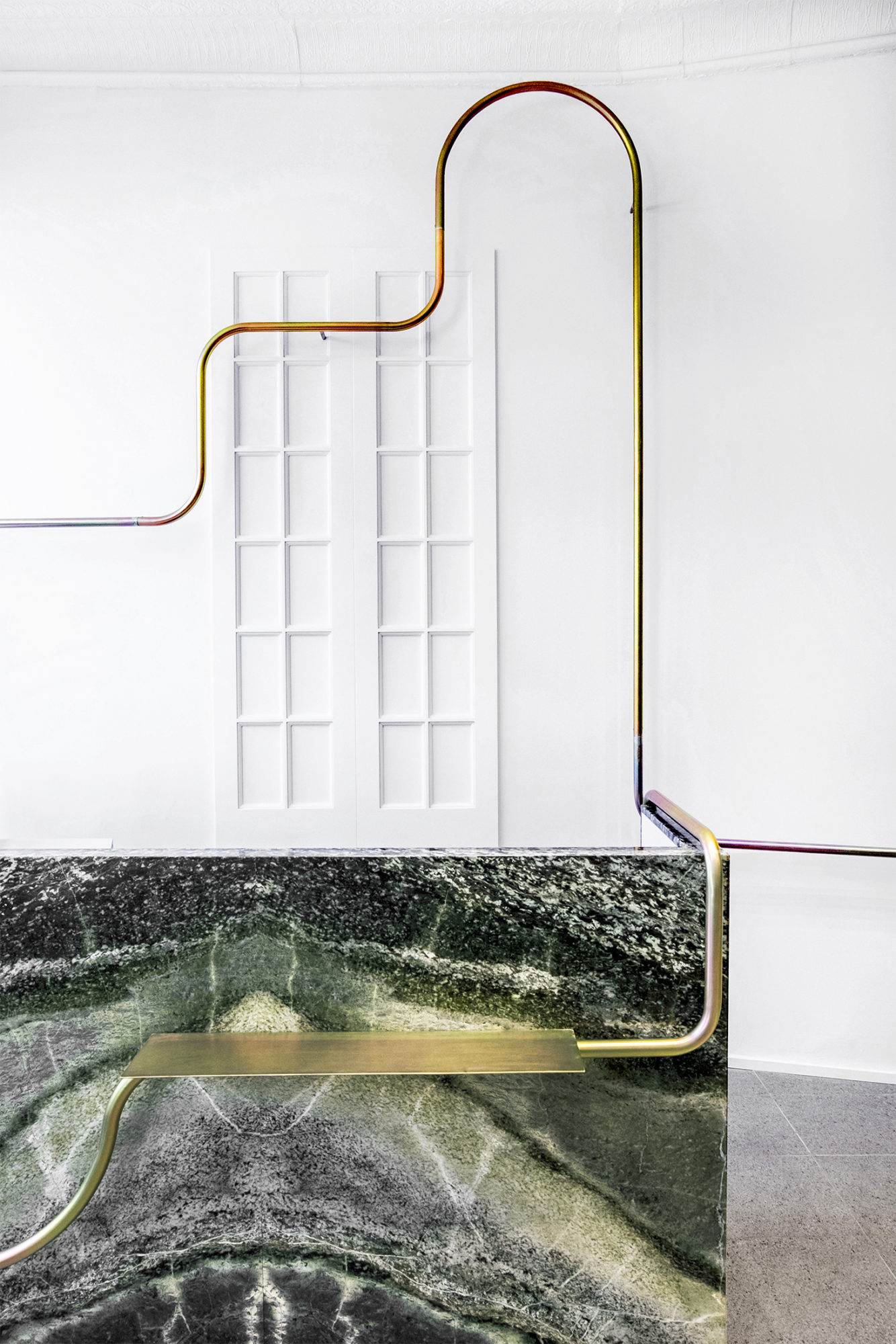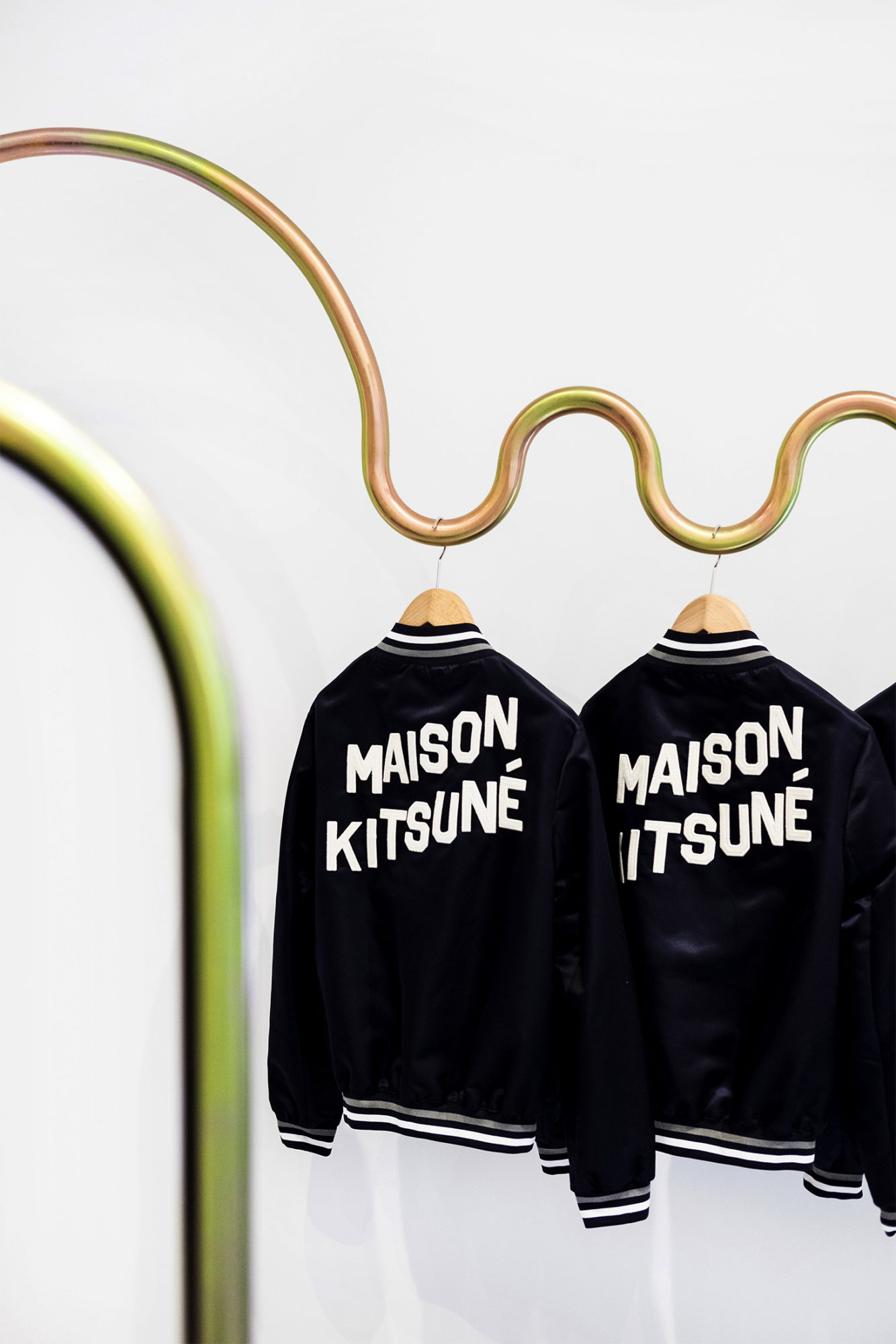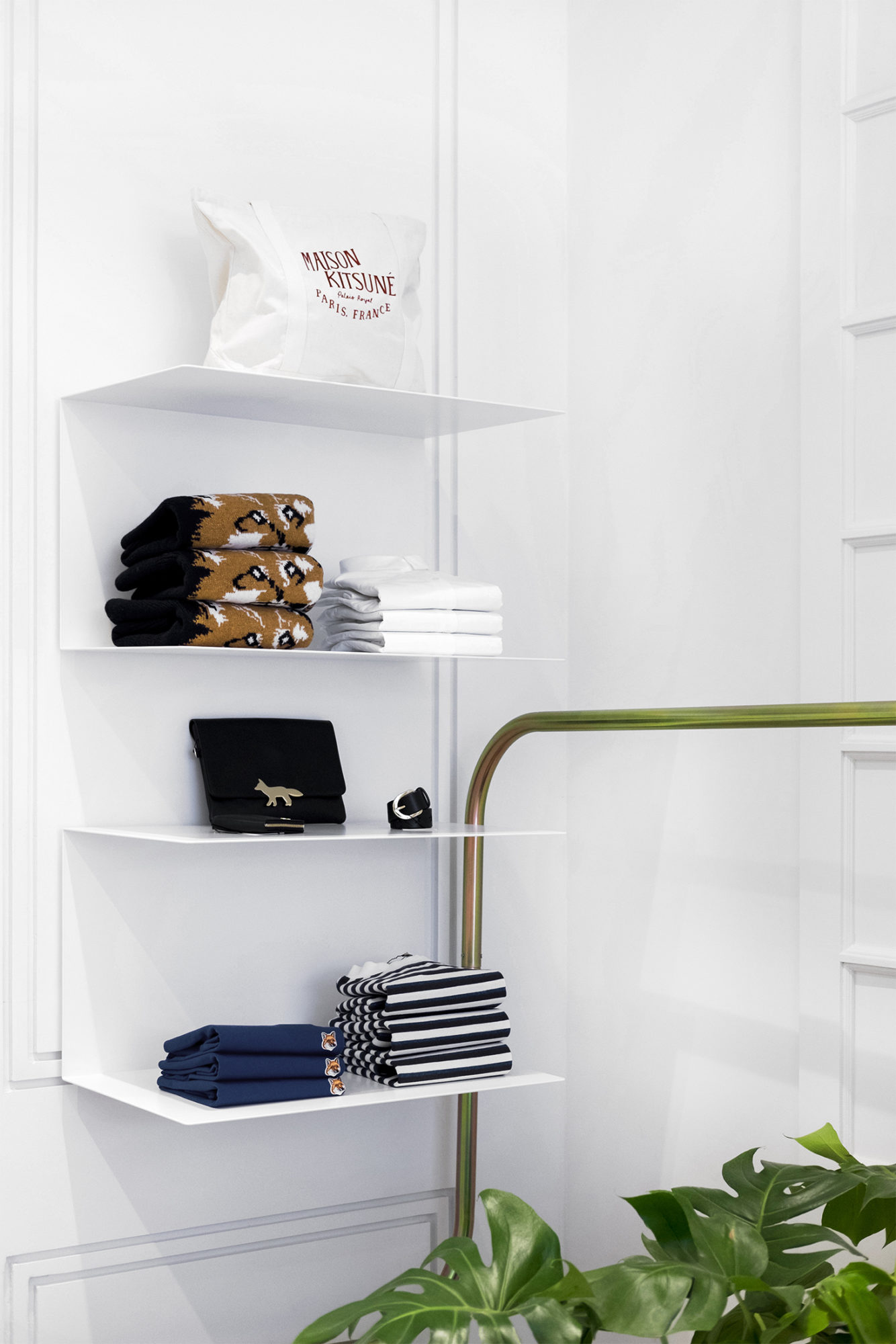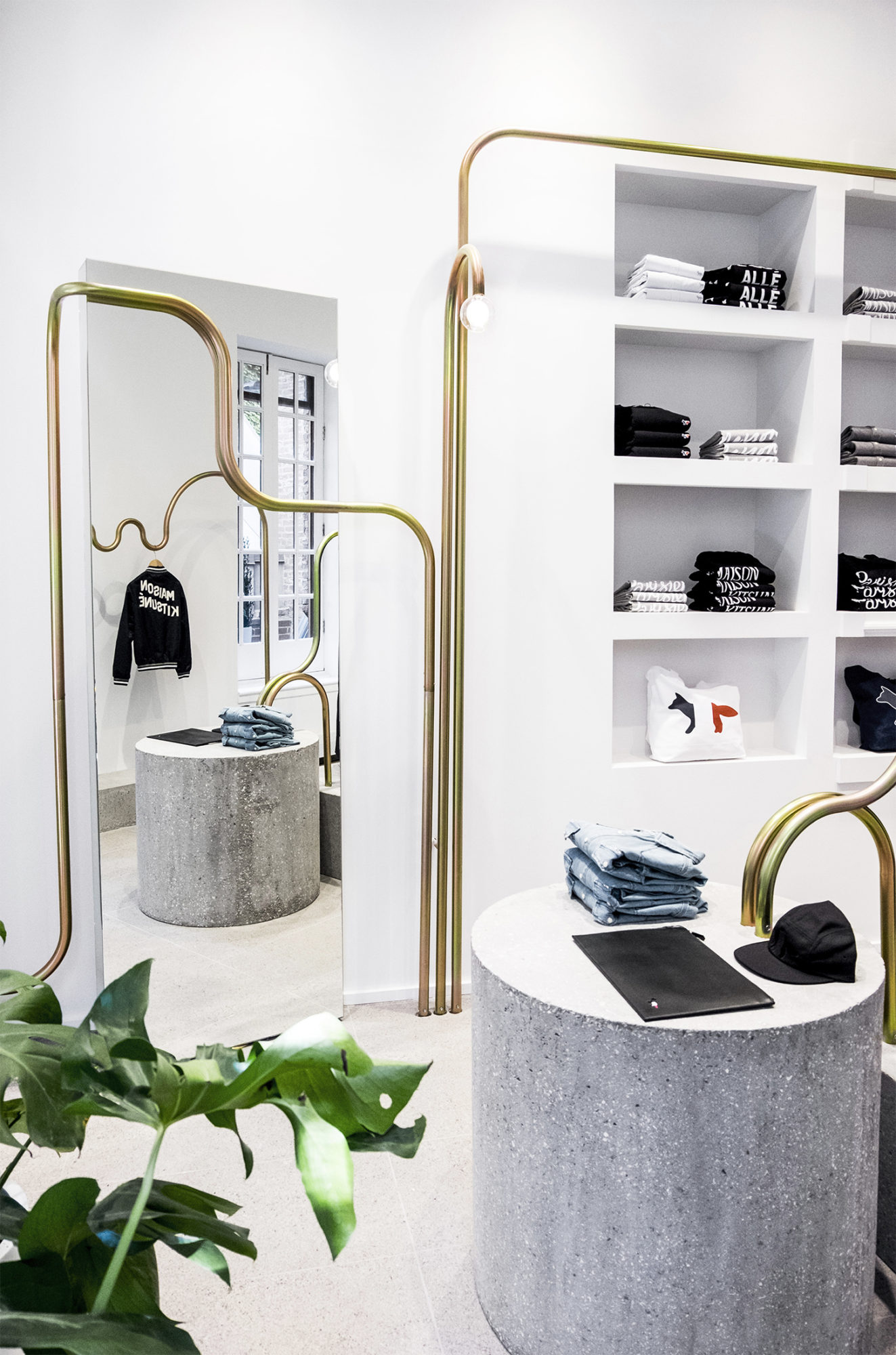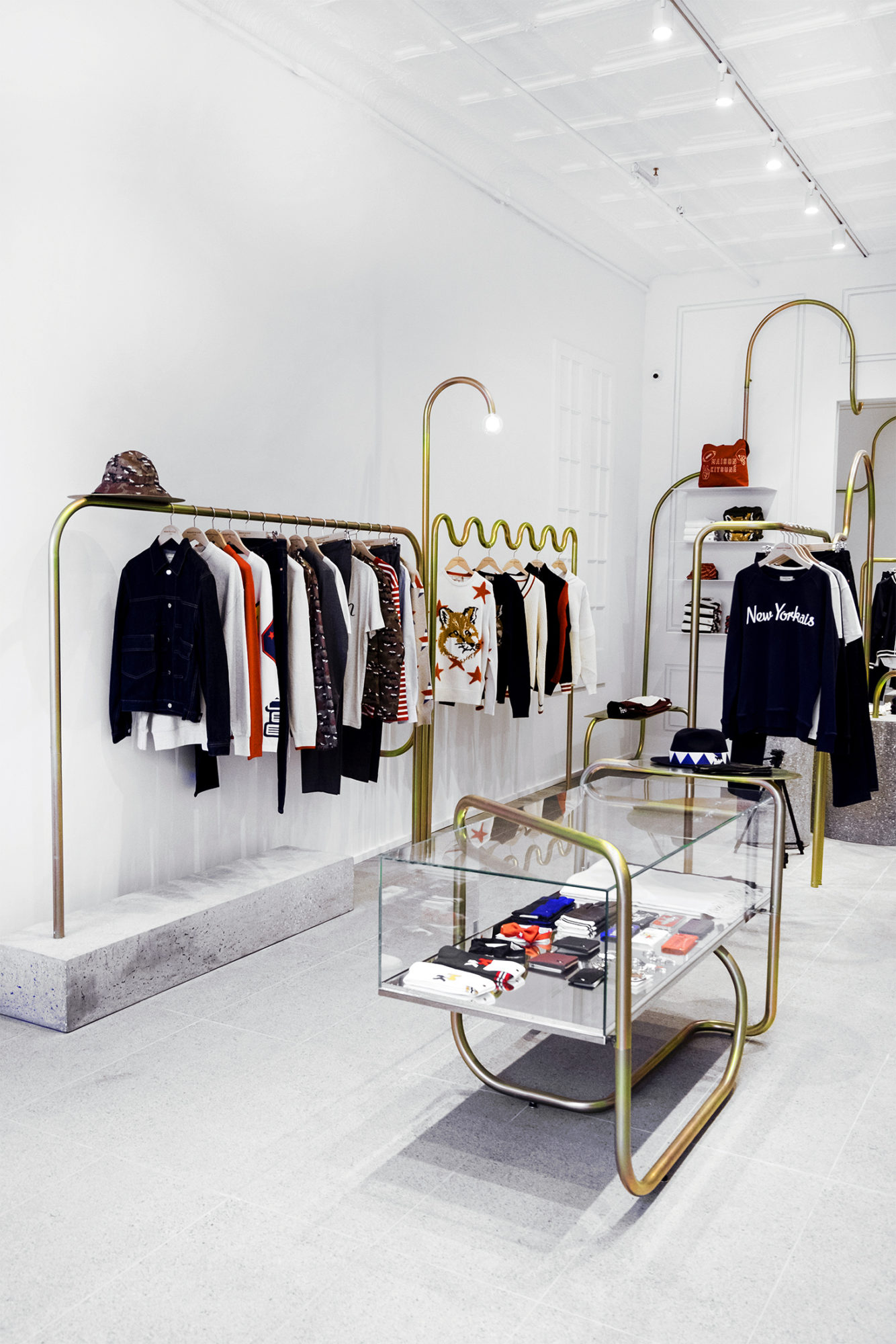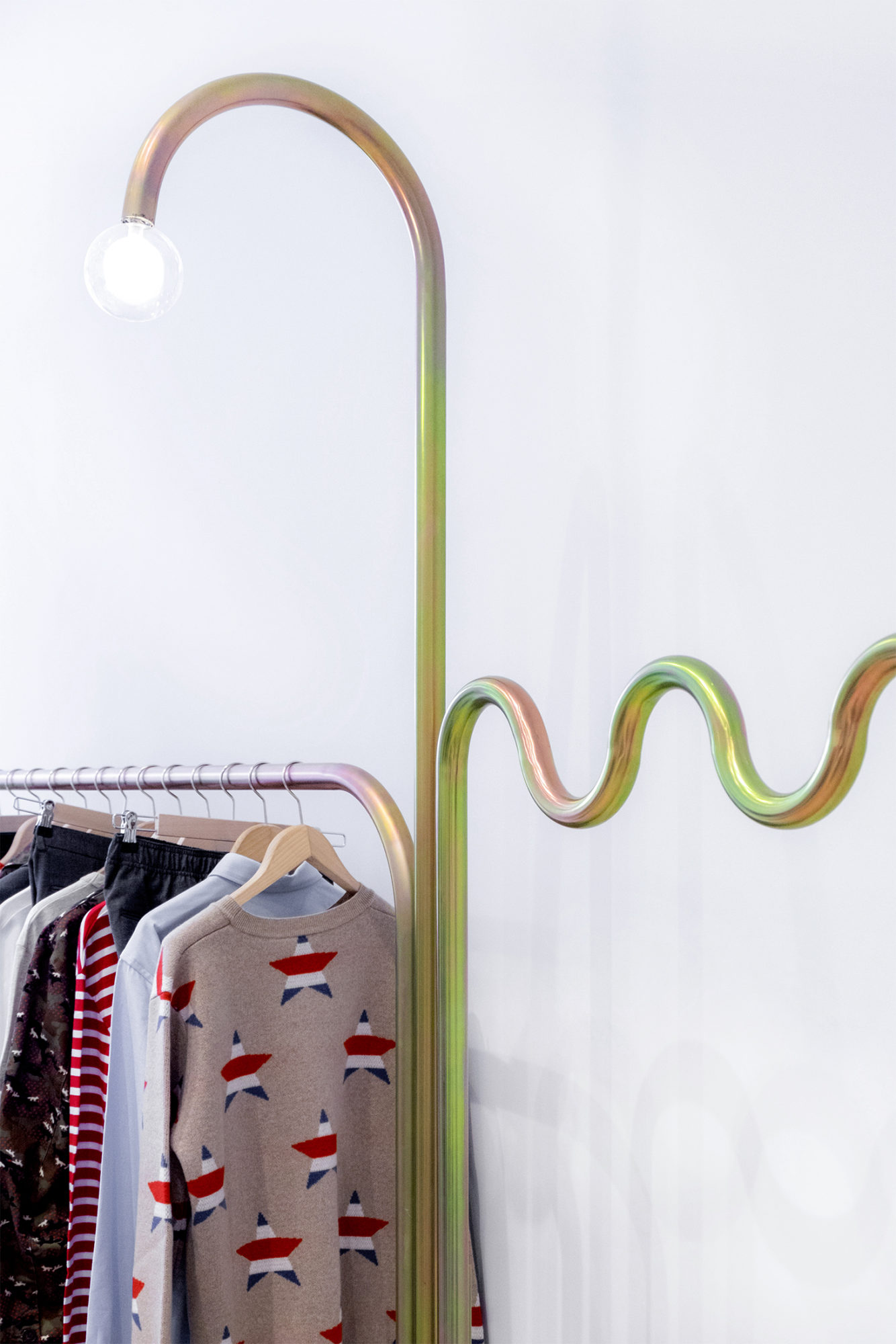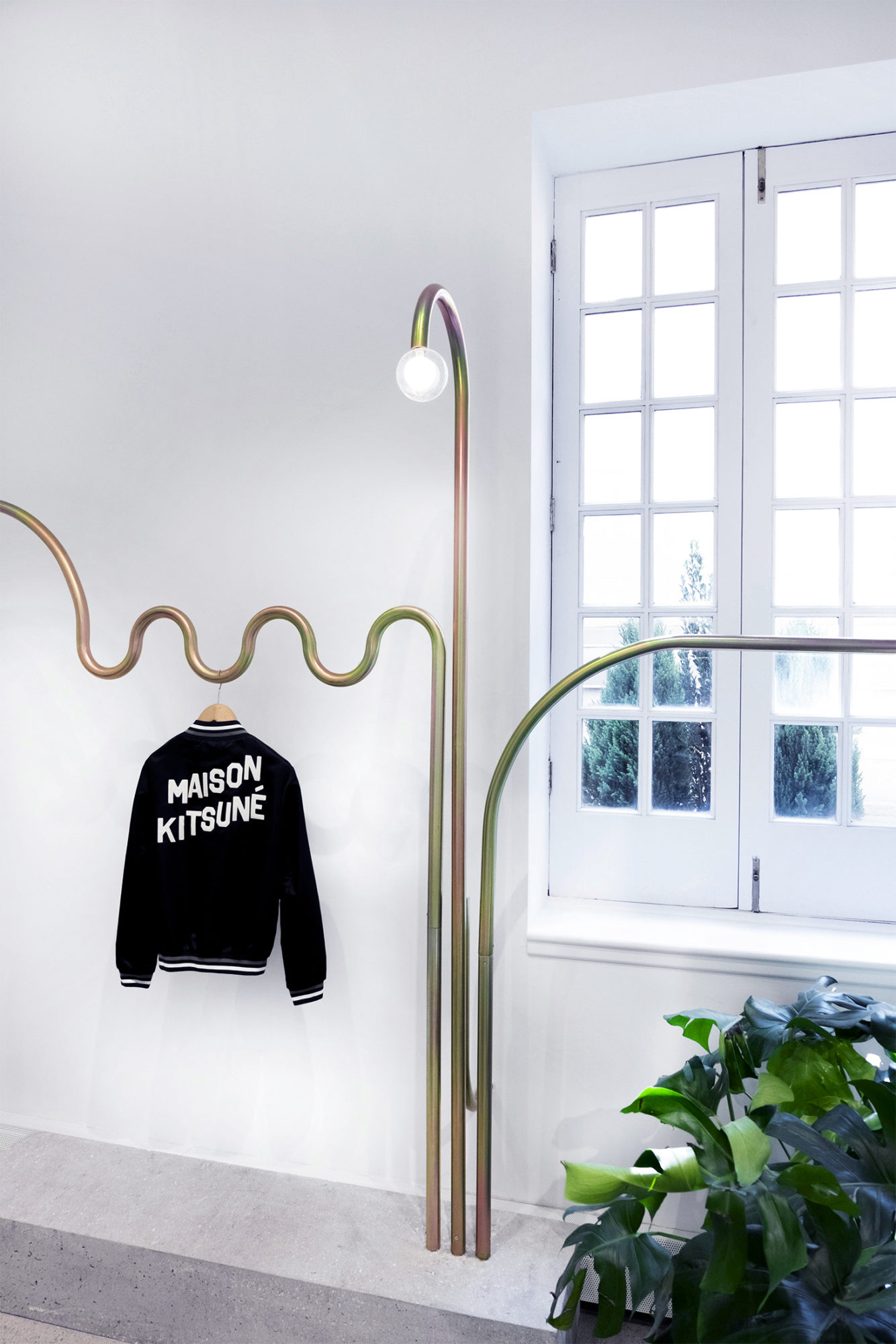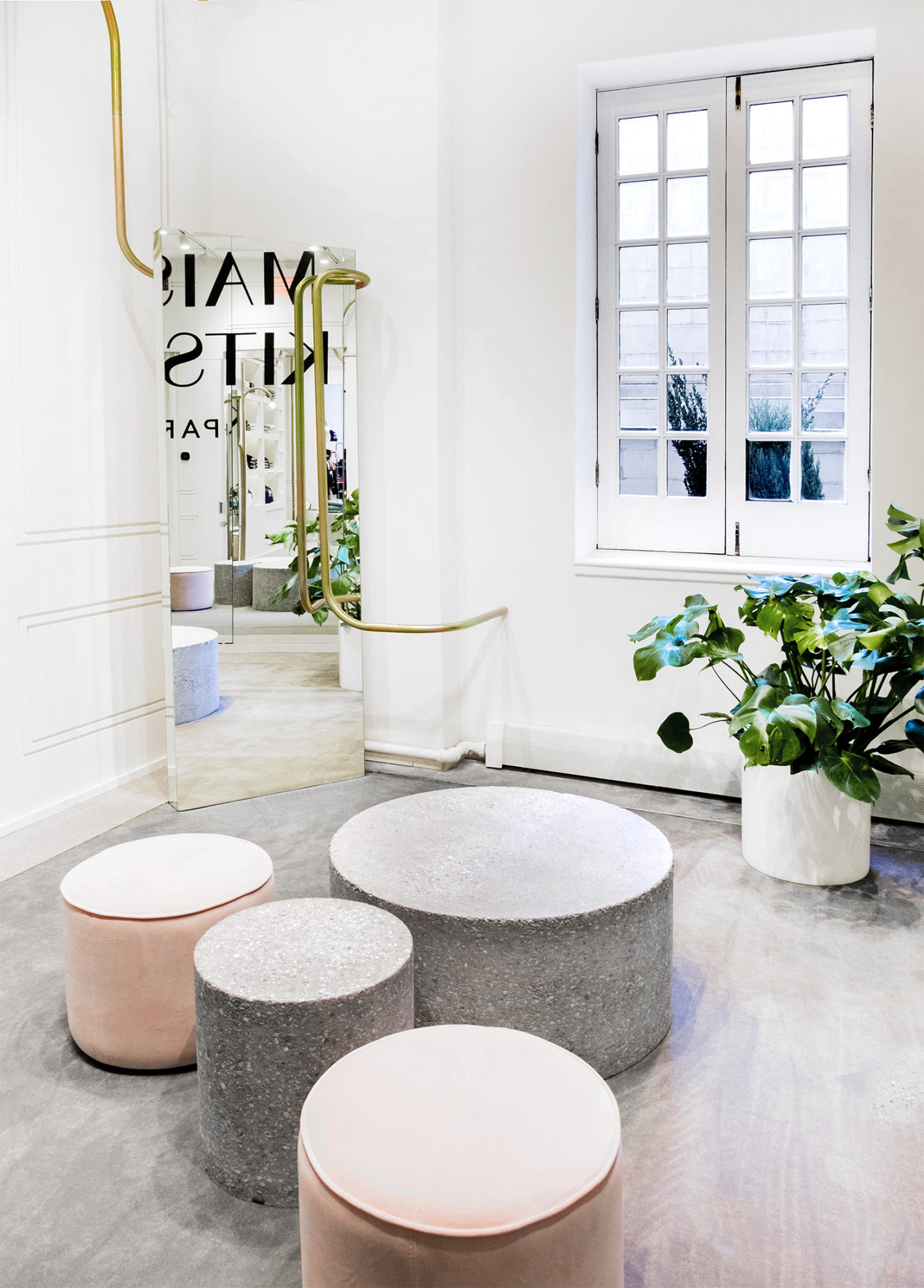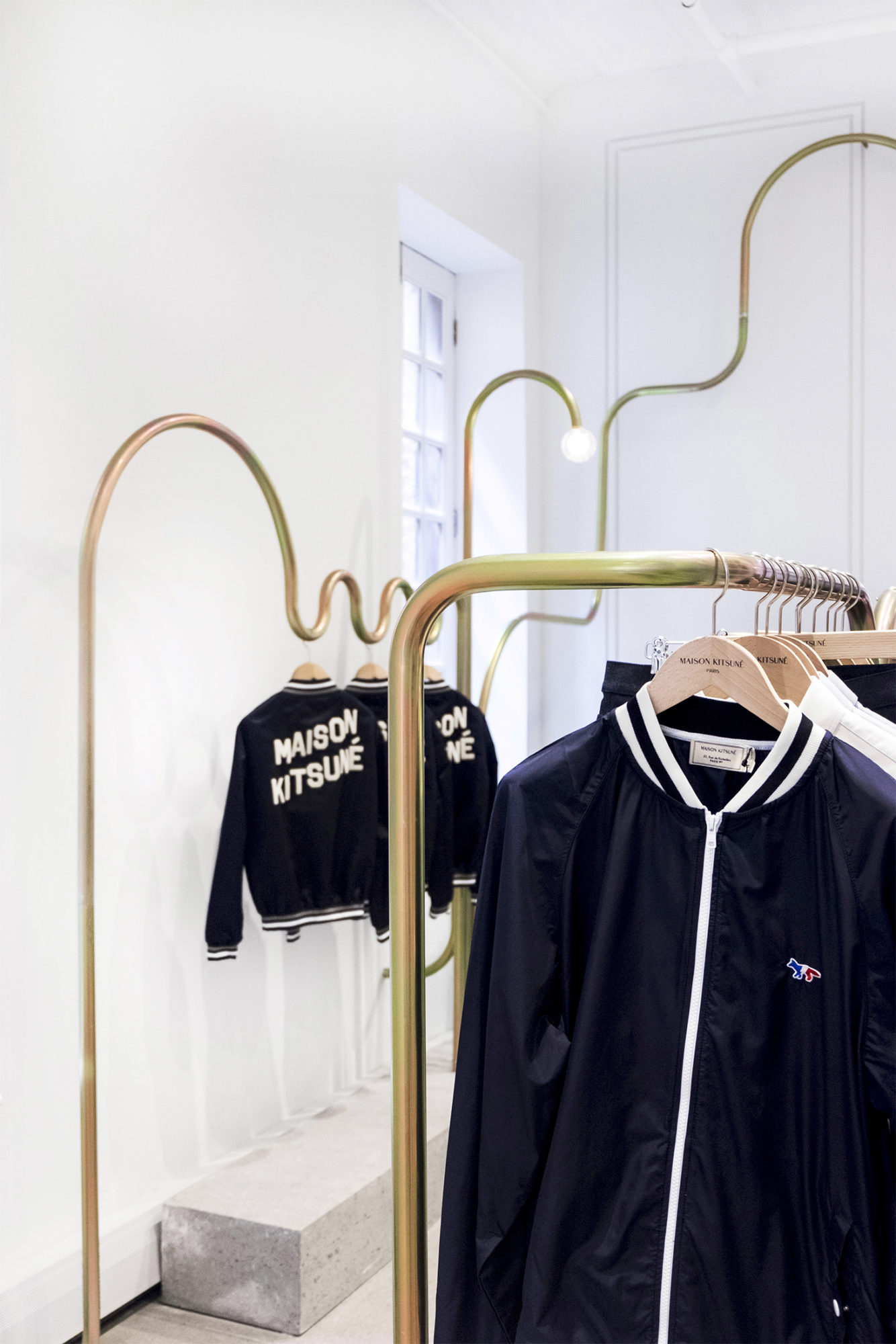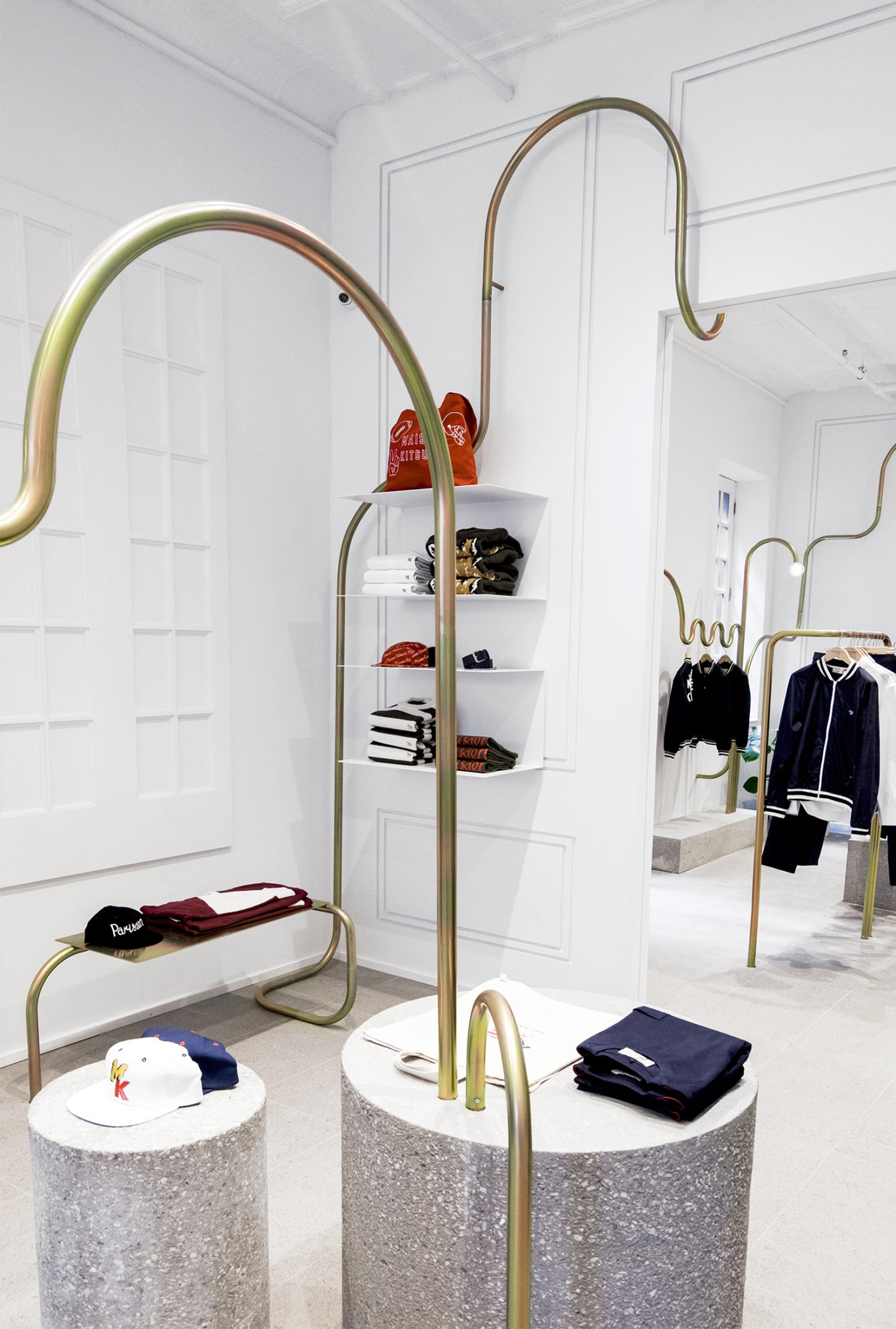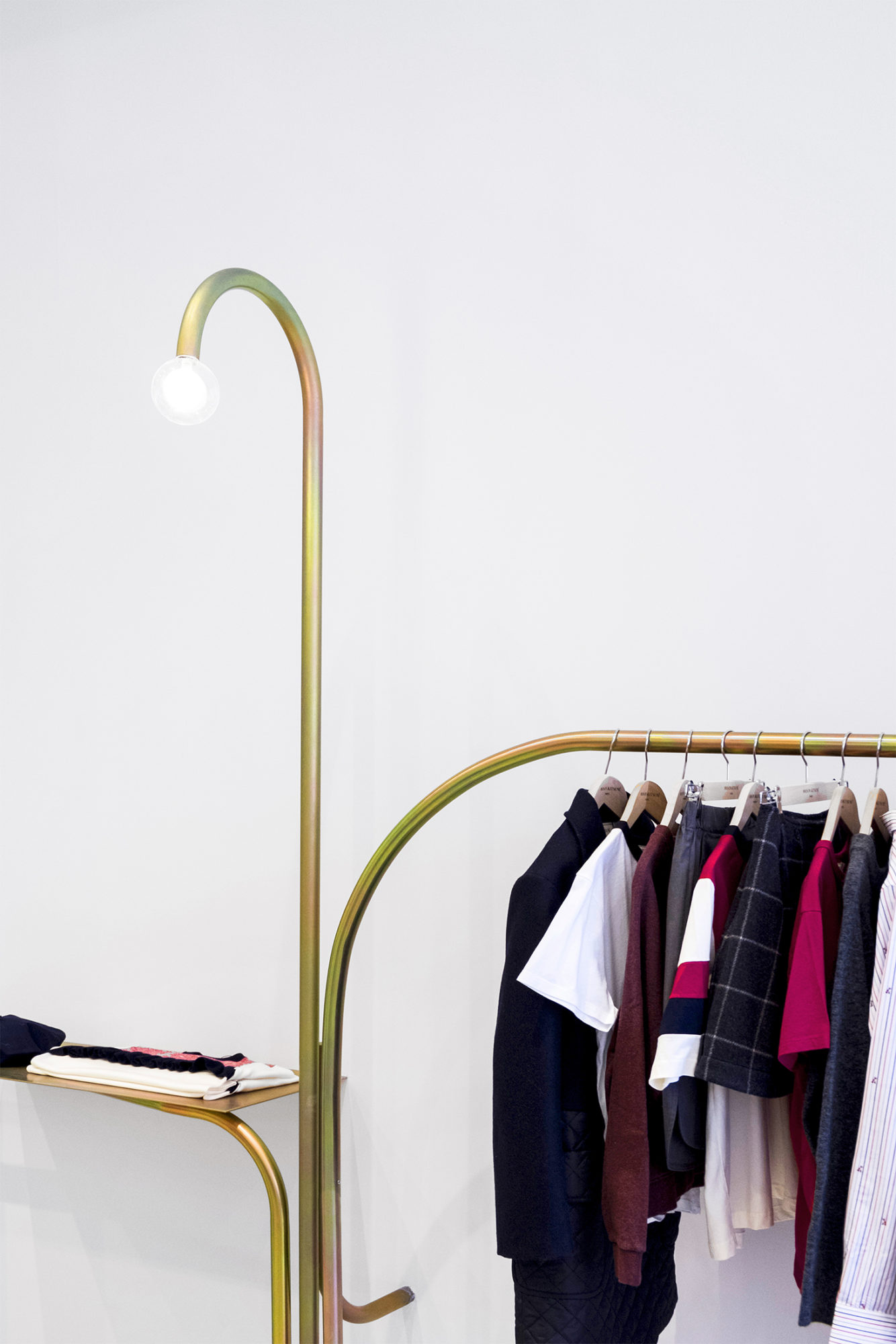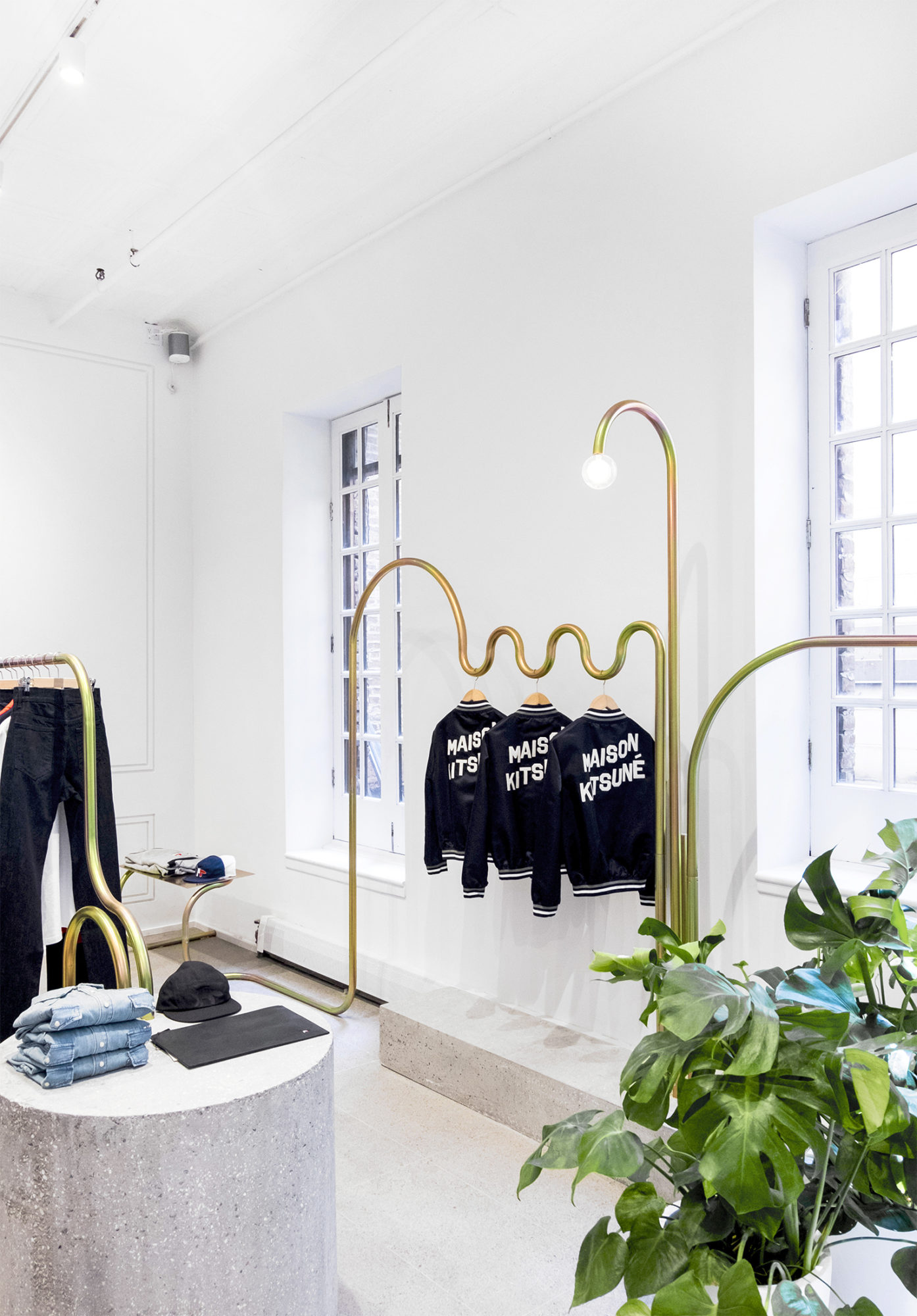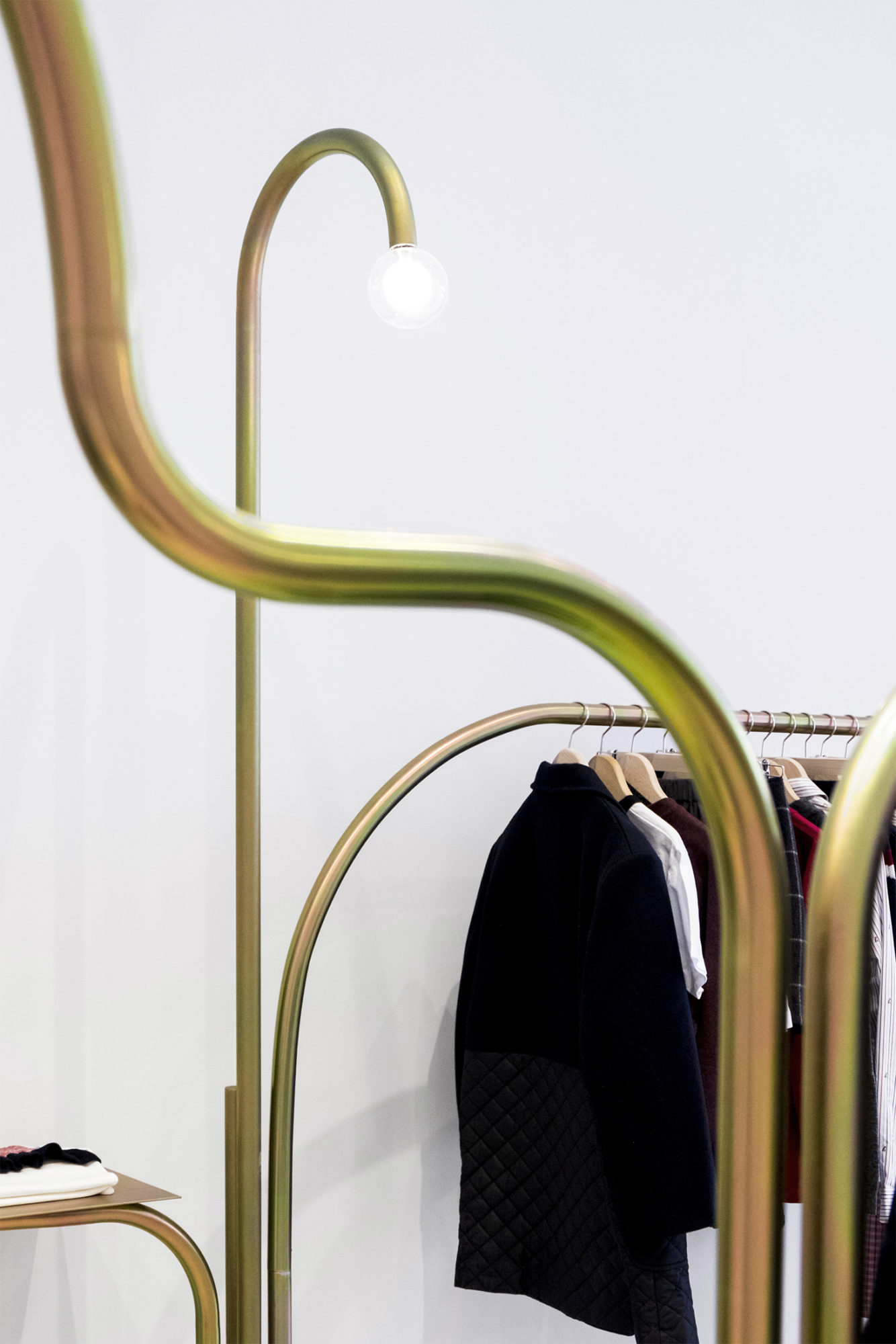 Maison Kitsuné is thrilled to announce its move to downtown New York City!
To make the space feel like home, co-founders and creative directors, Gildas Loaëc and Masaya Kuroki, enlisted world-renowned French designer Mathieu Lehanneur to partner on interior design. This new venue continues to communicate the brand's heritage – uniting fashion, music and design – with its reflective, vine-inspired forms crafted to highlight both Maison Kitsuné's ability to transport its ever-fluctuating, impressibable Art de Vivre and fluid, rising international influence.
The floor-to-ceiling metallic tubes are the nucleus of the artistic concept, boasting sleek curves and an iridescent finish, while also functionally serving as a multi-purpose base for fixtures, lighting, and of course delicately handing Maison Kitsuné's collections.
This lively structure resembles the stroke of a magic pencil that guides visitors through a space full of surprises: pure, opaque phantom windows which have been transformed into a new type of decorative molding; an outdoor courtyard with vegetated furnishings that invites exploration.
The use of marble, concrete, mirrored and bichromated steel rounds out the creation of a luxurious and fascinating 1,400-square foot space that sharlply combines organic and mineral elements, Mathieu Lehanneur's signature touch.
To celebrate this opening, Maison Kitsuné is pleased to unveil its « Lafayette » capsule collection inspired by Mathieu Lehanneur's playful, lustrous tubing. On top of that, the brand riffs on its classic Parisien – this time with New Yorkais branding, pledging its style allegiance to the city.

The « Lafayette » and « New Yorkais » capsule collections will be available soon exclusively at Maison Kitsuné Lafayette.
See you soon!
MAISON KITSUNÉ NEW YORK
248 Lafayette Street
New York, NY 10012
Opening hours:
Monday to Saturday: 11:00 am – 8:00 pm
Sunday: 12:00 am – 6:00 pm
#KitsuneLafayette #NewYorkais
More news