Last Exit To Romance – Maison Kitsuné Spring/Summer 2018 Women's Collection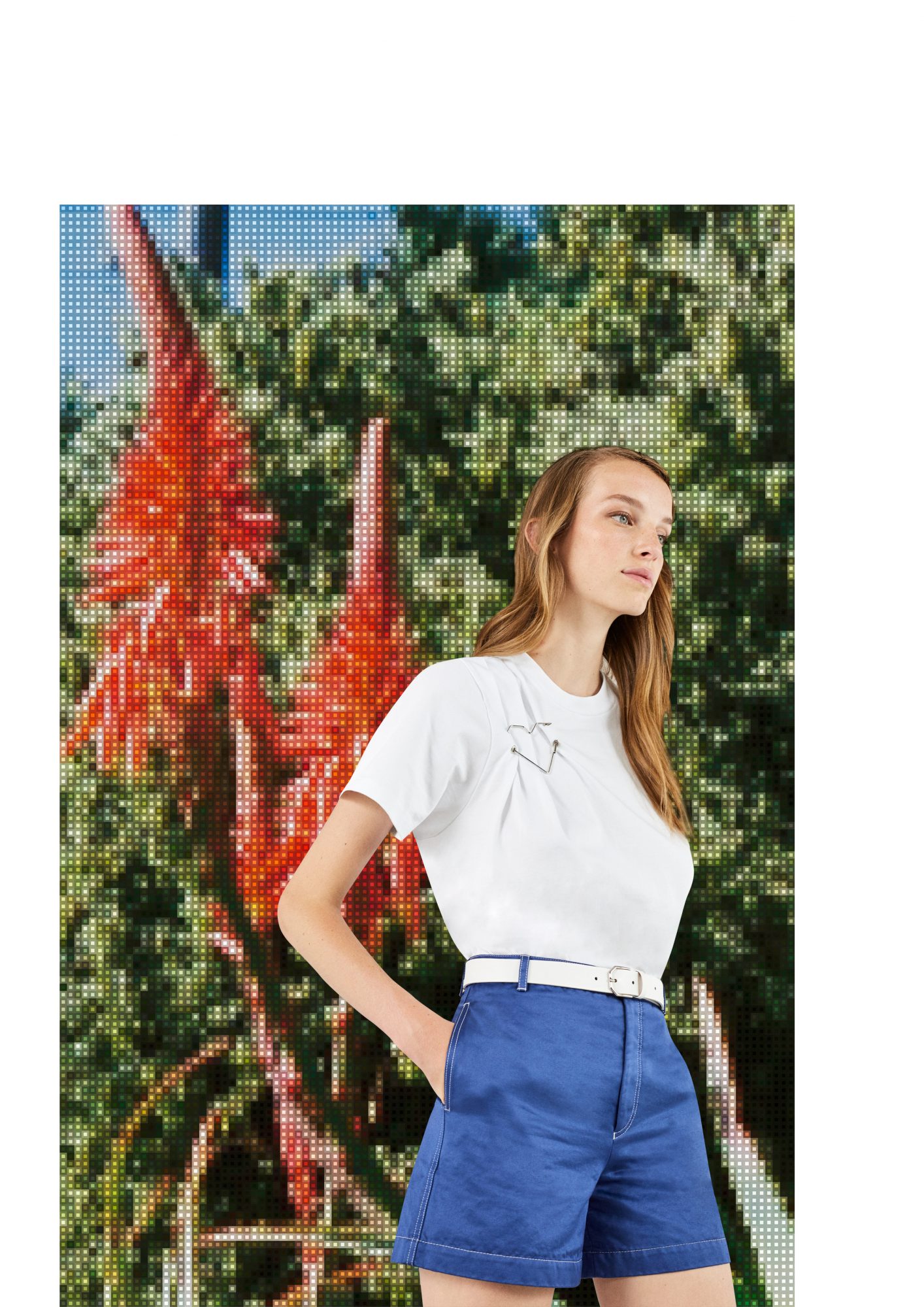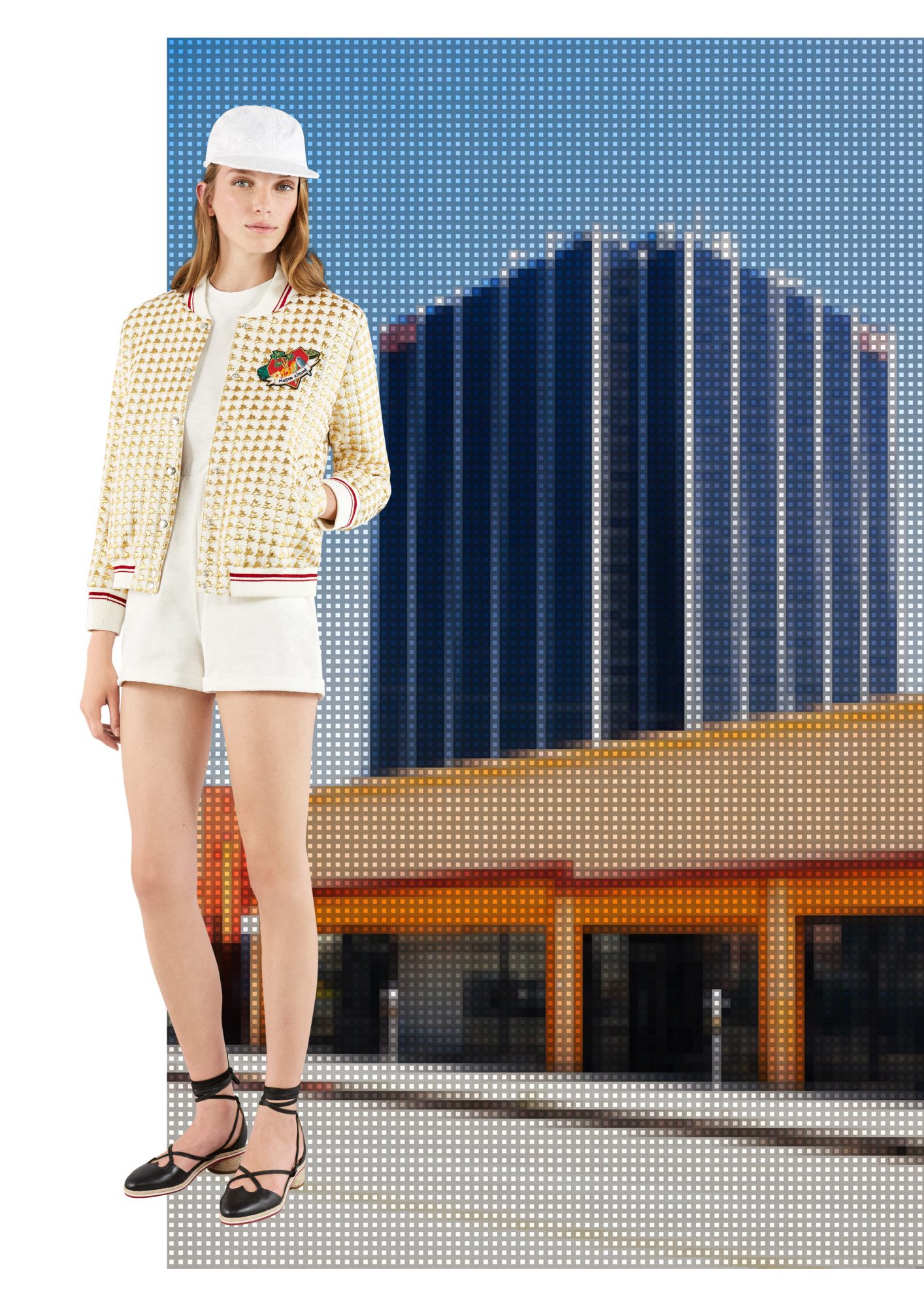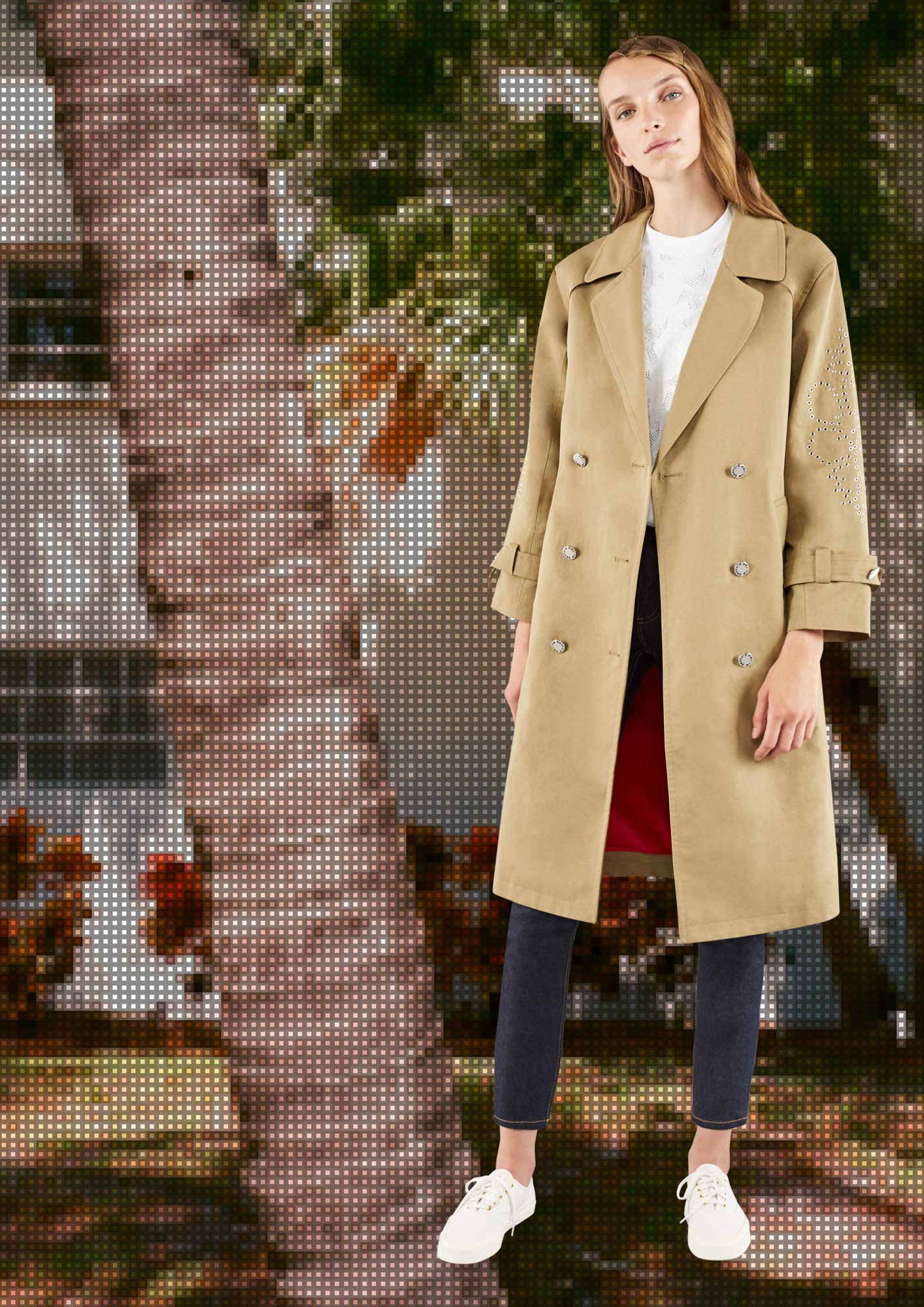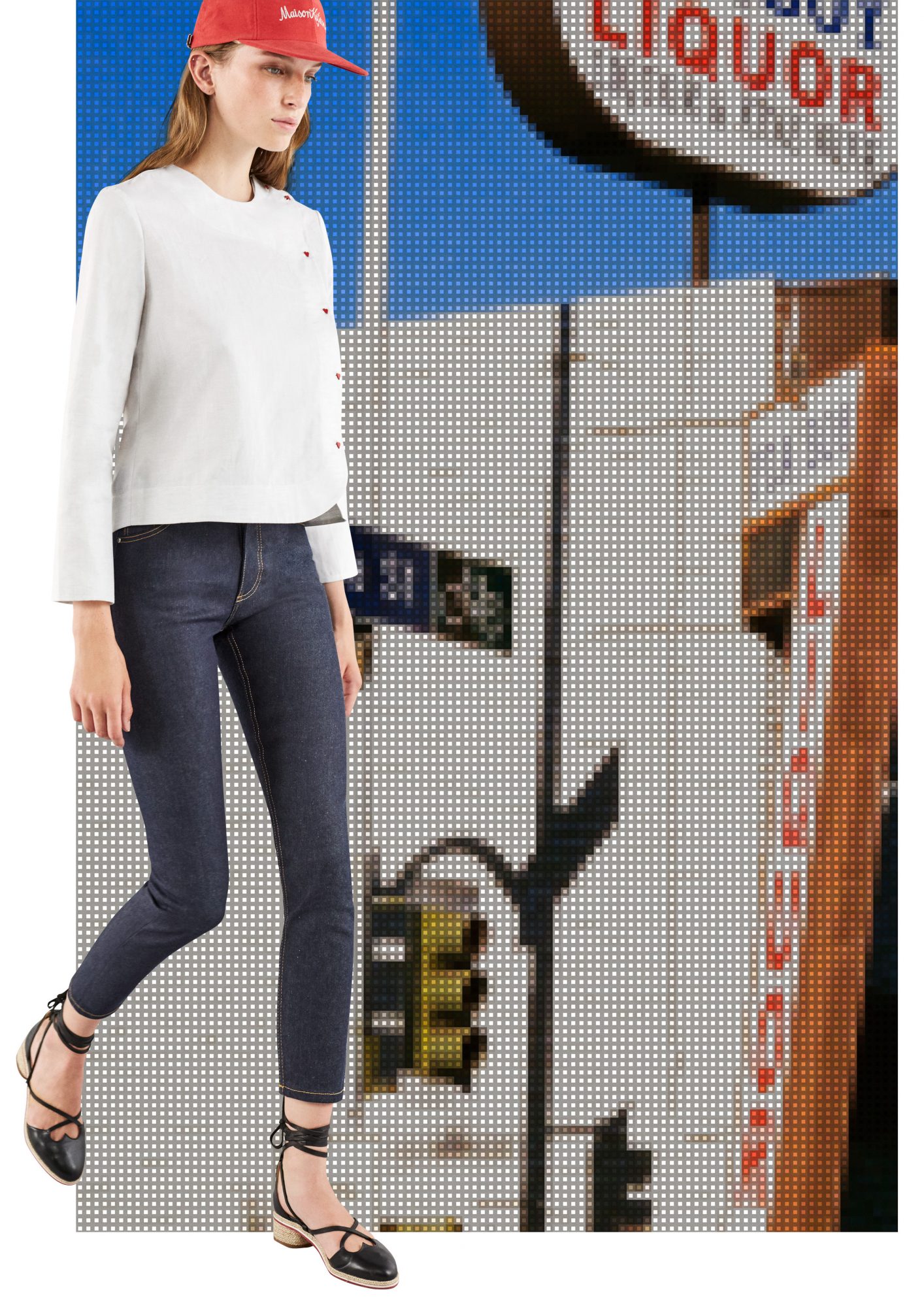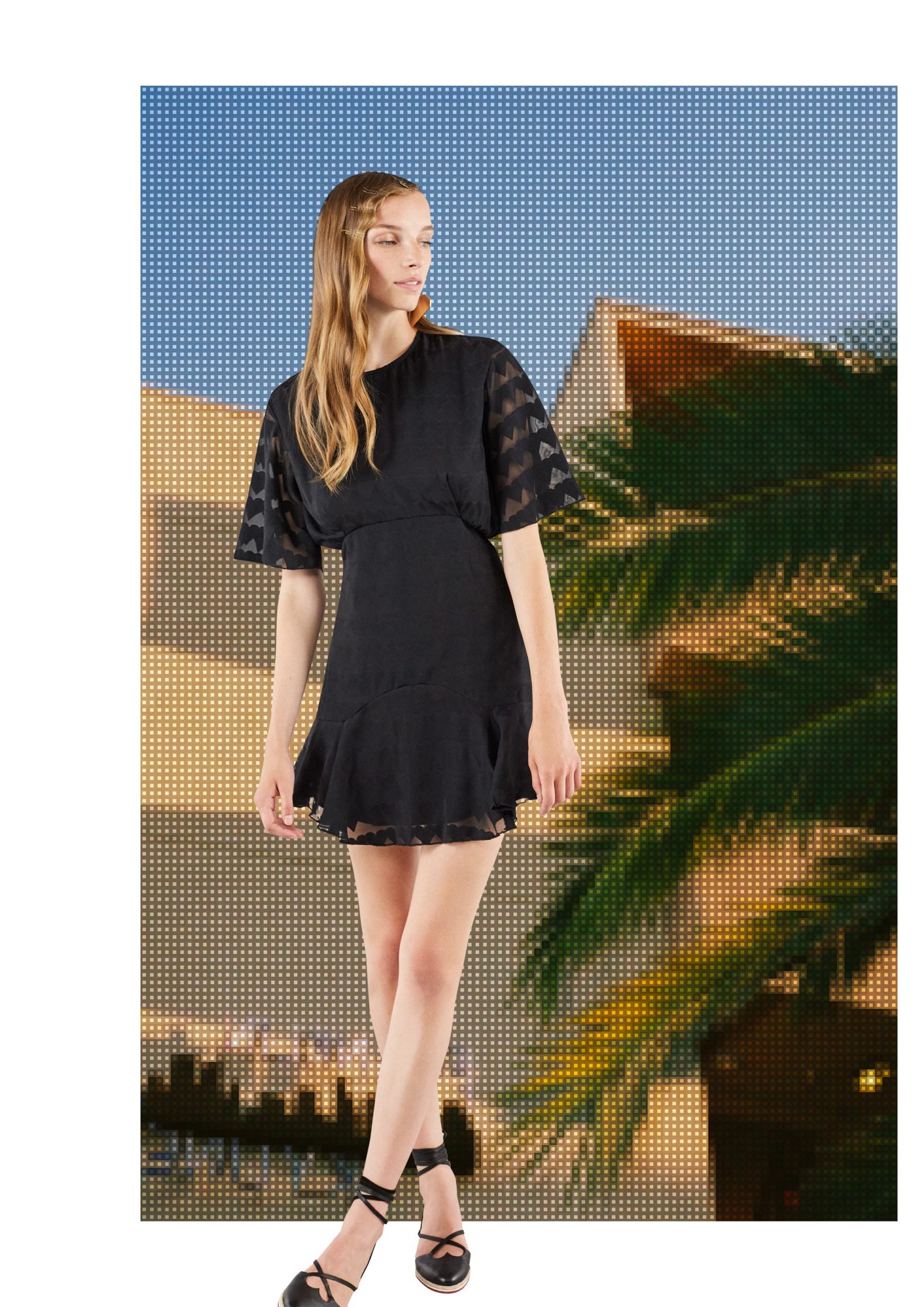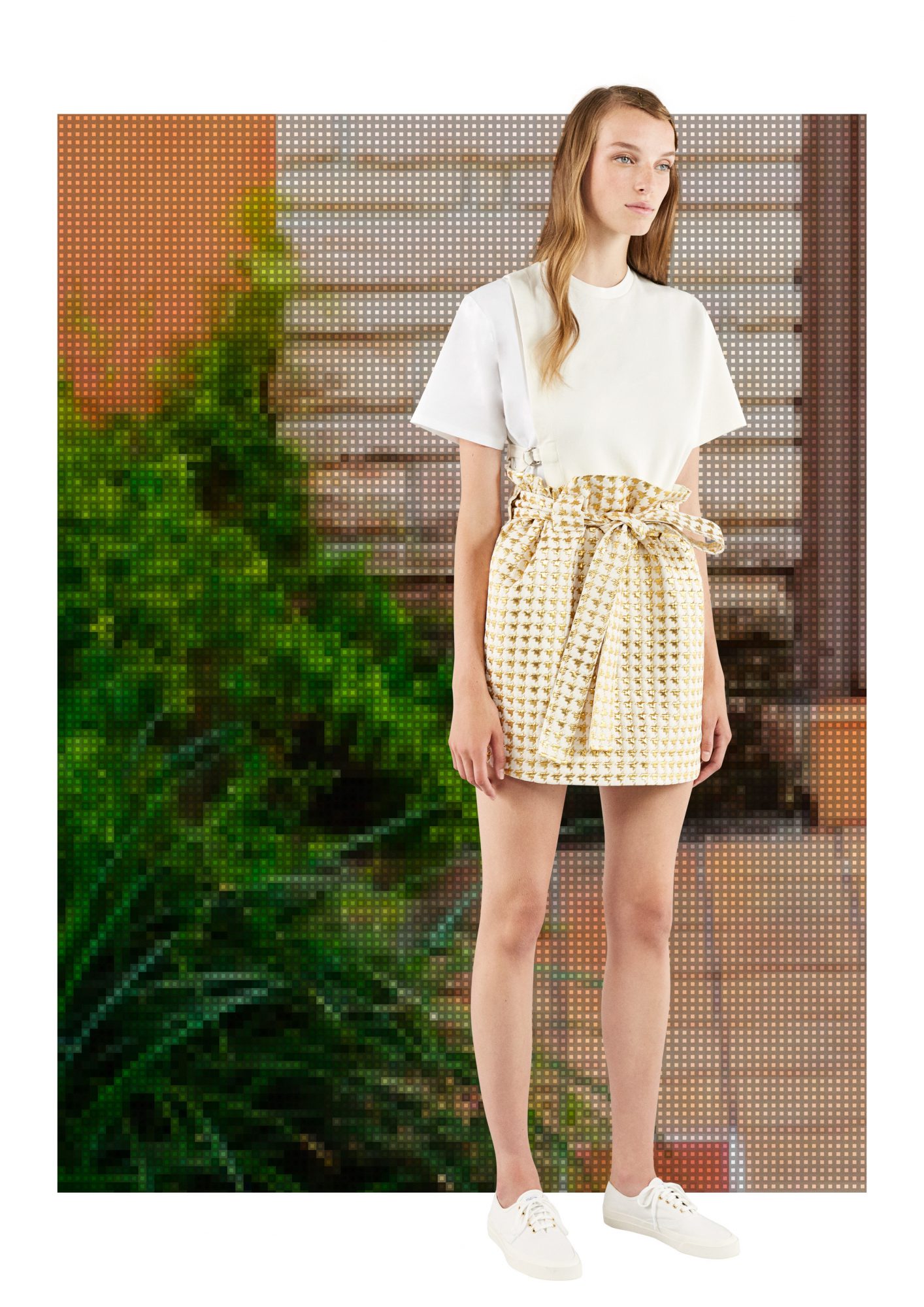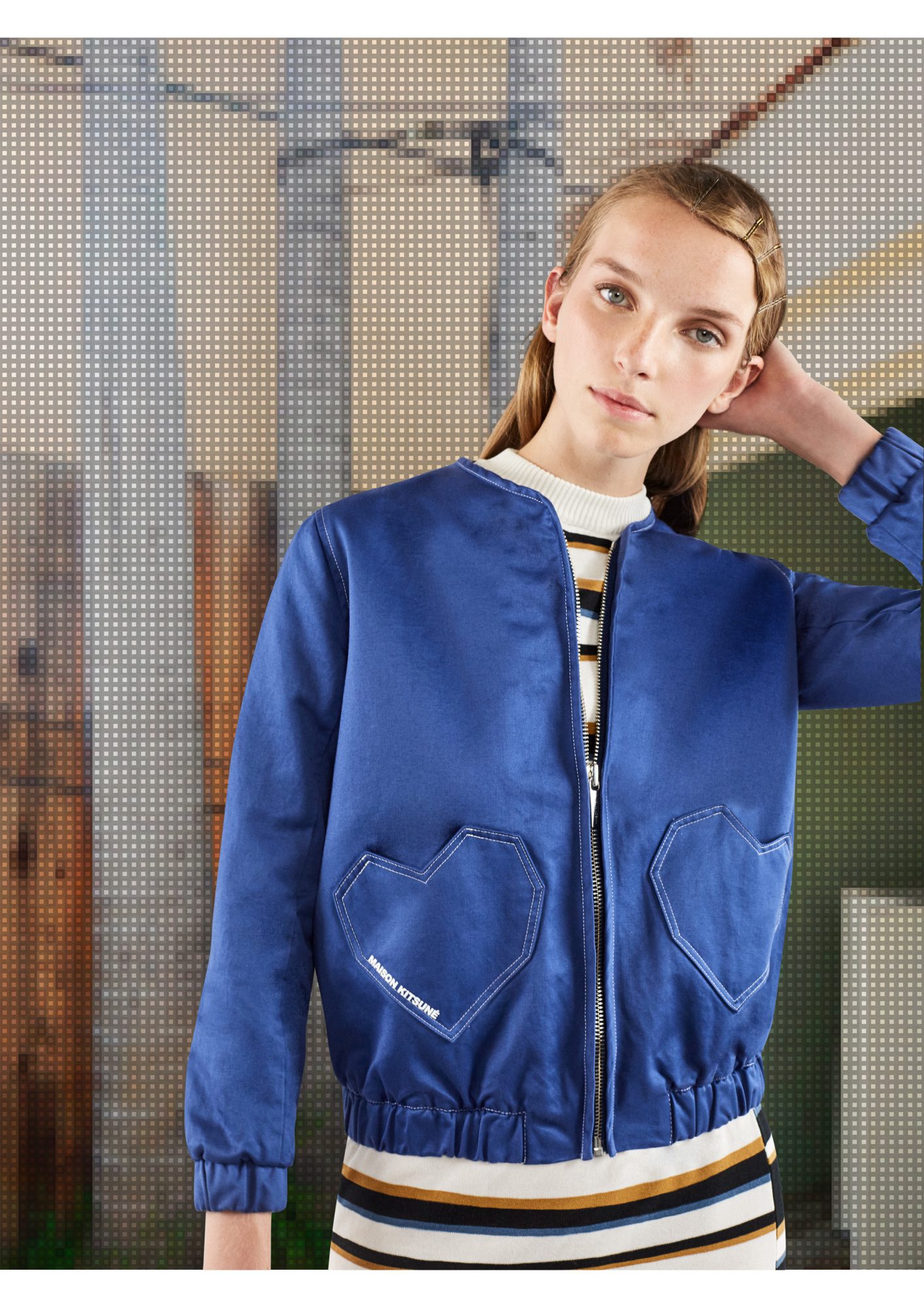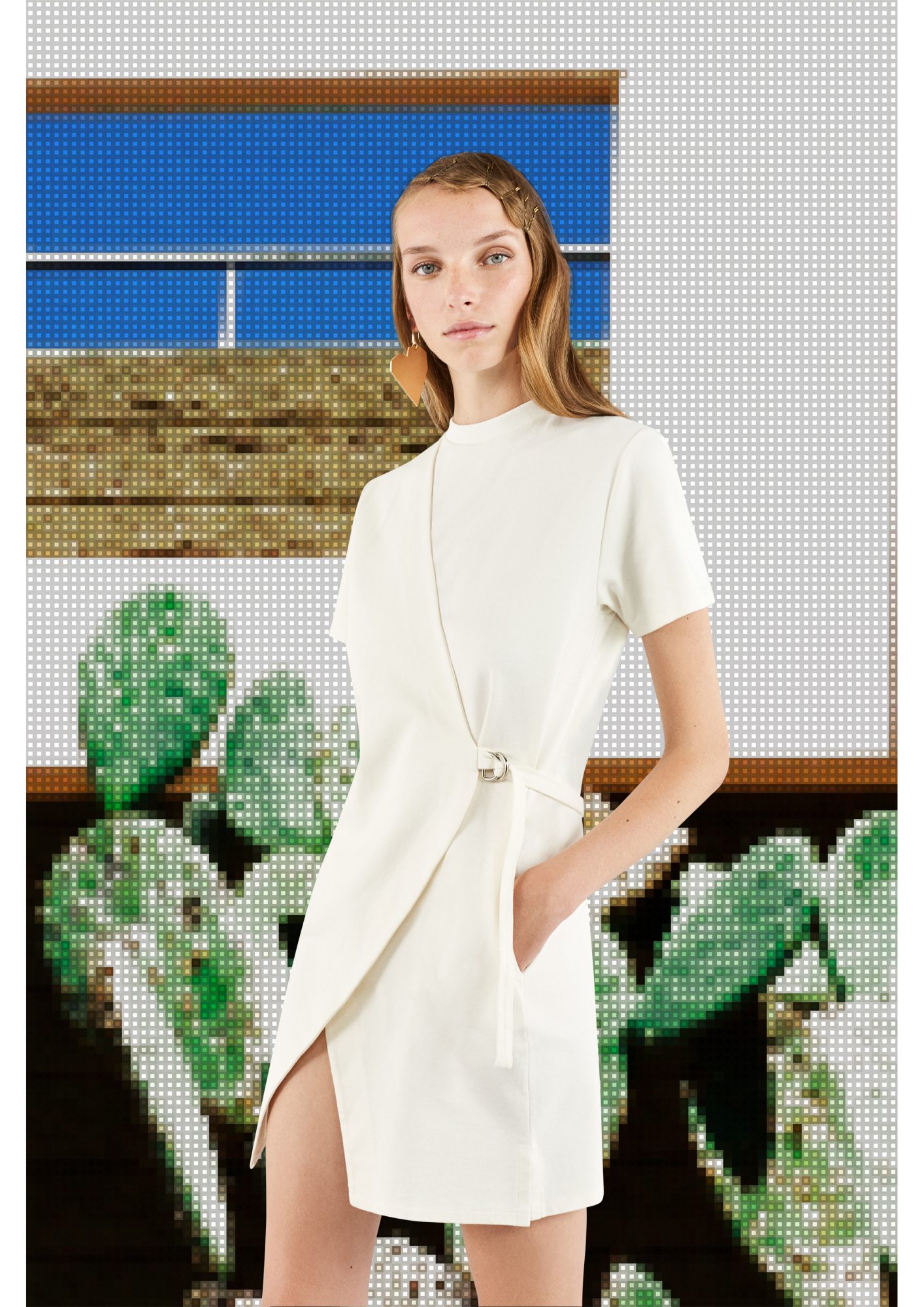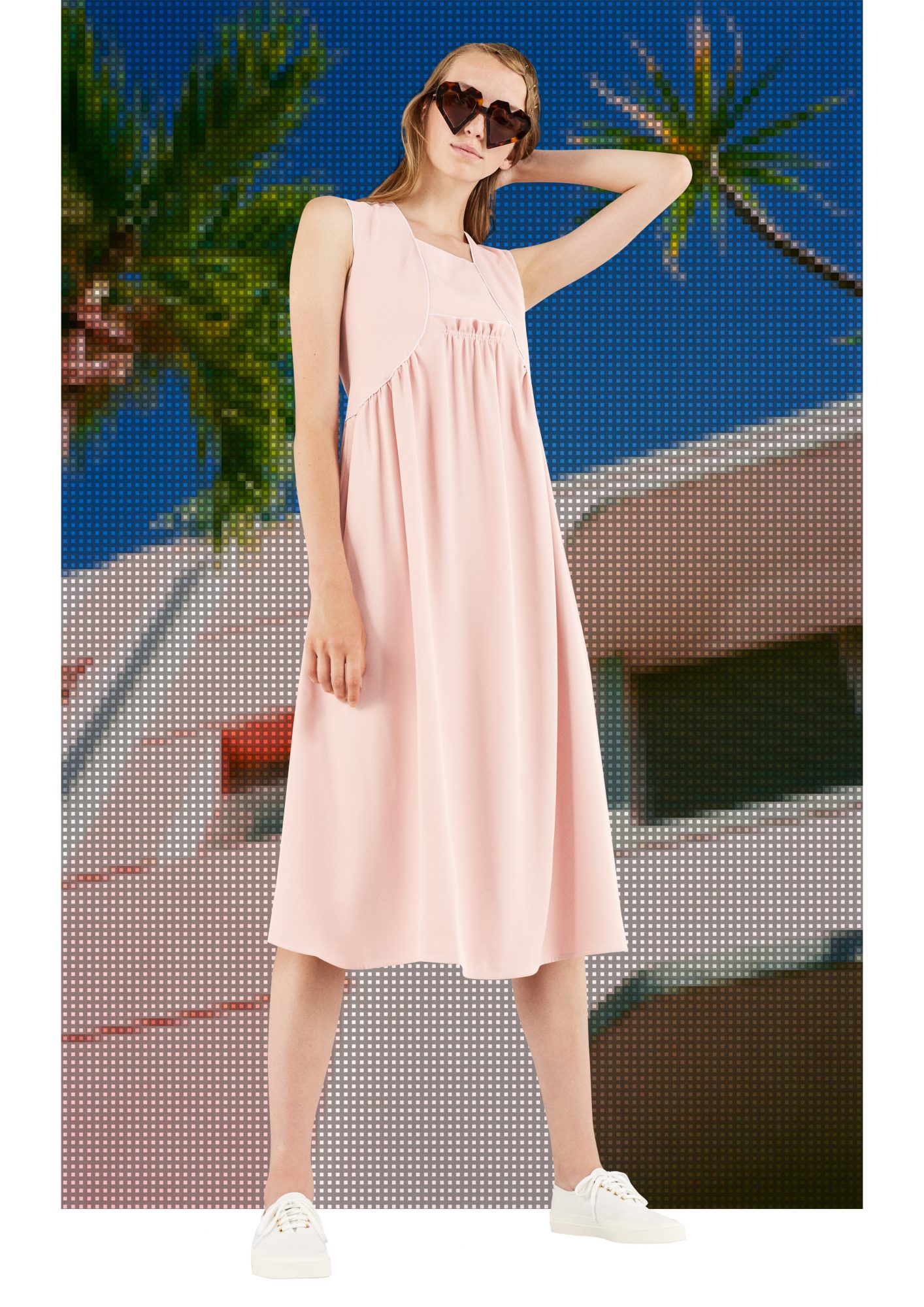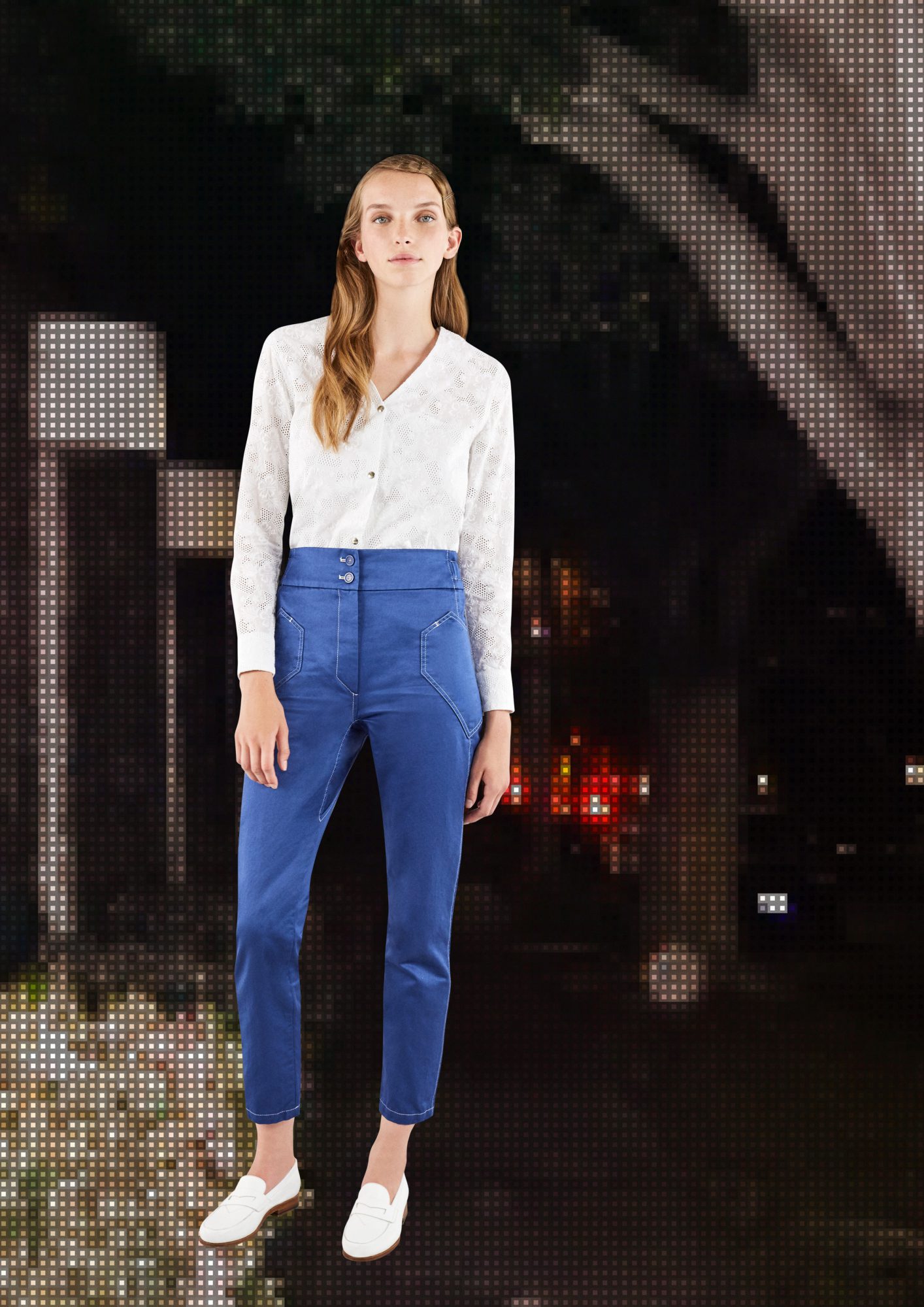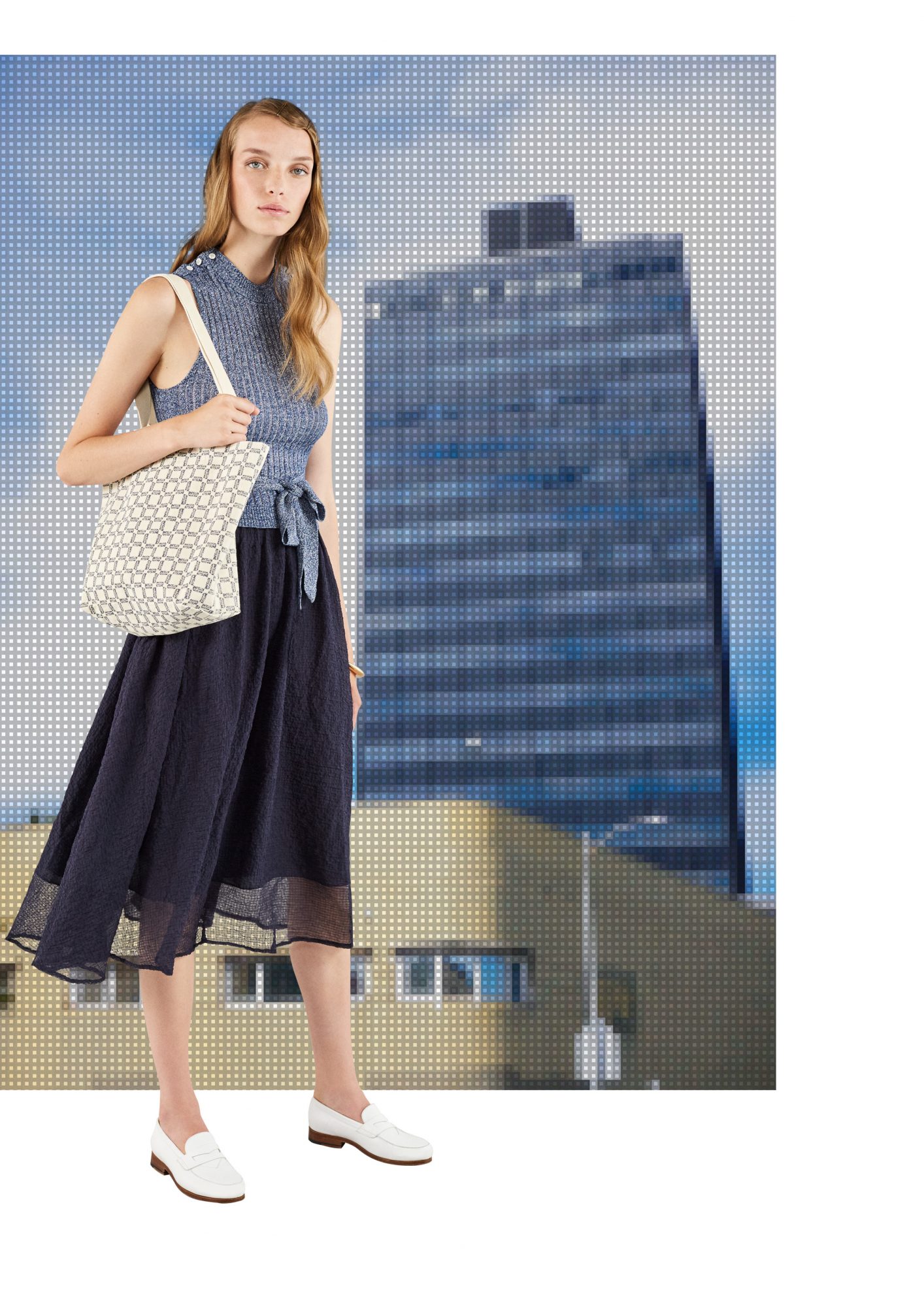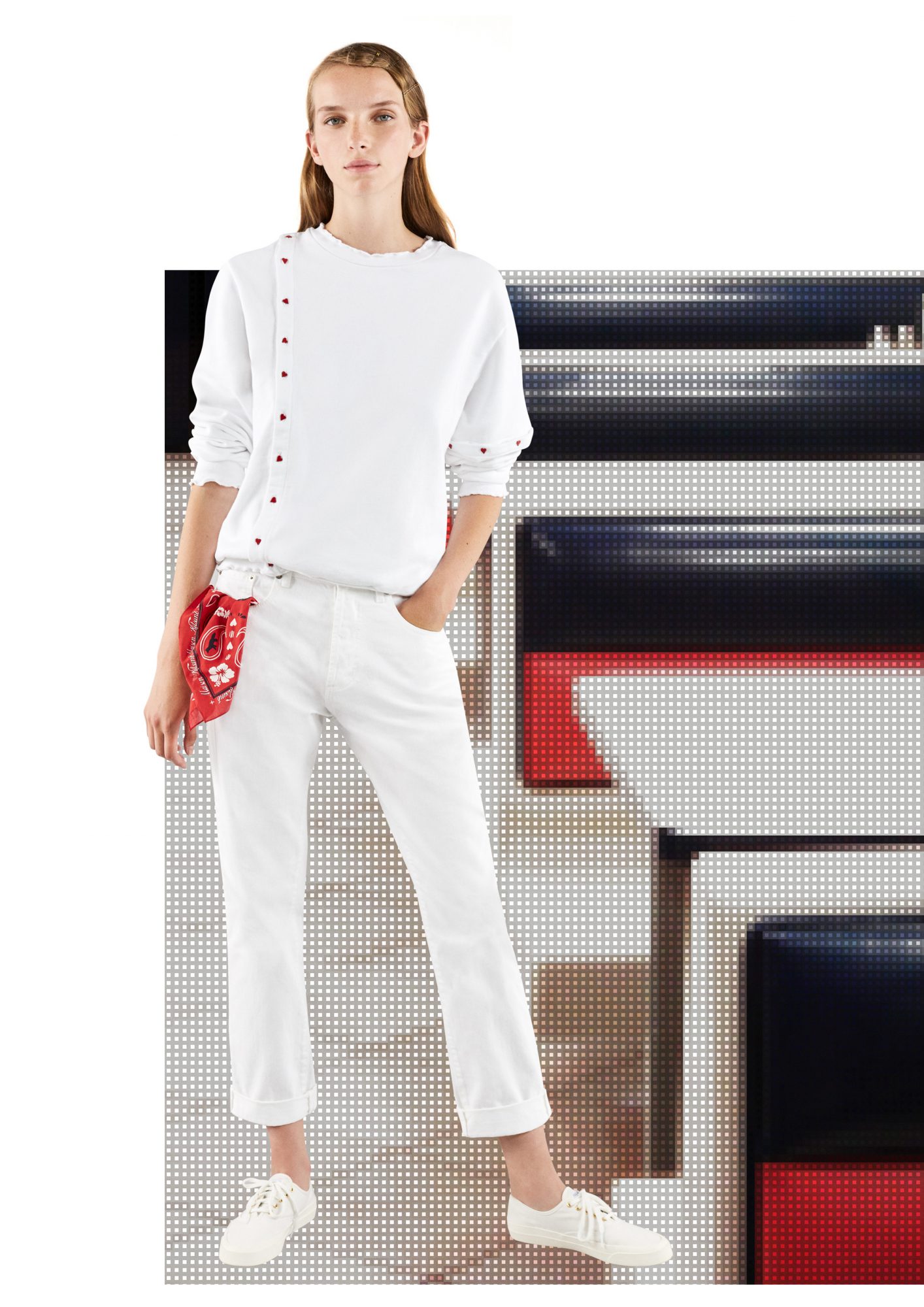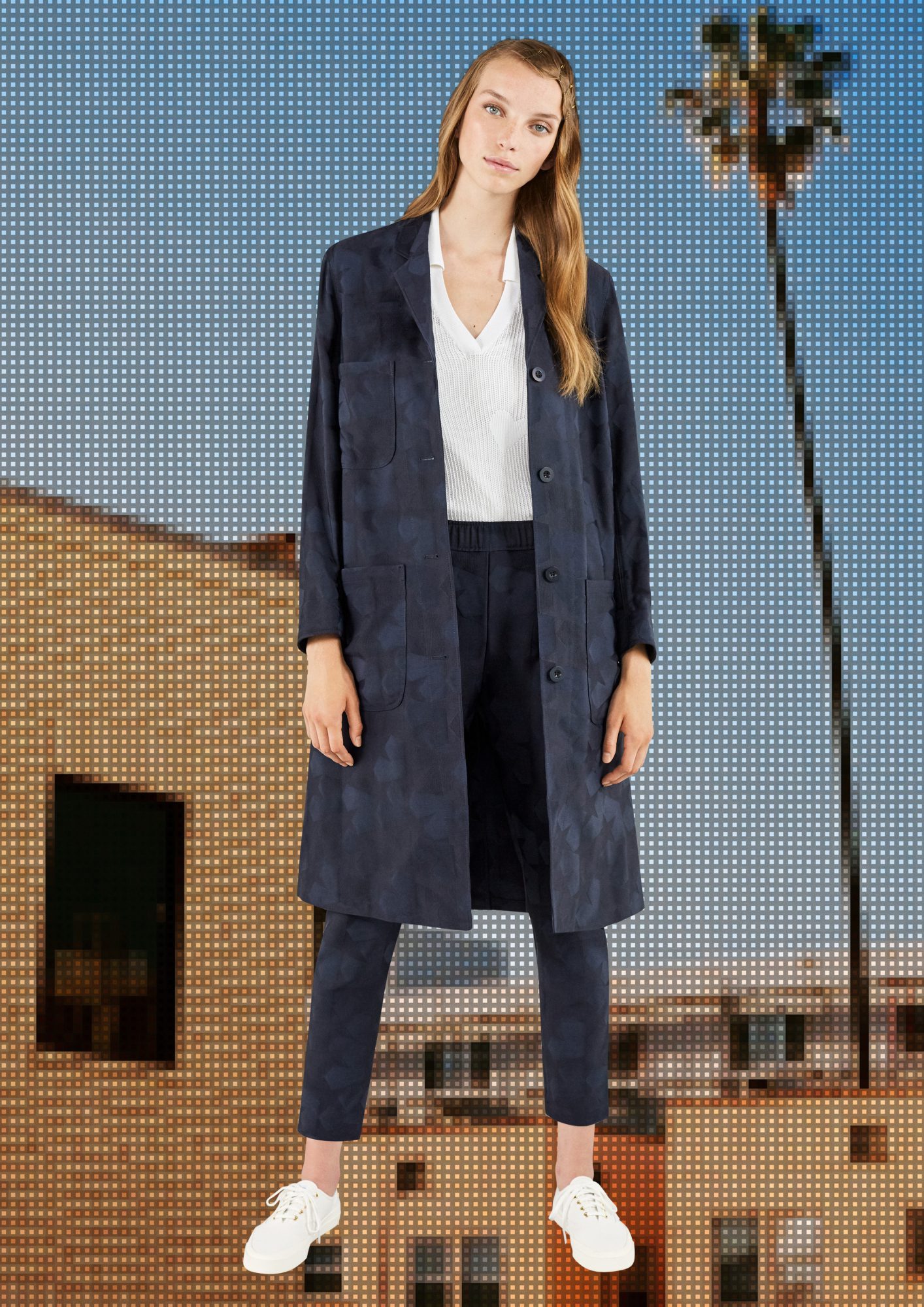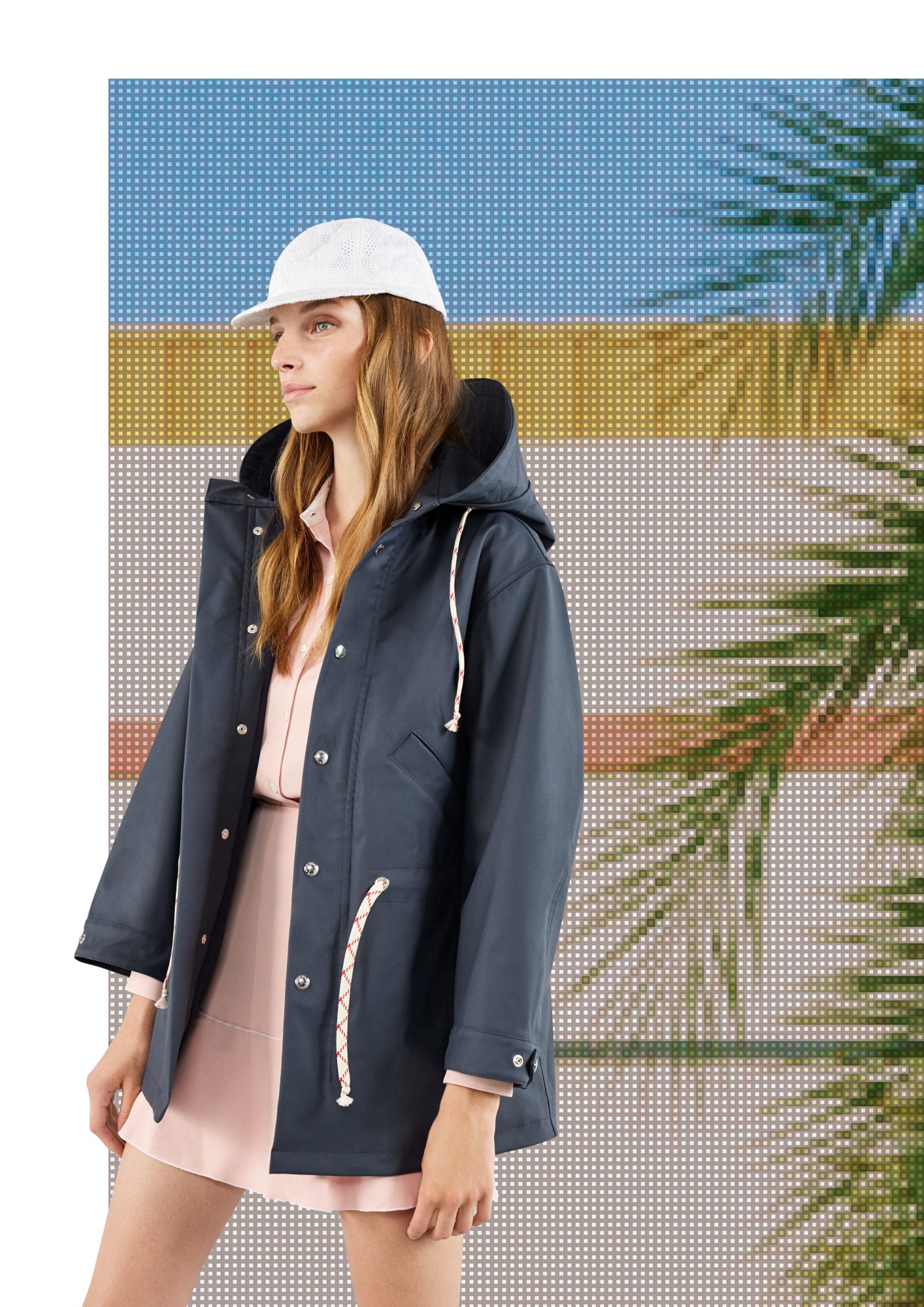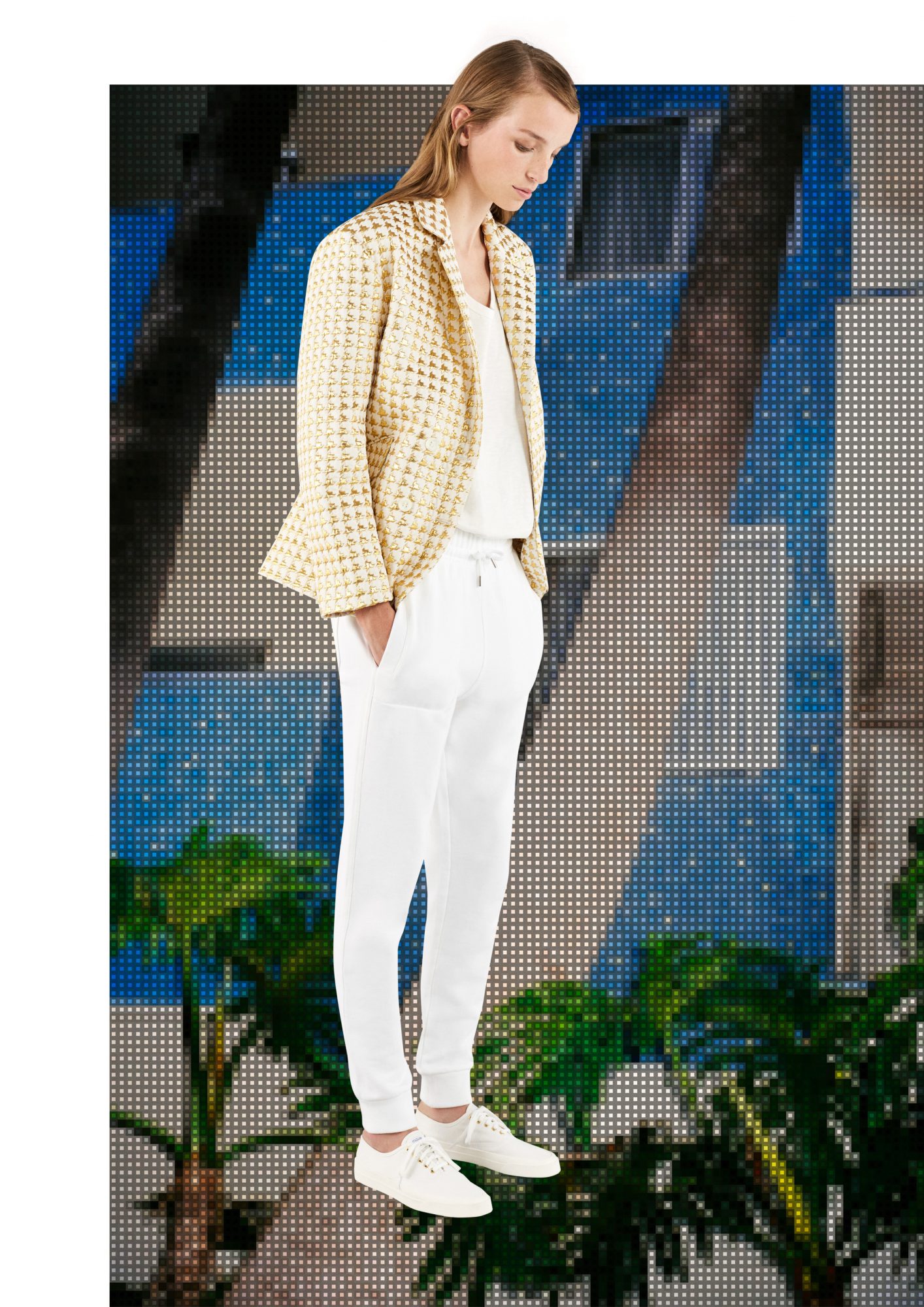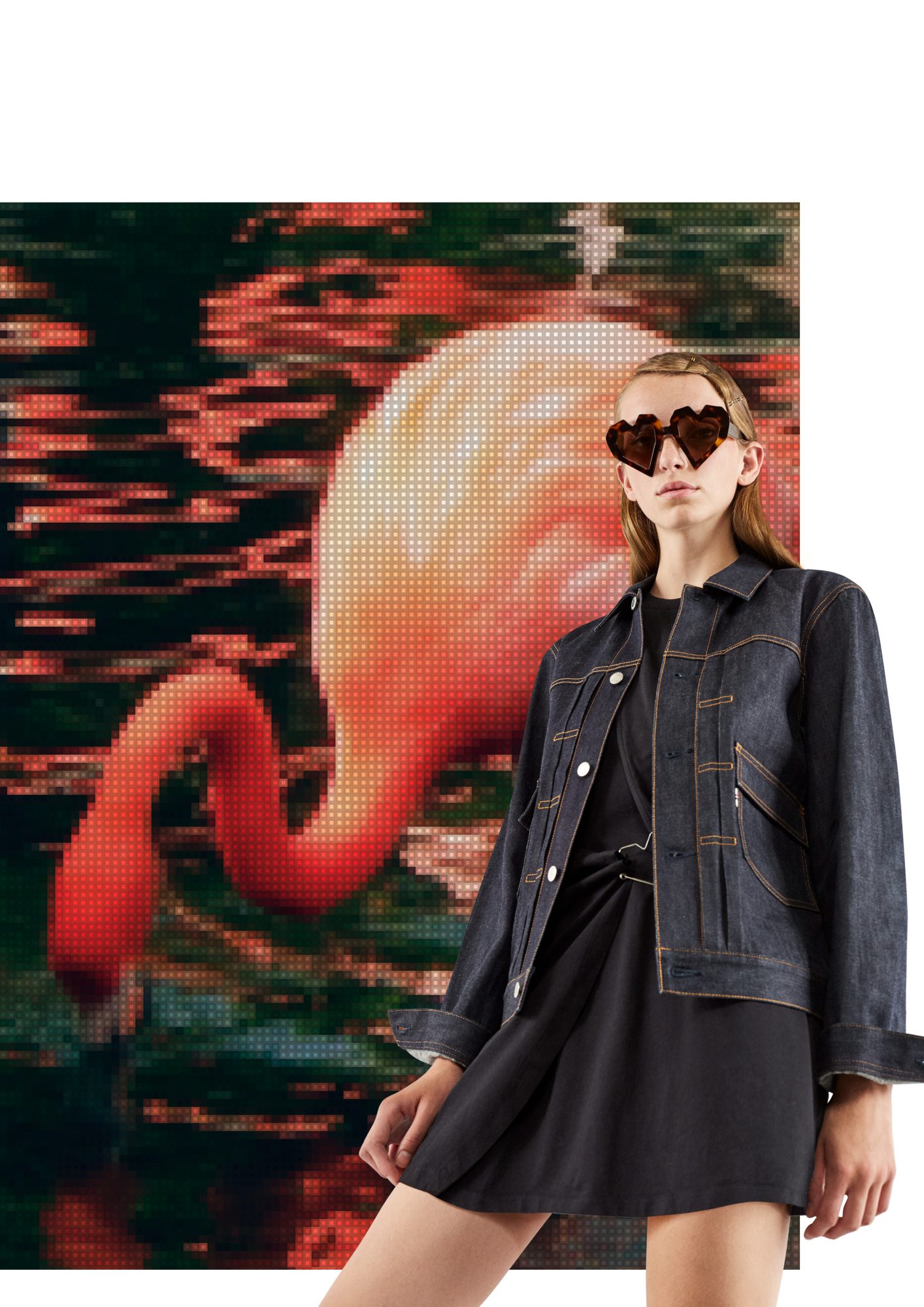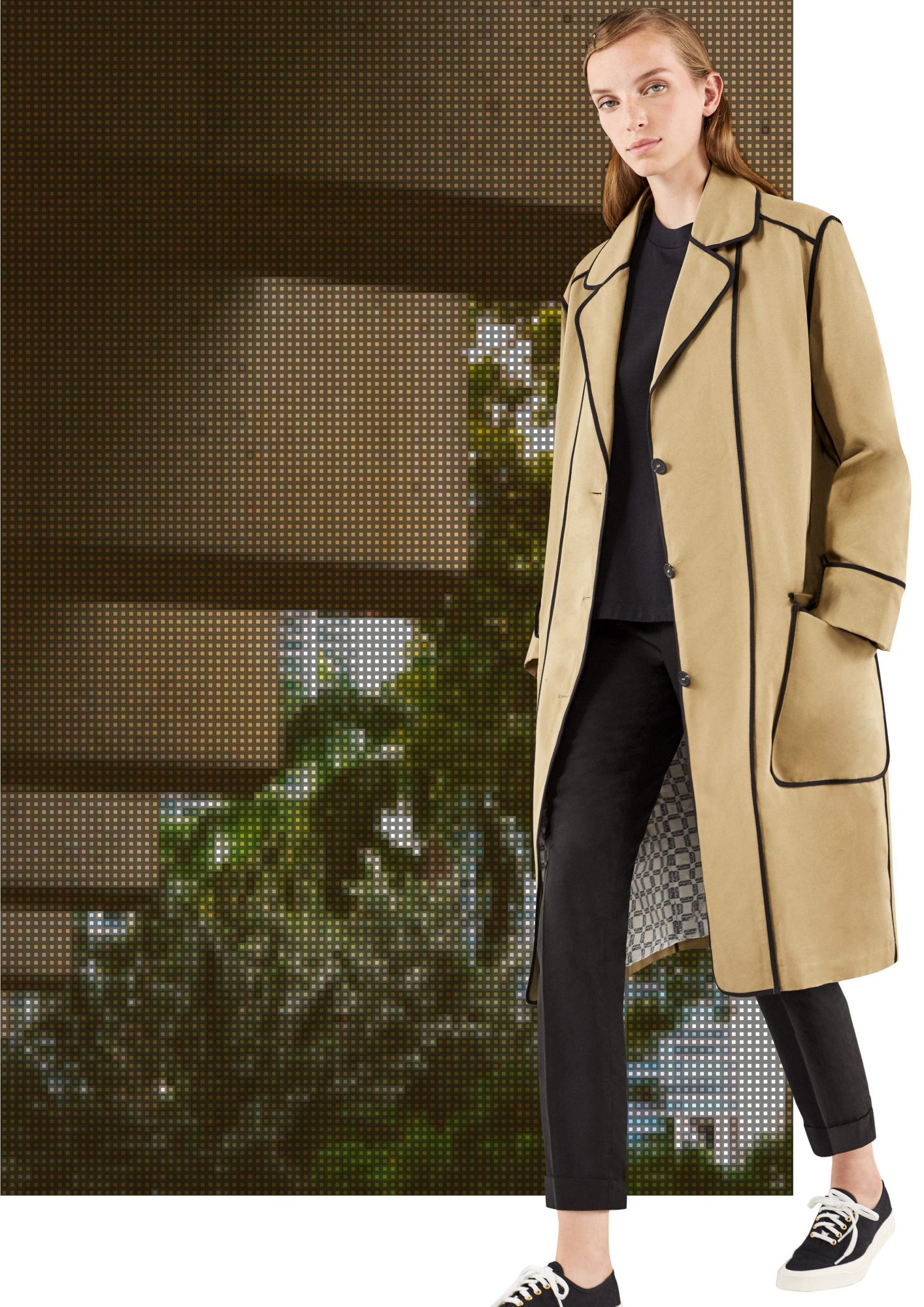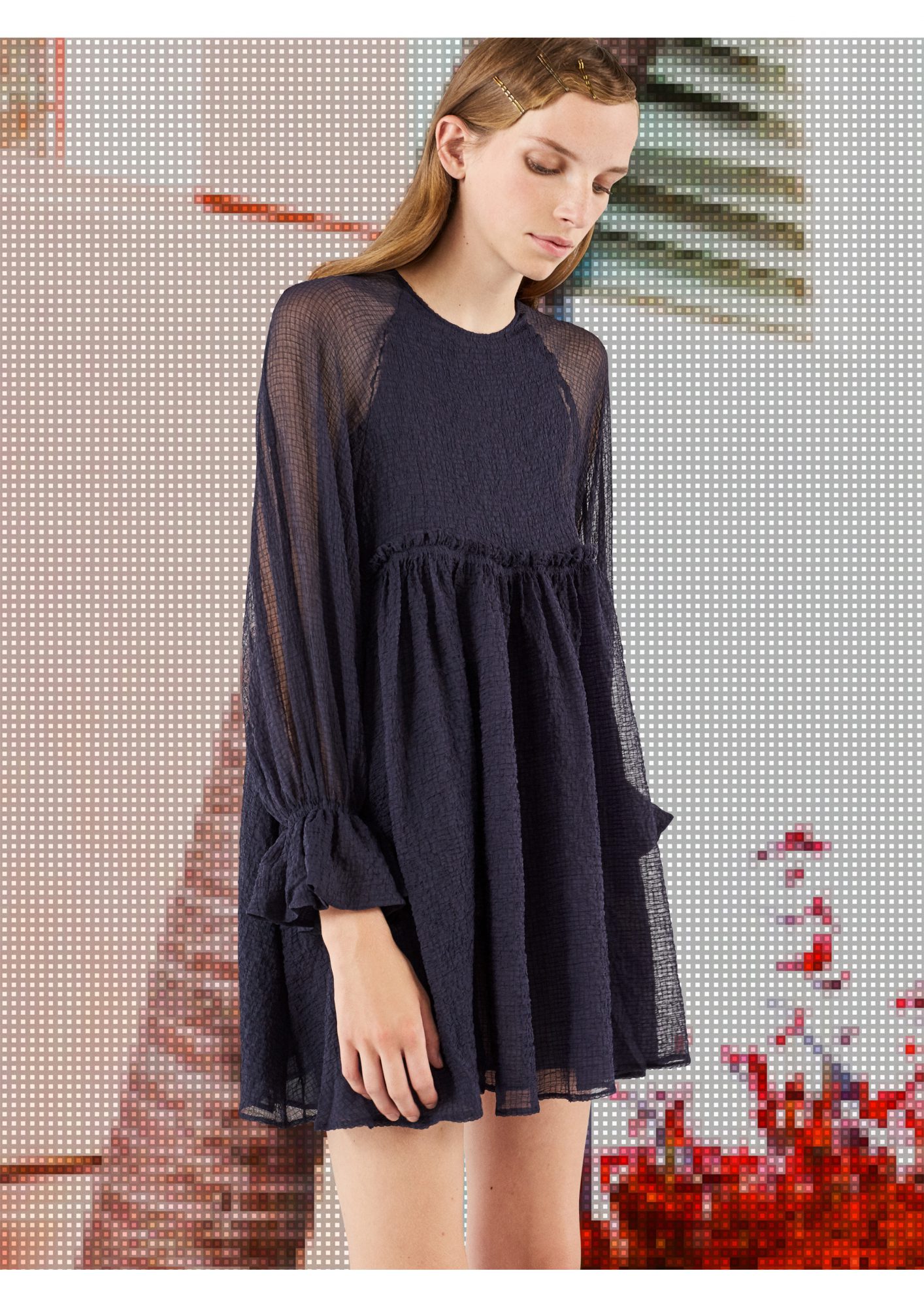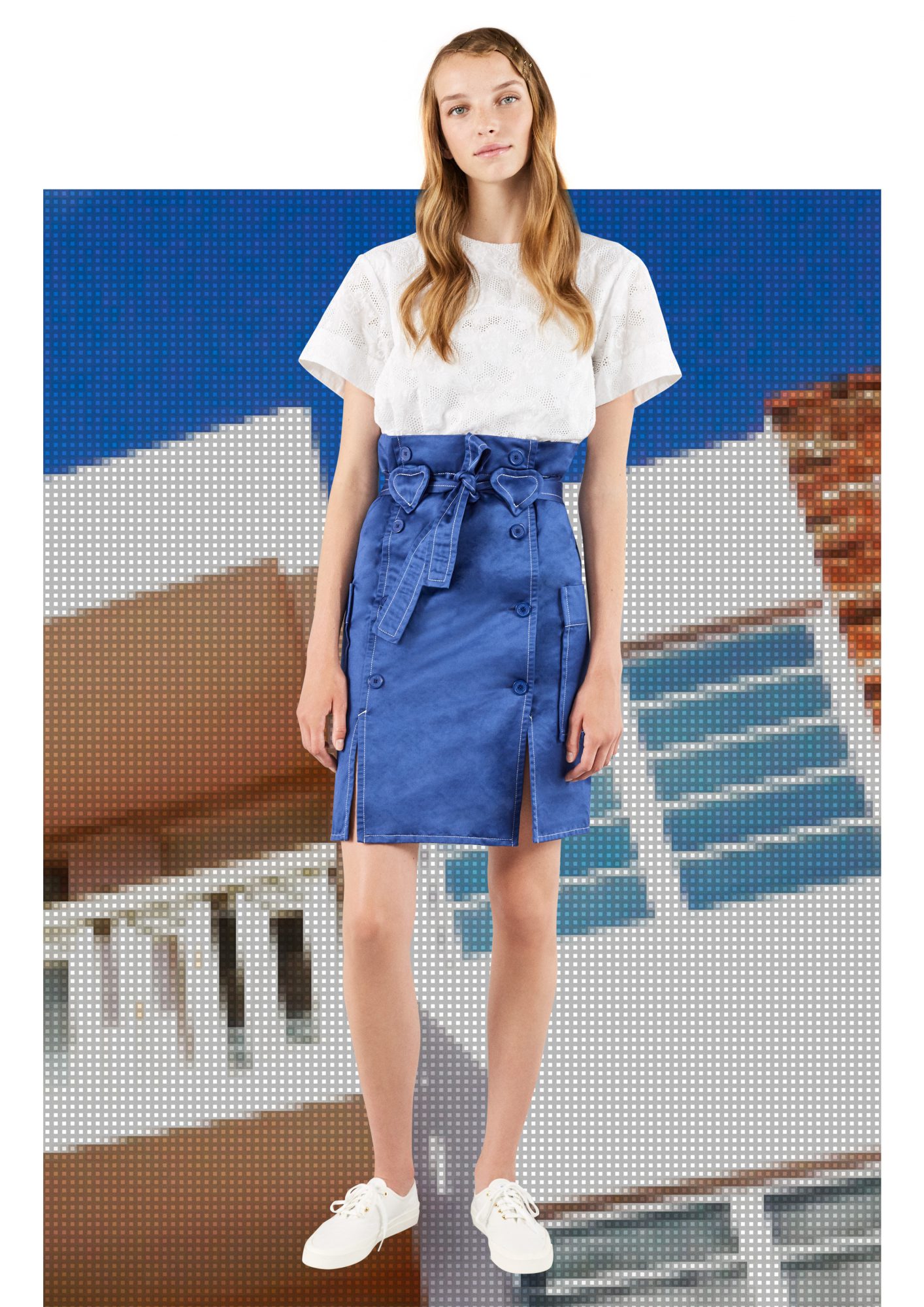 For one summer only, Maison Kitsuné lays its baggage down in the imaginary city of Romance. Located by the coast, Romance is the beau idéal fusion of Miami and Los Angeles. With its pastel-colored landscapes bathed in light and endless horizon, the city of Romance stands out for its easy way of life, luxuriant vegetation and fetishist animal, the lovebird, a symbol of love and ecstasy.
Imagined by Gildas Loaëc and Masaya Kuroki, co-founders and artistic directors, the "Last Exit to Romance" Spring-Summer 2018 collection is an invitation to take flight on a loving adventure, with its modern silhouettes imbued with casual elegance, cool and collected.
In the city of Romance, the feminine outfits come with an amorous touch as multiple versions of the heart motif are seen throughout. The black heart jacquard voile mini dress is taken in at the waist and edged with ruffles. The t-shirts and cotton dresses are finished with a heart-shaped metal brooches. Satin royal blue baseball jacket, trousers, shorts and pencil skirt are all adorned with patch-pockets in the shape of hearts with contrasting white stitching. More romantic symbols punctuate the offering – little red heart buttons, "Love Blazon" patches and embroidery add chic touches to ready-to-wear staples. The textures and fabric choices add poetic undertone to the clothing: pleats, bows, delicate ruffles and slight transparency are all pieces of this love puzzle.
A simple elegance of a long fluid pale pink twill dress with delicate cross over straps on the back is juxtaposed to overly flirty navy waffled polyester voile short babydoll dress that comes with transparent sleeves. A fresh take on classic Broderie Anglaise and the gold houndstooth jacquard fabrics add a touch of sophistication to this playful take on feminine summer wear. The colour palette is often contrasting – soft ecru and pink are juxtaposed to darker tones of black, navy and grey, while gold and fuchsia touches uplift the hue.
Read more on Vogue Runway.
Photo by  Nicole Maria Winkler
Styling by  Charlotte Collet

More news