Maison Kitsuné Kyoto | Store Opening – Fujii Daimaru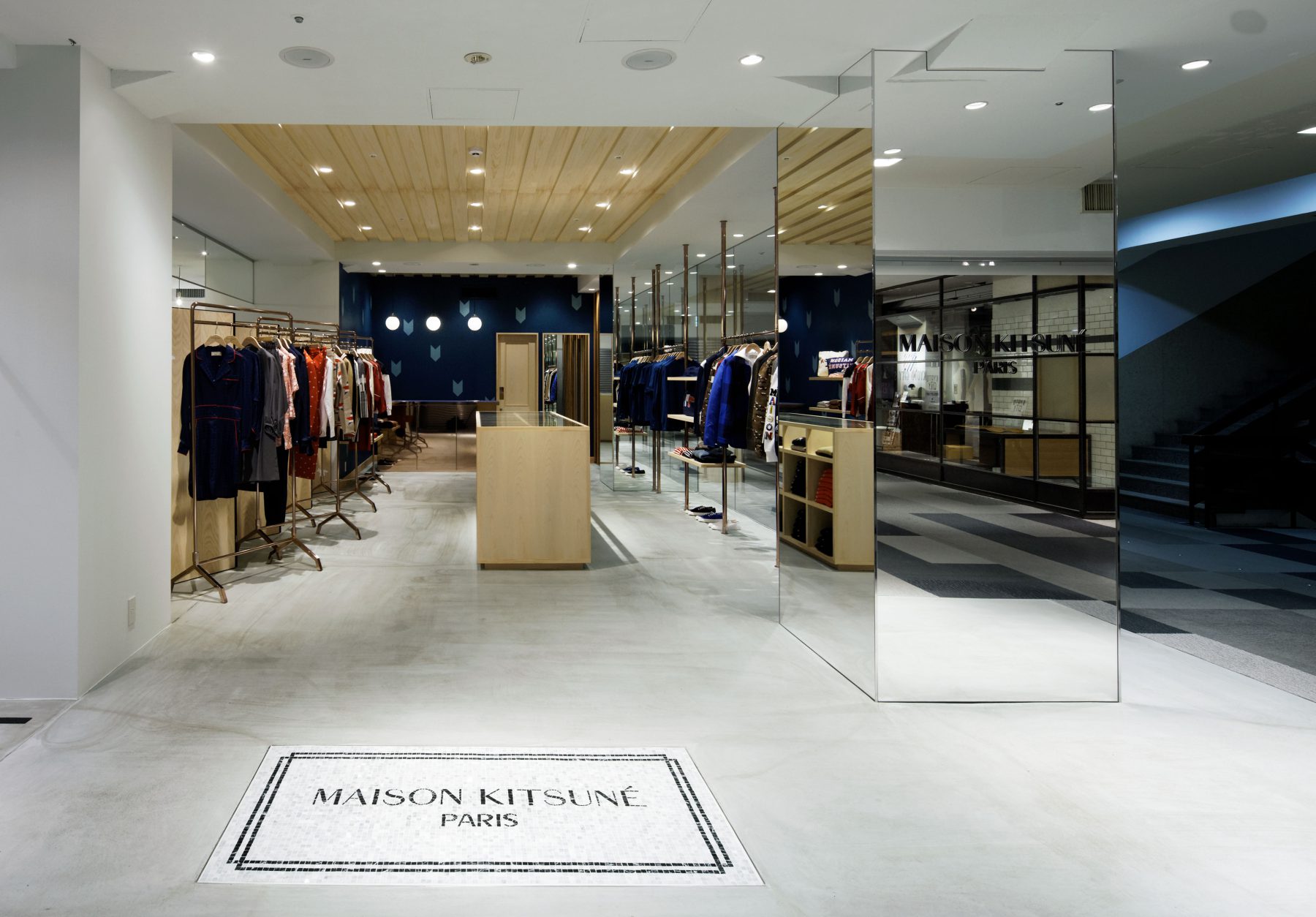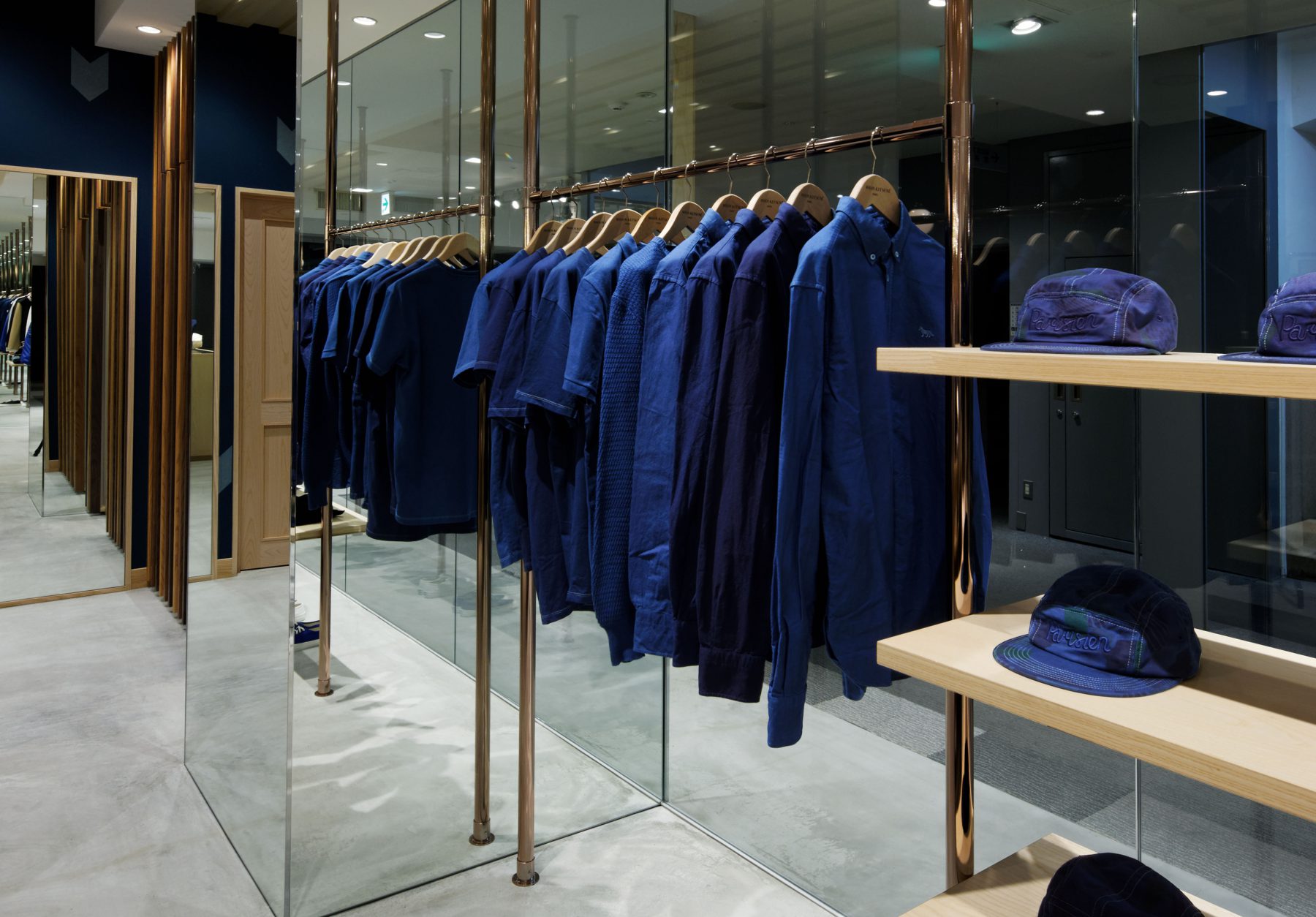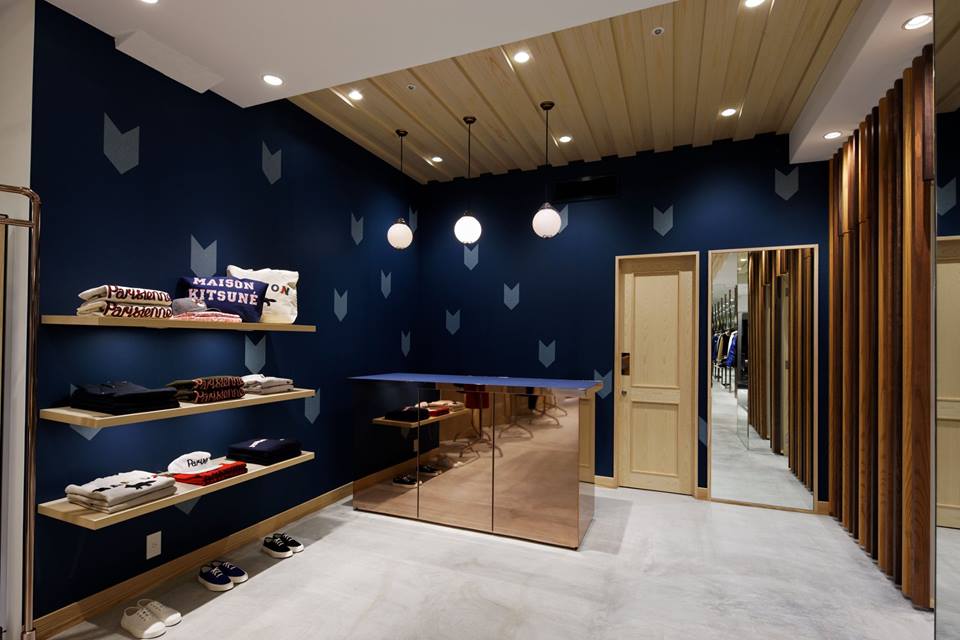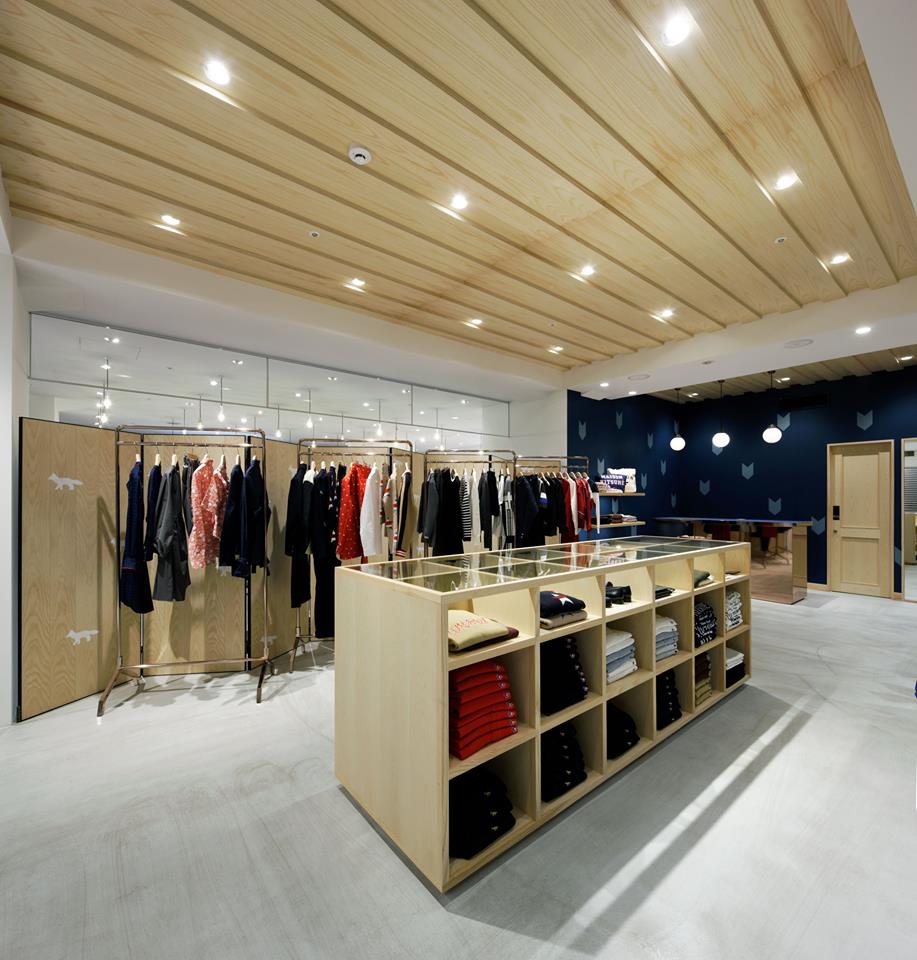 After  settling  in  2013  in  the  district   of  Aoyama  with  its  first  two  pied-à- terre  in  Tokyo  –  a  boutique  and  a  Café   Kitsuné  –  and  three  years  later  in  the   district  of  Daikanyama  with  a  brand   new  «  maison  »  and  in  Shinjuku  at   Lumine's « NEWoMan », Maison Kitsuné  proudly  unveils  its  very  first  outpost  in   Kyoto's department store Fujii Daimaru  –  making  it  the  fifth  one  in  total  in   Japan. Conceived by Gildas Loaëc and Masaya  Kuroki,     co-founders     and     creative      directors, the space of 75sqm welcome  both  men's  and  women's  collections   and  unveils  a  refined  aesthetic  with a strong Japanese feel thanks to the  all-dominating  wood,  a  gold  and   indigo color palette.
To  celebrate  this  opening,  Maison  Kitsuné  introduces  an   exclusive  indigo-dyed  capsule  collection  as  an  hommage   to  Kyoto's  unique  and  beautiful  traditional  art  of  natural   indigo  dyeing.  Featuring  Maison  Kitsuné's  classic  pieces   –  as  the  fox  embroidered  oxford  shirt  or  «  Je  suis  allé  au   Collège  Kitsuné  »  cotton  tee-shirt  –  revamped  using  the « Aizome » indigo dyeing technique, this capsule collection  is exclusively available at Fujii Daimaru.
Maison Kitsuné Kyoto at Fujii Daimaru
2 Floor Shijo Teramachi Shimogyo-ward
Kyoto city, 6008031
T: +81 75 221 8181
Opening Hours:
10:30 am – 8 pm
Mon – Sun
More news