Maison Kitsuné "Team Spirit" – Fall/Winter 2017 Capsule Collection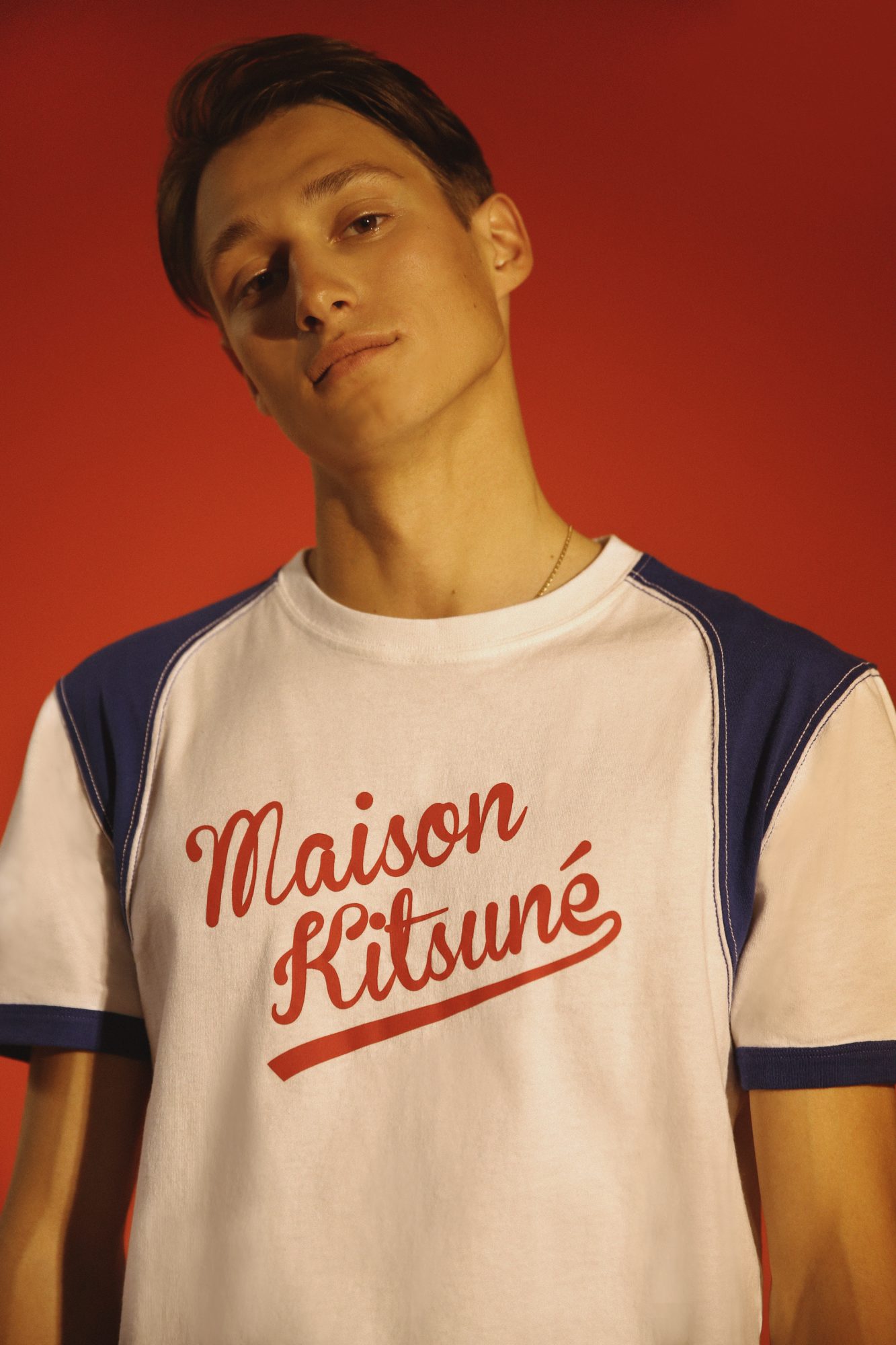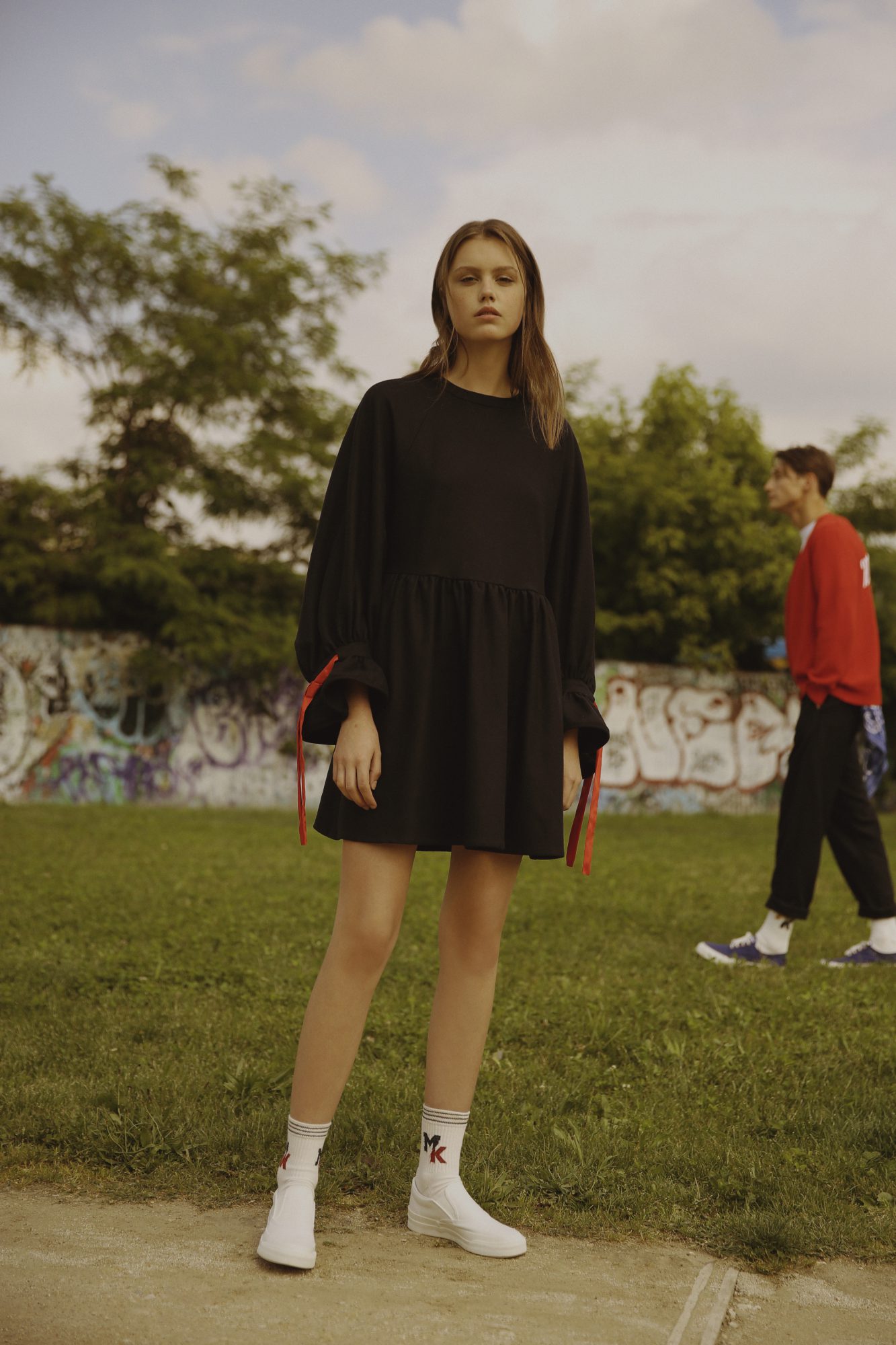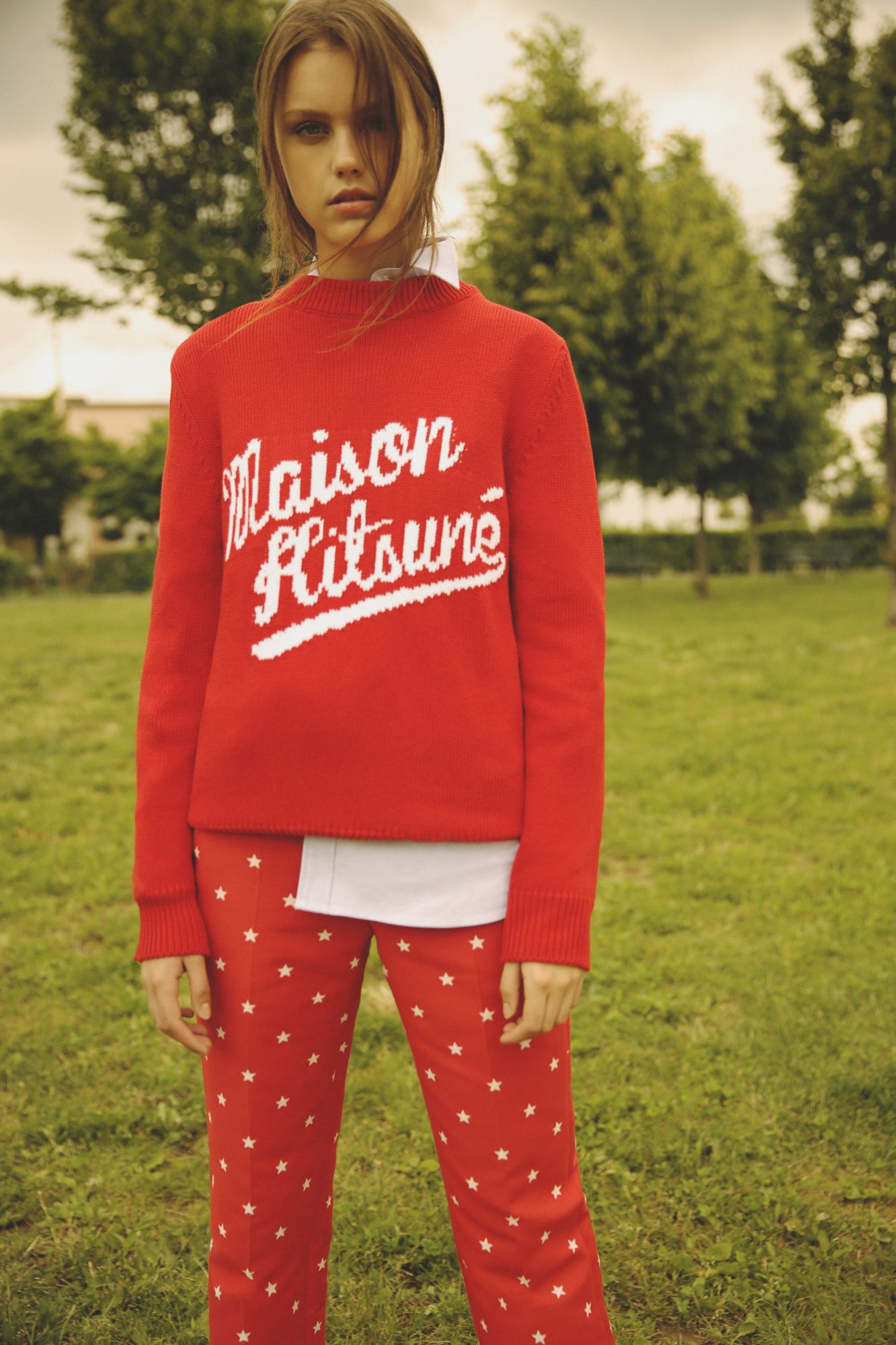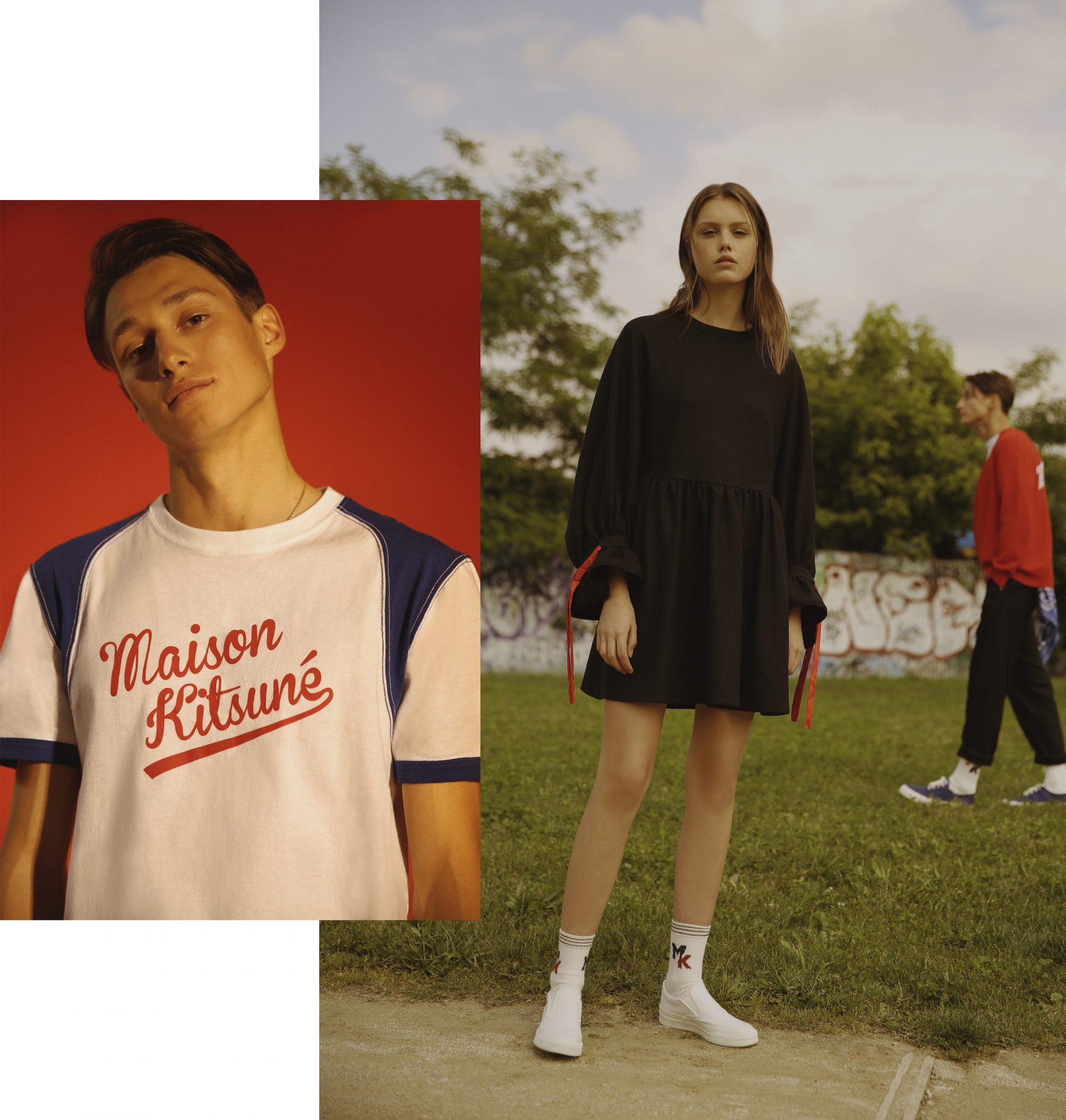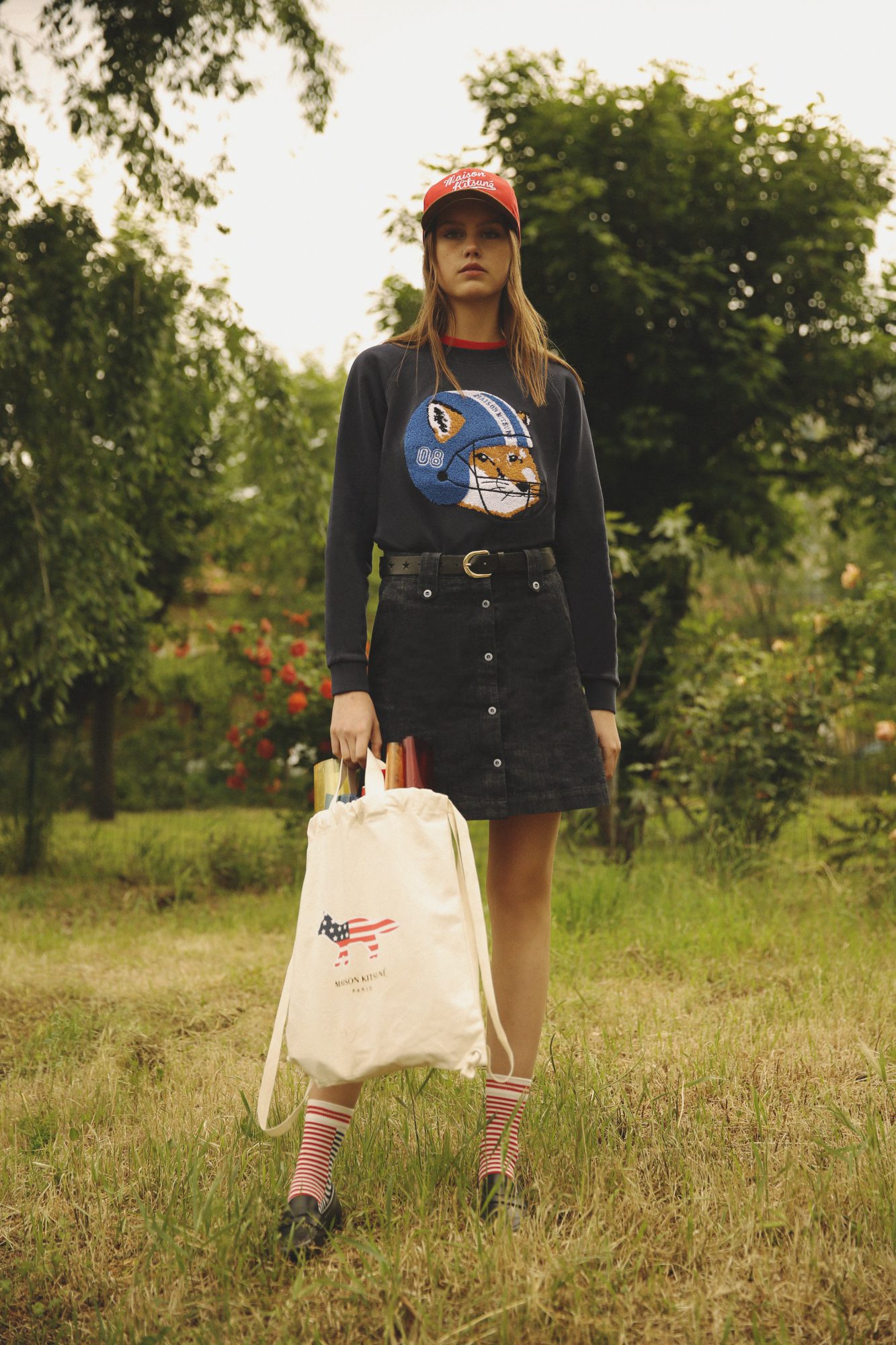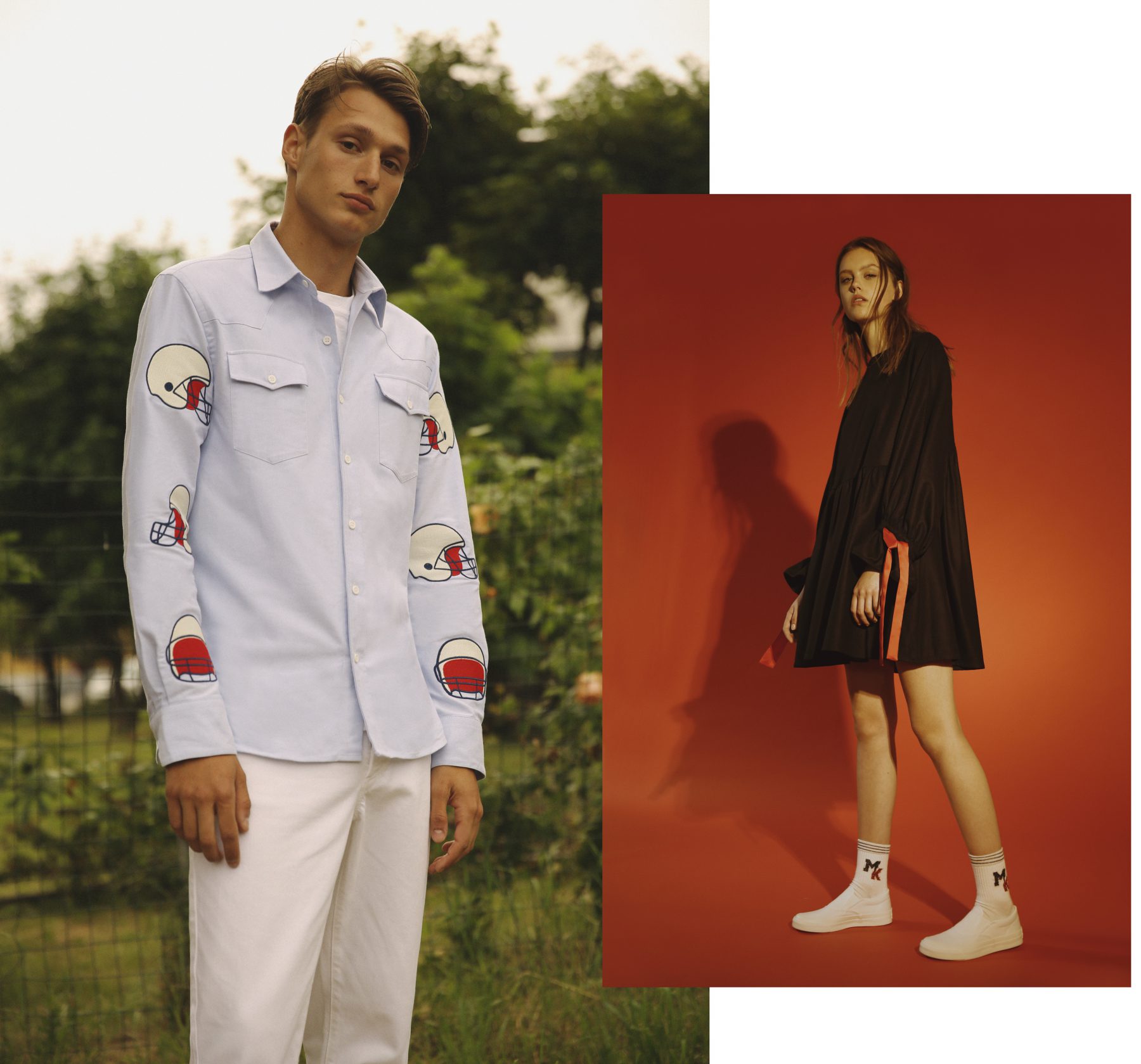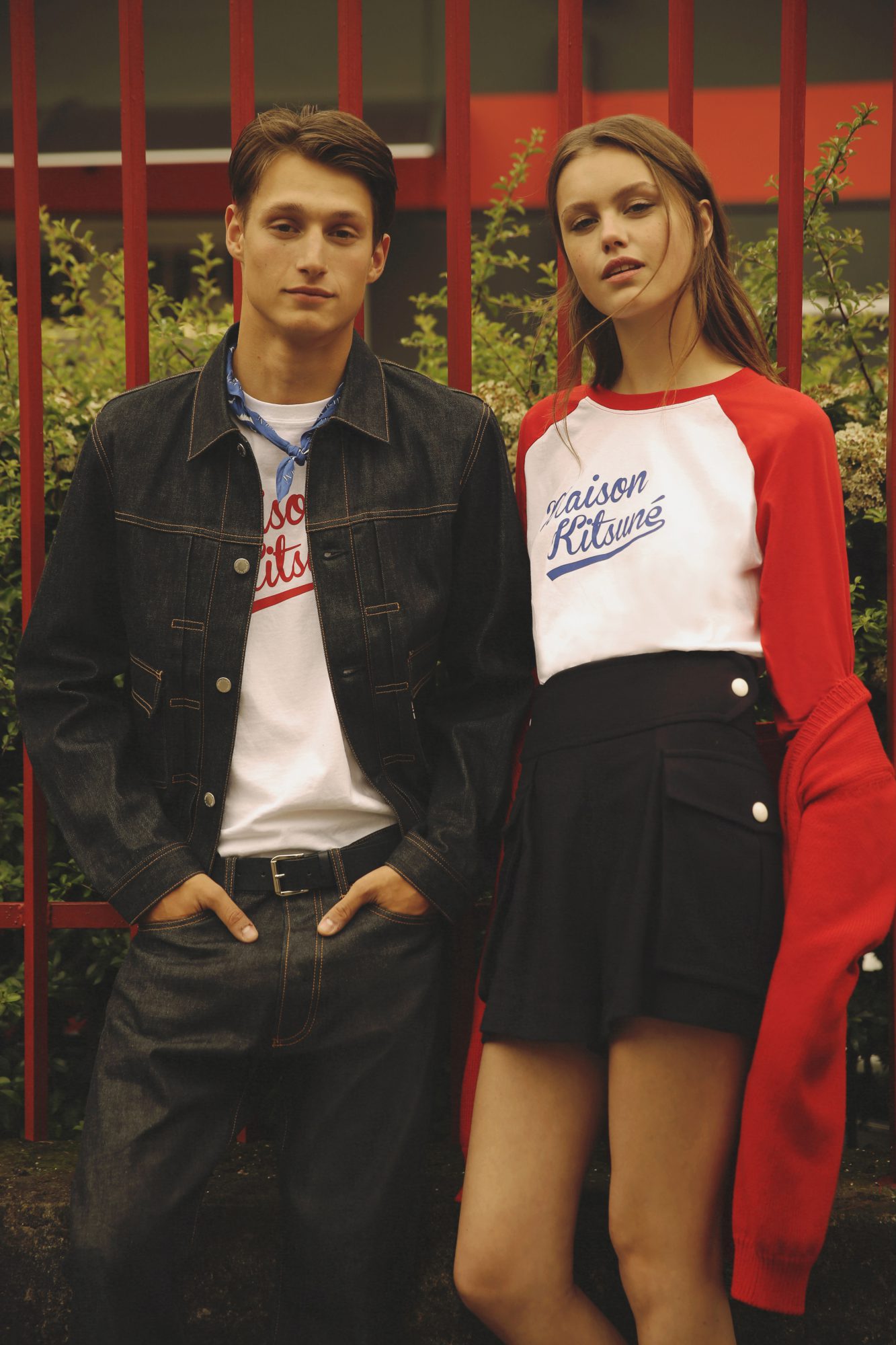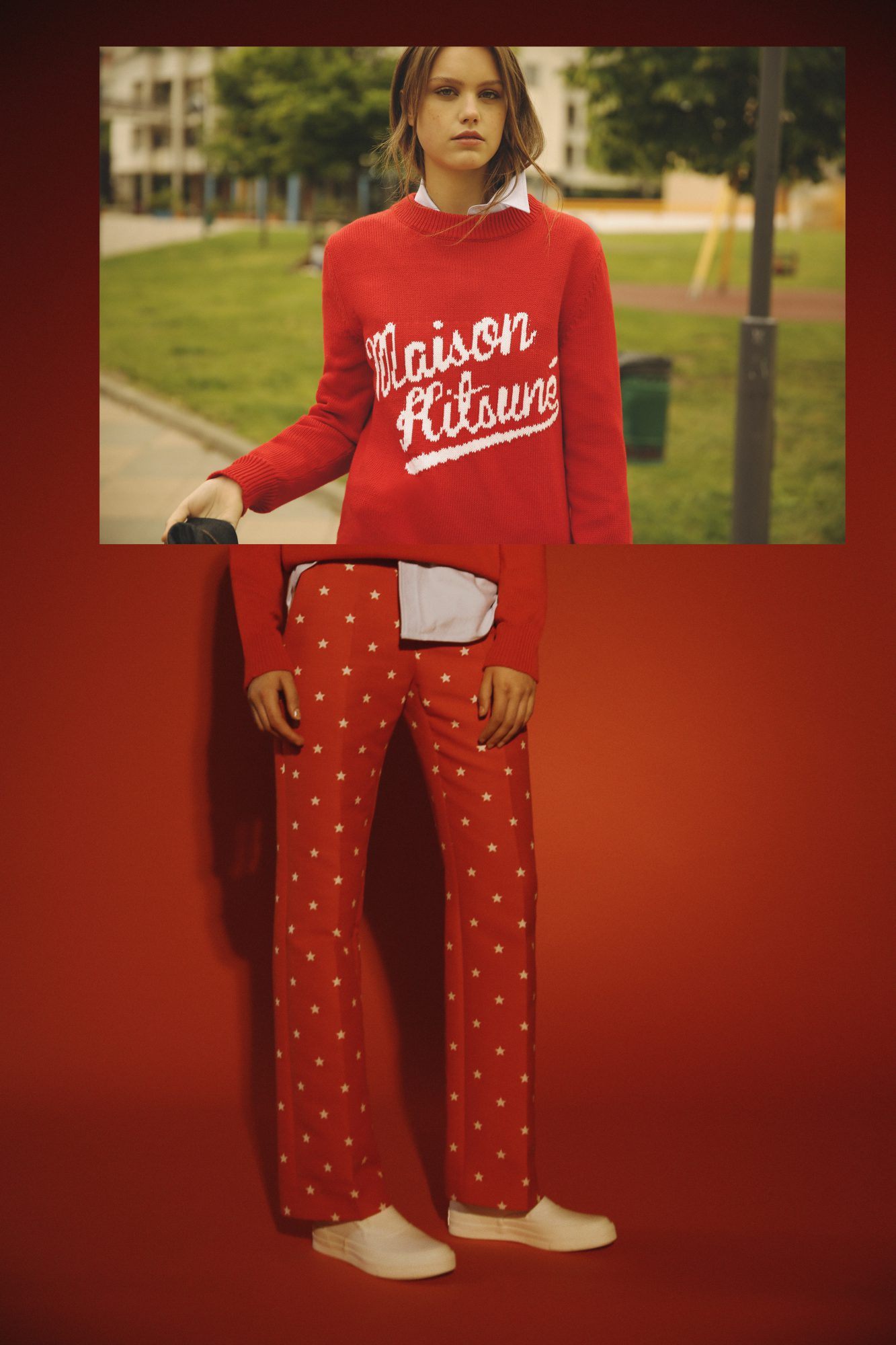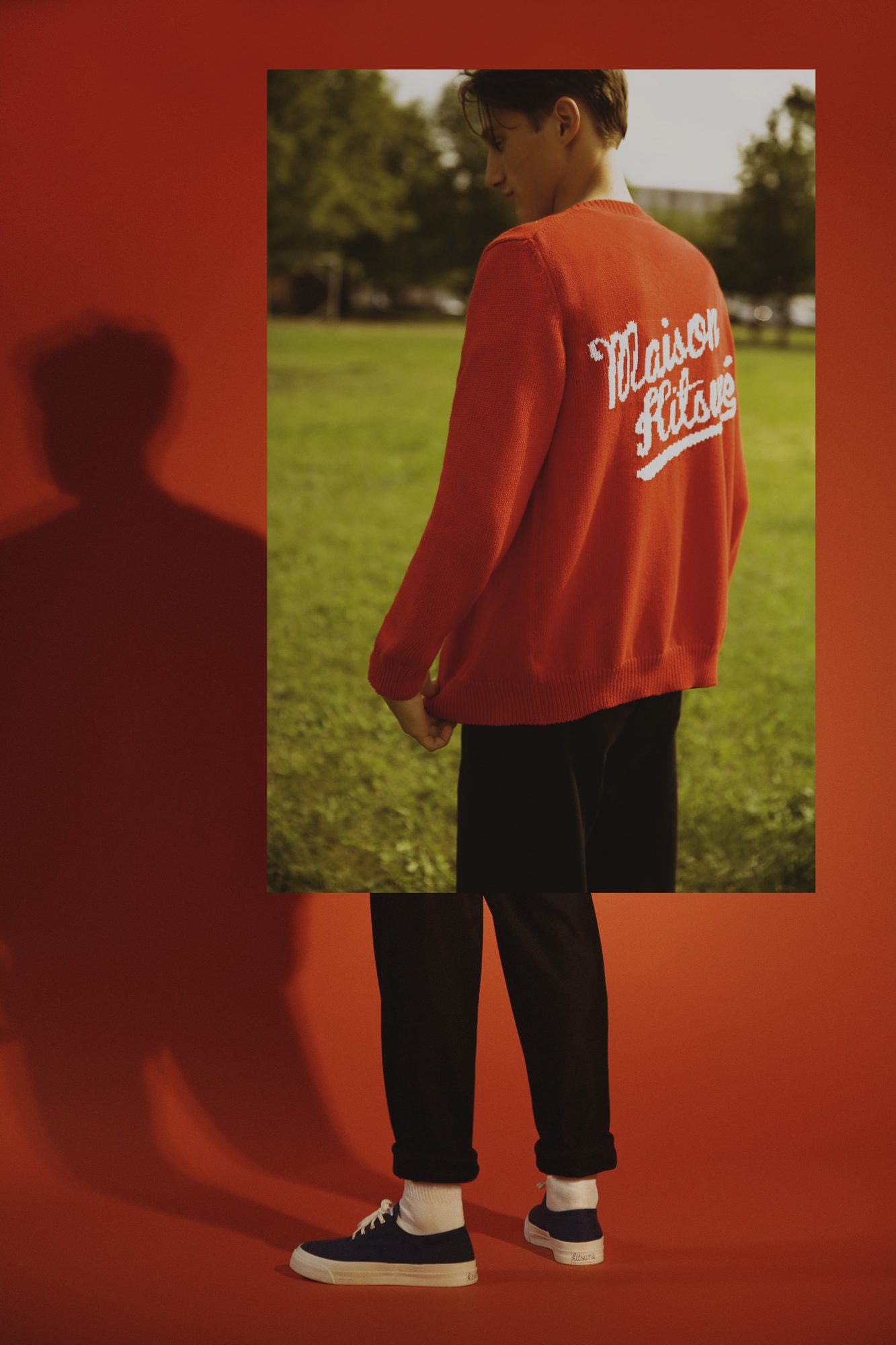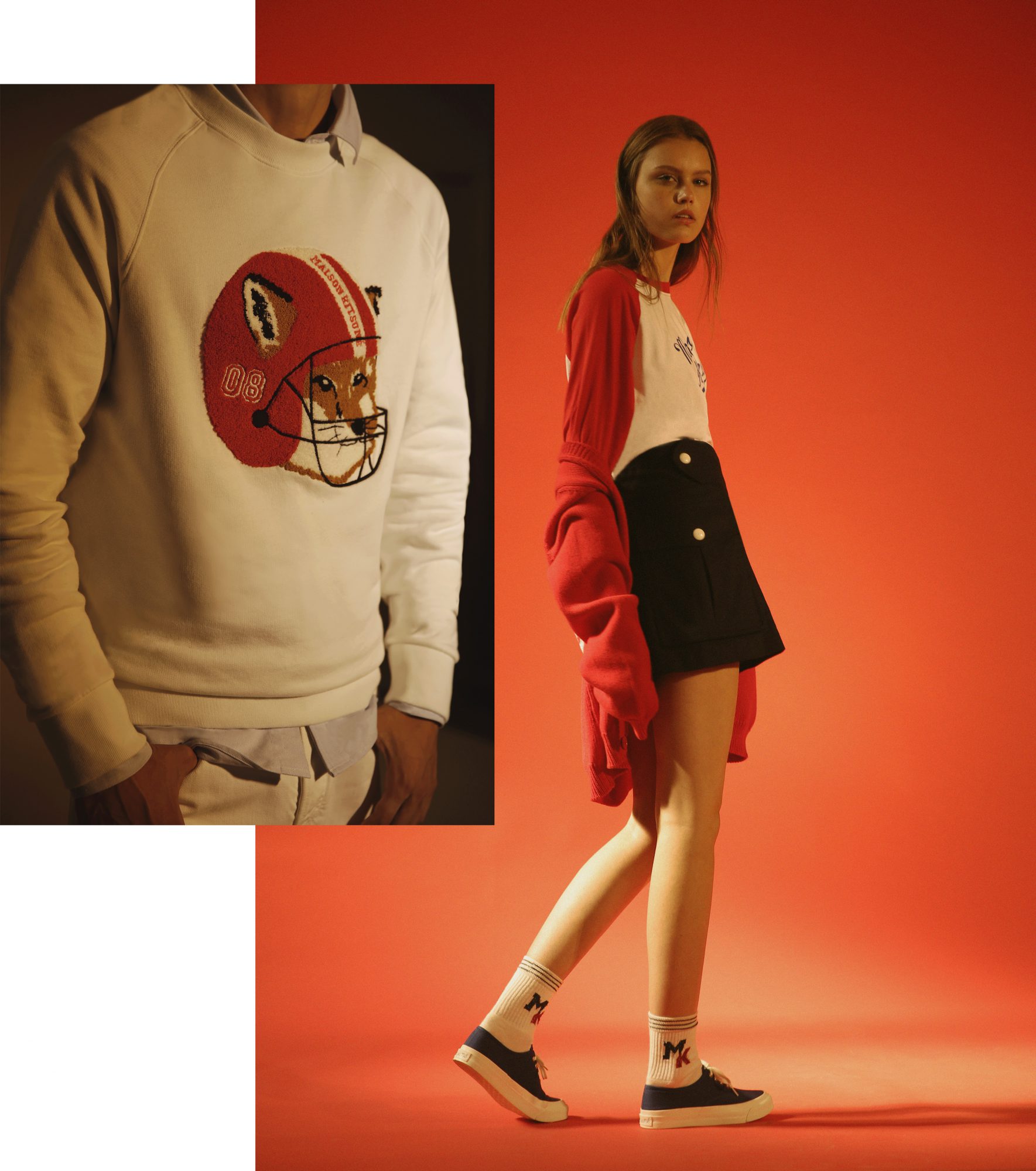 Maison Kitsuné presents "Team Spirit" a Fall/Winter 2017 capsule collection for men and women inspired by American football.
From the American-themed dreams of brand co-founders Gildas Loaëc and Masaya Kuroki comes "Team Spirit" – an autumnal capsule collection of preppy silhouettes that encompasses college spirit. The sporty chic pieces inspired by American football exude nonchalant youthful attitude in a stars-and-stripes colour palette of blue, red and white. A pullover, adorned with the brand logo, is worn over collegiate white shirt and statement red stars jacquard wool trousers. A sky-blue mens shirt is emblazoned with an all-over football helmet embroidery.
A puff sleeve smock dress features carelessly undone knots and is paired down with sporty logo socks and slip-on sneakers. Bi-colour logo t-shirts are worn with relaxed fit navy wool buttoned shorts for women or double denim for men. Even the fox, an ever-present brand emblem, gets the American treatment and becomes a star quarterback sporting "08" football helmet in the centre of a classic sweatshirt.
More news