Chillax Fox Heart of Summer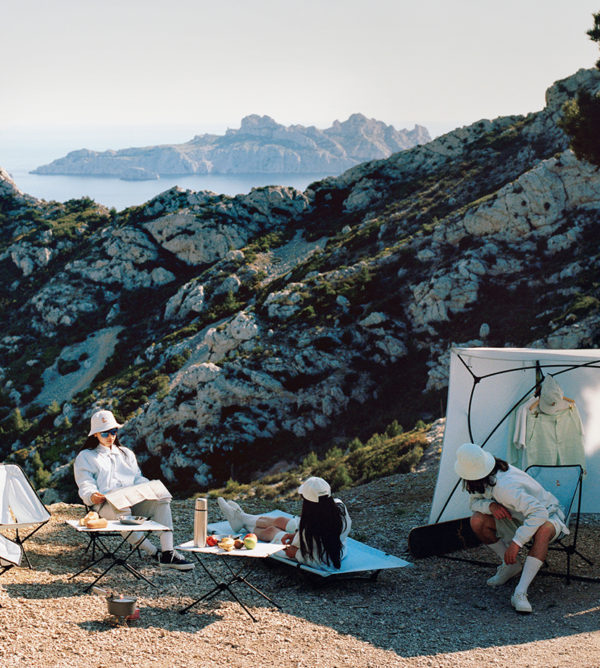 CHILLAX FOX HEART OF SUMMER, URBAN STYLE MEETS THE GREAT OUTDOORS
For this new capsule collection, Maison Kitsuné presents a unisex wardrobe designed for summer, combining equal measures of urban style and adventure. It is completed by an outdoor equipment line.
Our new capsule collection Chillax Fox Heart of Summer was designed for the great outdoors. A 100% unisex wardrobe in pastel colors that gently reconnect with nature. It is completed by an unprecedented collaboration with Helinox, the South Korean luxury outdoor gear specialist. For a look that goes from the great outdoors to the city streets, a lightly honeycombed striped seersucker cotton, perfect for the summer heat, constitutes part of the collection.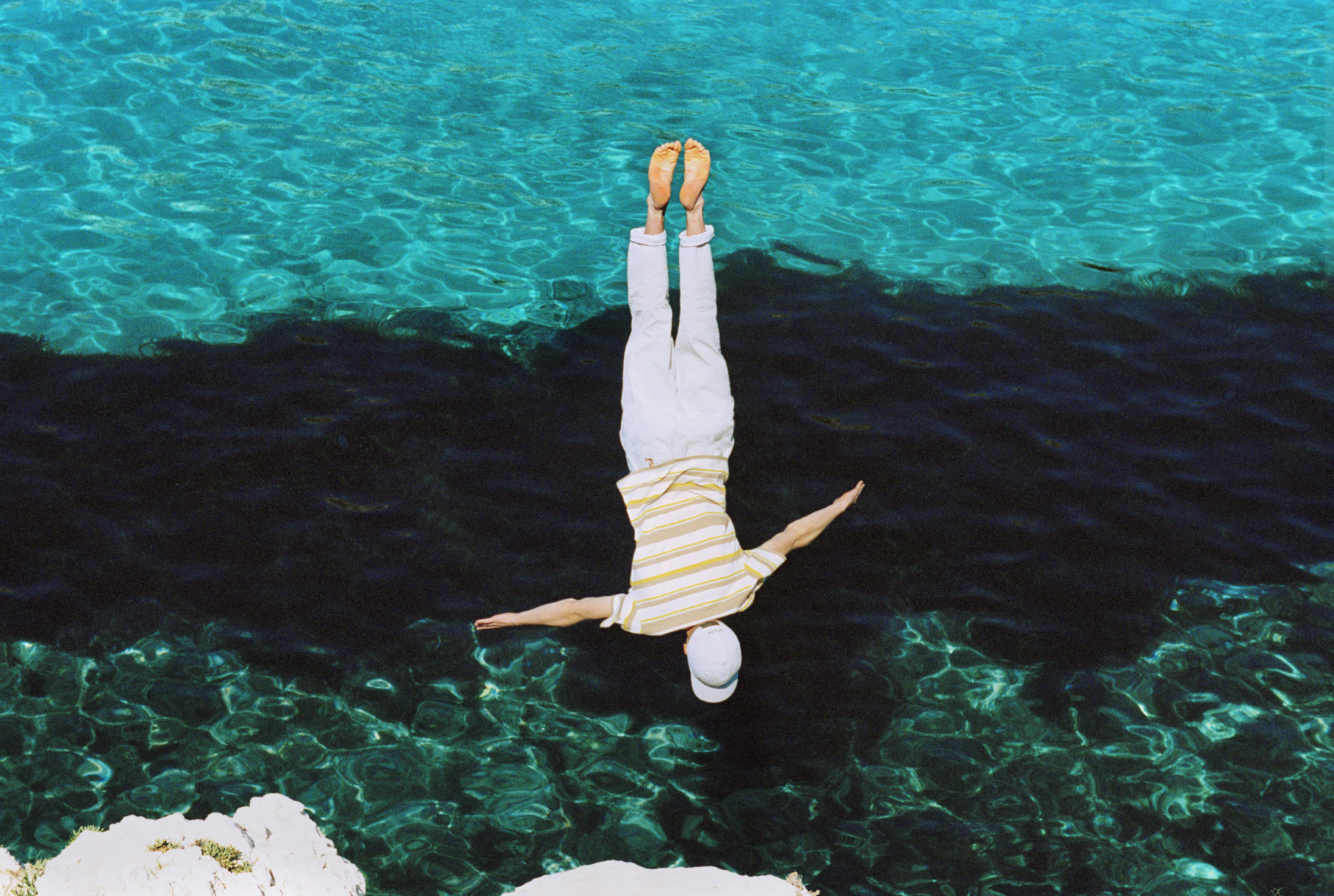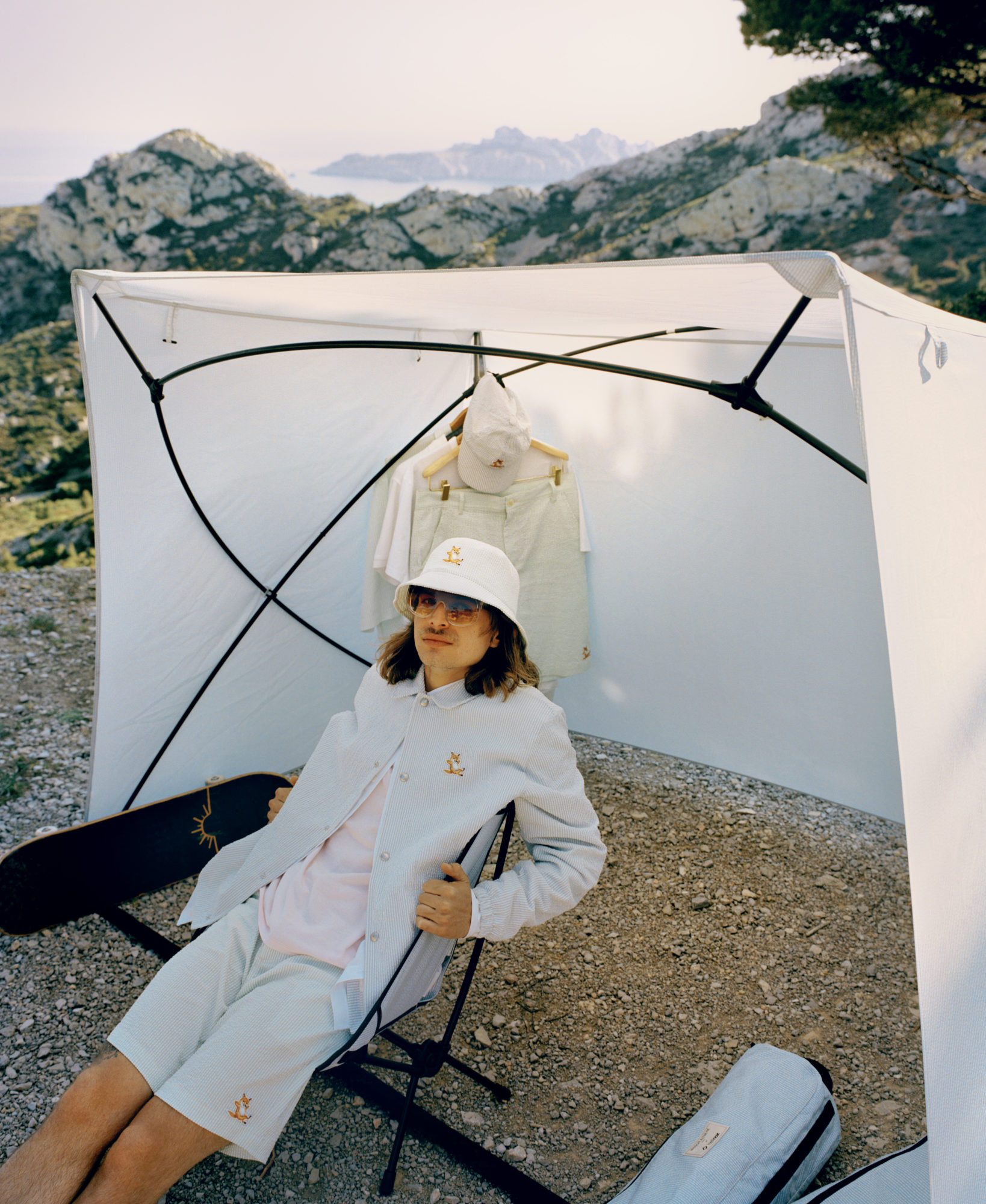 Helinox is a modern design company and the original maker of lightweight, portable furniture and accessories, melding craftsmanship, innovation and premium materials since 2009. We promise you'll feel the difference in comfort, durability and portability.
The sun is just beginning its seasonal ascent. Apart from the waves below, the squad is completely alone. Their bags clink with gear. The restless ones strike out on the asphalt, the others trail behind. Their attire – urban, supple, oversized and purpose-built – stands out against the azure blue. The Namibian photographer Kyle Weeks captures the timeless adventures of this group of thrill-seeking friends in an immersive shoot, sweeping us away with them.