About Maison Kitsuné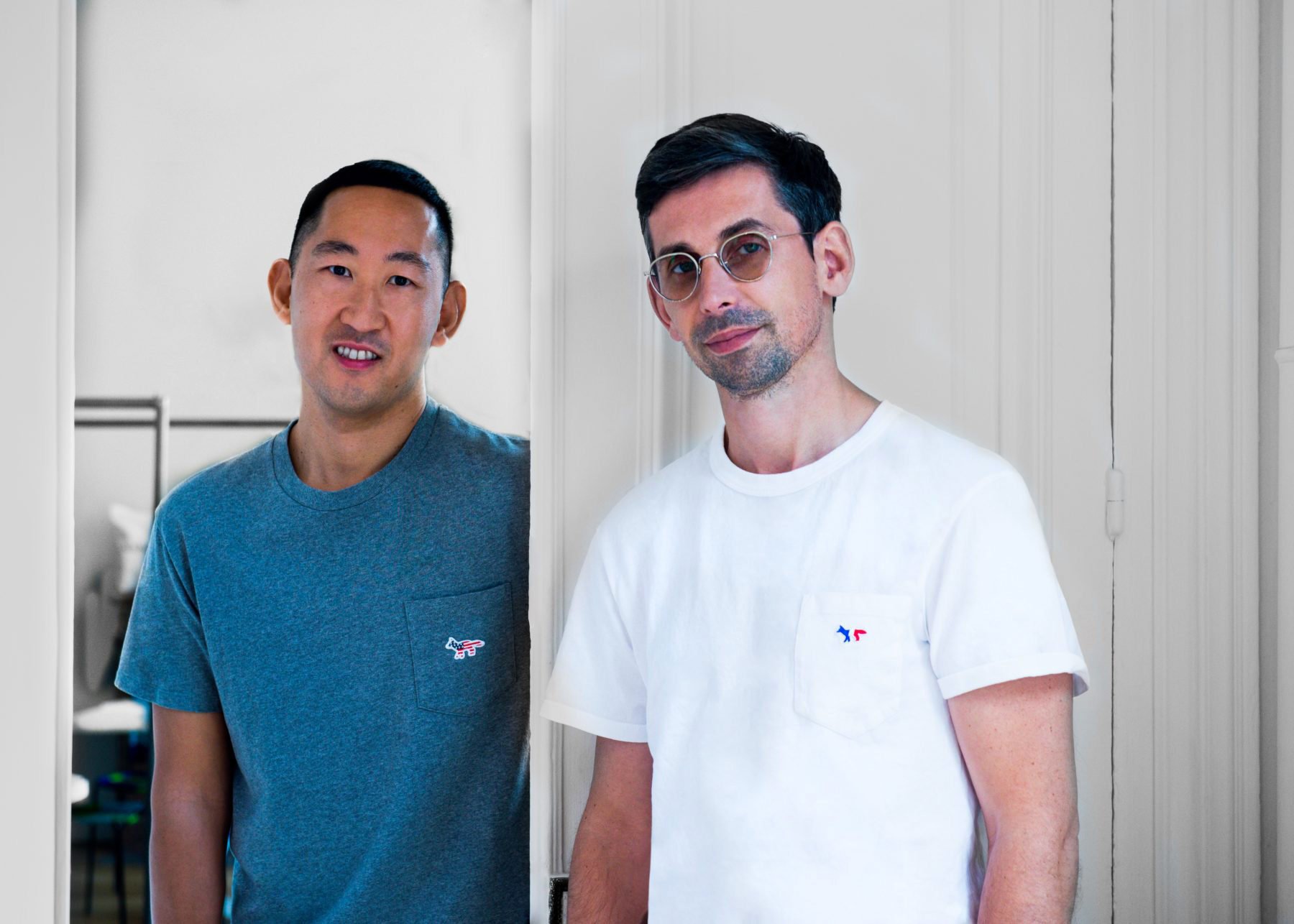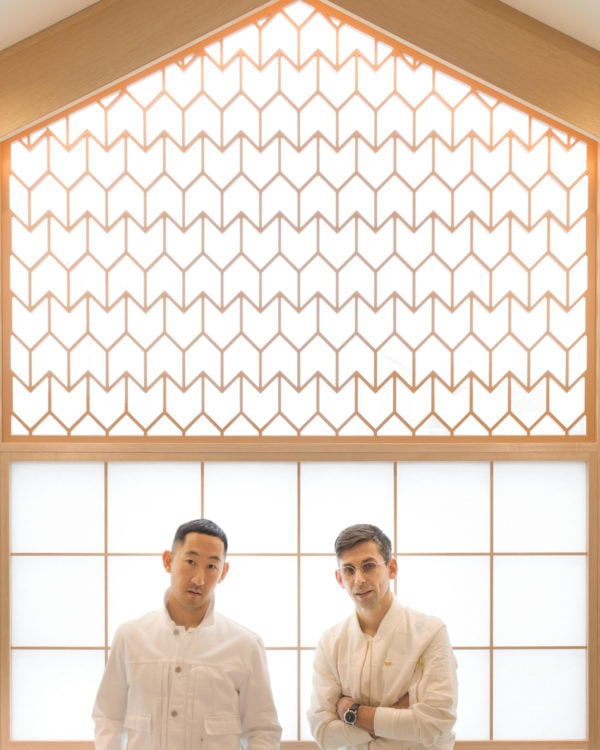 A bit of history
Created in 2002 by Gildas Loaëc and Masaya Kuroki, Maison Kitsuné offers a unique, inspirational Art de Vivre blending a fashion brand (Maison Kitsuné), music label (Kitsuné Musique) and coffee shops (Café Kitsuné). Over the last sixteen years, the multi-faceted Paris-meets-Tokyo brand has consistently grown and increased its international influence organically, building a loyal fan base all over the world.
The fox
Your new favorite animal!
"Maison" is the French word for "house, and "Kitsuné" is the Japanese word for "fox", a symbol of versatility. Legend has it, the fox possesses the power to change its appearance, just like Maison Kitsuné knows how to adapt its repertoire according to inspiration. Since the brand's inception, this mythical animal has been Maison Kitsuné's signature logo, fluidly working its way in, here and there – and of course, shifting faces along the way. The blue-white-red colorway is the fox's most famous uniform, as it captures the very essence of the Maison Kitsuné Parisien lifestyle.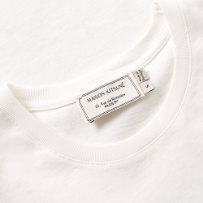 Maison Kitsuné, the fashion brand
Seasonal ready-to-wear collection
Season after season, Maison Kitsuné showcases its contemporary vision of fashion influenced by Paris and Tokyo. The Maison Kitsuné man and woman resonate with this perfect balance between comfort and simplicity, laid-back cool and au courant sophistication. While the "classics" are constantly reinvented, giving the collections a sense of timelessness, the daring and playful mix of colors, prints and fabrics anchor them firmly in the Zeitgeist. With a passion for quality, all things beautiful and a keen eye for detail and finish, Maison Kitsuné has a unique savoir-faire.
Maison Kitsuné Parisien collection
Maison Kitsuné Parisien collection redefines the modern Parisian's silhouette for both men and women. Offering a city chic and laid-back wardrobe for the everyday, the assortment consists of elevated staples in timeless colors adorned with the brand's signature tricolor fox logo and printed with French slogans such as Parisien and Parisienne, amongst others.
SHOP THE COLLECTION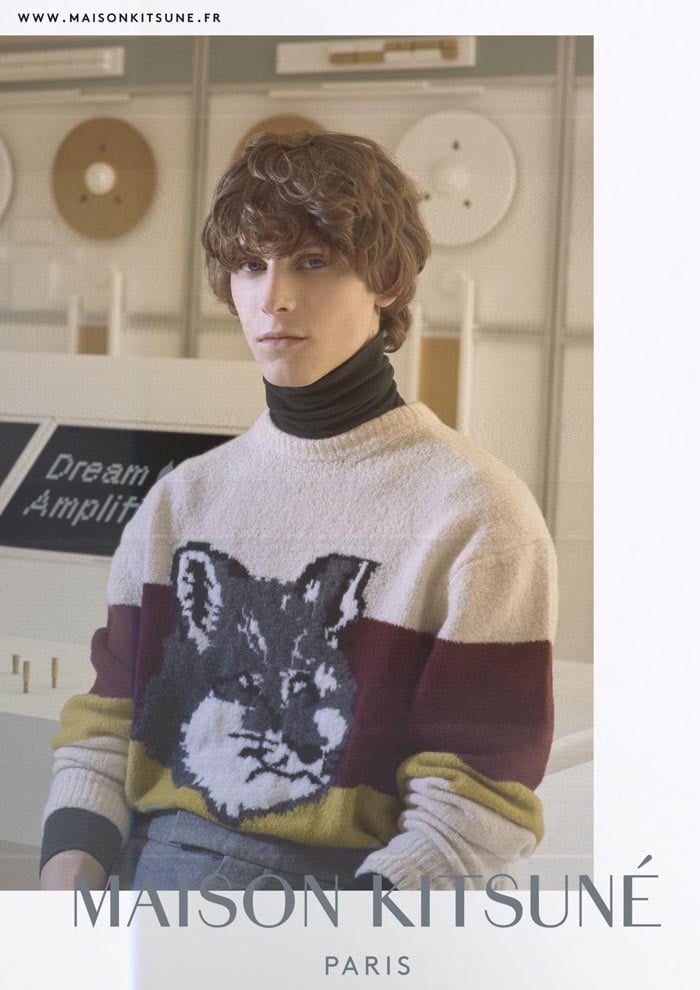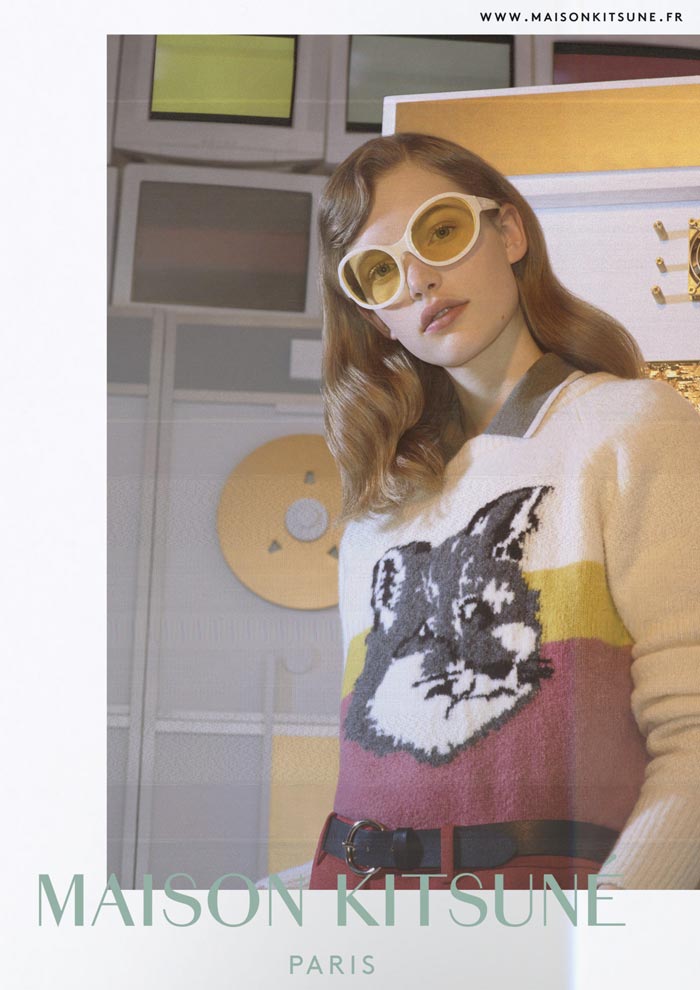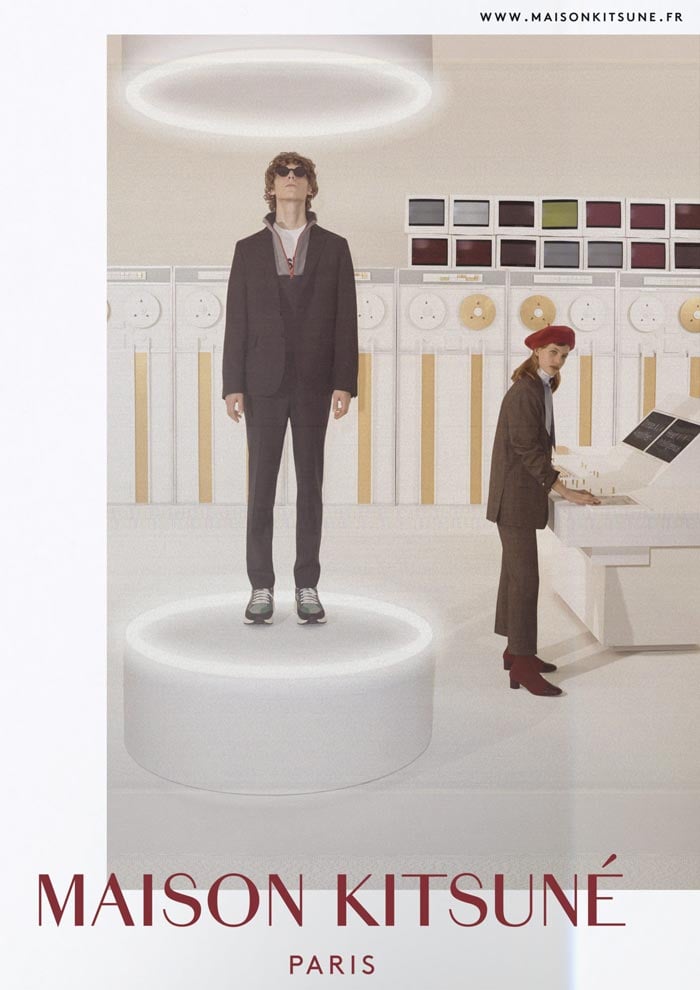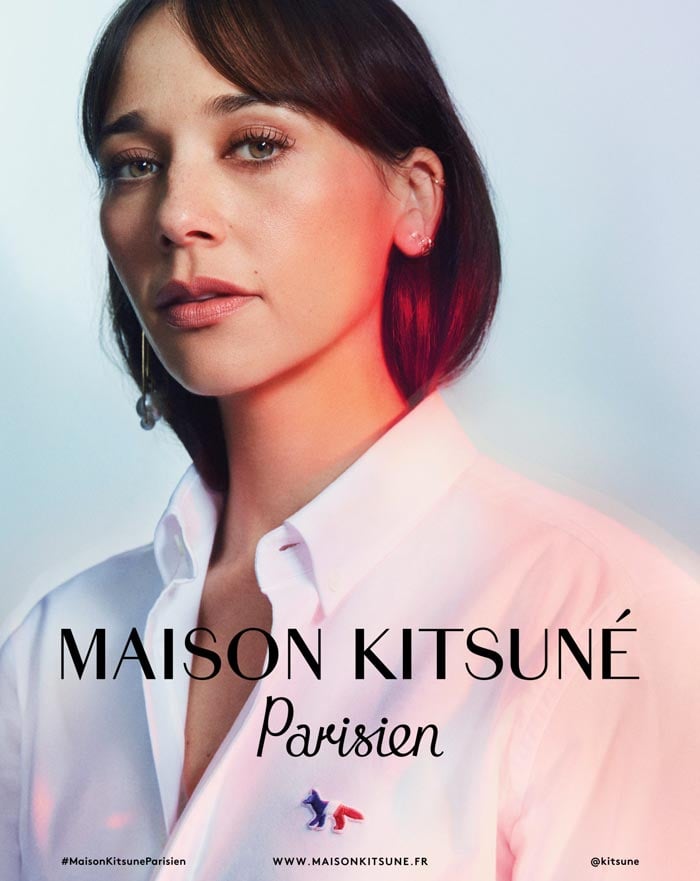 Collaborations
Since its debut, Maison Kitsuné has collaborated with young, avant-garde labels and more established, prestigious brands such as J.M. Weston, Oliver Peoples, Peter Jensen, New Era, Maison Pierre Marcolini, Reebok Classic, shu uemura, ADER error, the NBA or ToiletPaper.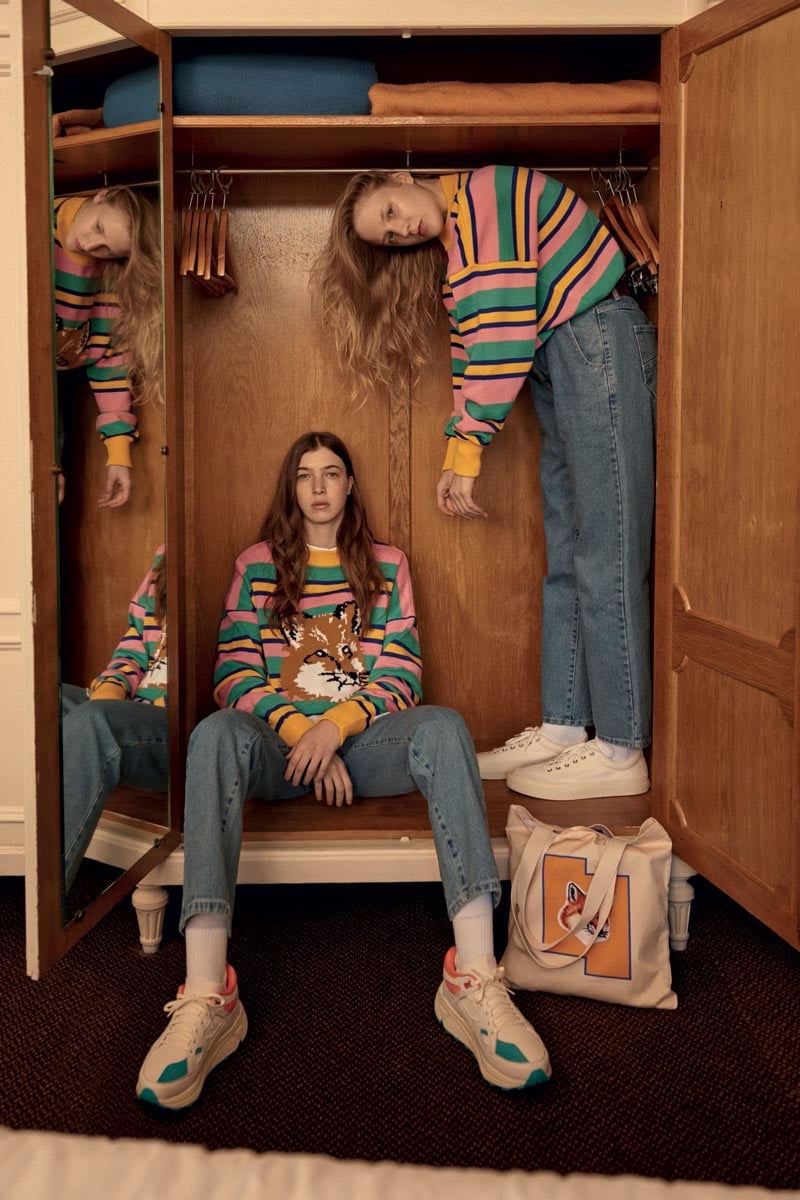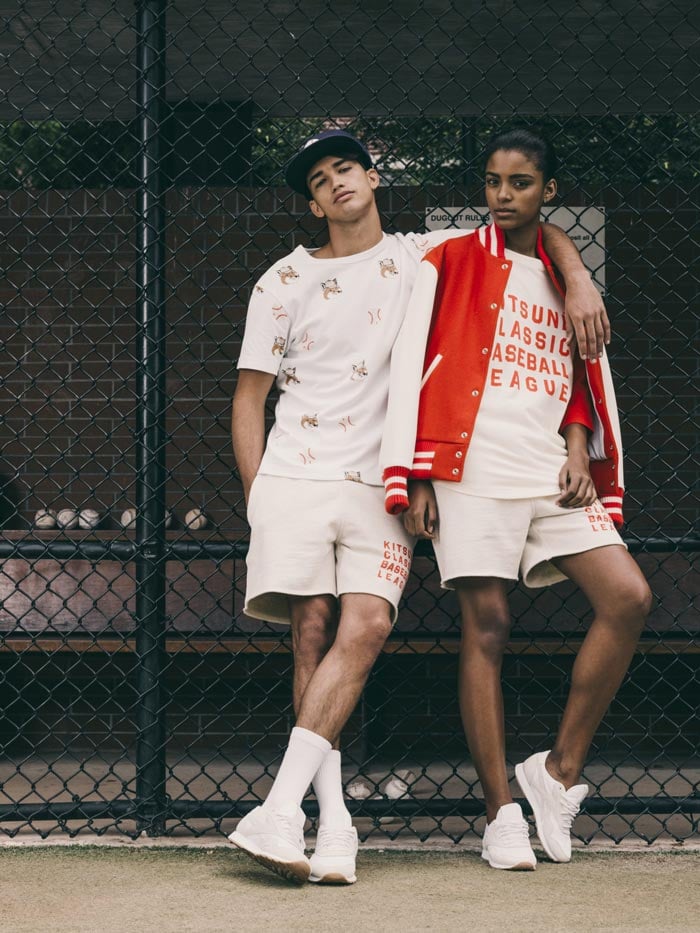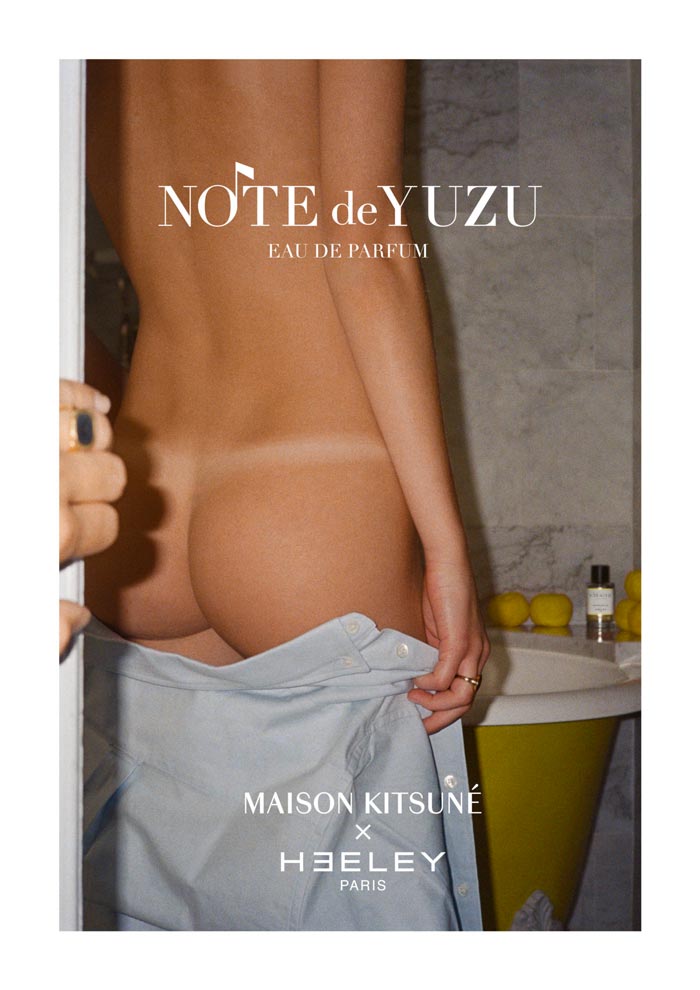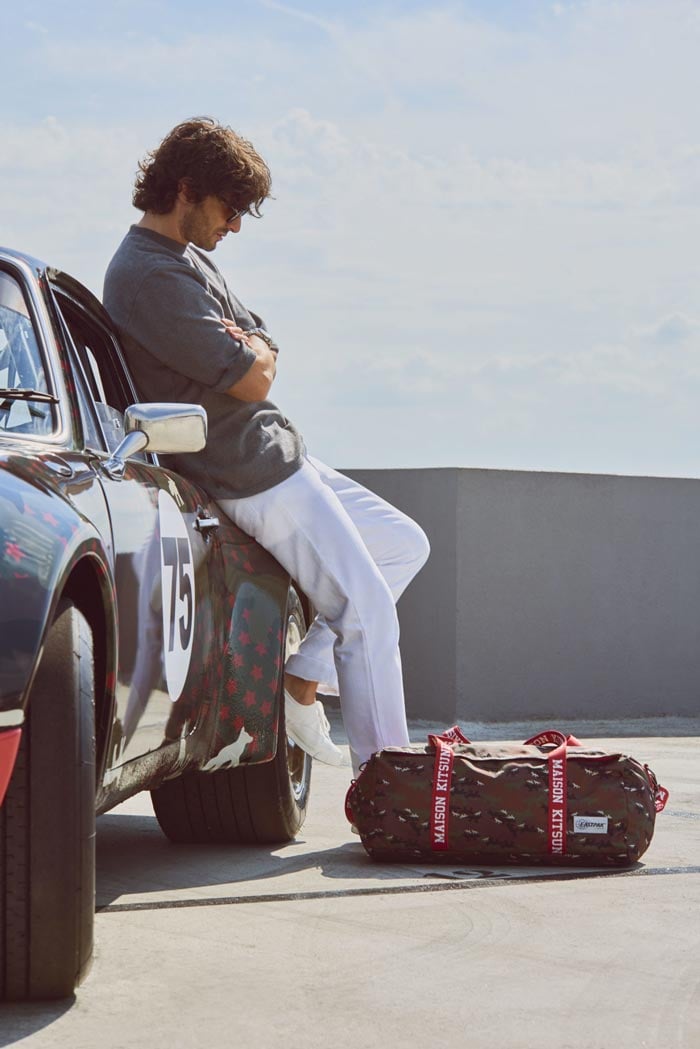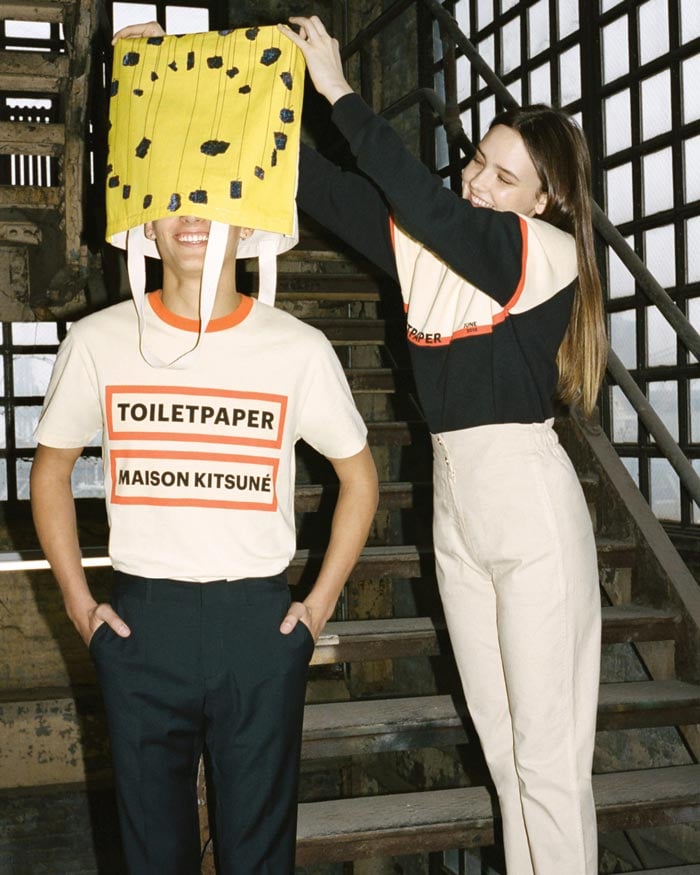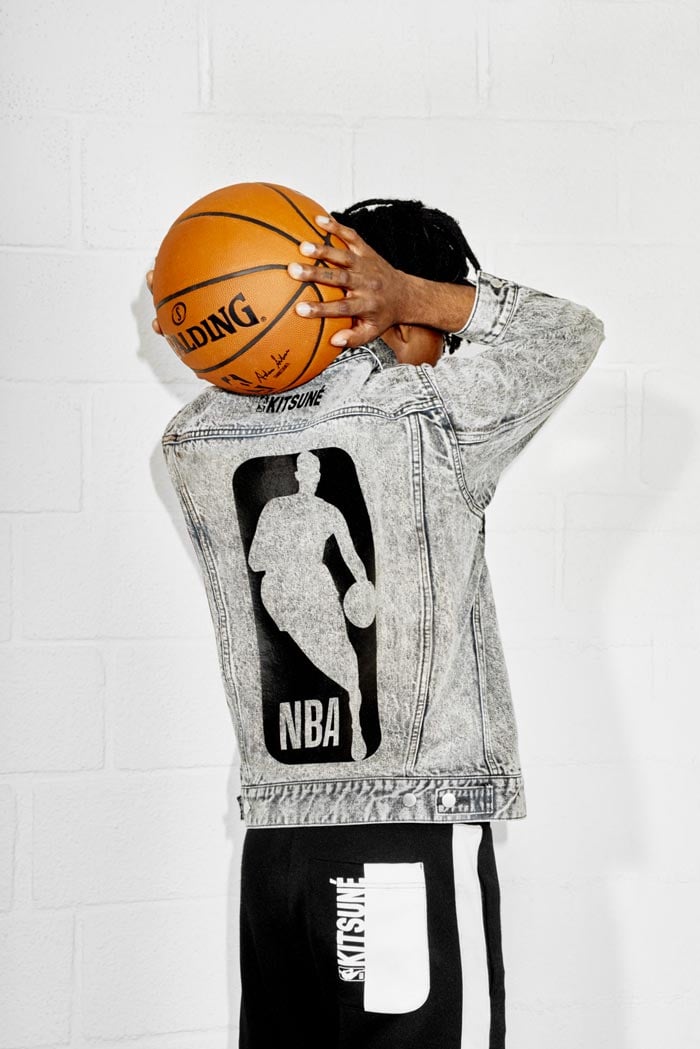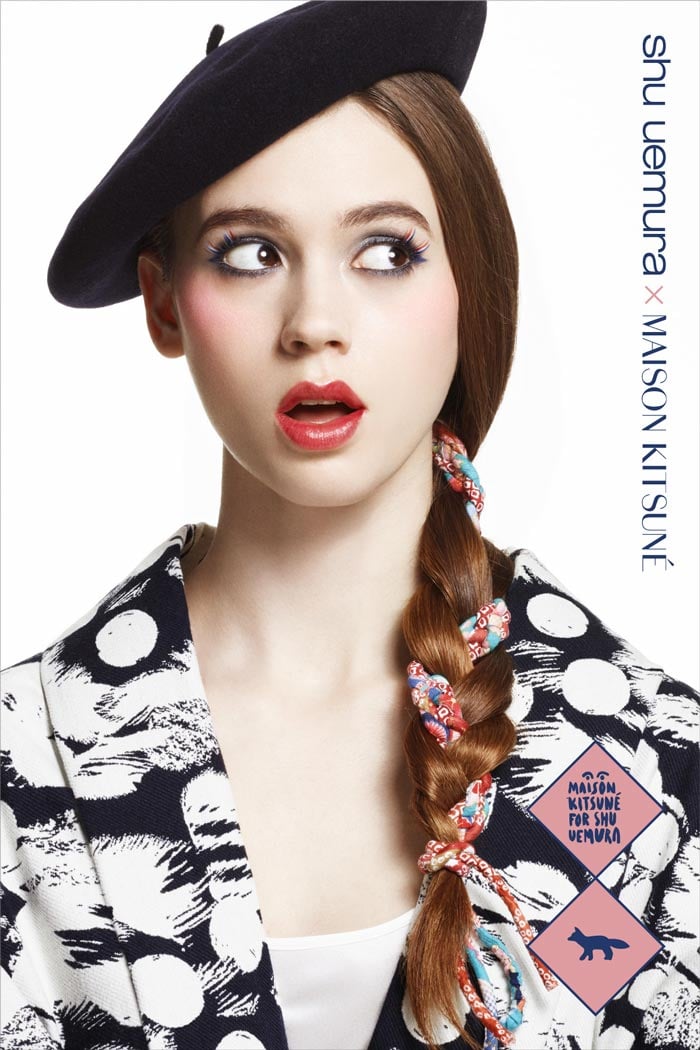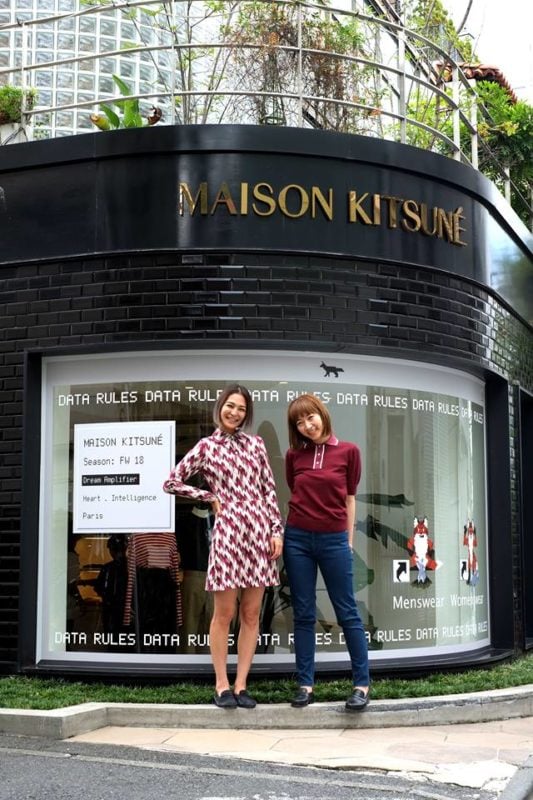 Maison Kitsuné Boutiques
Since inception, Maison Kitsuné has grown its network of directly owned and operated stores to 16 locations across Paris, New York City, Tokyo, Kyoto, Osaka, Hong Kong and Honolulu. The collection is also available in more than 400 points of sale worldwide.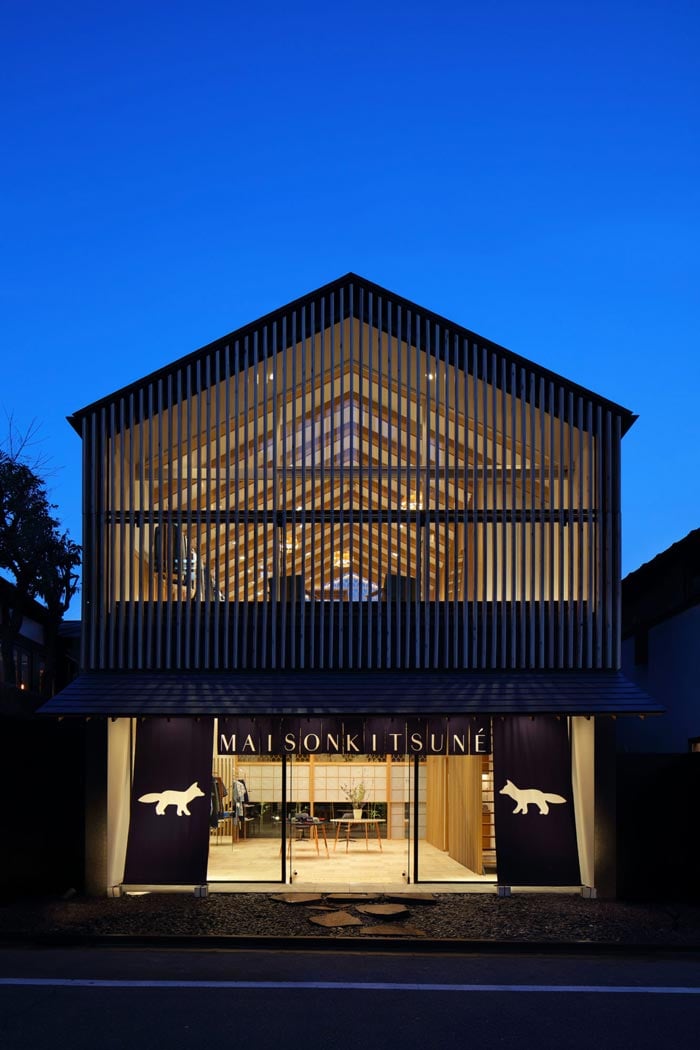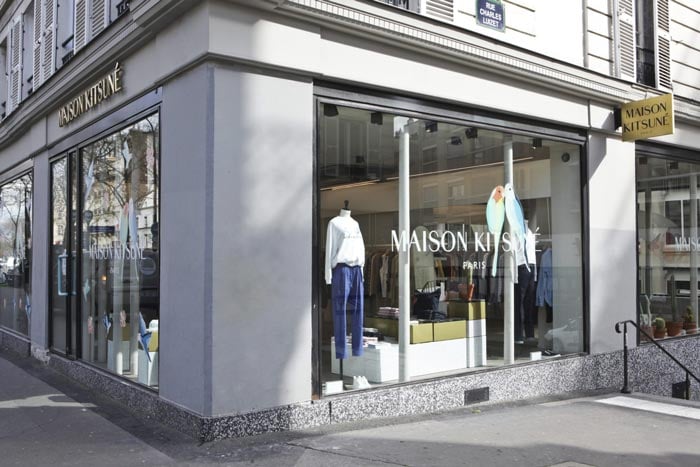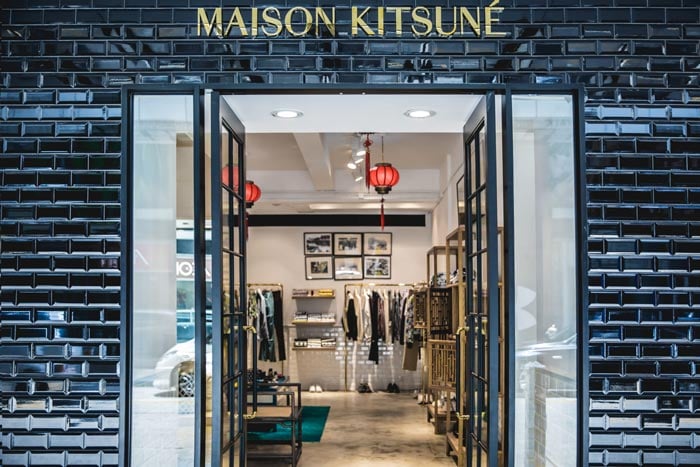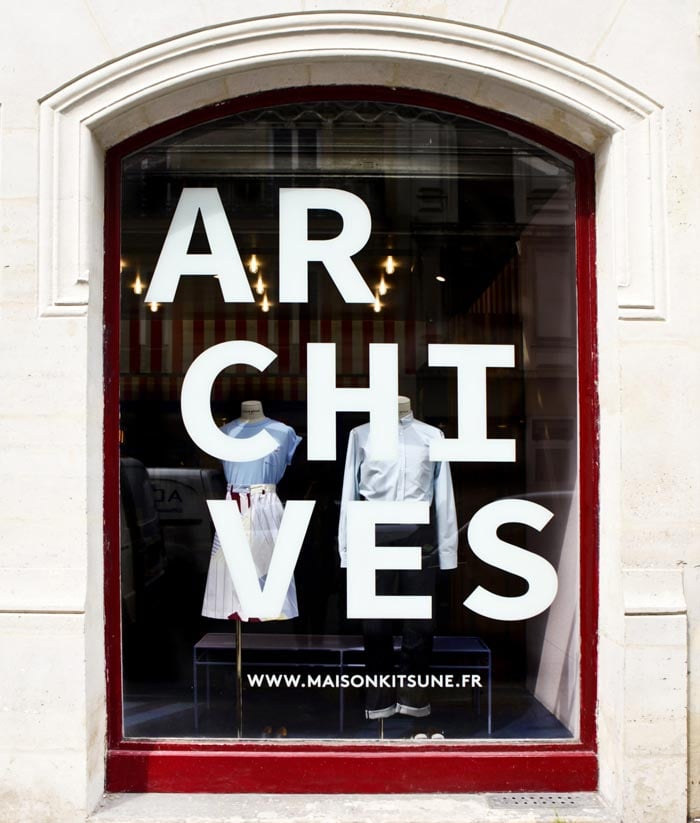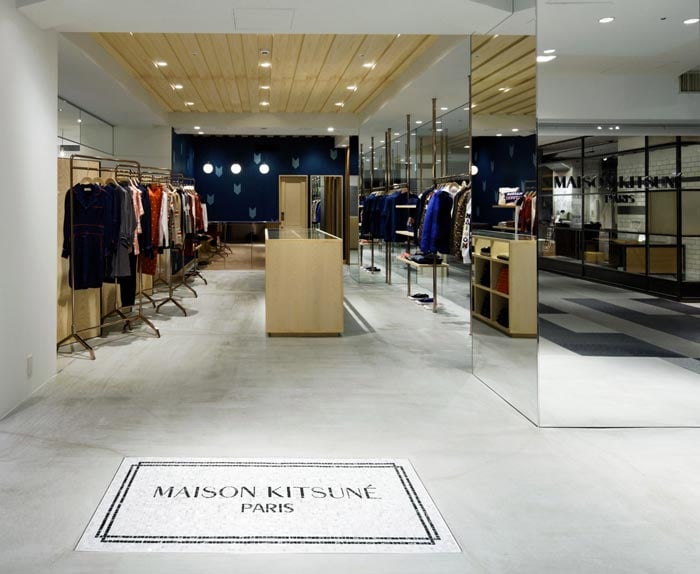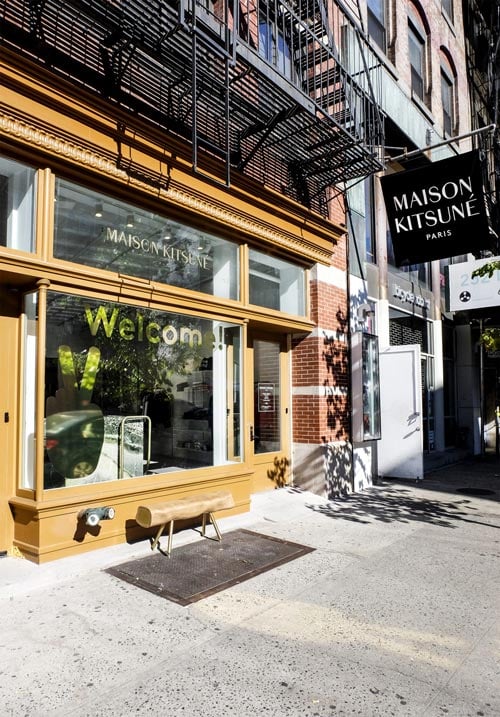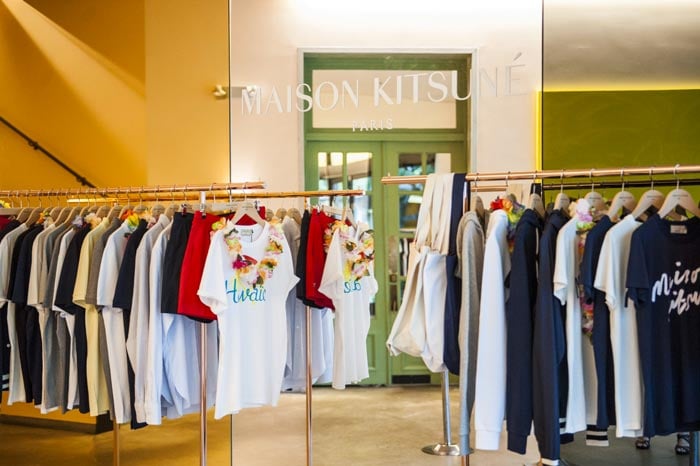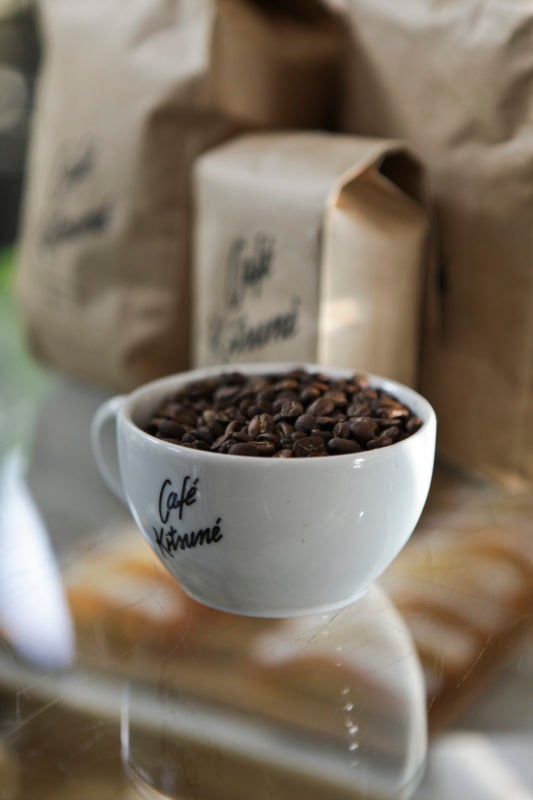 Café Kitsuné
Café Kitsuné pays tribute to the pleasure of enjoying a quality coffee in iconic locations, currently Tokyo's Aoyama district and Paris' gardens of the Palais Royal. Loyal to its origins, Café Kitsuné's menu also offers in addition to coffee, French-Japanese specialties. Five years after its creation, Café Kitsuné successfully launched a collection of tableware, ready-to-wear and accessories.