Café Kitsuné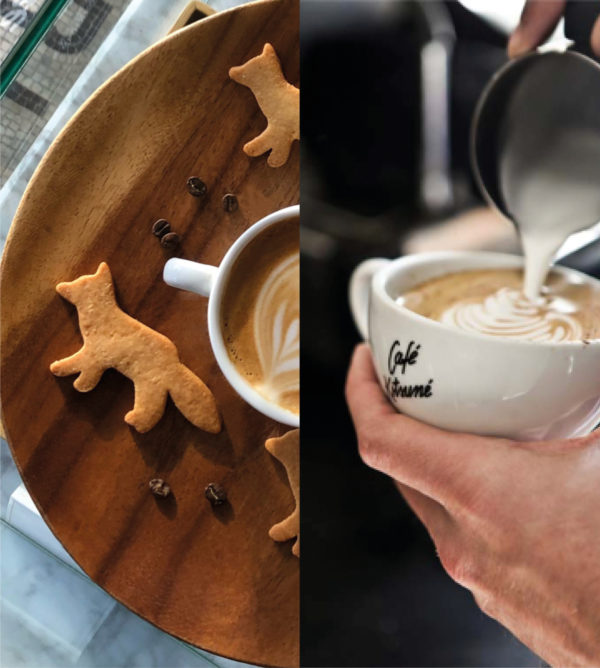 The Art of Coffee by Café Kitsuné
The concept behind Café Kitsuné is to create and operate a space that marries the simplistic beauty of the small and intimate coffee bars with the style and cool of everything that Café Kitsuné undertakes. Café Kitsuné pays tribute to the pleasure of enjoying a quality coffee in locations that are both modern, cosmopolitan and welcoming.
The coffee served at the Café Kitsuné is full-bodied and flavoursome, with notes of chocolate and grilled hazelnuts, and a texture that is both smooth and syrupy.
For those who can't live without it, the Café Kitsuné coffee beans are available to buy in packets of 100g, 250g and 1kg… an ideal gift for friends or oneself!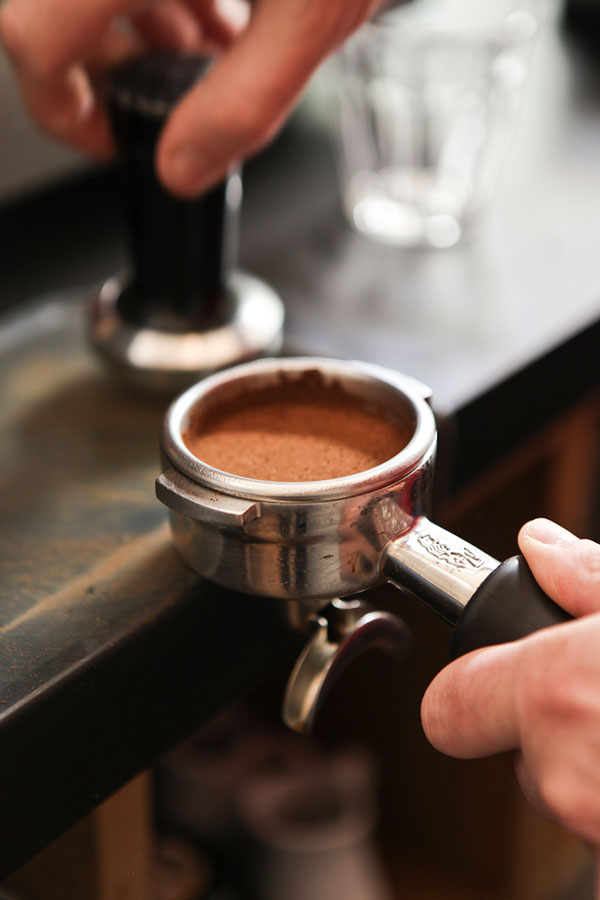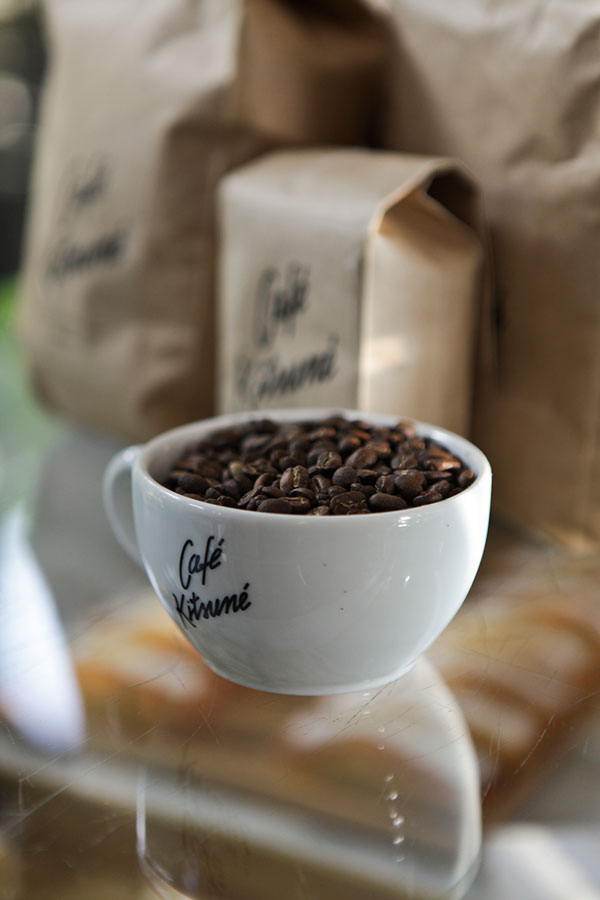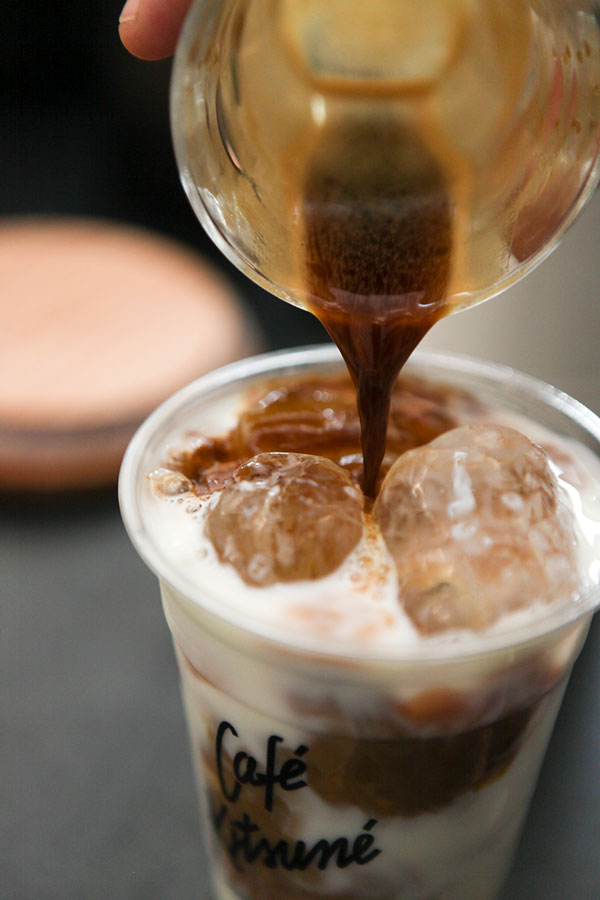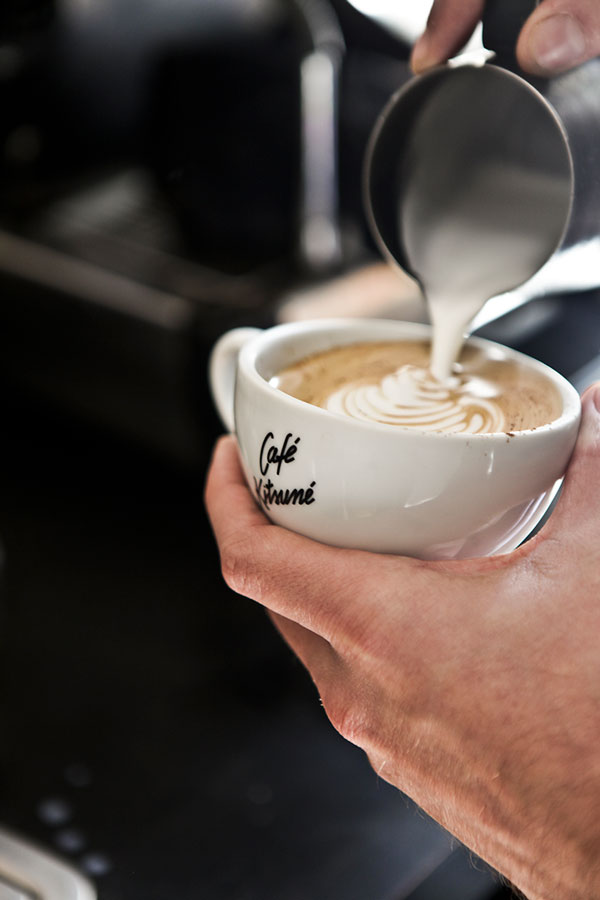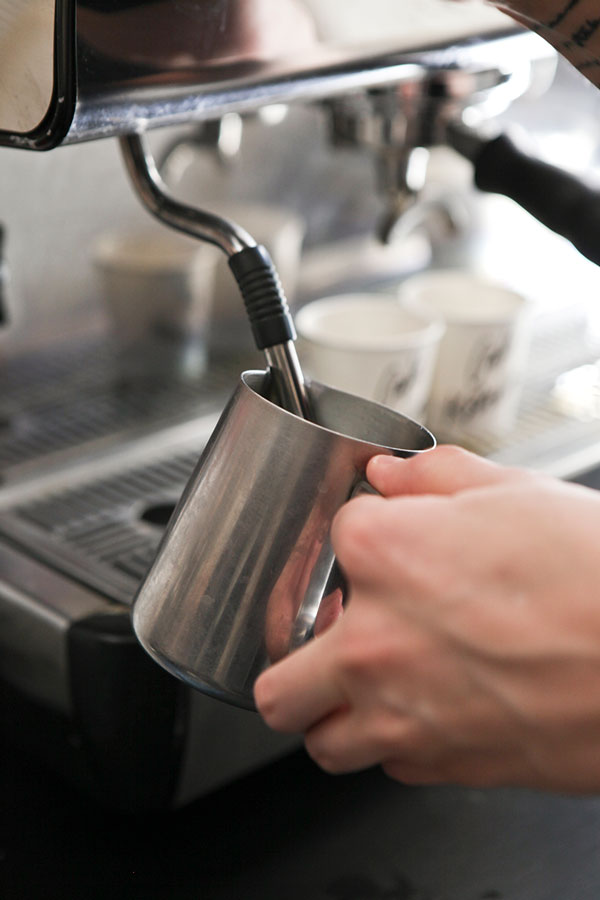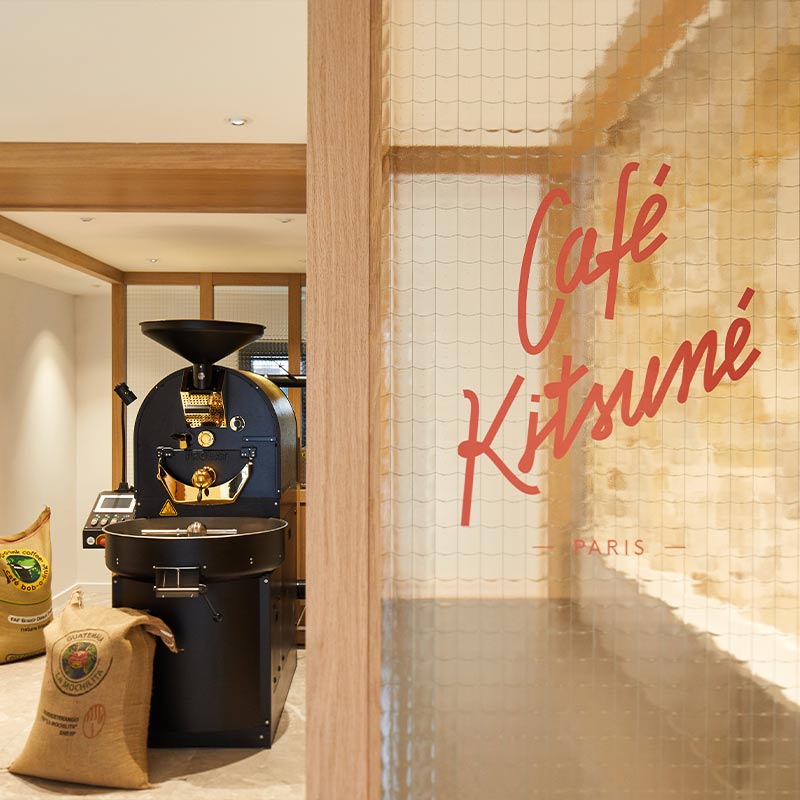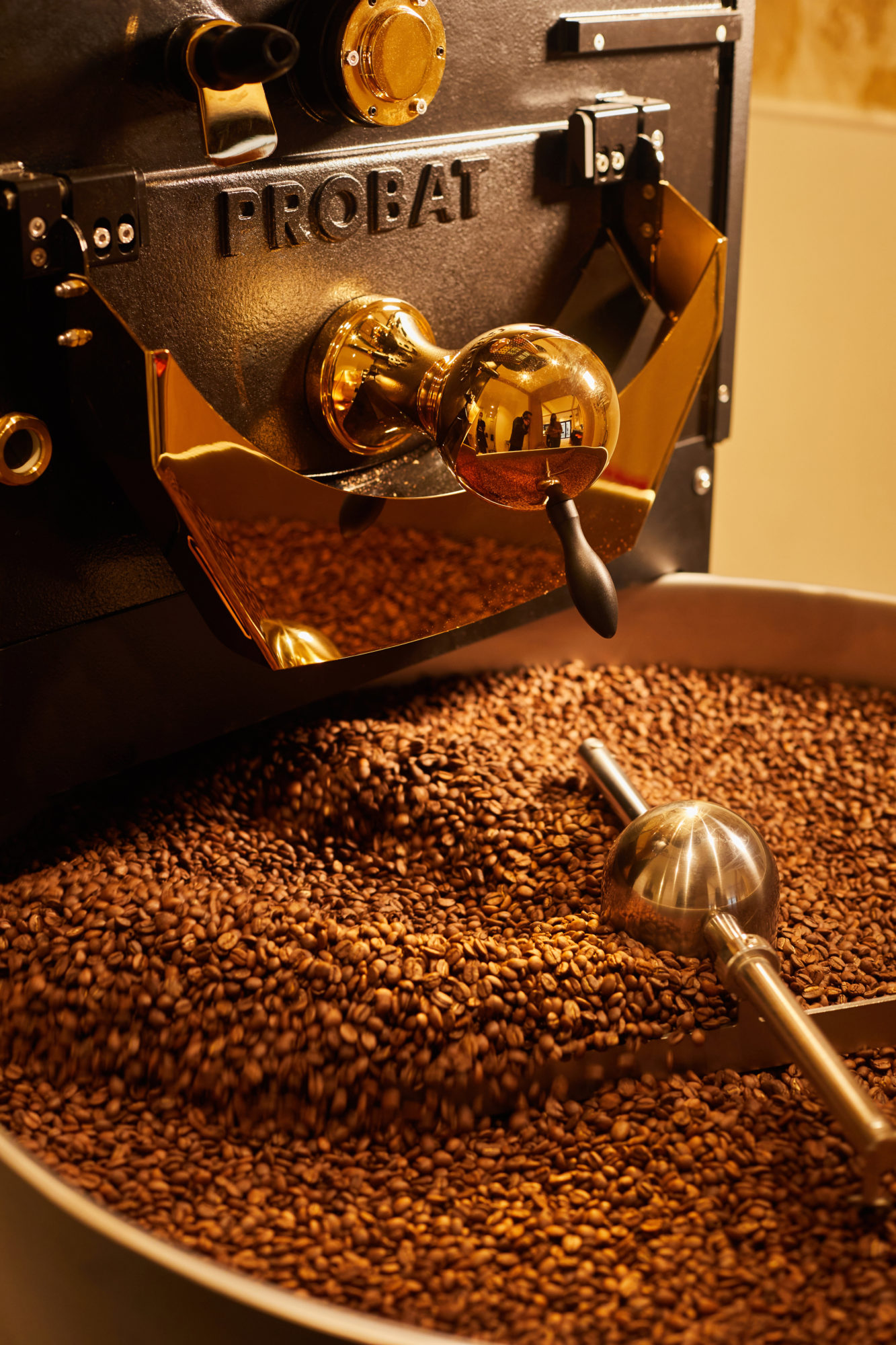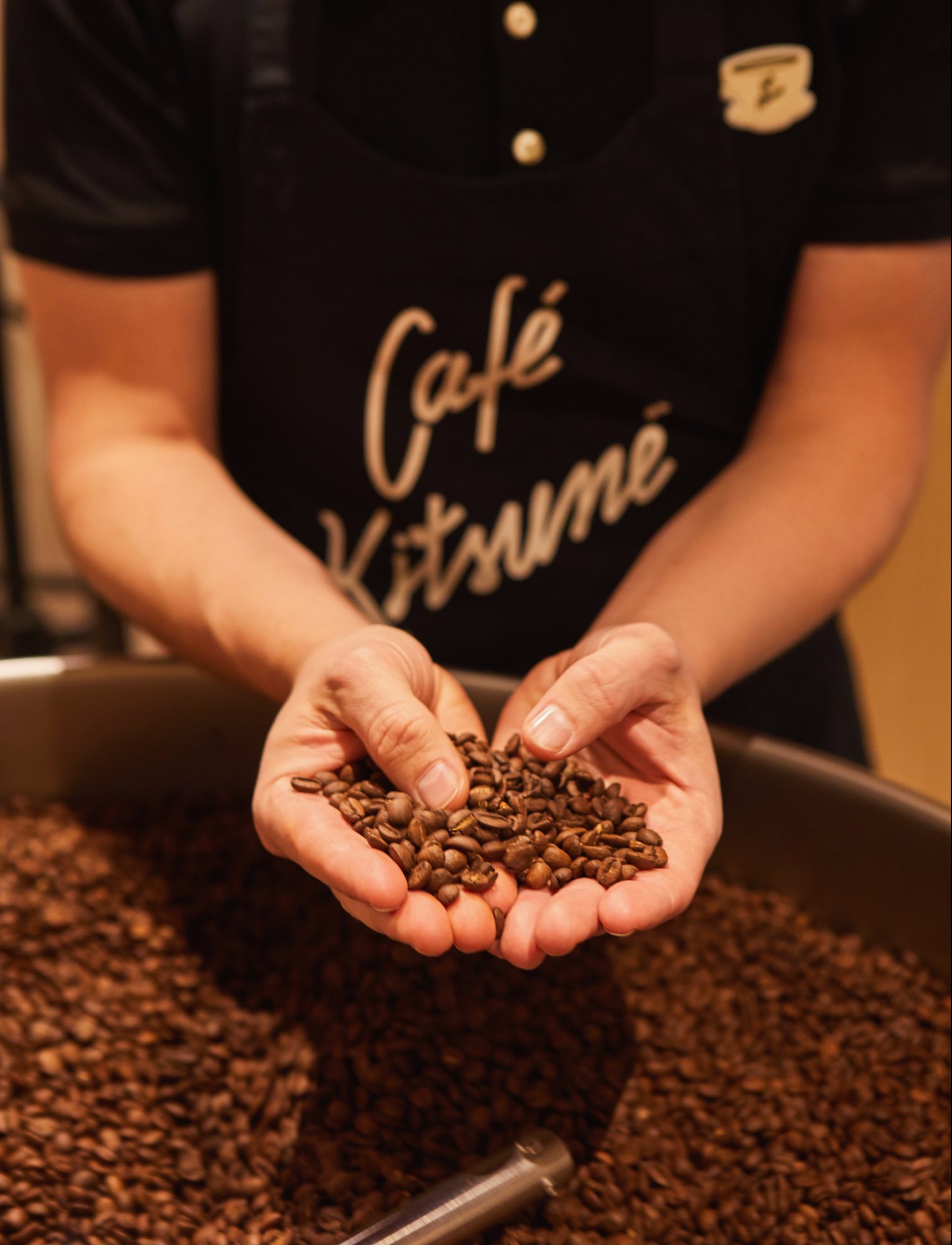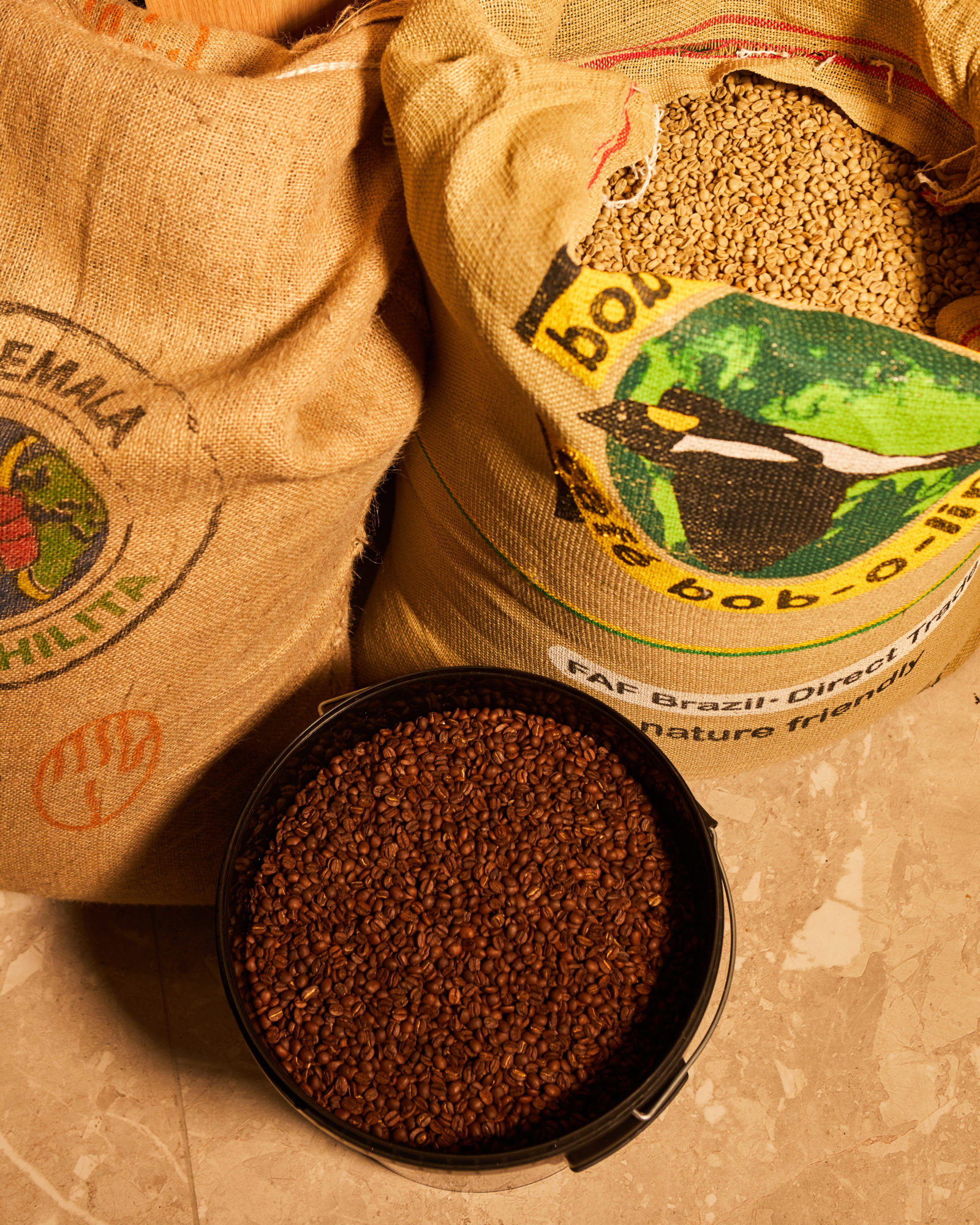 ROASTERY – A PLACE DEDICATED TO THE COFFEE EXPERIENCE
Café Kitsuné Vertbois is first and foremost a production site with a roastery run by the artisan roaster Florian Decousser. Freshly roasted coffee beans and ground coffees are available in the shop or online, alongside the collection of Café Kitsuné tableware: cups, saucers, mugs and tumblers…
The Café Kitsuné in the rue du Vertbois is also a destination for degustation, with all of Café Kitsuné's classic specialities available to be enjoyed in situ or to take away: espresso, macchiato, americano, dirty chai, cappuccino, cortado, flat white, mochaccino along with teas, pastries, juices and ice cream. Finally, it's a place for sharing coffee culture with thematic workshops organised every Saturday.
Another roasting place is Café Kitsuné Okayama in the Izuchi district. In collaboration with Aroma Coffee Roastery's owner Kazuya Watanabe, we have created a truly unique Café Kitsuné blend, using beans from South America. The Café Kitsuné coffee beans roasted at Okayama will also be available in our café in Tokyo and throughout Asia in the near future.
CAFÉ KITSUNÉ PARIS
Café Kitsuné – Vertbois
CAFÉ & ROASTERY
30, rue du Vertbois – 75003 Paris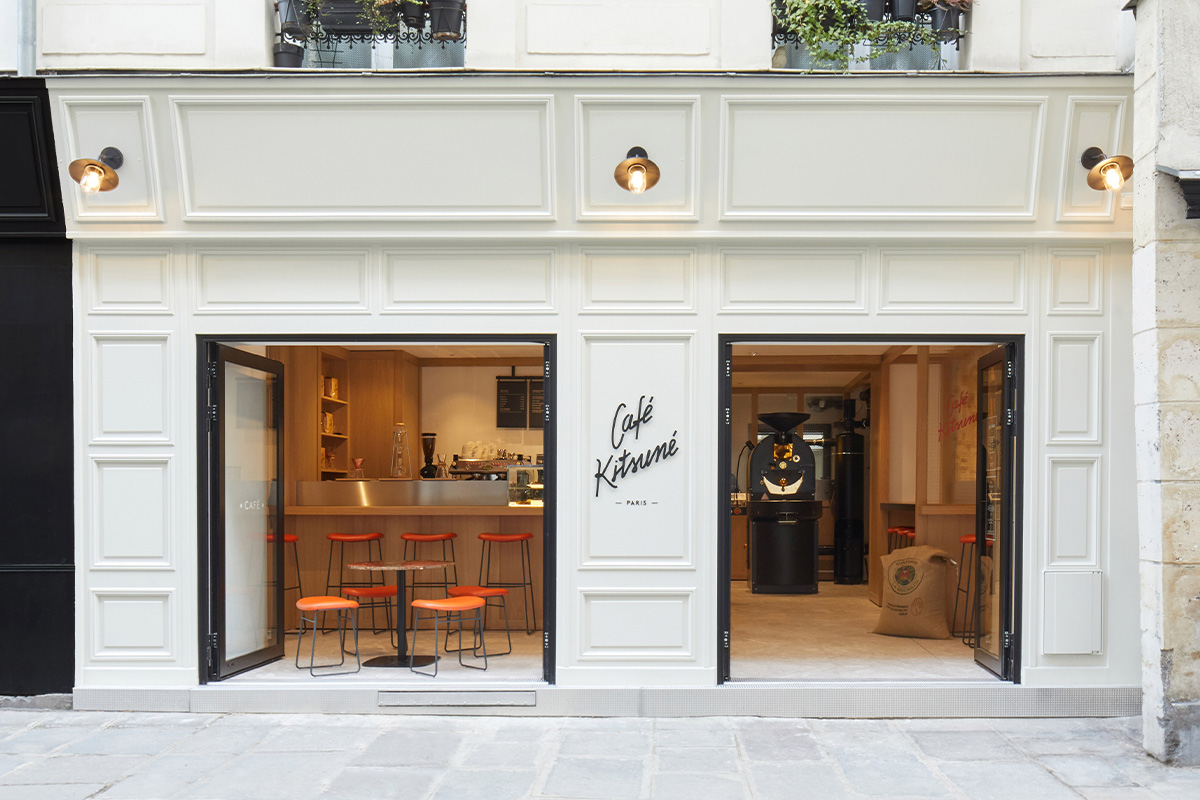 CAFÉ KITSUNÉ PARIS
Café Kitsuné – Palais Royal
CAFÉ 
51 Galerie Montpensier 75001 Paris
Contact :
[email protected]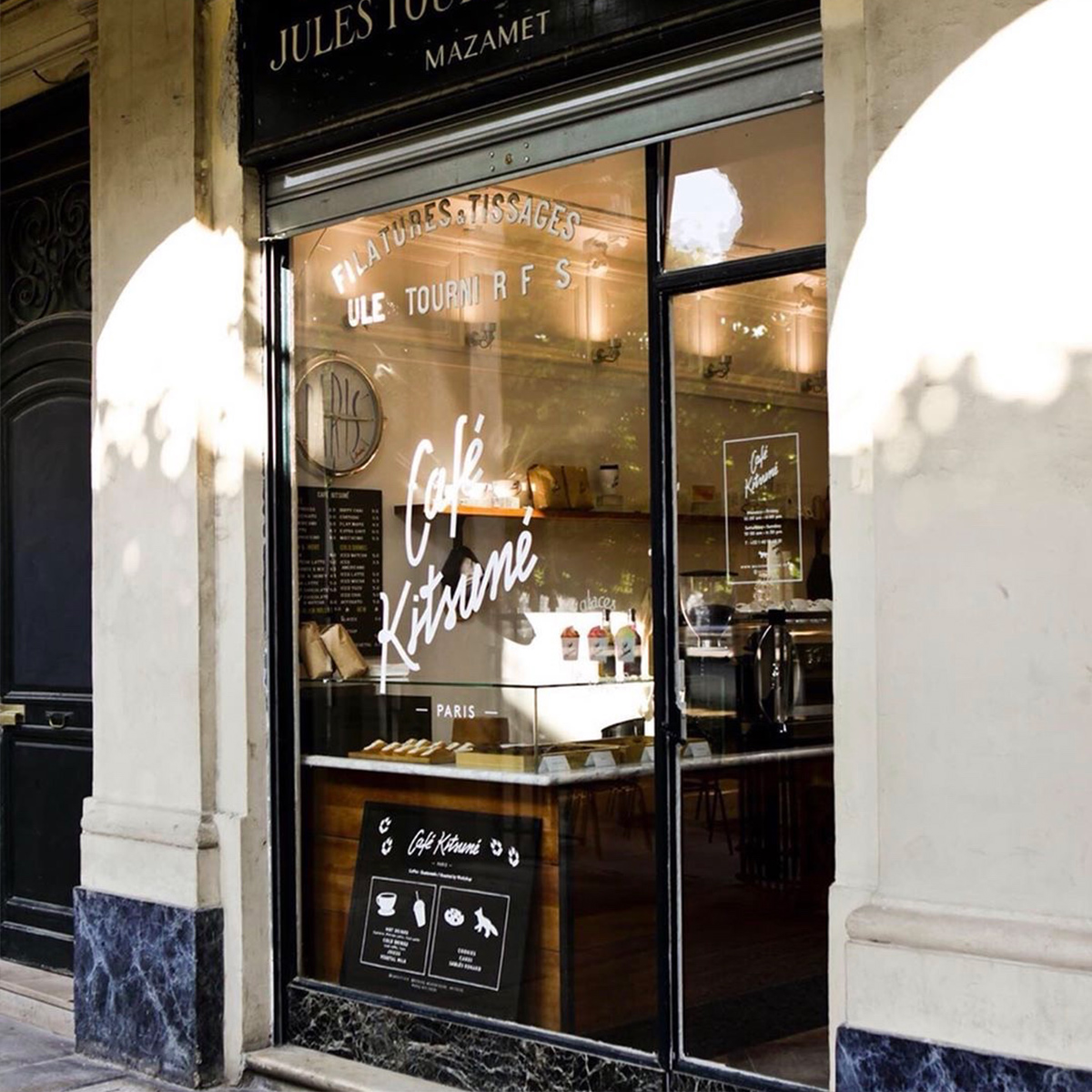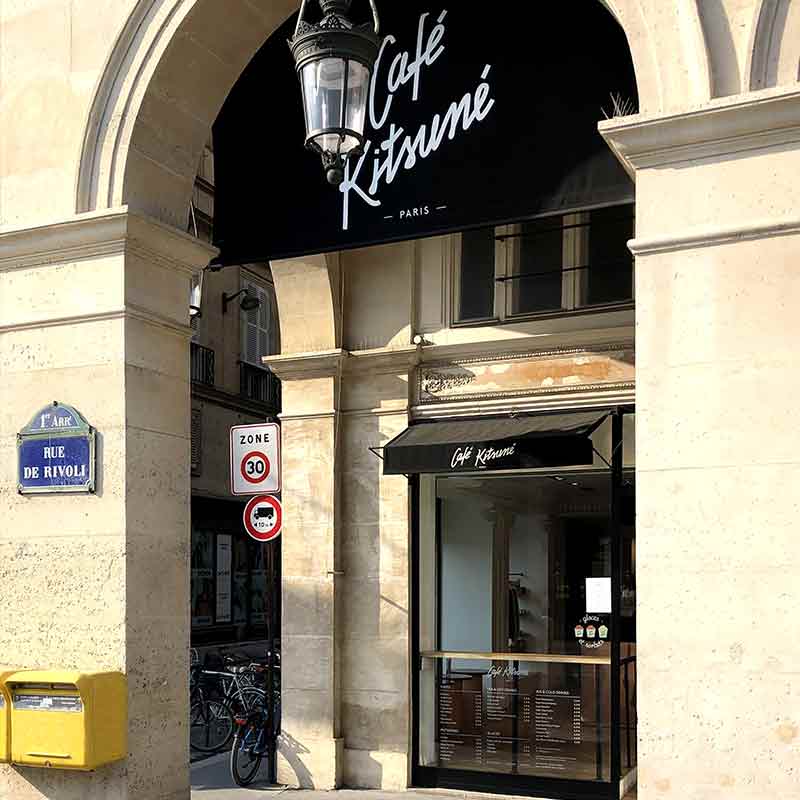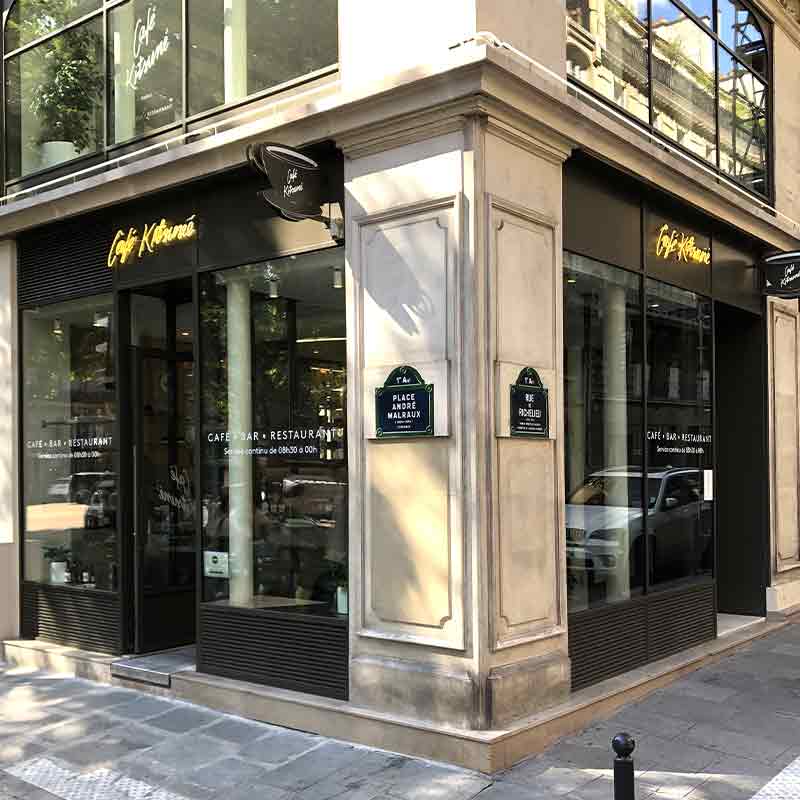 CAFÉ KITSUNÉ JAPAN
Café Kitsuné – Okayama
CAFÉ & ROASTERY
1-6-6-2 Izushi-cho, Kita-ku Okayama
Contact :
086-201-2534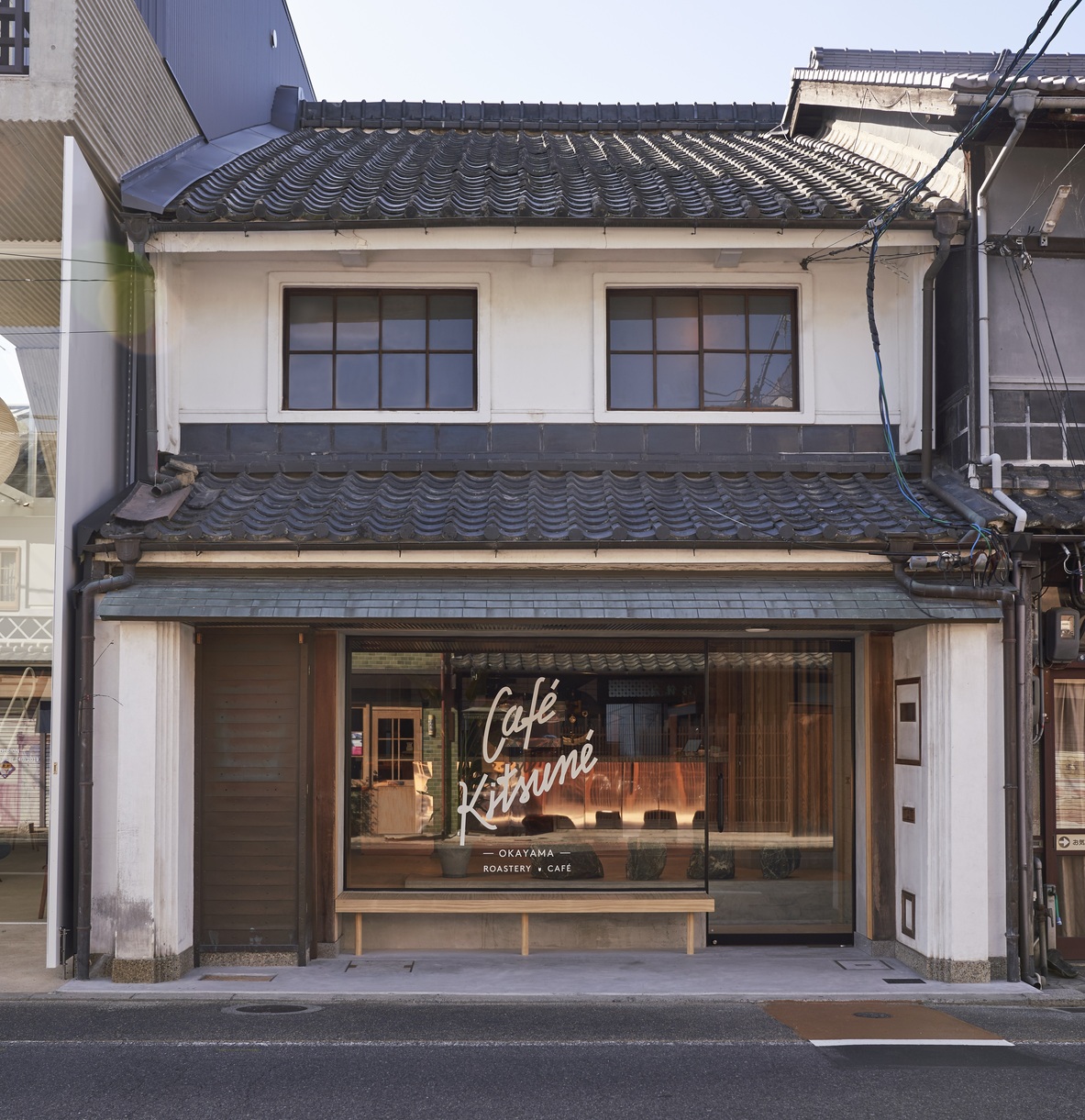 CAFÉ KITSUNÉ JAPAN
Café Kitsuné – Aoyama
CAFÉ & BAR
3-15-9 Minami Aoyama,
Minato-ku Tokyo
Contact :
03-5786-4842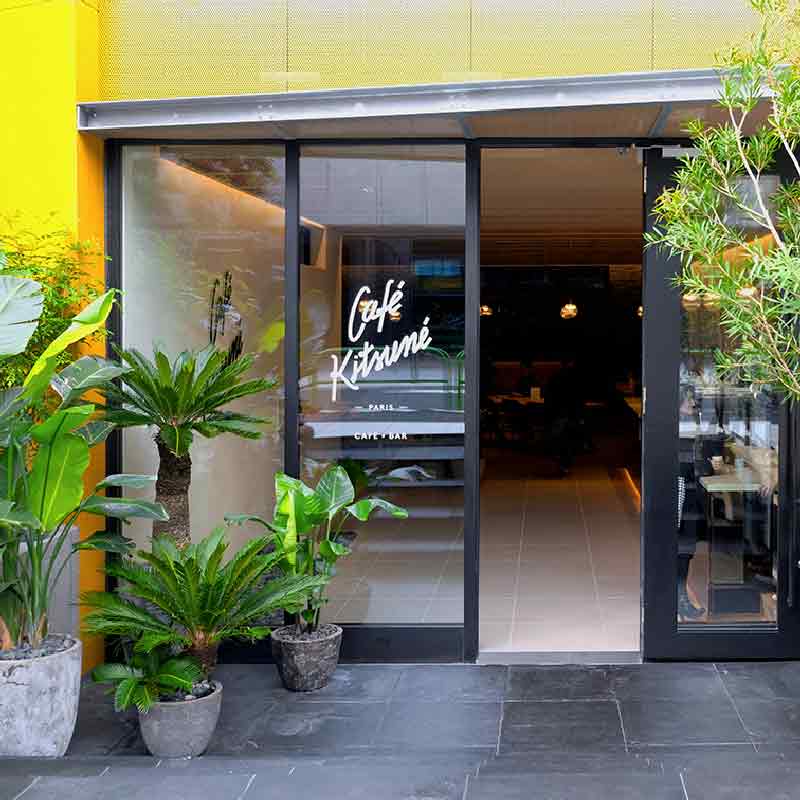 CAFÉ KITSUNÉ JAPAN
Café Kitsuné –  Shibuya
CAFÉ & BAR
MIYASHITA PARK North 2F, 6-20 Jingumae,
Shibuya-ku Tokyo
Contact :
CAFÉ KITSUNÉ JAPAN
Café Kitsuné –  ShinPuhKan Kyoto
CAFÉ & BAR
Shinpufukan 1F, 586-2 Baanomachi,
Karasuma-dori Anekoji, Nakagyo-ku, Kyoto
Contact :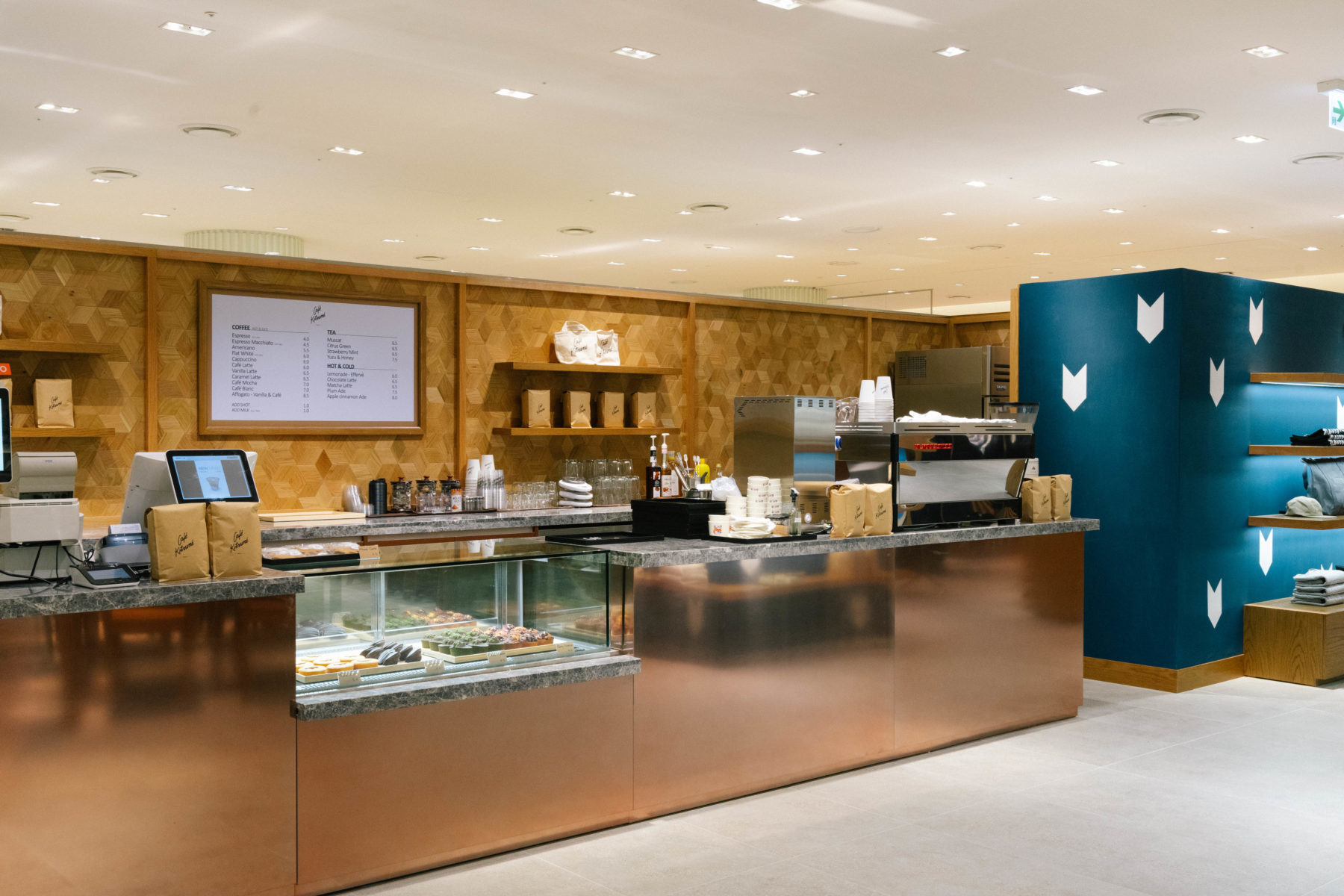 CAFÉ KITSUNÉ KOREA
Café Kitsuné – Séoul
CAFÉ
13, garosu gil, gang nam, Seoul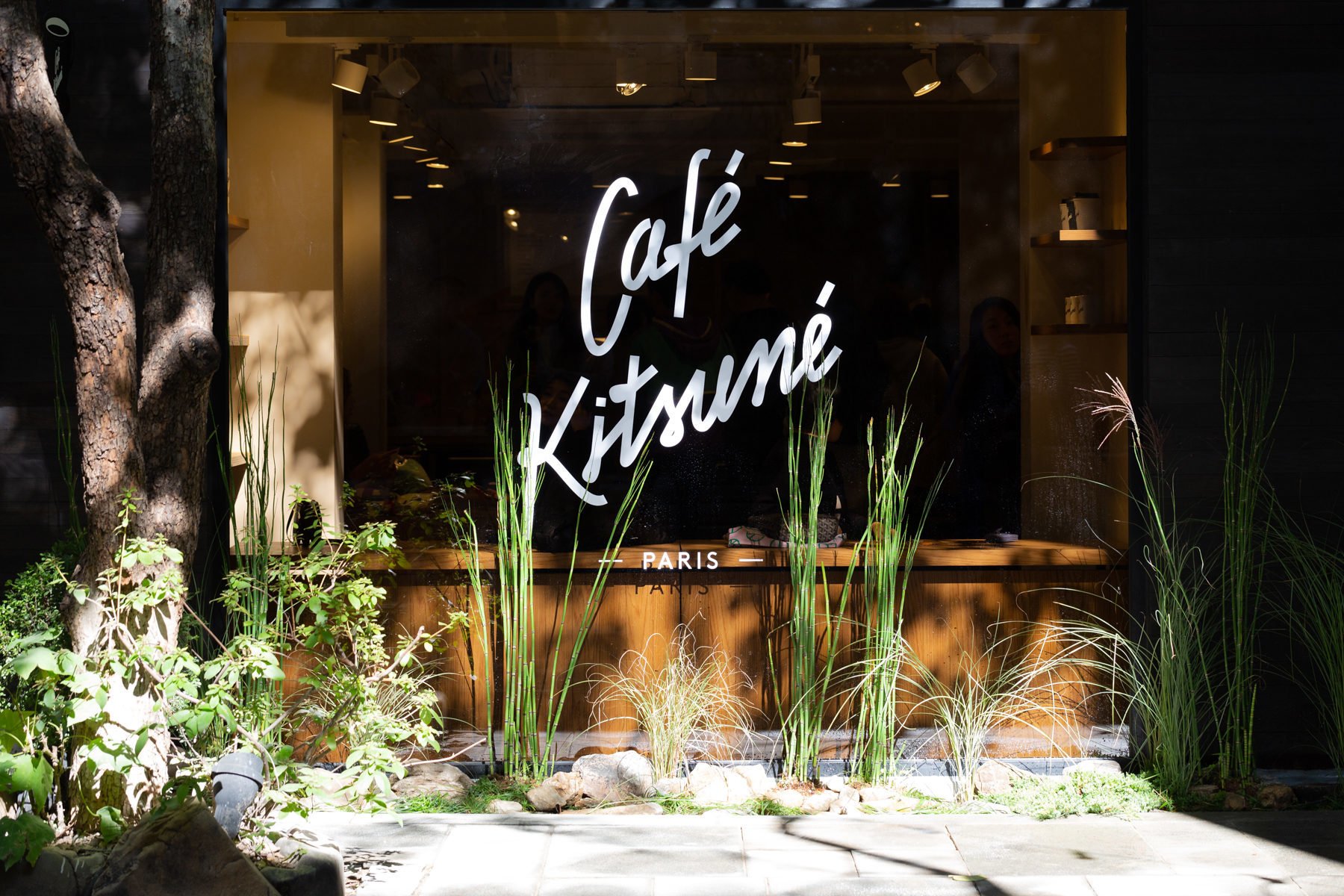 CAFÉ KITSUNÉ KOREA
Café Kitsuné – Pangyo
CAFÉ
3F Hyundai Department store, 20 Pangyoyeok-ro 146beon-gil Bundang-gu, Seongnam-si Gyeonggi-do, Corée du Sud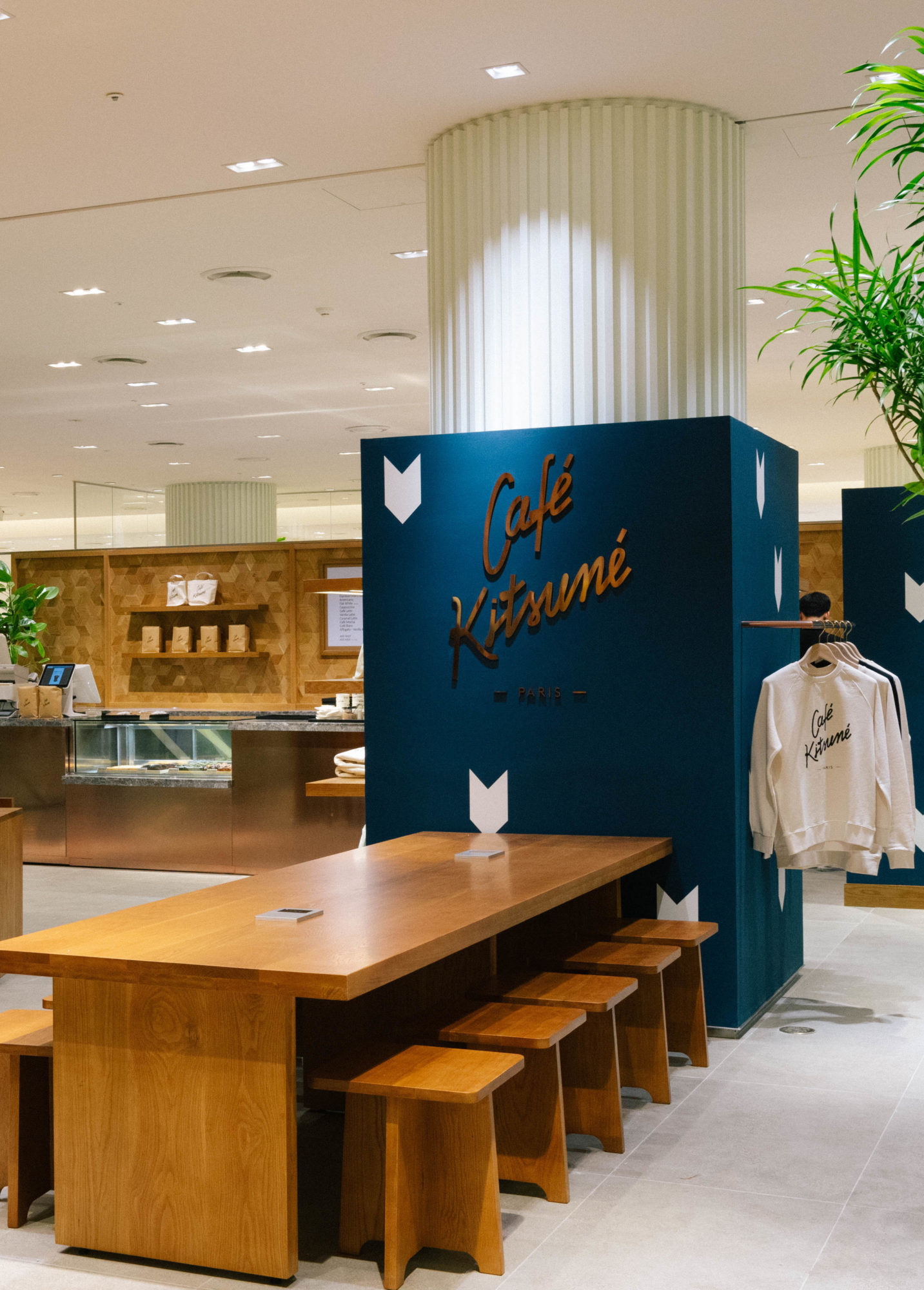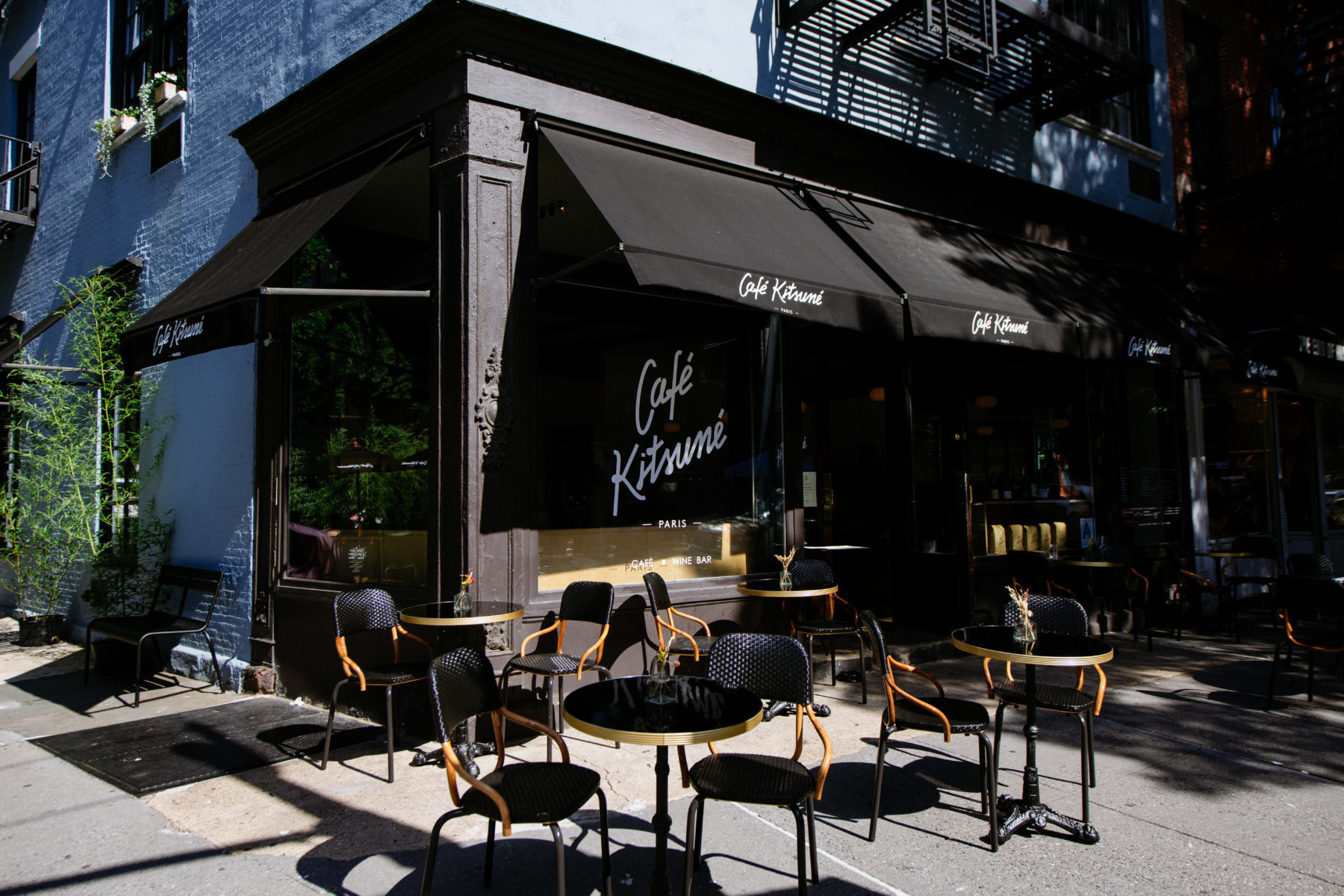 CAFÉ KITSUNÉ CHINA
Café Kitsuné – Shanghai
CAFÉ & RESTAURANT
Unit 104-105/204, Bldg 5, Lane 123, XingYe Road, Huang Pu District Shanghai, China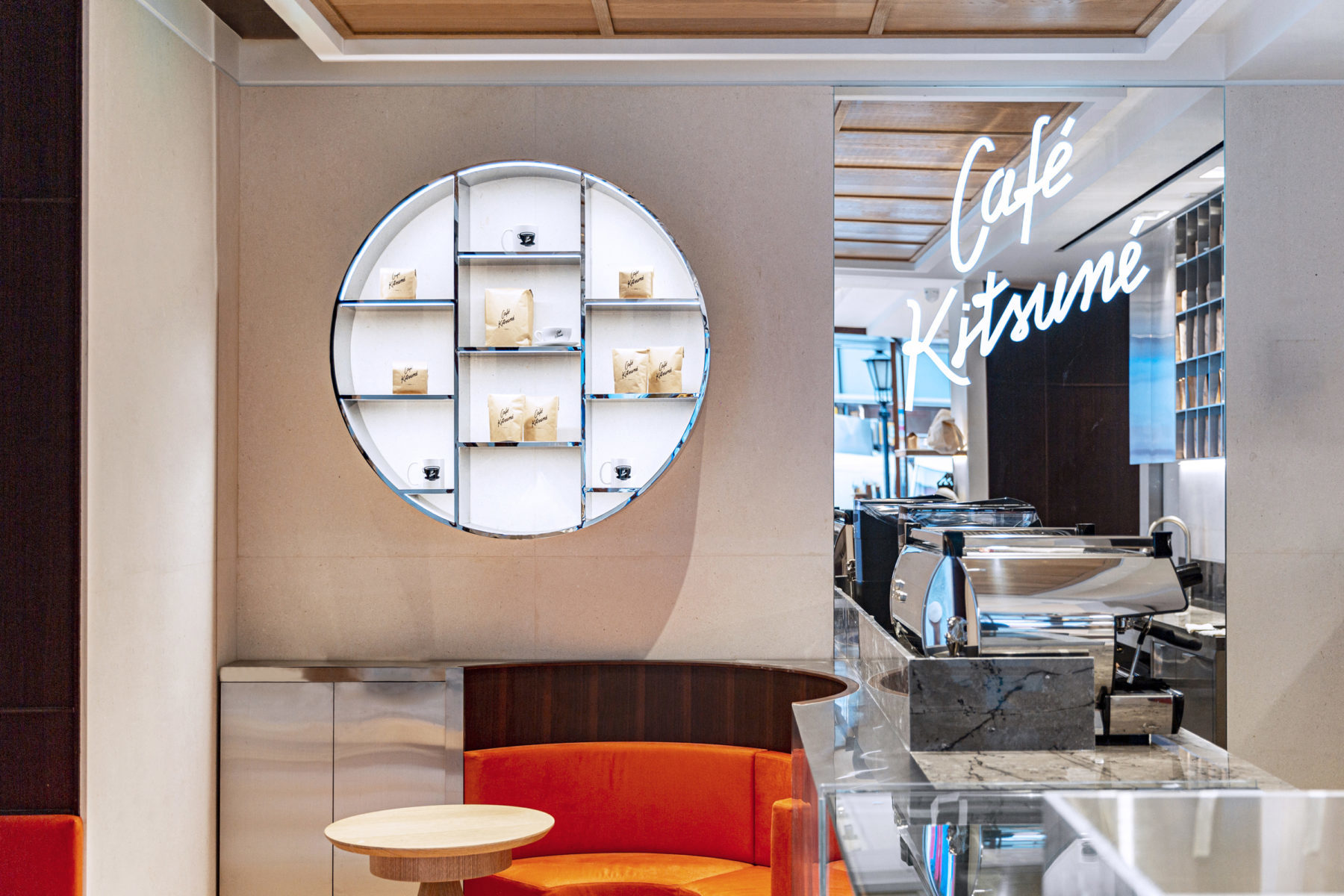 Café Kitsuné – Beijing, Taikoo-Li Sanlitun
CAFÉ & BOUTIQUE
N4-17a&28, North Taikoo-Li, Sanlitun, Beijing, China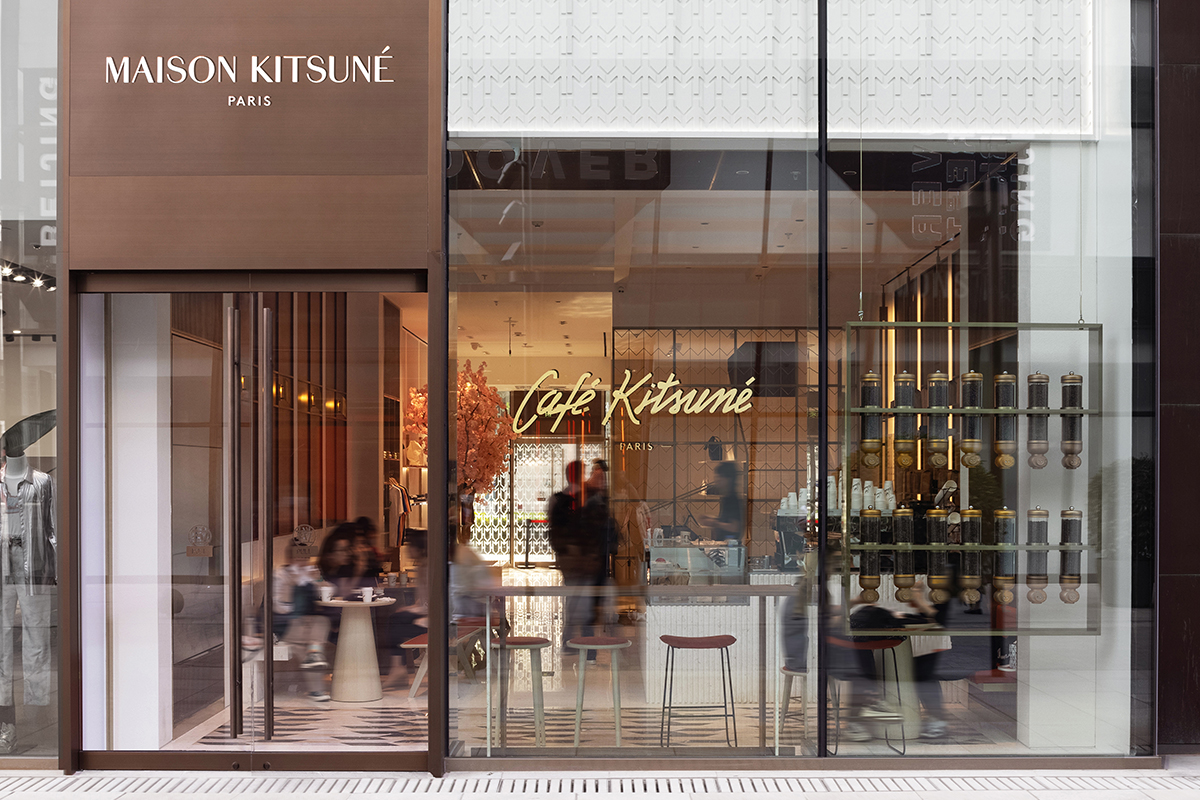 CAFÉ KITSUNÉ THAILAND
Café Kitsuné – Bangkok
CAFÉ
The Emquartier, G Floor, 10110 Bangkok, Thailand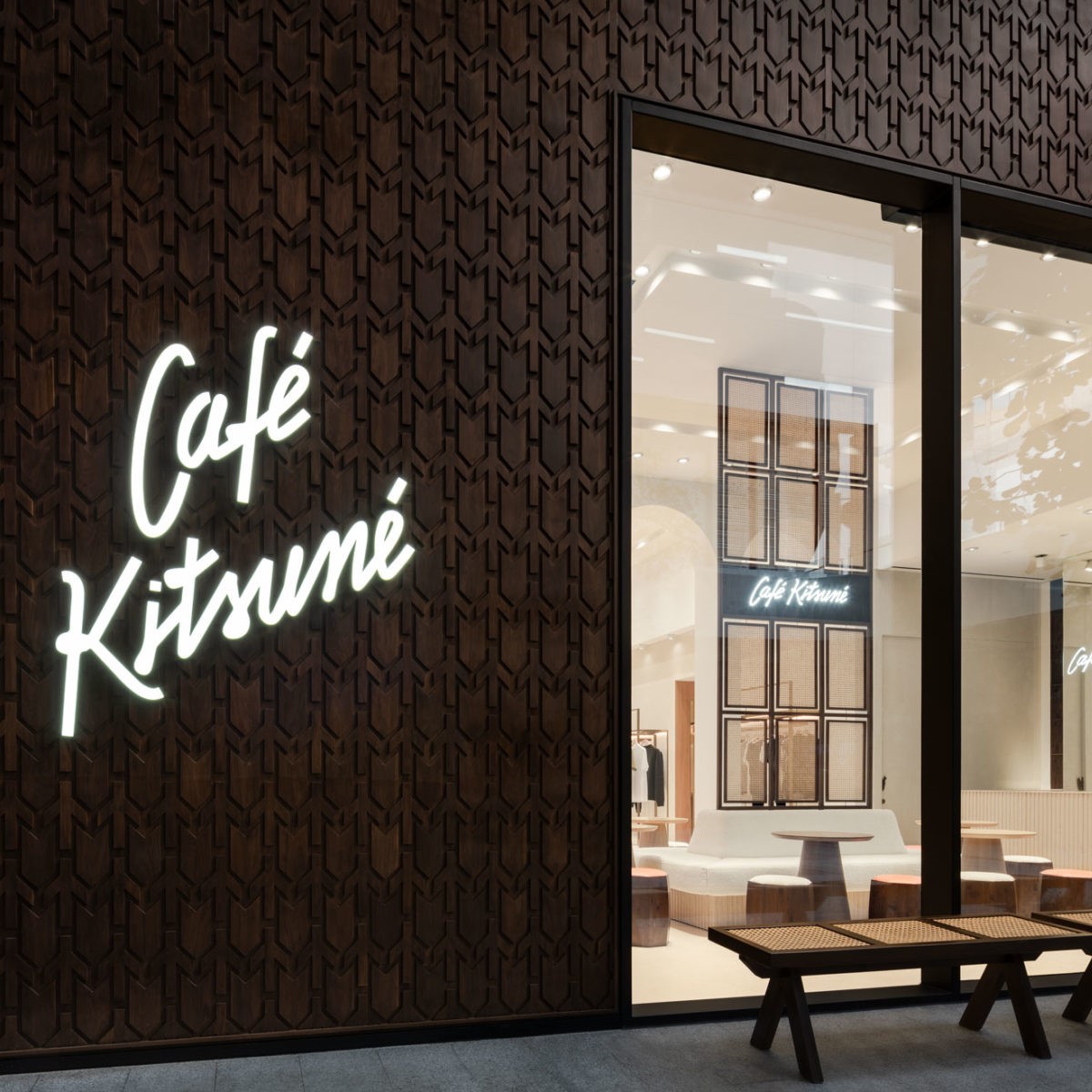 CAFÉ KITSUNÉ INDONESIA
Café Kitsuné – Jakarta
CAFÉ & BAR & RESTAURANT
Ashta at District 8 GF 31 & 31A SCBD Lot 28
Jl Jenderal Sudirman Kav. 52-53
12190 Jakarta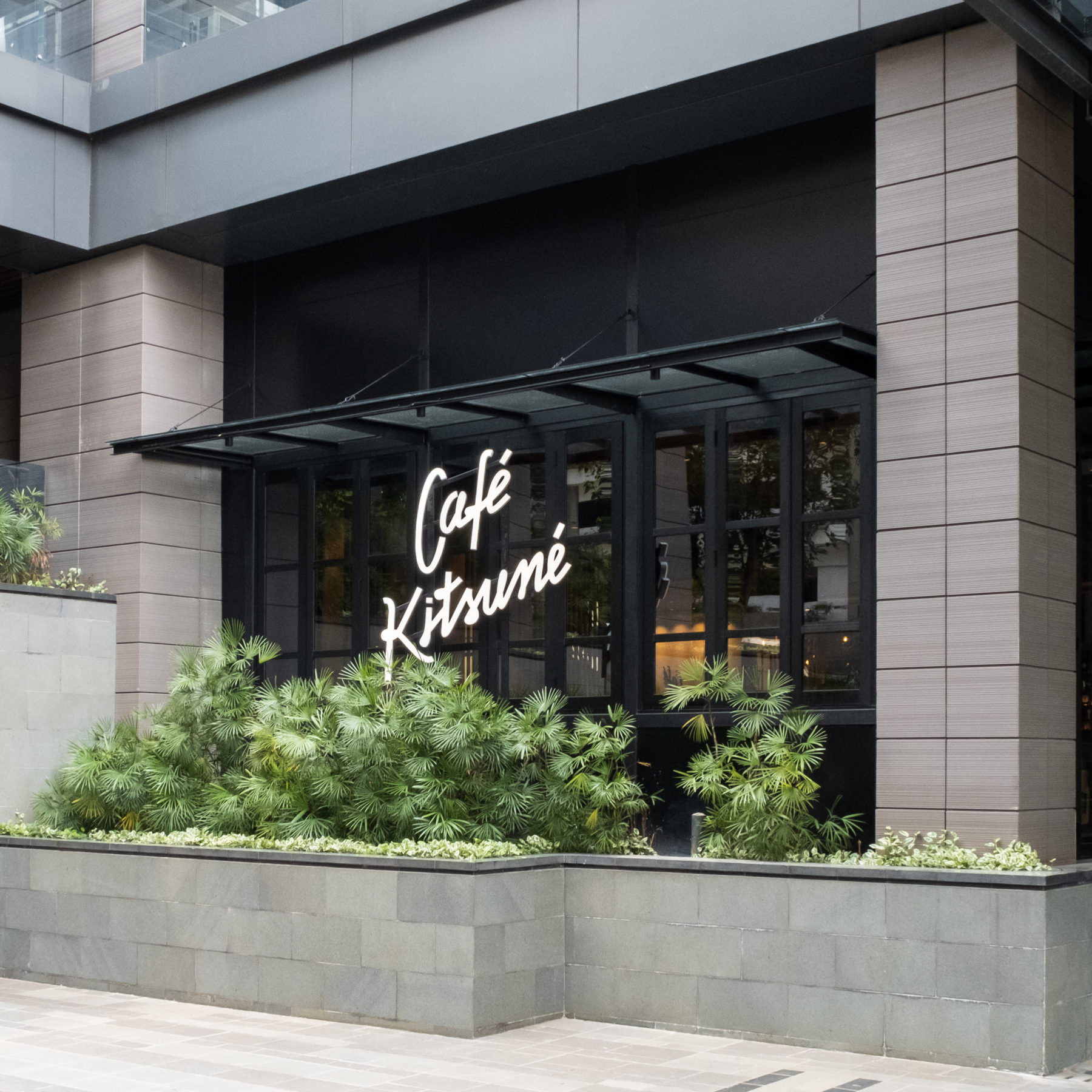 CAFÉ KITSUNÉ UNITED KINGDOM
Café Kitsuné – London,  Pantechnicon
CAFÉ & BAR & RESTAURANT
Ground Floor, 19 Motcomb St, Belgravia, London SW1X 8LB, Royaume-Uni