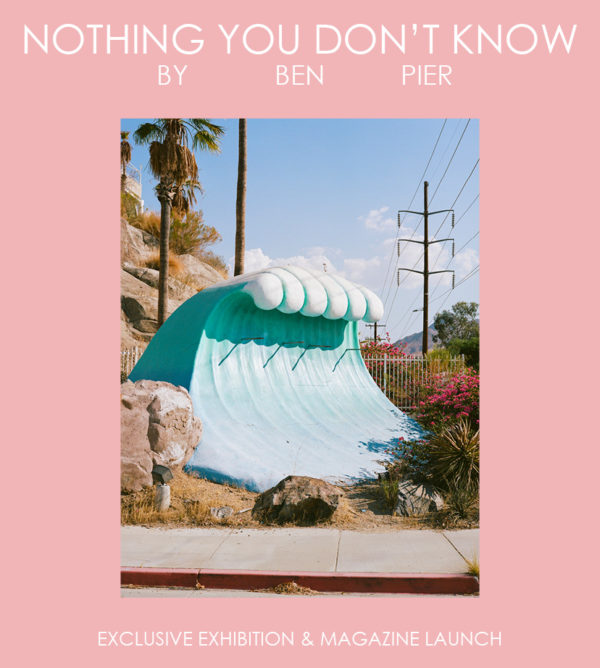 Maison Kitsuné is pleased to welcome the exclusive exhibition & magazine launch of Nothing You Don't Know by American photographer Ben Pier.
In Nothing You Don't Know, American photographer Ben Pier pieces together a collection of his personal documentary work into a sprawling 68 page zine. The zine and the pages within work something like a waking surrealist dream as the viewer bears witness to the photographer's momentary glances of one hyperreal scene after another.
Ben shoots in a blend of documentary and narrative style that blurs the line between both. Wave after wave of vaguely connected images sit together from a vivid mix of contemporary tableaus. The work, presented in book form, reads like a short story. One that happens in a flash and goes completely unquestioned until the moment you're done turning the pages.
Discover Nothing You Don't Know at Maison Kitsuné New York ARCHIVES & Gallery from April 15th  to May 16th 2021.
Left: BEWARE (2018)
Right: BANANA (2018)
11″ x 14″
Signed by the artist
Edition of 5
Digital C-Print
White wooden frame
Unframed: $225
Framed: $350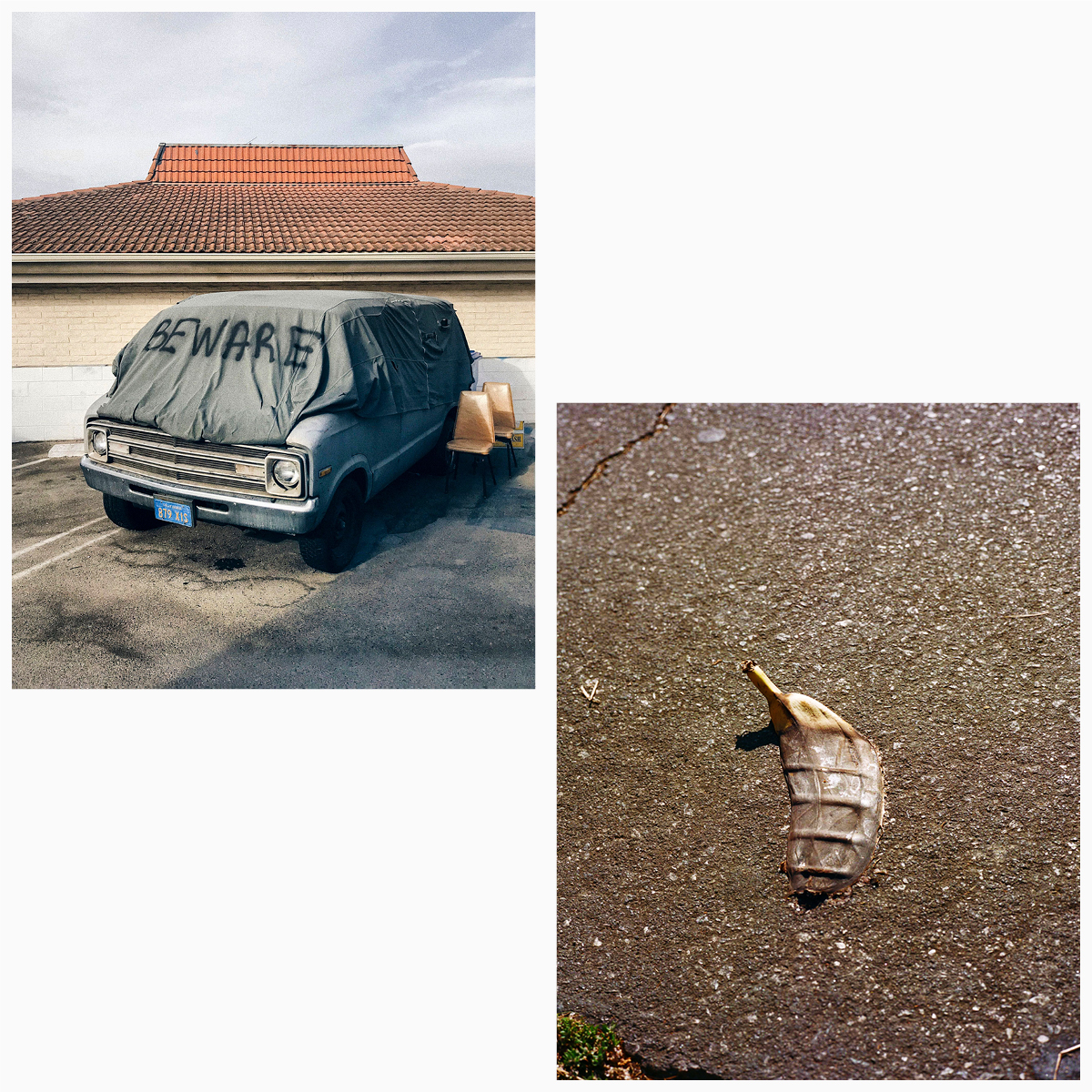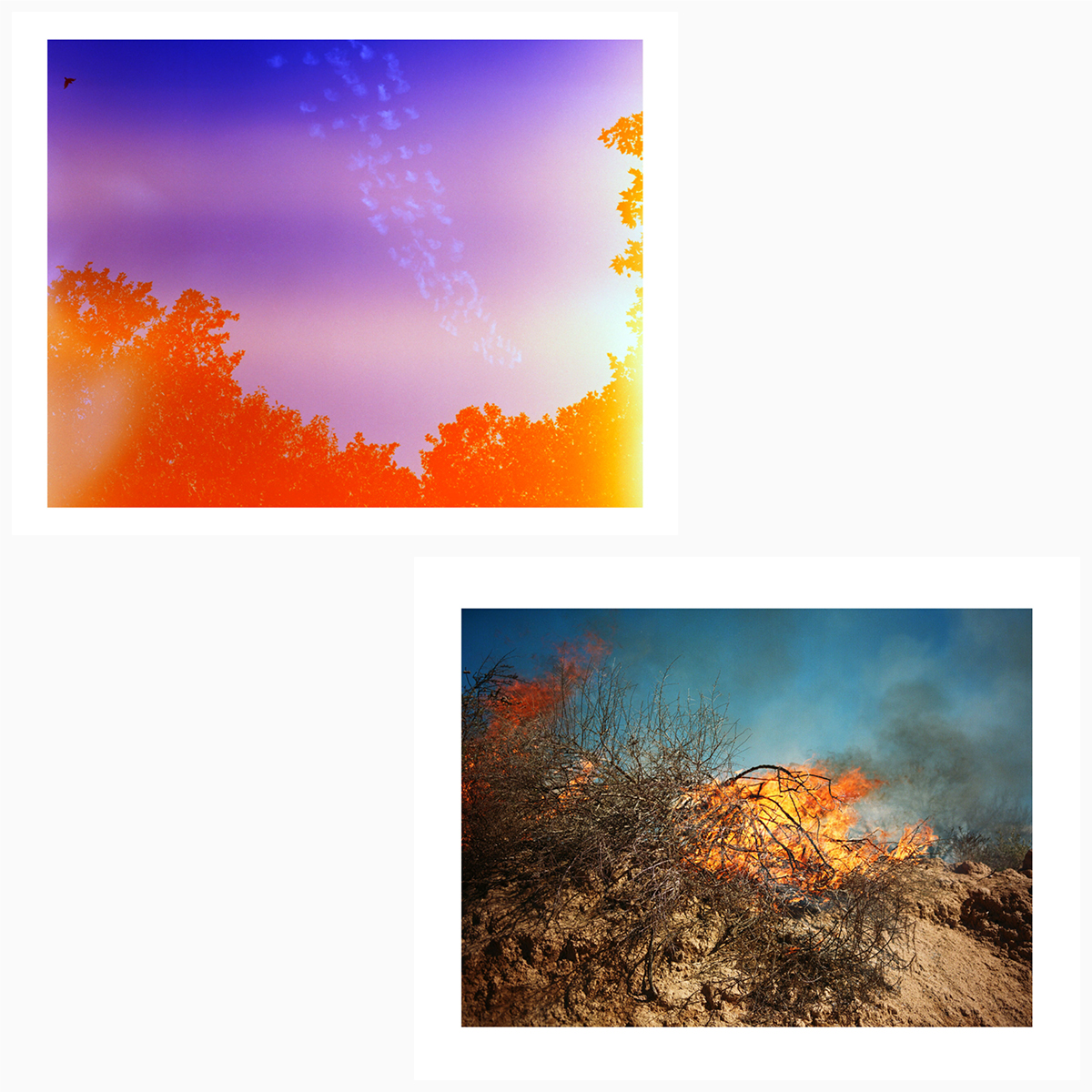 Left: BROOKLYN (2012)
Right: BRUSH FIRE (2020)
11″ x 14″
Signed by the artist
Edition of 5
Digital C-Print
White wooden frame
Unframed: $225
Framed: $350
Left: MIA (2018)
Right: CAR WASH (2020)
11″ x 14″
Signed by the artist
Edition of 5
Digital C-Print
White wooden frame
Unframed: $225
Framed: $350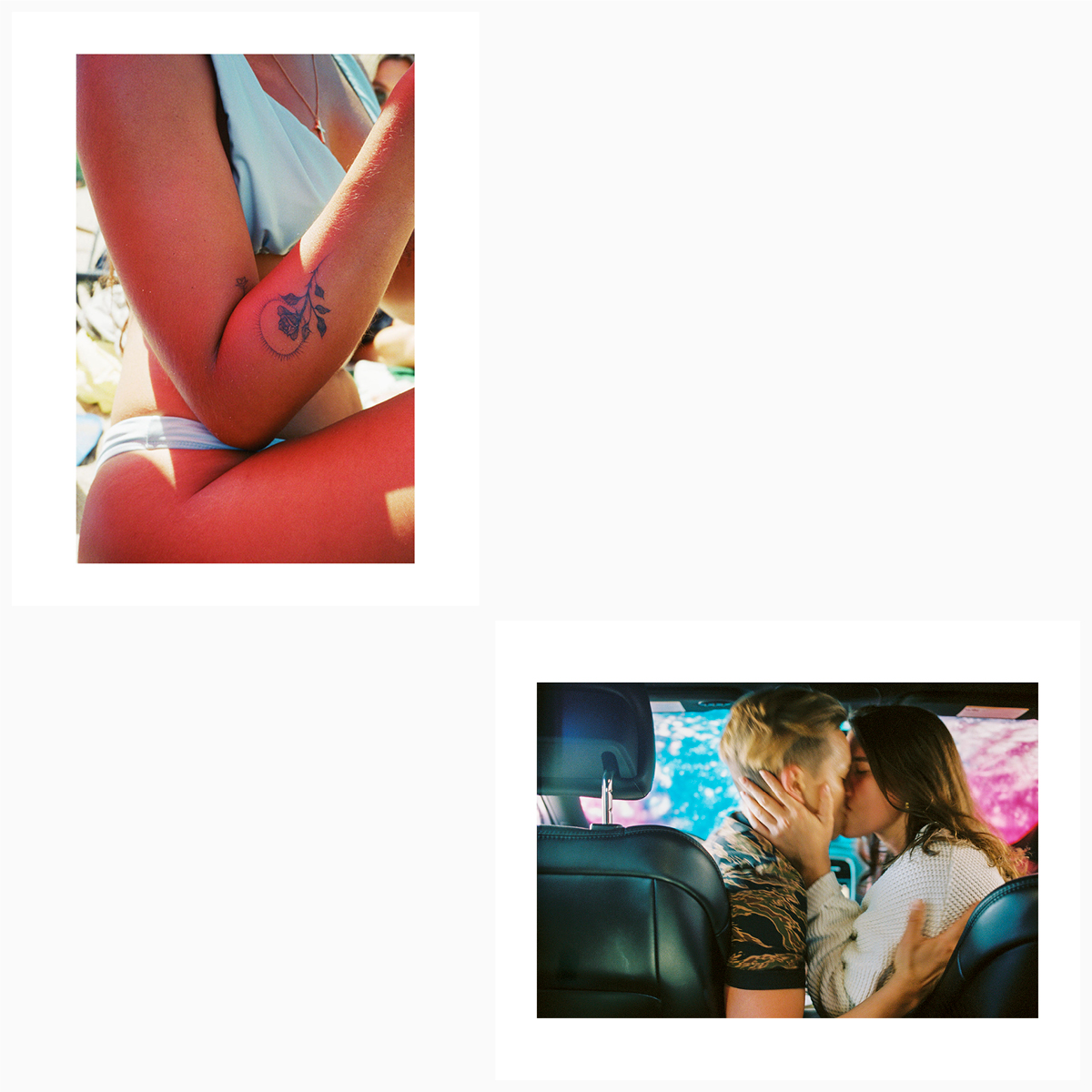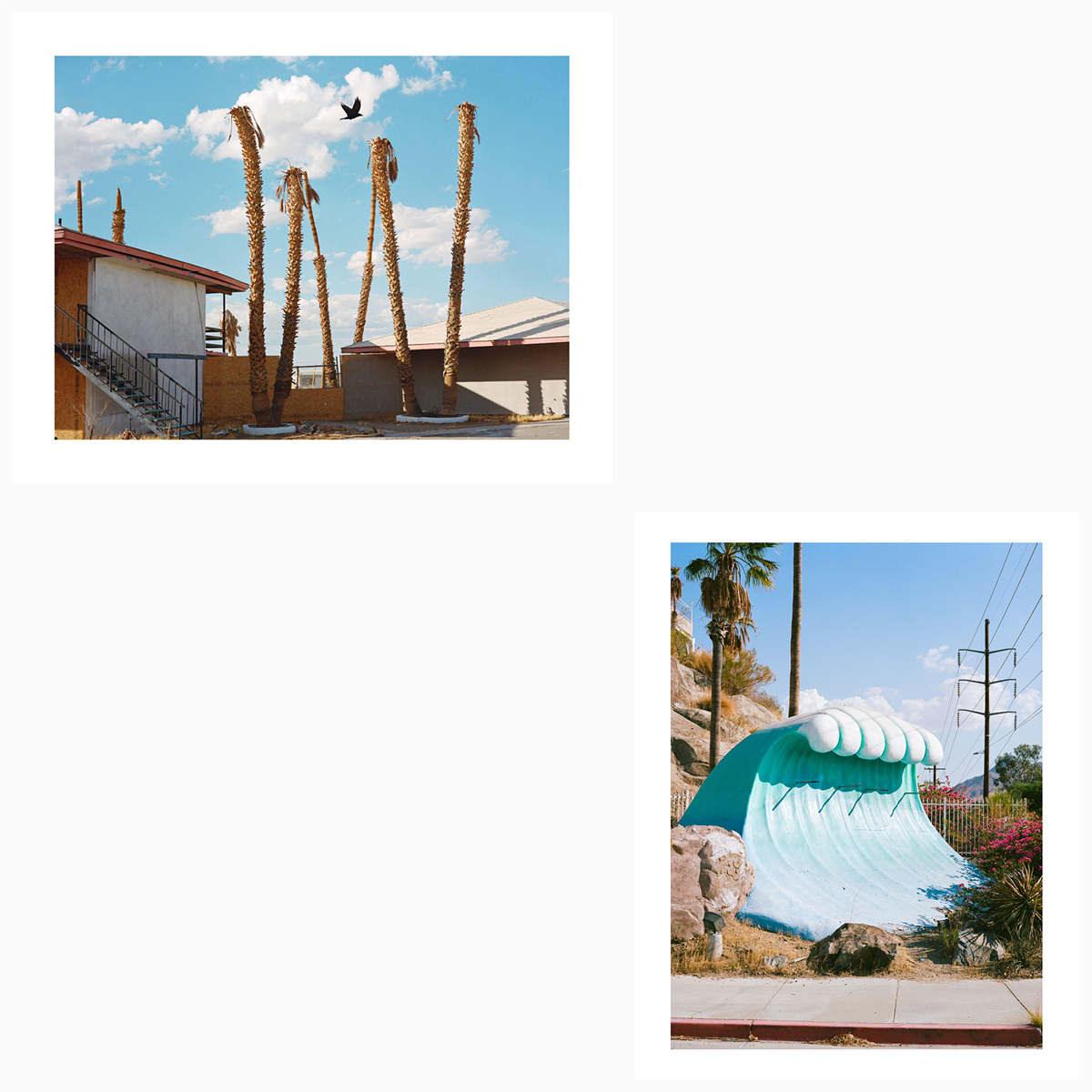 Left: CROW (2019)
Right: FAKE WAKE (2020)
11″ x 14″
Signed by the artist
Edition of 5
Digital C-Print
White wooden frame
Unframed: $225
Framed: $350
Left: HALLOWEEN (2020)
Right: IN N OUT (2017)
11″ x 14″
Signed by the artist
Edition of 5
Digital C-Print
White wooden frame
Unframed: $225
Framed: $350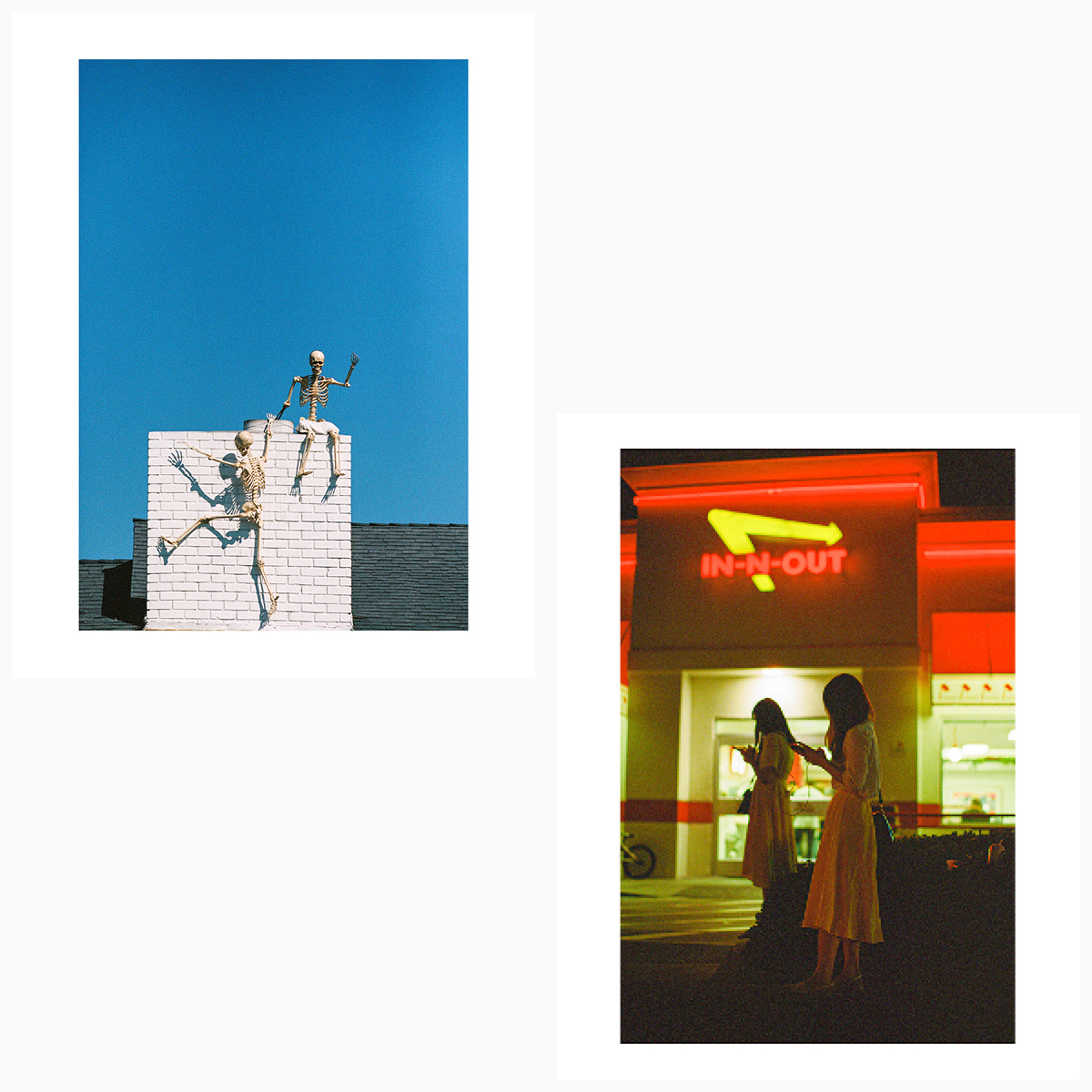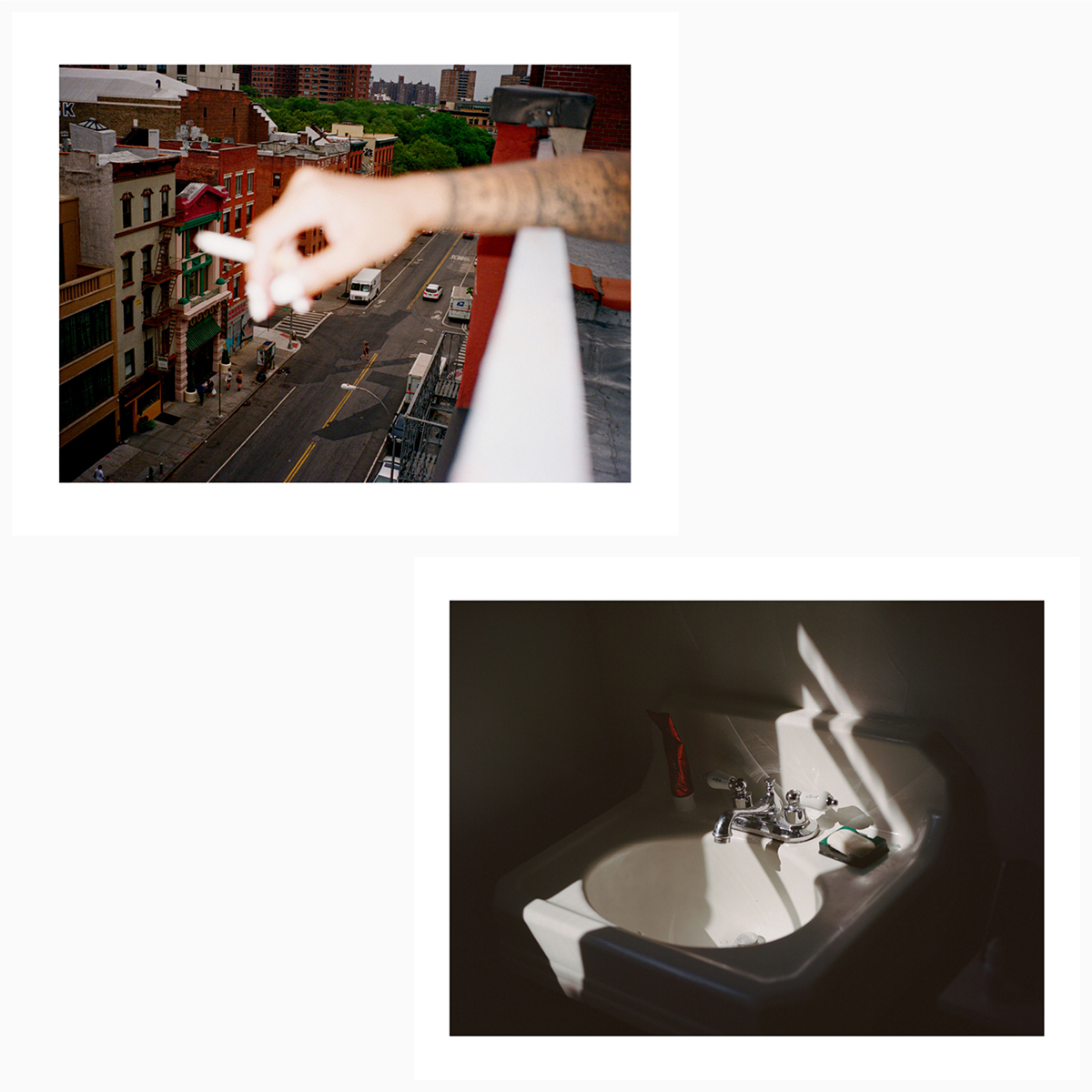 Left: CANAL STREET (2017)
Right: MY SINK (2016)
11″ x 14″
Signed by the artist
Edition of 5
Digital C-Print
White wooden frame
Unframed: $225
Framed: $350
Left: PALM (2020)
Right: SAN CLEMENTE (2020)
11″ x 14″
Signed by the artist
Edition of 5
Digital C-Print
White wooden frame
Unframed: $225
Framed: $350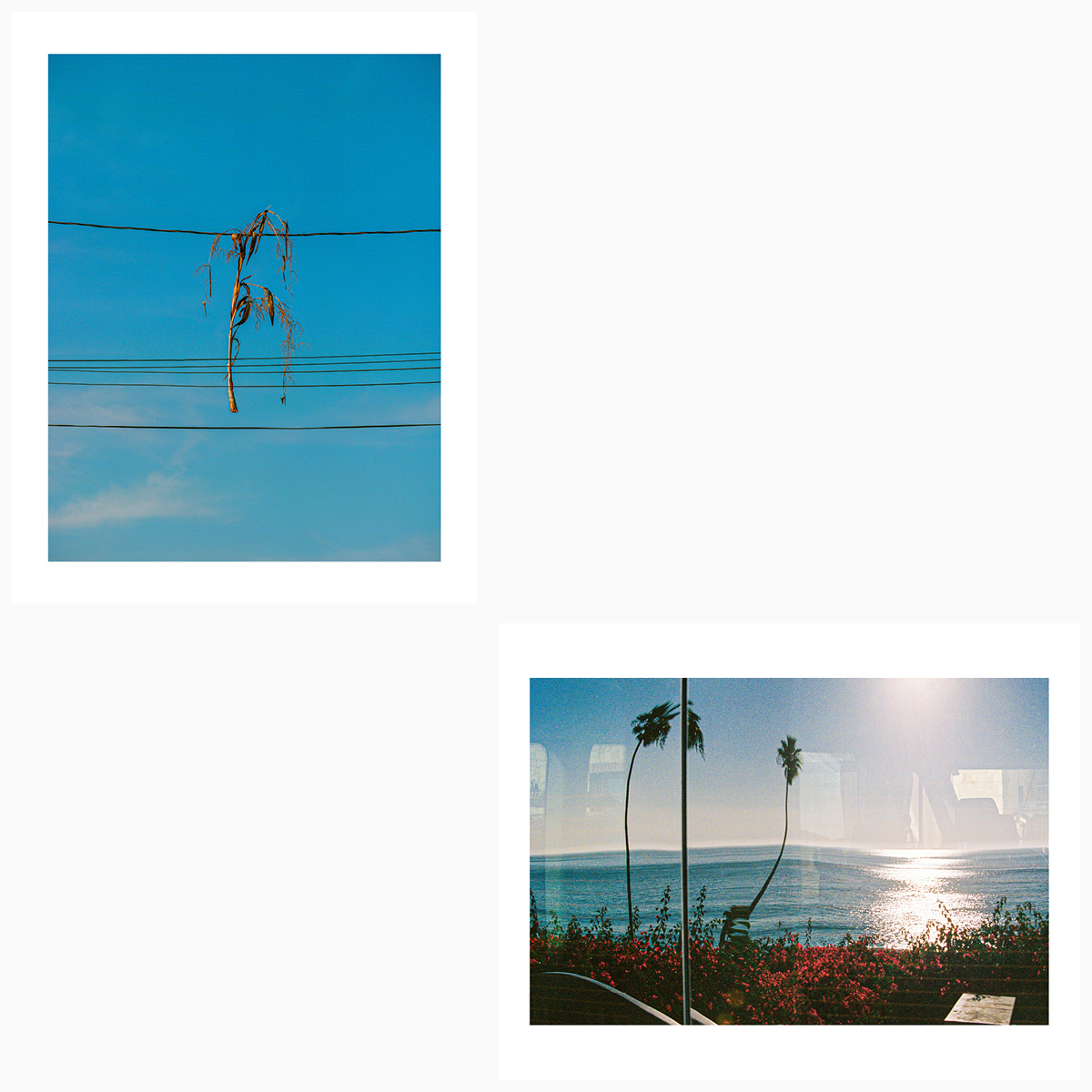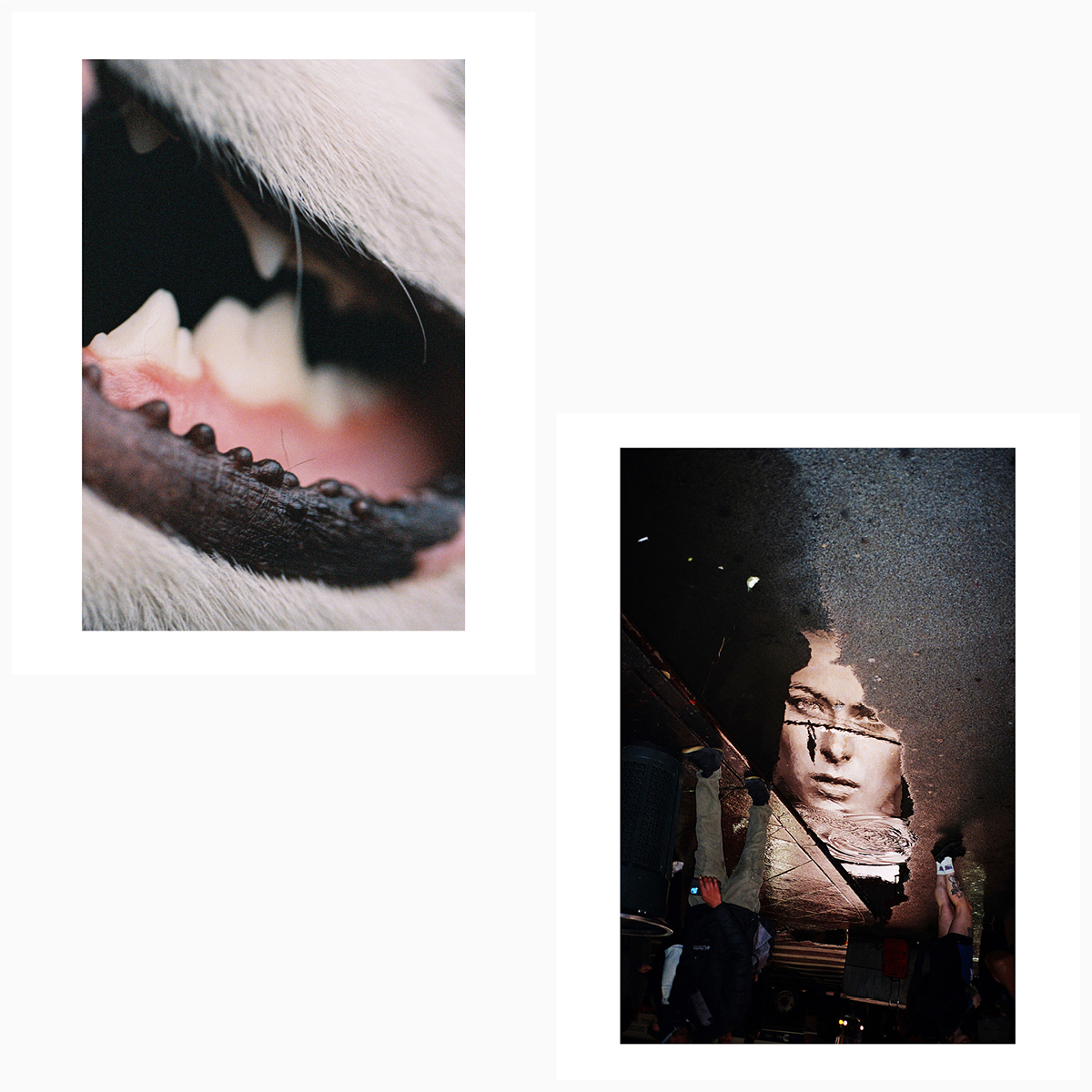 Left: TEETH DREAM (2021)
Right: TIMES SQUARE (2020)
11″ x 14″
Signed by the artist
Edition of 5
Digital C-Print
White wooden frame
Unframed: $225
Framed: $350
Left: WILD FLOWERS (2016)
Right: WILD FLOWERS (2020)
11″ x 14″
Signed by the artist
Edition of 5
Digital C-Print
White wooden frame
Unframed: $225
Framed: $350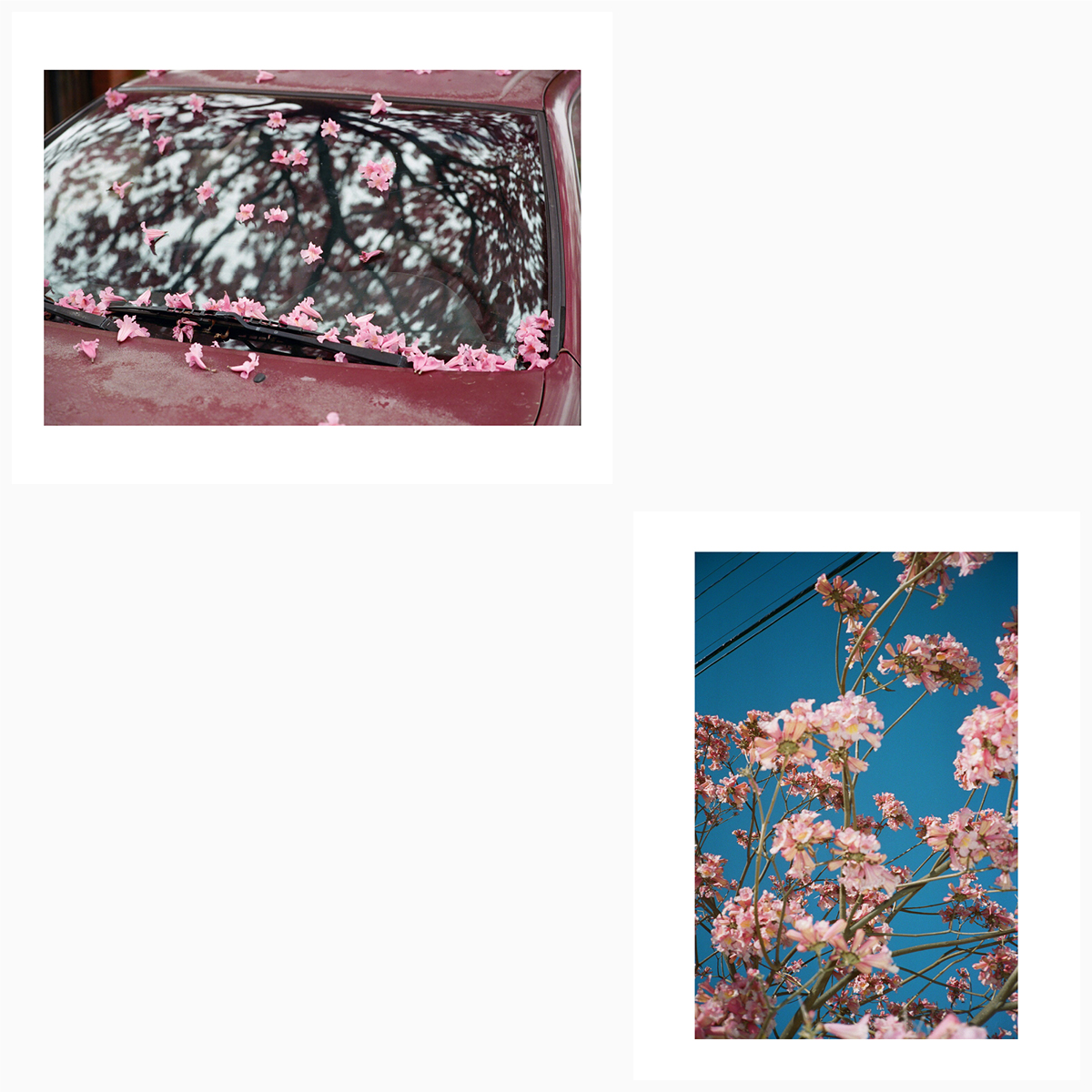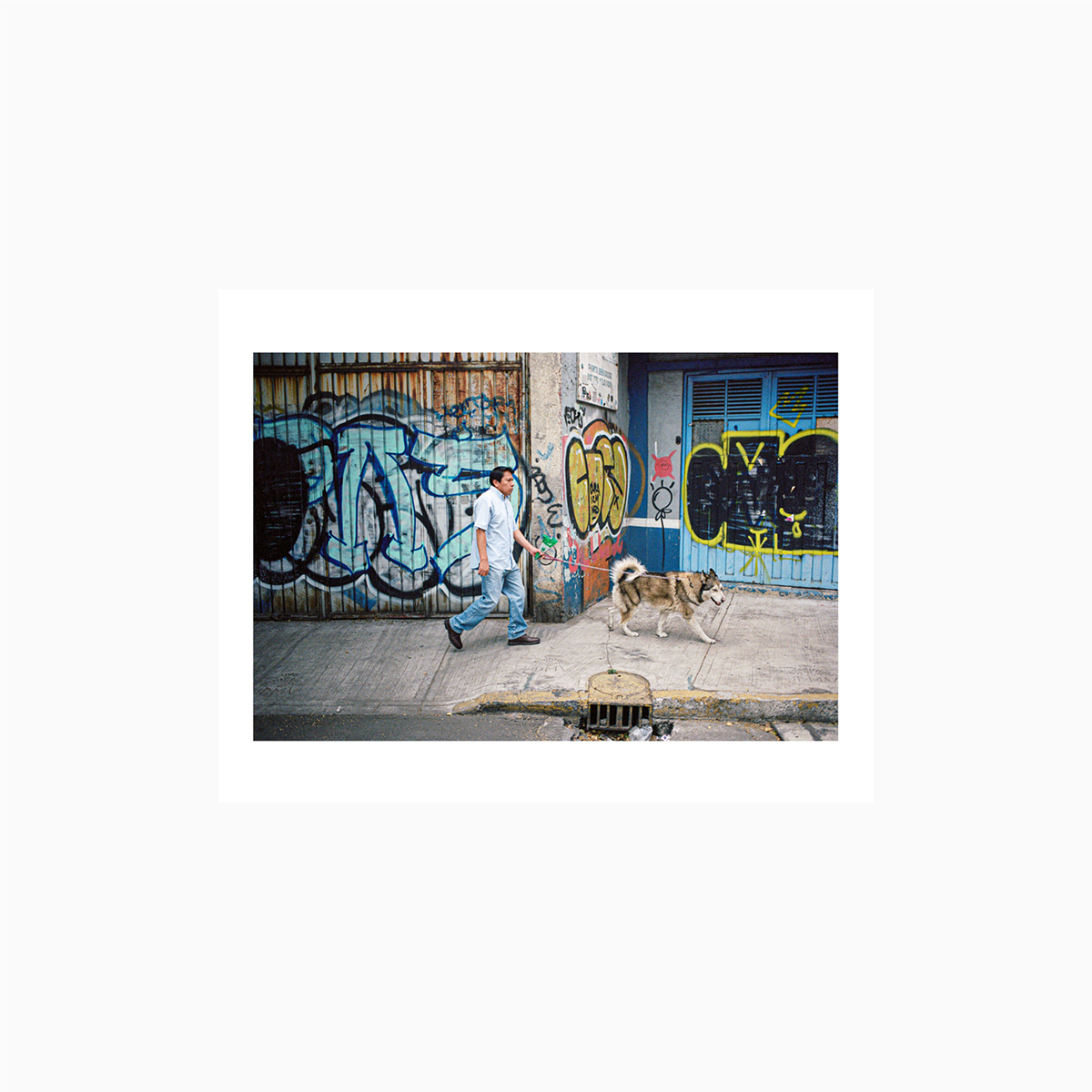 MEXICO CITY (2020)
11″ x 14″
Signed by the artist
Edition of 5
Digital C-Print
White wooden frame
Unframed: $225
Framed: $350
Left: SWIMMING POOL
Right: HOTEL SHOWER
72″ x 49.5″
Signed by the artist
Edition of 5
Digital C-Print
White wooden frame
Unframed: $700
Framed: $1,500
*Maison Kitsuné Silver Lake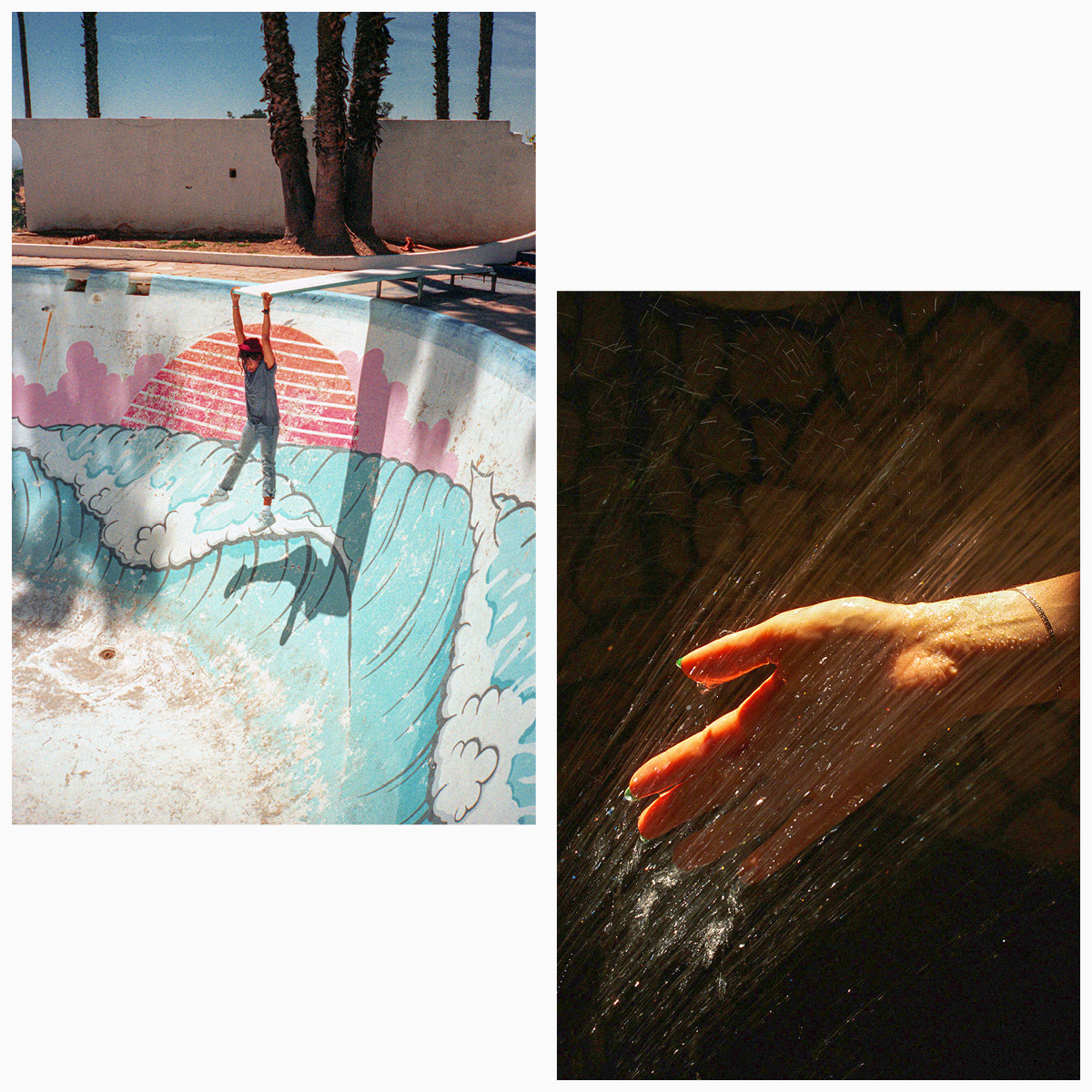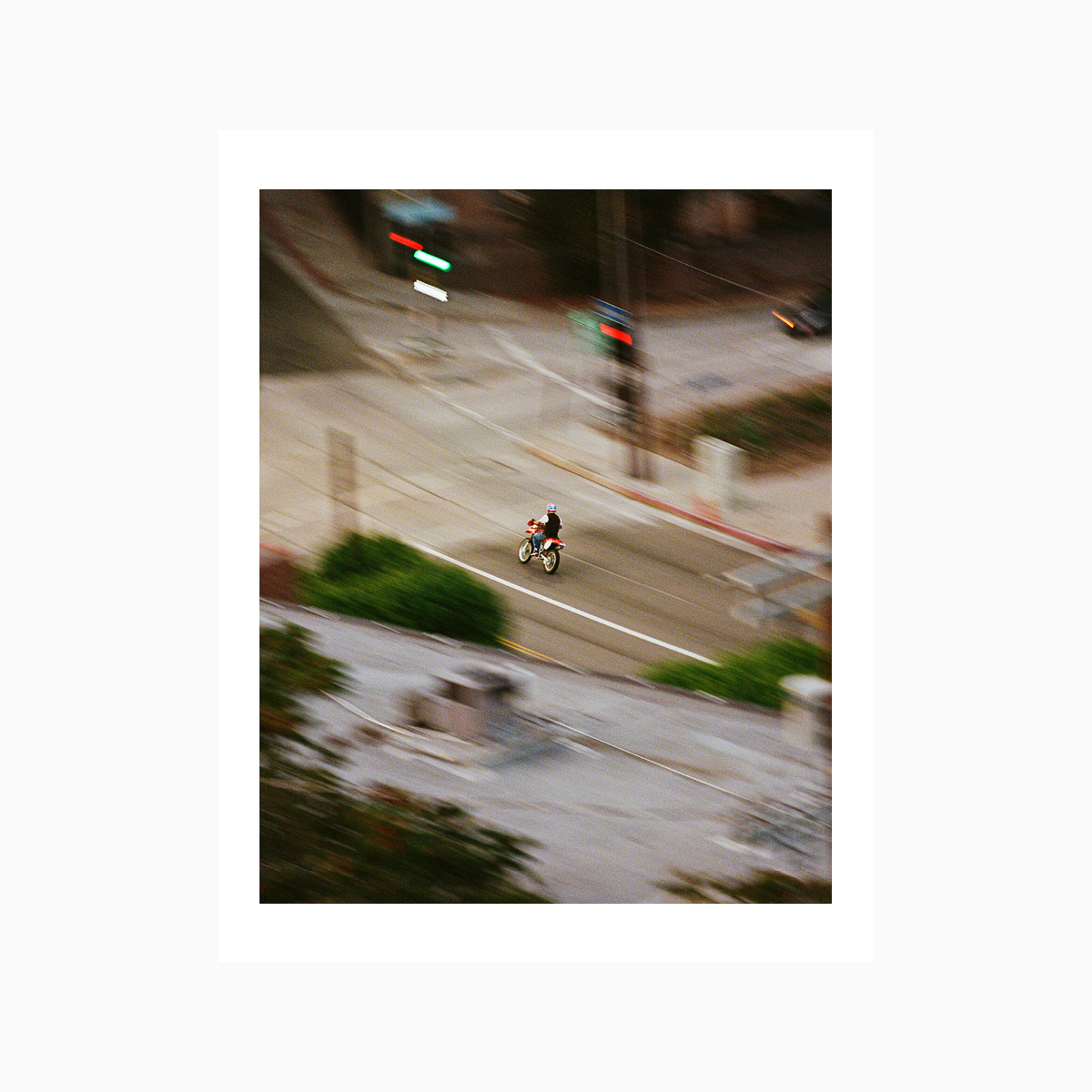 JACOB
11″ x 24″
Unframed: $225
Framed: $350
36″ x 24″
Unframed: $700
Framed: $1,500
Signed by the artist
Edition of 5
Digital C-Print
White wooden frame
NOTHING YOU DON'T KNOW
Maison Kitsuné exclusive
Limited in 100 editions
Signed and numbered by the artist
9.3″ x 12.8″
68 pages
Price: $40