CAFÉ KITSUNÉ LOUVRE
PATISSERIE CHEFS IN RESIDENCE
For the reopening, on January 7th 2022, of its upstairs space (67 seats in addition to the 10 on the ground floor), Café Kitsuné Louvre is launching a new concept dedicated to everyone who loves fine patisseries, in collaboration with promising young talents and recognised names. Each month, new creations by a guest patisserie chef in residence will enrich the menu of Café Kitsuné.
The creations from chefs will follow on Café Kitsuné's Louvre menu.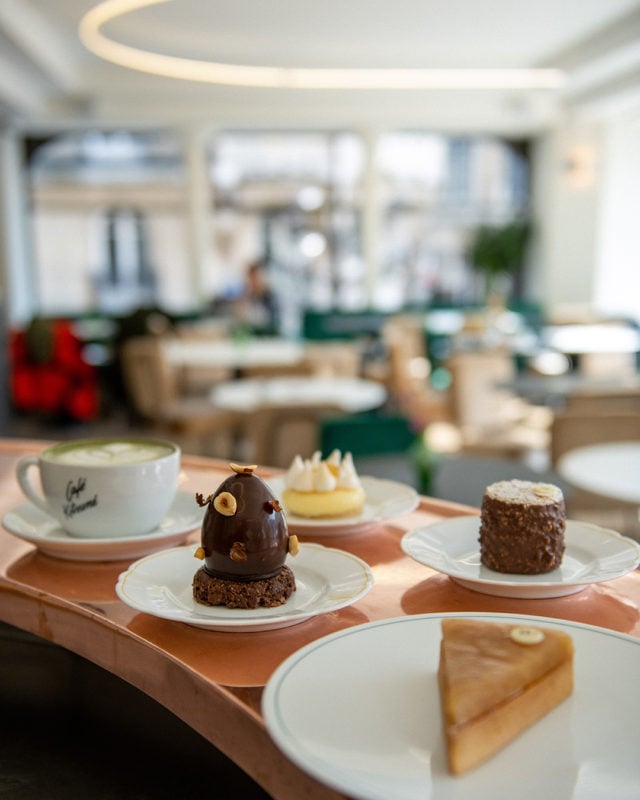 CAFÉ KITSUNÉ LOUVRE
AUTEUR PATISSERIES
We couldn't be happier to welcome our new guest patisserie chef, Hugues Pouget
Founder of Hugo & Victor, @huguespouget pays tribute to the poet with whom he shared a taste for refinement, art and commitment. According to him, "pastry has to be made with high quality sourcing seasonal fruits , no added flavoring or artificial colors".
Join us to discover his creations, full of surprising and elegant flavors, both light and greedy:
His exclusive pastry for #CafeKitsune:
– The 'Easter Egg': a Manjari dark chocolate mousse infused with vanilla and tonka beans, hazelnut praline flowing heart and crunchy cocoa crumble. Dark chocolate and fresh roasted hazelnuts glaze.
His signature pastries:
– The 'Yuzu Cheesecake': a Yuzu shortbread, Pain de Genes biscuit, cream cheese mousse prepared with lemon zest and juice, creamy and candied yuzu, crunchy meringue and candied lemon.
– The 'Praline Succès': a soft dacquoise, hazelnuts, flaked almonds and hazelnut praline mousseline.
– The 'Apple Caramel Tart': a sugared dough, almond cream, caramel with fleur de sel, diced seasonal apples and Madagascar vanilla chantilly.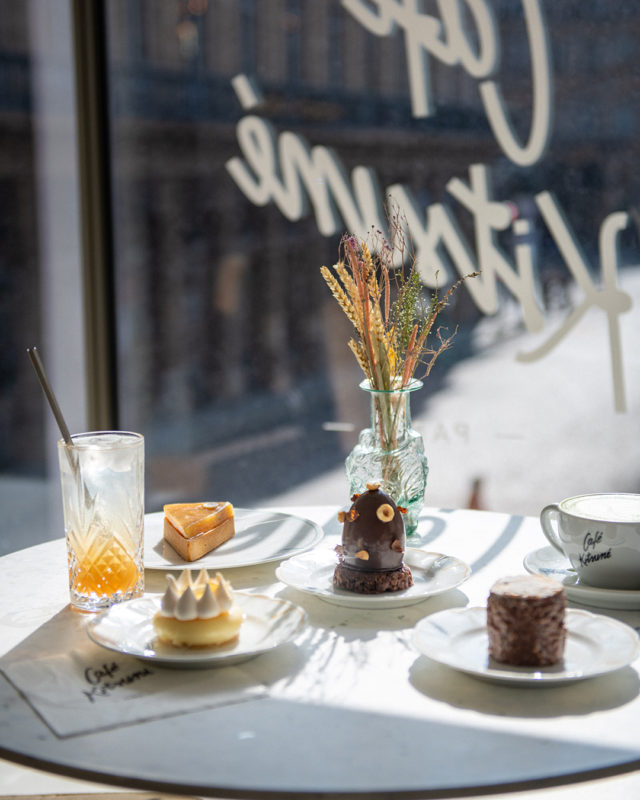 DESSERT BAR
This special event menu is in addition to the delicacies available at all the Café Kitsuné: lemon cake, fruit financier, brownie, cookies, for the on-the-go cake menu. The Café Kitsuné Louvre selection of desserts includes the Pol Sésame with black sesame nougatine, lemon mousse and cream, miso caramel, the creamy hazelnut and coconut Dacquoise, the vanilla-pecan tart, the Genmaïcha flan and the pistachio tart. Delicacies to be enjoyed with Café Kitsuné's signature drinks, specialty coffees and teas, black, green, chai and matcha.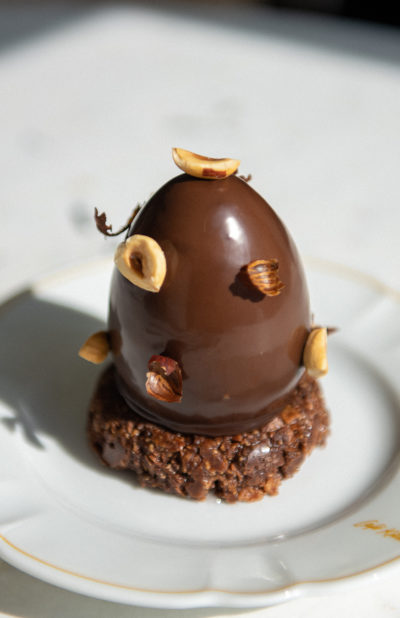 ŒUF DE PÂQUES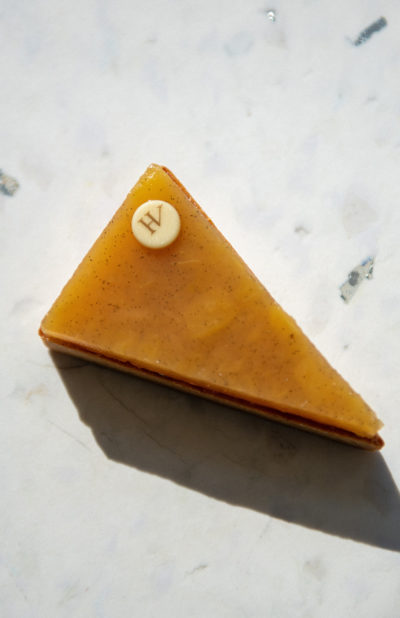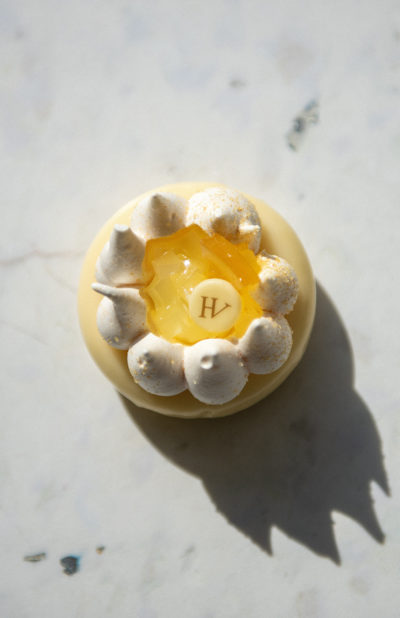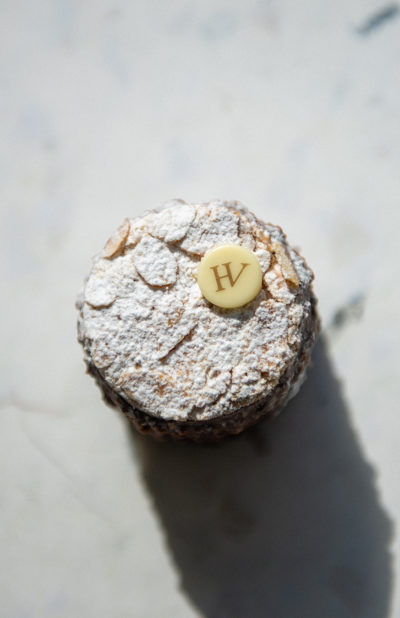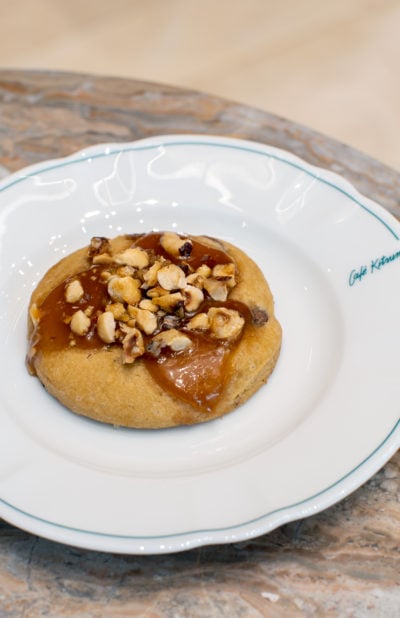 COOKIE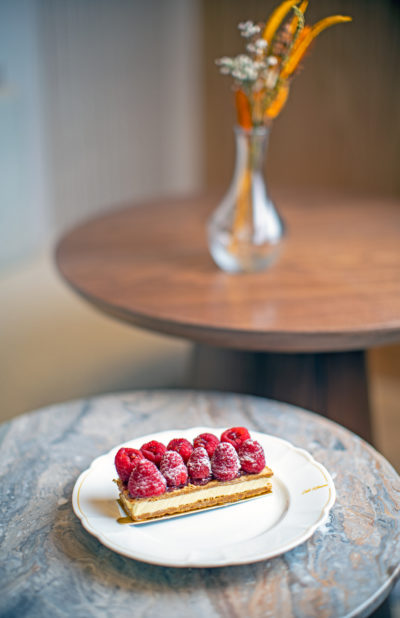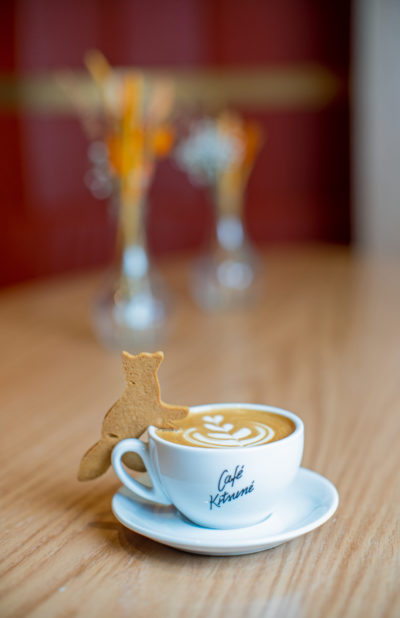 LATTE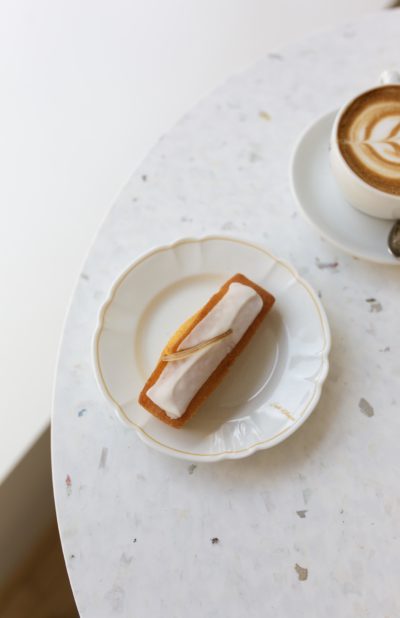 LEMON CAKE
"We're proud to showcase a new generation of pâtissiers alongside renowned chefs through this eclectic collaboration programme. From working with textures and combining flavours to designing shapes and playing with volumes, patisserie is an art of wonder and exactitude that finds its natural playground at Café Kitsuné."
Café Kitsuné
ABOUT CAFÉ KITSUNÉ
Specialty coffee experts, Café Kitsuné pays tribute to the pleasure of enjoying high quality coffee in iconic locations. Founded in 2013, Café Kitsuné brings together a collection of 18 locations around the world, from Tokyo, Paris and Seoul to New York and Beijing. The label has become cult for an international community of specialty coffee lovers. In 2019, Café Kitsuné expanded its activities with roasting workshops, bars and restaurants.
Café Kitsuné Louvre
2 Place André Malraux
75001 Paris
01.40.15.99.65
Monday / Sunday: 9am – 6:30pm