CAFÉ KITSUNÉ LOUVRE
CHEF IN RESIDENCE AT THE CAFÉ LOUVRE
The warmer season is approaching and we are delighted to introduce you to our new exclusive gourmet offer created by Chef Pierre-Henry Lecompte:  a selection of three unique creations available at Café Kitsuné Louvre.
Earl grey – nashi – sudachi
Soft cream infused with earl grey tea, nashi-suadchia and eidelflower heart, shortcrust pastry, pear-sudachi icing, sudachi-dill condiment
Pêche – citronnelle – gin
Mousse infused with lemongrass, peach marmelade, whipped ganache with floral gin, peach & ginger heart, soft biscuit, sweet shortcrust pastry, peach icing and fresh peach.
Café – coriandre – noisette
Vanilla diplomat pudding, coffee cream and coriander beans, hazelnut soft biscuit, hazelnut and salted flower praliné, milk chocolate and hazelnut shell, coffee condiment.
Café Kitsuné Louvre
2 place André Malraux, 75001 Paris
Monday-Sunday: 8:00am-6:30pm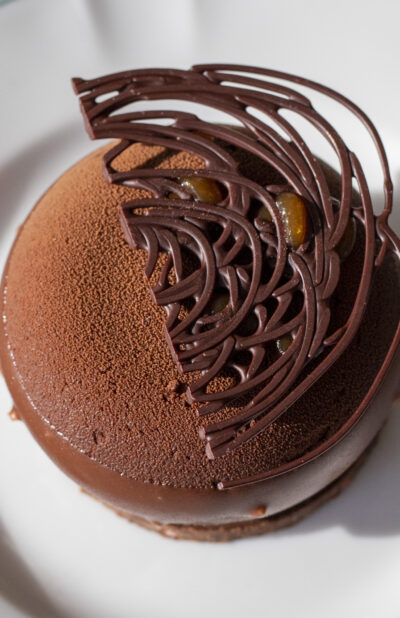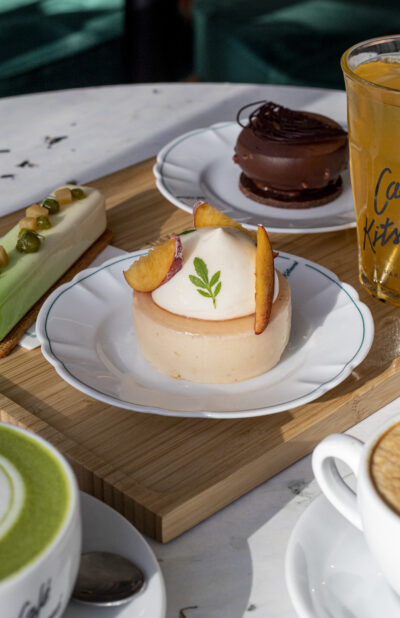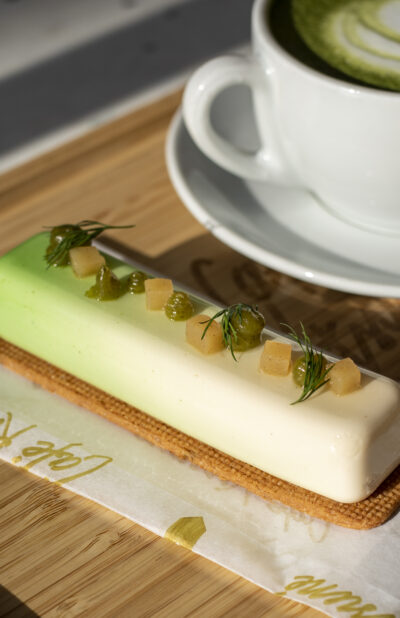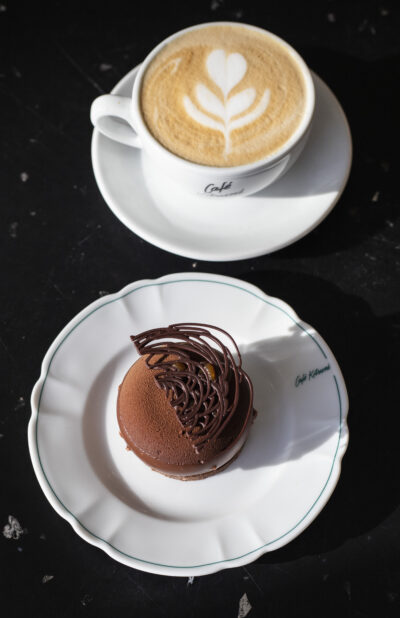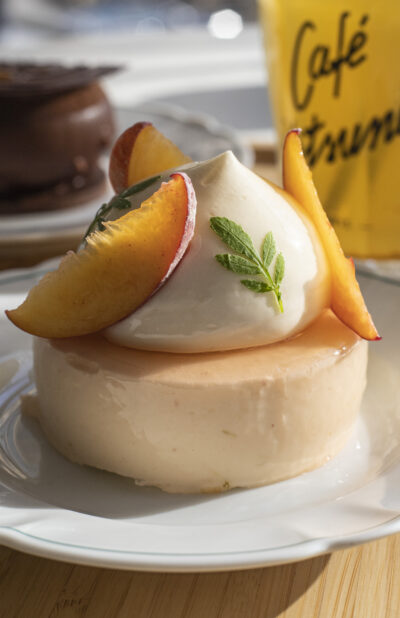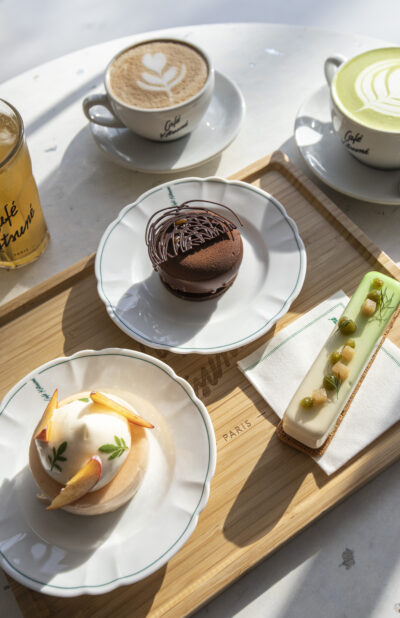 CAFÉ KITSUNÉ
PATISSERIES
This special event menu is in addition to the delicacies available at all the Café Kitsuné: lemon cake, fruit financier, brownie, cookies, for the on-the-go cake menu. The Café Kitsuné Louvre selection of desserts includes the Pol Sésame with black sesame nougatine, lemon mousse and cream, miso caramel, the creamy hazelnut and coconut Dacquoise, the vanilla-pecan tart, the Genmaïcha flan and the pistachio tart. Delicacies to be enjoyed with Café Kitsuné's signature drinks, specialty coffees and teas, black, green, chai and matcha.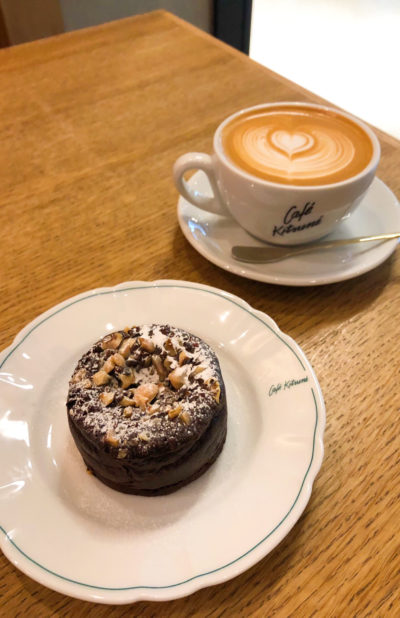 BROWNIE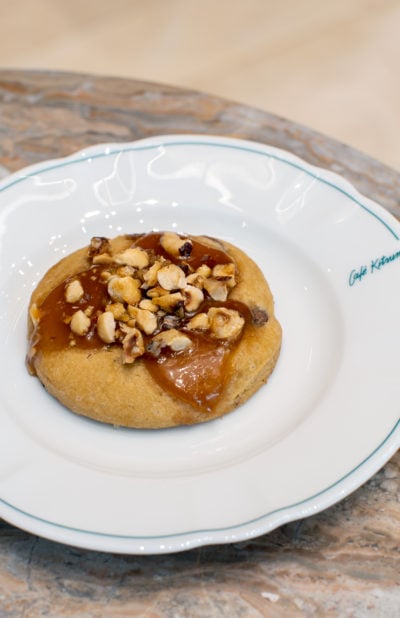 COOKIE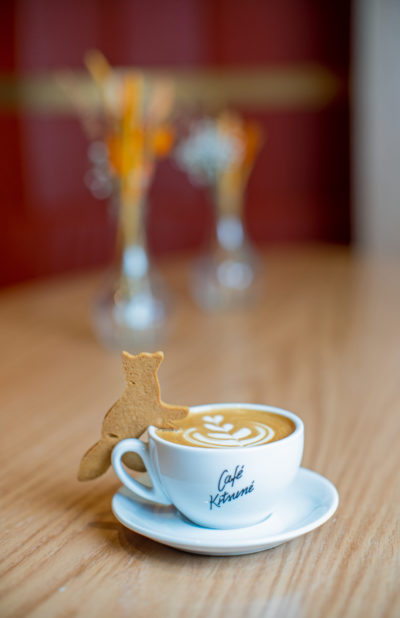 LATTE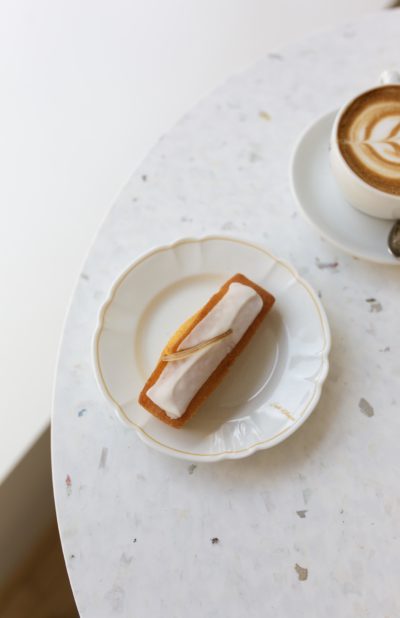 LEMON CAKE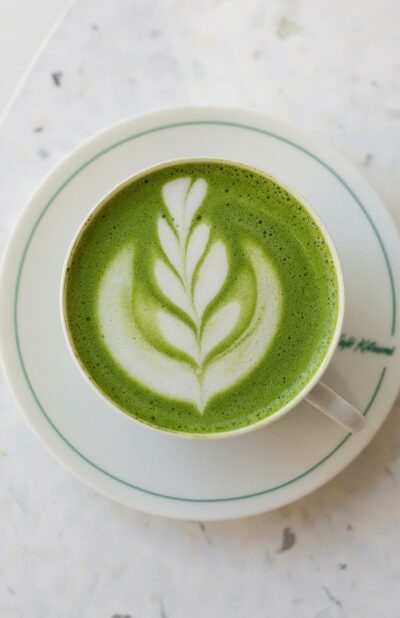 MATCHA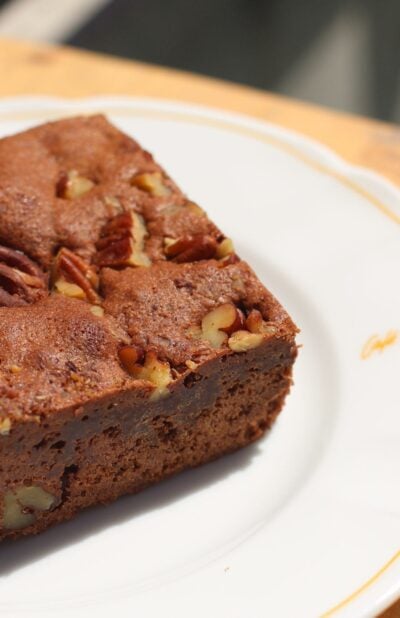 BROWNIE