CHEFS IN RESIDENCE
PATISSERIE
Café Kitsuné Louvre is launching a new concept dedicated to everyone who loves fine patisseries, in collaboration with promising young talents and recognised names. Each month, new creations by a guest patisserie chef in residence will enrich the menu of Café Kitsuné. The creations from chefs will follow on Café Kitsuné's Louvre menu.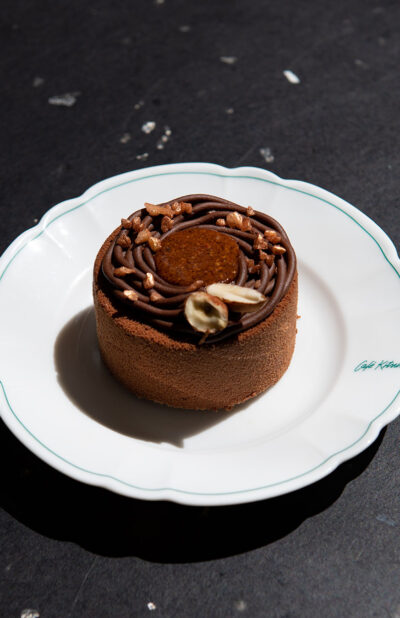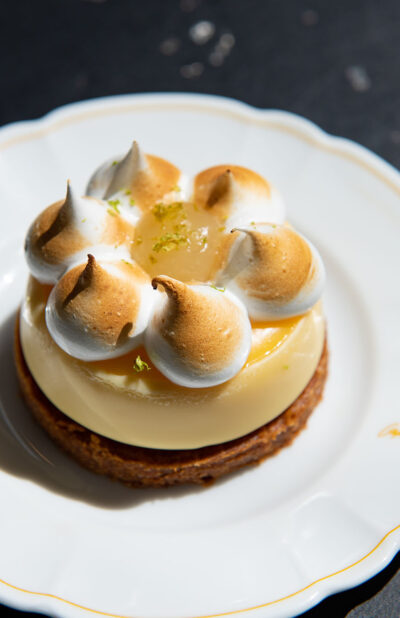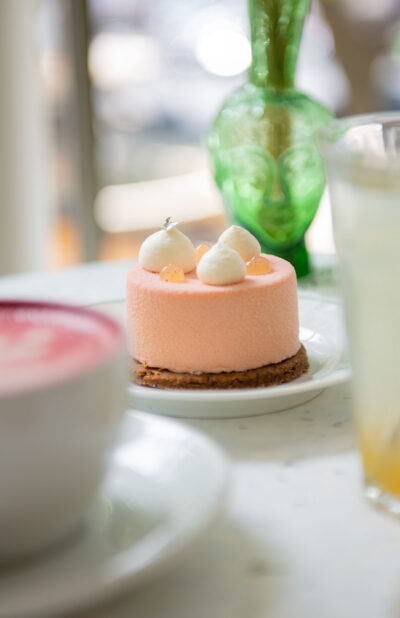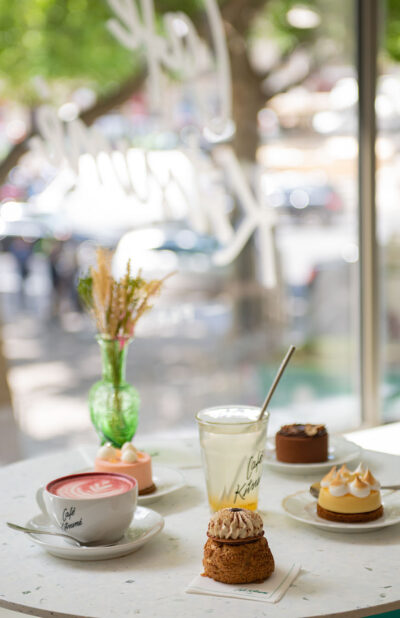 The time has come to introduce our new patisserie Chef for the month, Sarah Travier 
Discover below her creations, only available in our Café Kitsuné Louvre from June 22nd to July 22nd. Don't waist a single minute to taste them! 
'Cappuccino Crunchy Cabbage' – Exclusive Creation
cabbage and cracker, creamy coffee, chicory, coffee praline gel, cocoa streusel, chocolate disc, roasted coffee whipped cream
'The Pamplemousse'
Almond streusel, vanilla mousse, meringue palet, grapefruit gel and fresh grapefruit with Timut pepper
'Lemon pie'
Breton shortbread, lemon cream, lemon ginger gel, Italian meringue
'Choco-Praline'
Chocolate softness, flaky chocolate crisp, chocolate ganache, hazelnut and almond praline insert
CAFÉ KITSUNÉ
DESSERT BAR
This special event menu is in addition to the delicacies available at all the Café Kitsuné: lemon cake, fruit financier, brownie, cookies, for the on-the-go cake menu. The Café Kitsuné Louvre selection of desserts includes the Pol Sésame with black sesame nougatine, lemon mousse and cream, miso caramel, the creamy hazelnut and coconut Dacquoise, the vanilla-pecan tart, the Genmaïcha flan and the pistachio tart. Delicacies to be enjoyed with Café Kitsuné's signature drinks, specialty coffees and teas, black, green, chai and matcha.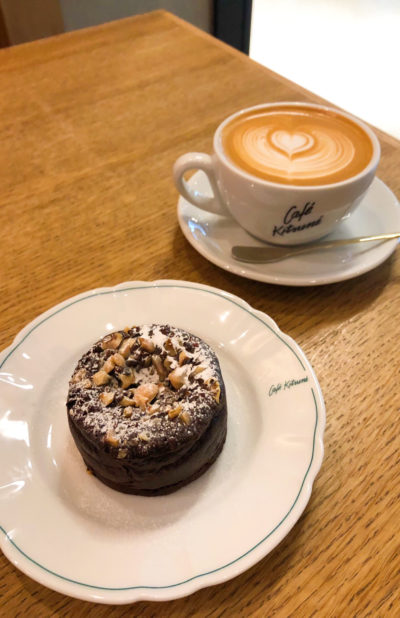 BROWNIE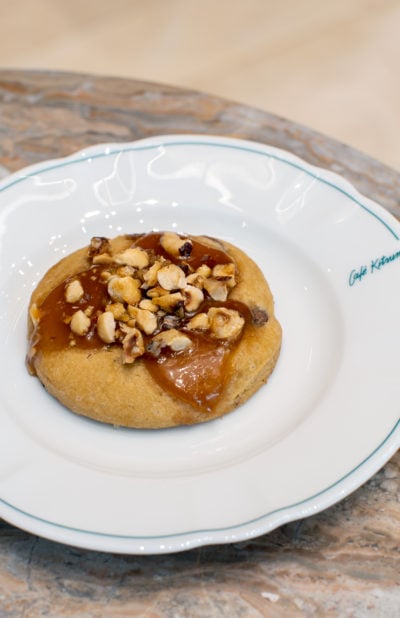 COOKIE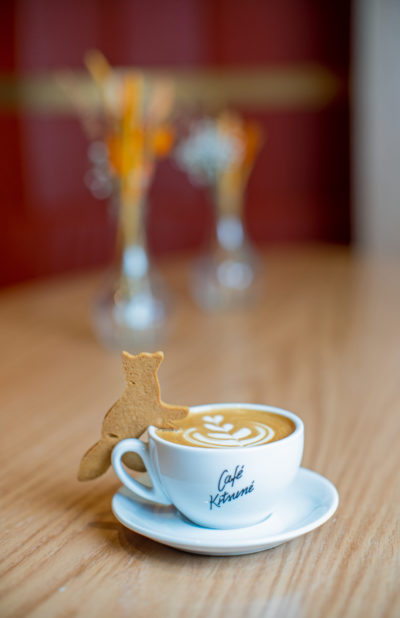 LATTE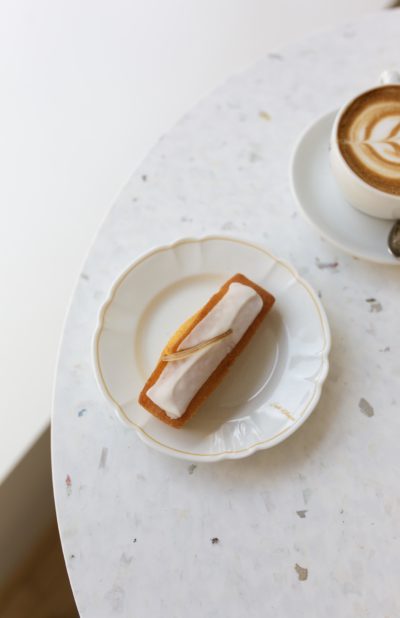 LEMON CAKE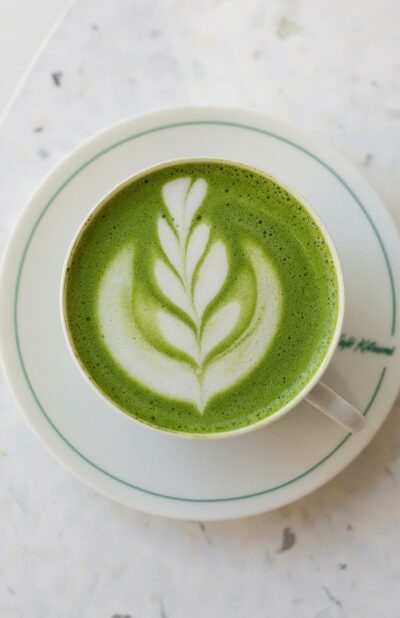 MATCHA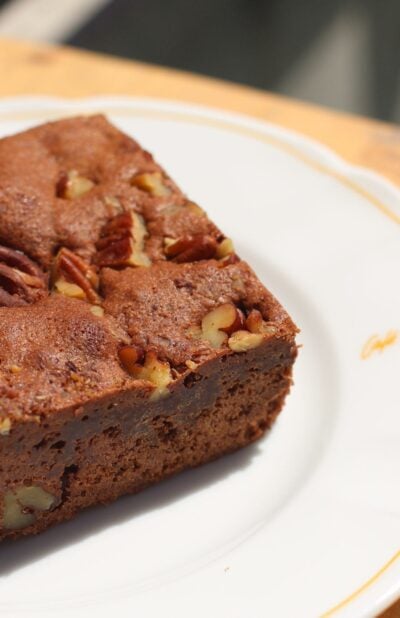 BROWNIE
"We're proud to showcase a new generation of pâtissiers alongside renowned chefs through this eclectic collaboration programme. From working with textures and combining flavours to designing shapes and playing with volumes, patisserie is an art of wonder and exactitude that finds its natural playground at Café Kitsuné."