CAFÉ KITSUNÉ LOUVRE
CHEF IN RESIDENCE AT THE CAFÉ LOUVRE
We are delighted to introduce you to our new exclusive gourmet offer created by Chef Helen Deguen: a selection of four unique creations available at Café Kitsuné Louvre.
Back to School – exclusive creation for Café Kitsuné
Cookie shortbread, praliné cream and insert, crunchy praliné, milk chocolate icing, caramelized hazelnuts and almonds
Frosted shiso pie
Crispy shortbread crust, almond cream, green shiso and lemon ganache, jasmin tea cream, lemon suprême
Chocolate pied
Cocoa sweet pastry, salted butter caramel, 65% dark chocolate ganache, cocoa icing
Yuzu cream puff
Chou pastry, yuzu cream and jelly, Italian meringue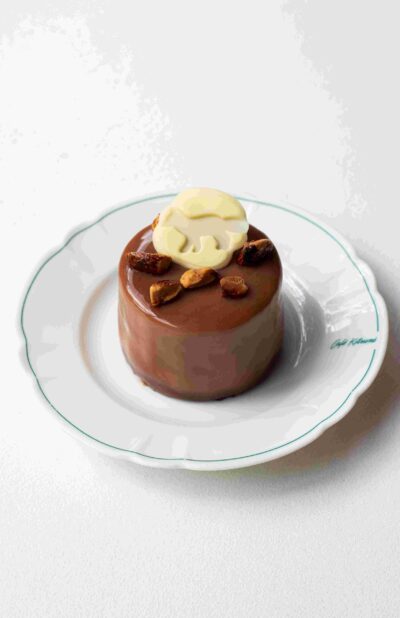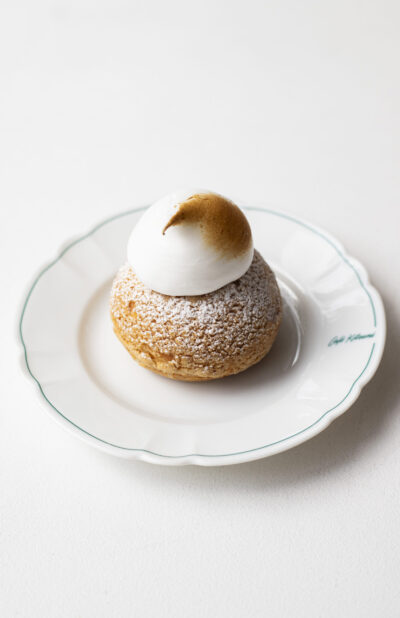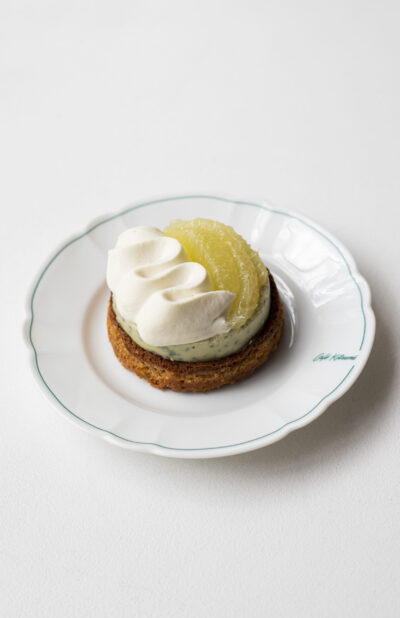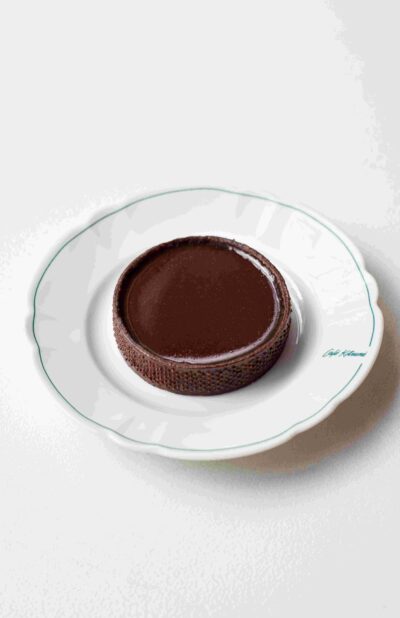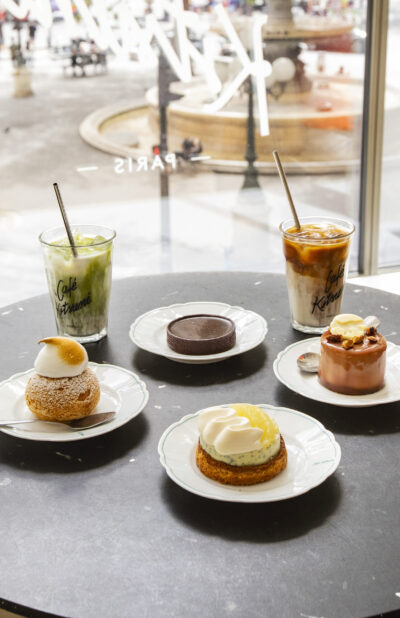 CAFÉ KITSUNÉ
PATISSERIES
This special event menu is in addition to the delicacies available at all the Café Kitsuné: lemon cake, fruit financier, brownie, cookies, for the on-the-go cake menu. The Café Kitsuné Louvre selection of desserts includes the Pol Sésame with black sesame nougatine, lemon mousse and cream, miso caramel, the creamy hazelnut and coconut Dacquoise, the vanilla-pecan tart, the Genmaïcha flan and the pistachio tart. Delicacies to be enjoyed with Café Kitsuné's signature drinks, specialty coffees and teas, black, green, chai and matcha.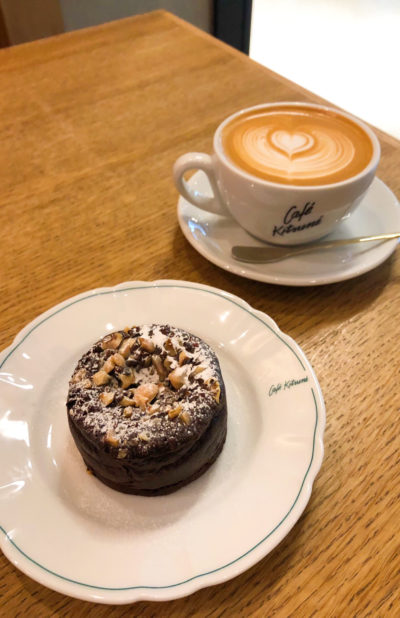 BROWNIE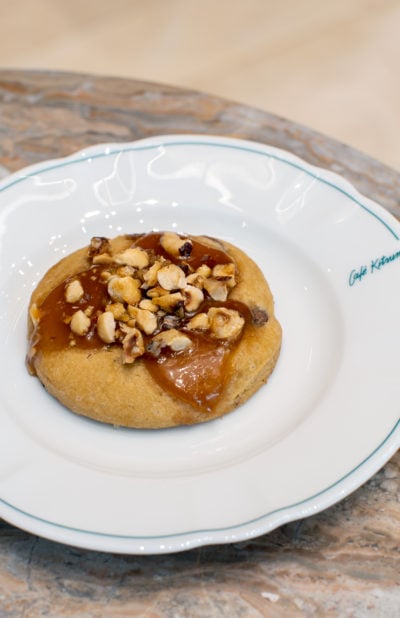 COOKIE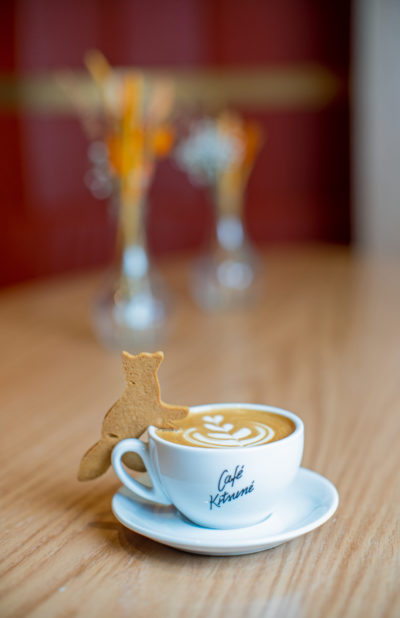 LATTE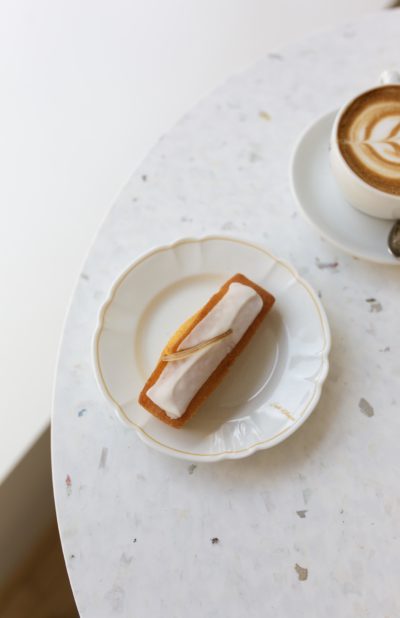 LEMON CAKE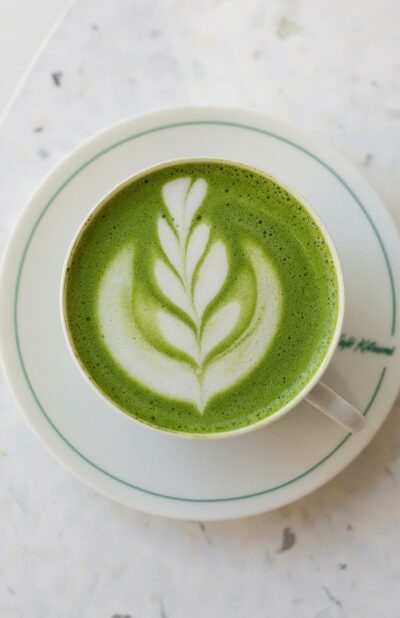 MATCHA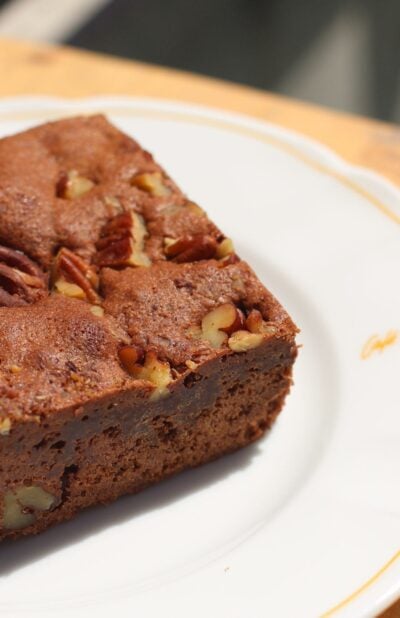 BROWNIE