SEPTEMBER 8 - OCTOBER 2
Haptic Memory, group exhibition curated by Stroll Garden
Galerie Kitsuné is pleased to present "Haptic Memory", a group exhibition by Stroll Garden. Curated by Los Angeles-based gallery Stroll Garden, "Haptic Memory" features vessels by ceramic artists Jane Yang-D'Haene and Raina Lee. 
D'Haene and Lee are united by a connection to classical Korean and Chinese ceramic silhouettes — objects that populated both artists' childhood homes. D'Haene's works were specifically inspired by Baekja (white porcelain ceramics) and celadon bottles. Some were displayed as treasures while others, purchased from the local market, were used for serving drinks. Lee grew up around Chinese antiques and reproductions; her pieces are a nod to such classic shapes as the Meiping, the Garlic Head, and the Lotus Bud. 
In reinterpreting traditional forms, the artists engage with both history and their own pasts. For the two artists, hand-built classical forms serve as a vehicle for bold exploration of material and texture.  Both experiment with glaze chemistry and natural compounds to achieve sculptural, unexpected surfaces and unique colors.
"Haptic Memory" opens September 8, 2022 at Galerie Kitsuné Brooklyn and remains on view through October 2, 2022.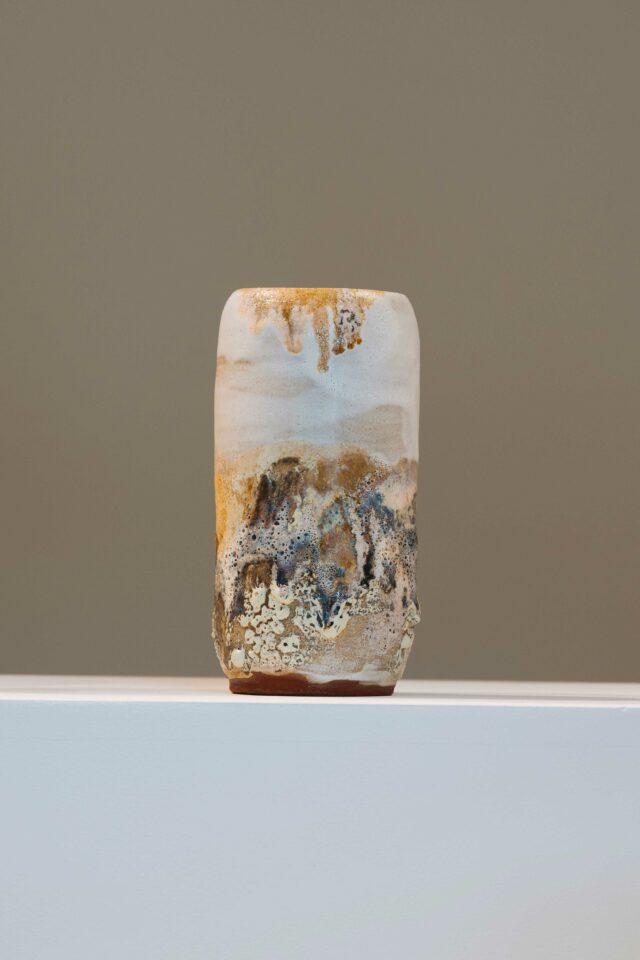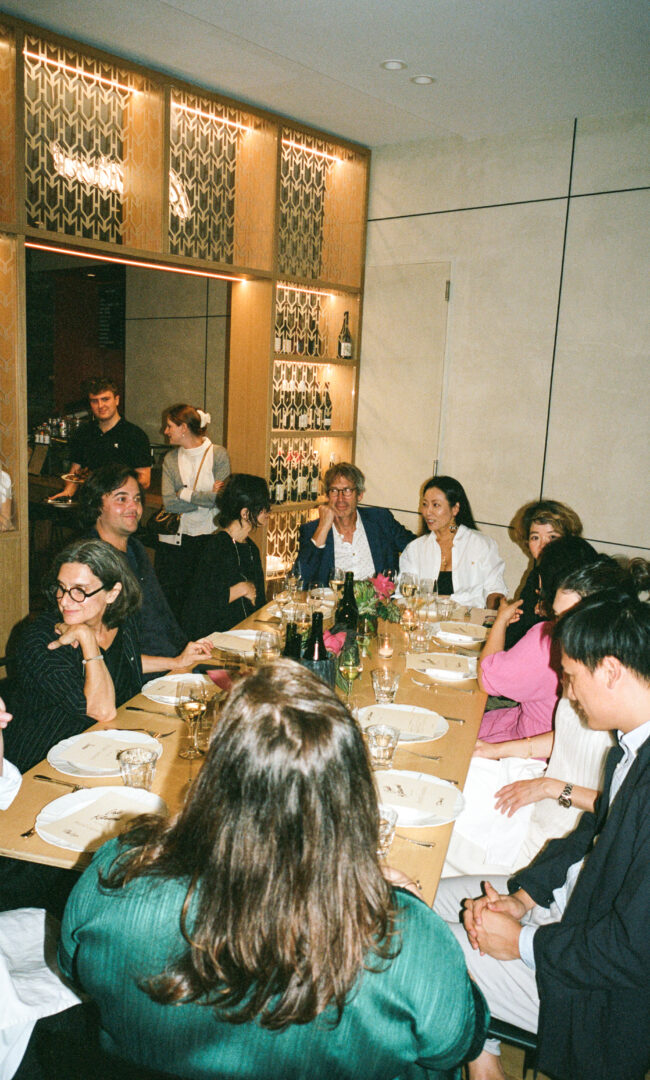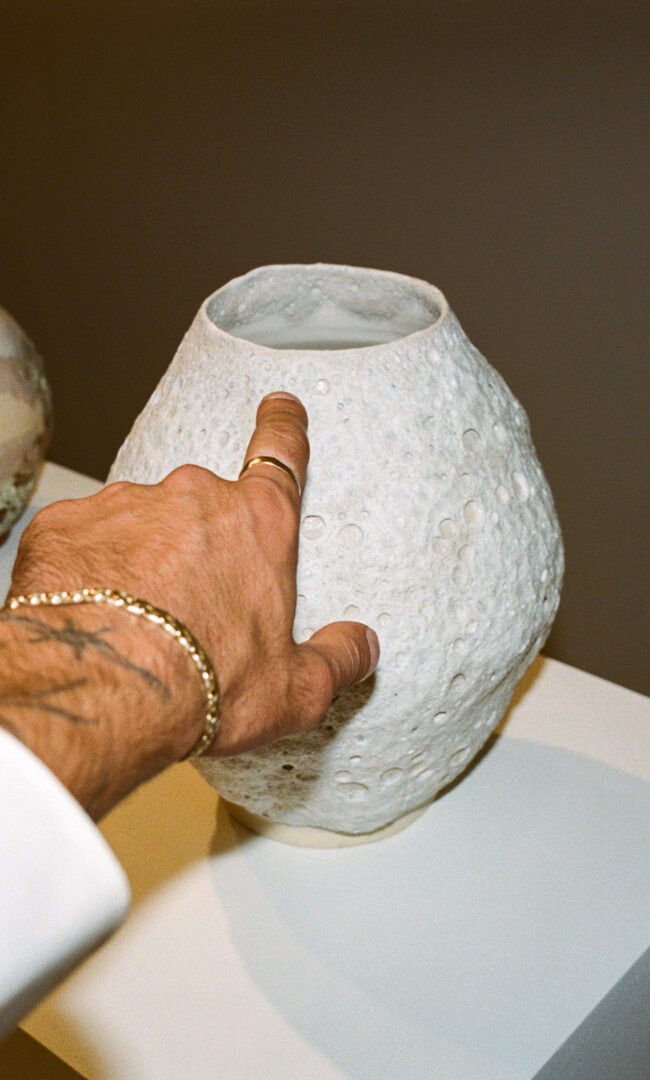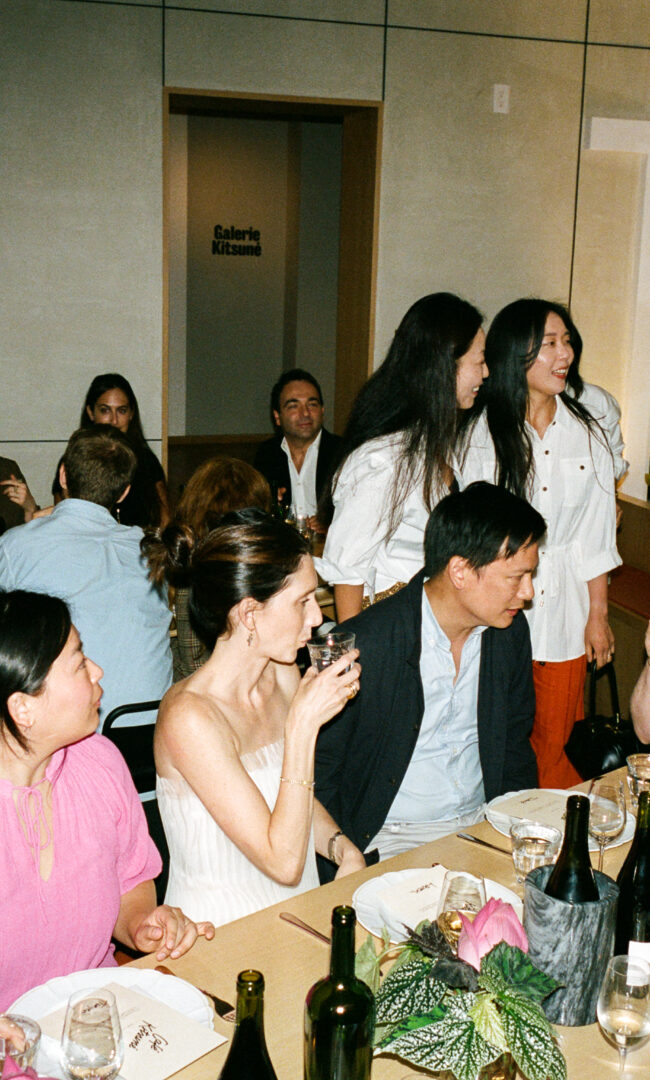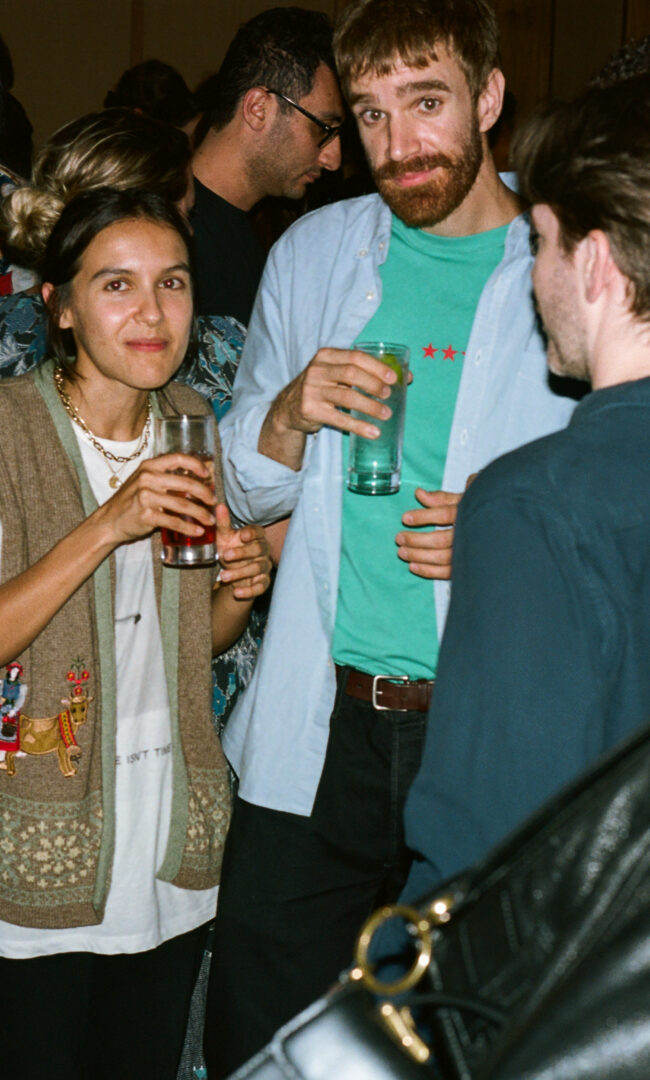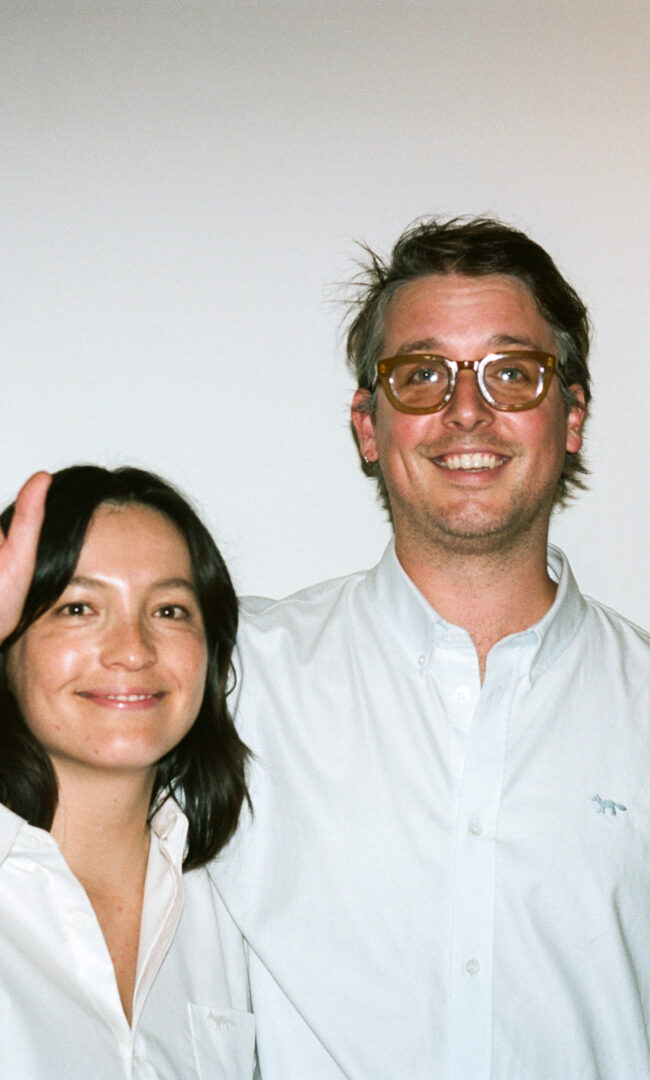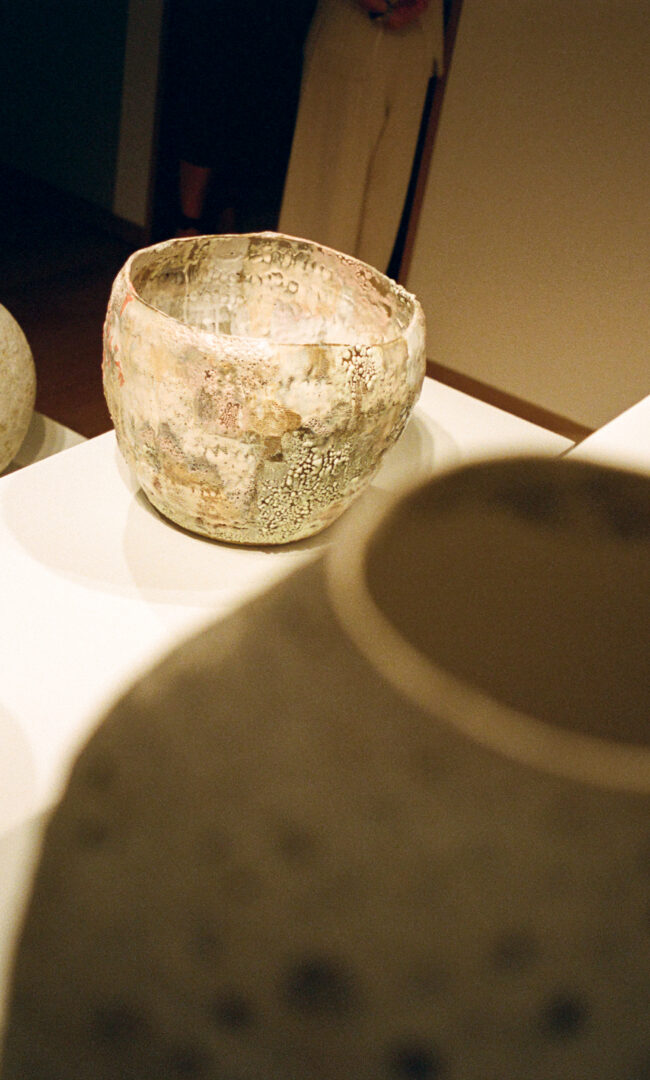 ABOUT THE ARTISTS
Raina Lee is an artist and writer based in Los Angeles. In clay, she tests the limits of the material, whether it's clay, glaze, or other natural compounds. She is constantly making and experimenting with her own glazes to achieve layered, unexpected outcomes. She has also worked extensively with alternative firing techniques including raku, saggar, and horsehair firing. Her work draws from the history of ceramics as it developed alongside greater civilization and the classical works from China, Japan, Greece and Iran.
Jane Yang-D'Haene is an artist based in Brooklyn. She creates one of a kind, hand-built and wheel-thrown vessels and experimental and sculptural objects. Born and raised in Korea, D'Haene draws inspiration from the minimalist forms of traditional Korean pottery as well as forms from the natural world, pulling them into the contemporary conversation by introducing an unexpected vocabulary of colors, textures, and design elements.
ABOUT STROLL GARDEN
Stroll Garden is a Los Angeles-based gallery that showcases contemporary ceramics, sculpture, and design, particularly by female artists. Established in 2020, its program eschews traditional silos of art and design in favor of welcoming artists who center material exploration and formal experimentation. Guided by a critical yet accessible curatorial approach, Stroll Garden stages exhibitions ranging from intimate to large-scale and experiential.
Volcanic Moonjar 5
By Raina Lee
Multi-fired volcanic glaze on stoneware
10.5"x8.5"
Edition of 1 
Inquire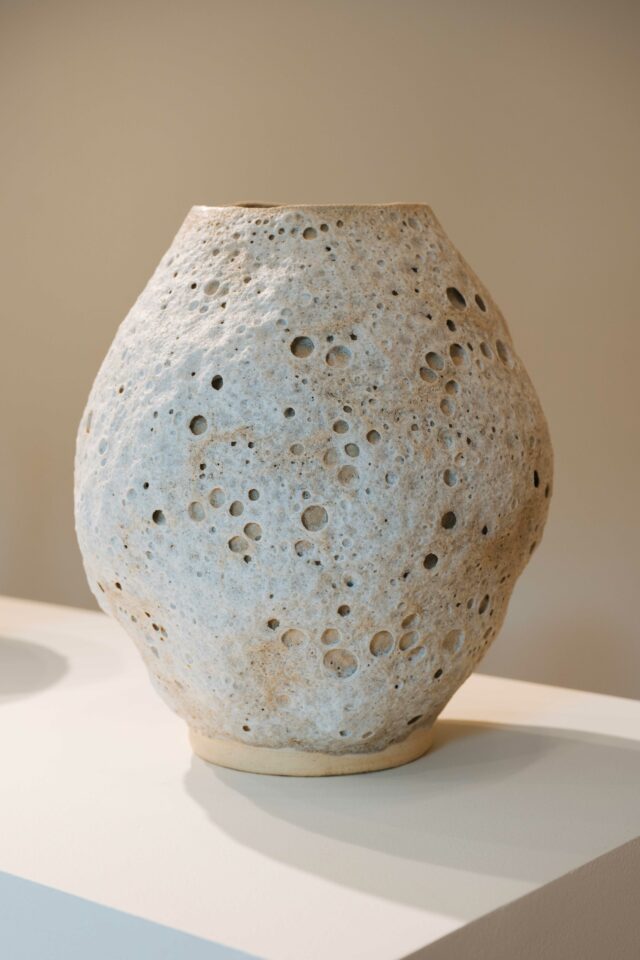 Bottle #1
By Jane Yang-D'Haene
Hand built stoneware, matte glaze inside and outside
18.5"x12.75"
Edition of 1
Inquire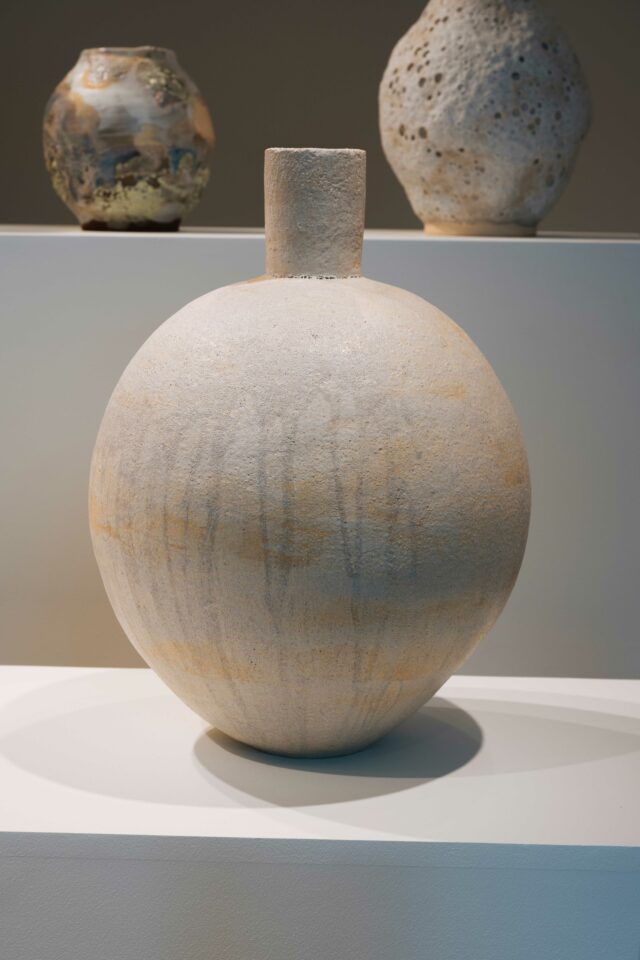 Bottle #2
By Jane Yang-D'Haene
Hand built stoneware, lava glaze outside with matte white glaze inside
23"x9.25"
Edition of 1
Inquire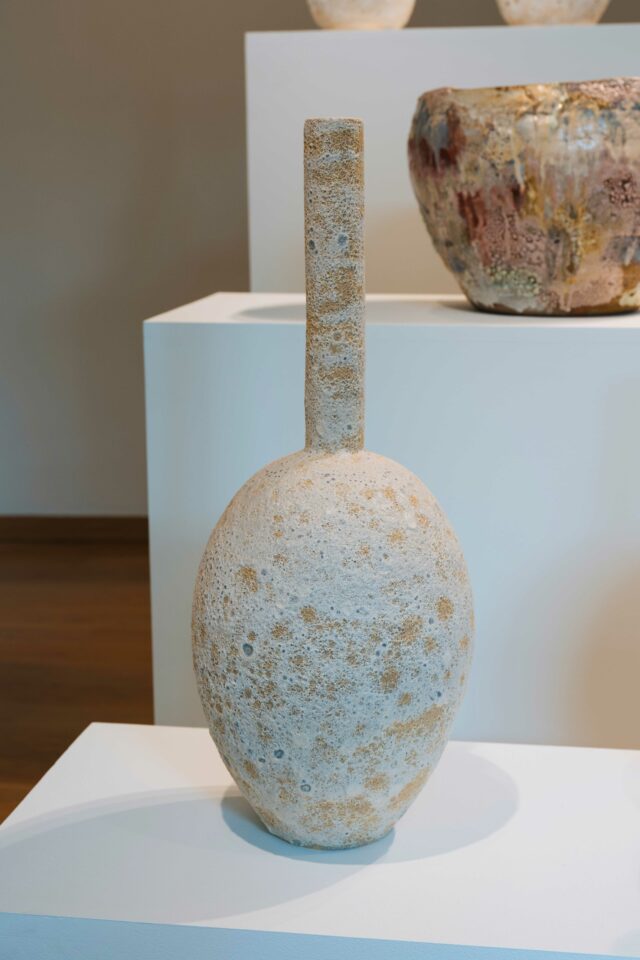 Bottle #3
By Jane Yang-D'Haene
Hand built stoneware, lava glaze outside with clear glaze inside
22"x10",
Edition of 1
Inquire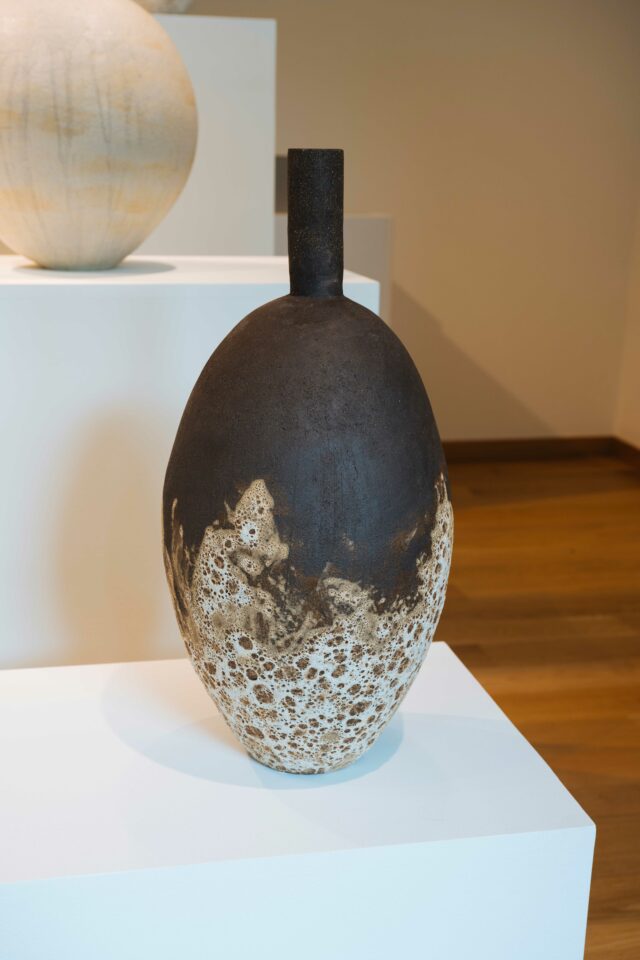 Bottle #4
By Jane Yang-D'Haene
Hand built stoneware, lava glaze outside with matte white glaze inside
16"x12"
Edition of 1
Inquire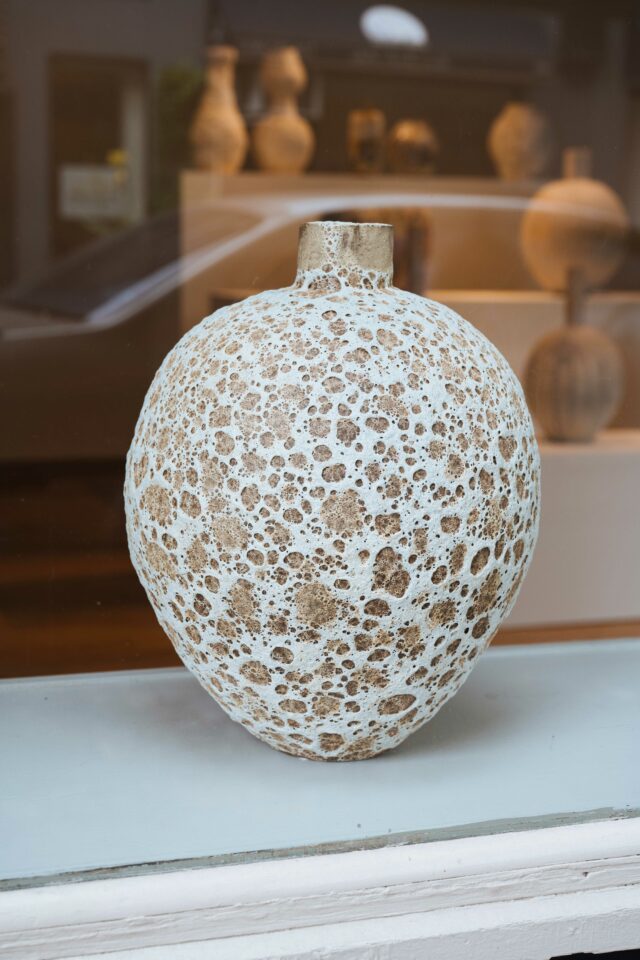 Bottle #5
By Jane Yang-D'Haene
Hand built stoneware, lava glaze outside with matte white glaze inside
19.5"x10.5"
Edition of 1
Inquire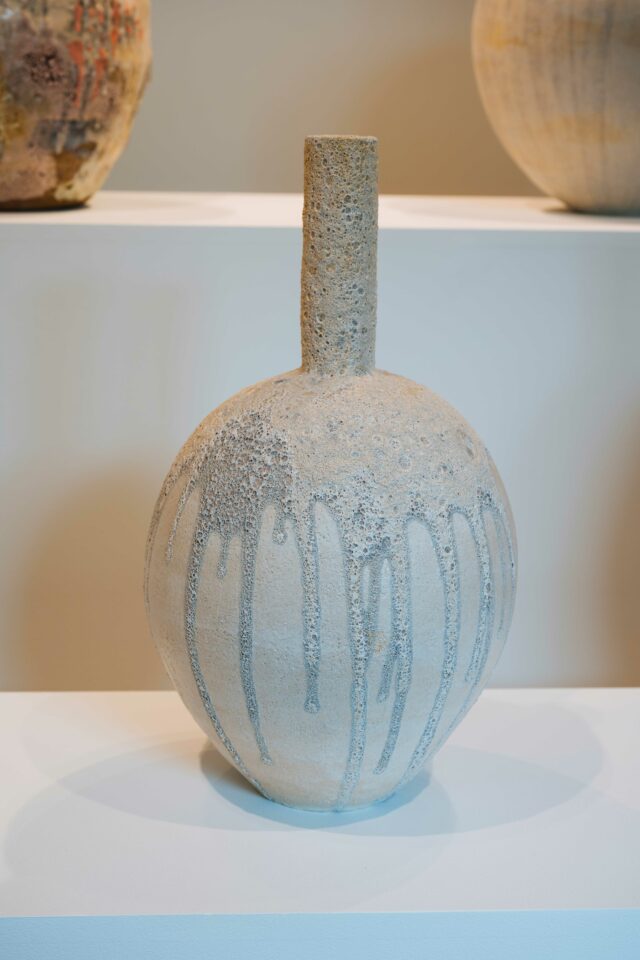 #GALERIEKITSUNE
108 Bond St, Brooklyn, NY 11217
Wednesday – Sunday : 12pm – 6pm