MAISON KITSUNÉ x CAFÉ KITSUNÉ
THE FIRST READY-TO-WEAR & ACCESSORIES COLLECTION DESIGNED BY
MAISON KITSUNÉ FOR CAFÉ KITSUNÉ
Like its emblem, the Fox, Kitsuné is never where you'd expect it to be, refusing to be confined so that its curiosity is free to wander: from music with the Kitsuné Musique label and fashion with Maison Kitsuné to specialty coffee with Café Kitsuné. A development guided, above all, by the personal desires and passions of the two founders, Gildas Loaëc and Masaya Kuroki. Thanks to their three activities, the Franco-Japanese duo moves fluidly between one universe to another, expressing a singular, resolutely international and definitively modern Art de Vivre. The launch of a Café Kitsuné ready-to-wear and accessories line designed by Maison Kitsuné is a natural extension of this vision. A first, and the beginning of a new chapter.
"Each one of our activities has its own identity. For the first time, this new collection links Café Kitsuné and our independent Parisian fashion house, Maison Kitsuné, highlighting their respective savoir-faire. A collaboration that has the strength of being obvious while giving full meaning to the Kitsuné Art de Vivre." – Café Kitsuné.
The Maison Kitsuné x Café Kitsuné collection is now available in Paris, Japan, New York, London and Bangkok as well as online at maisonkitsune.com. Soon available in China, Seoul and Jakarta.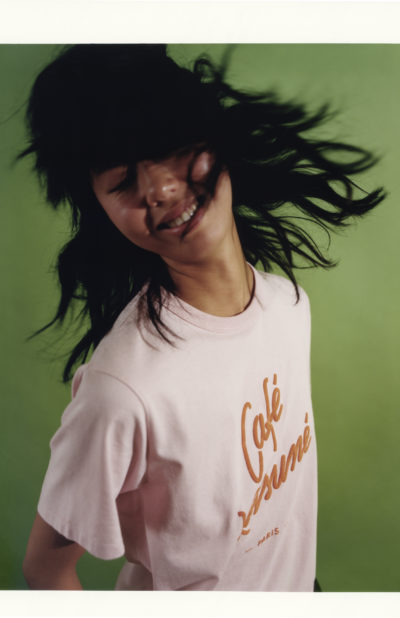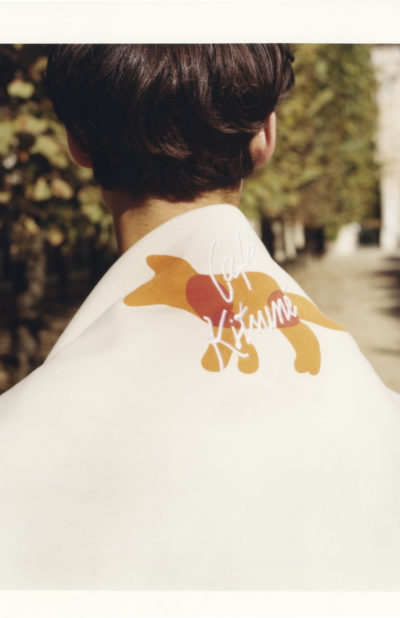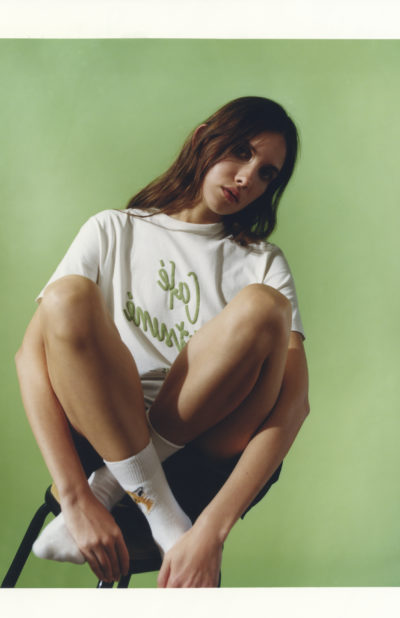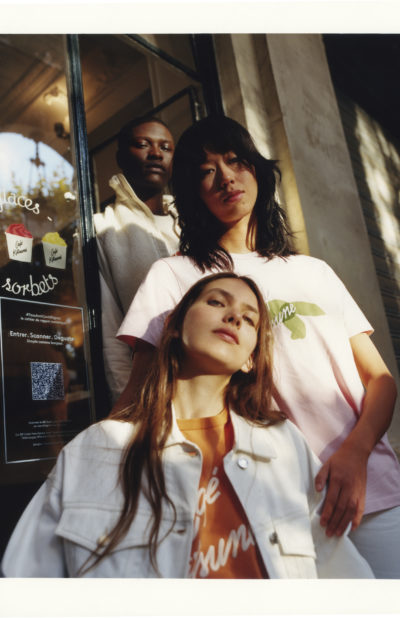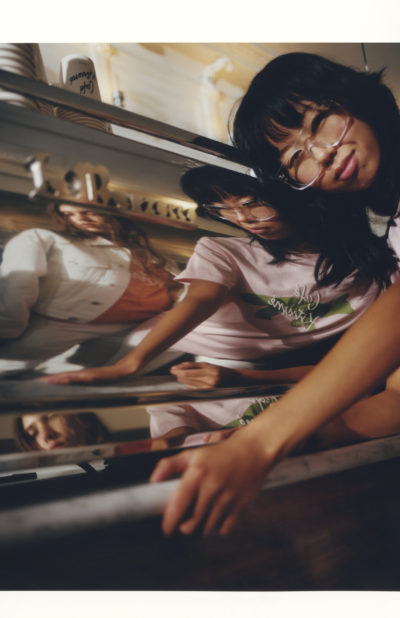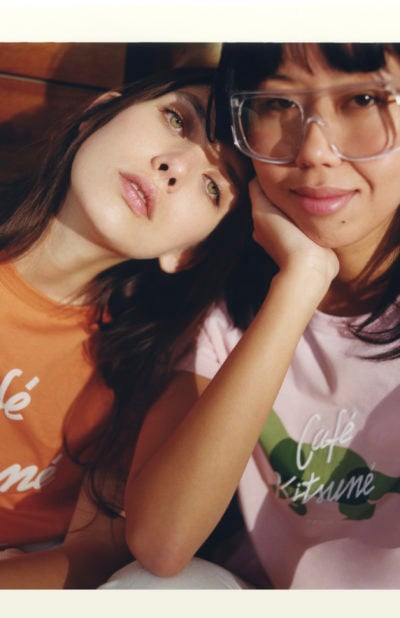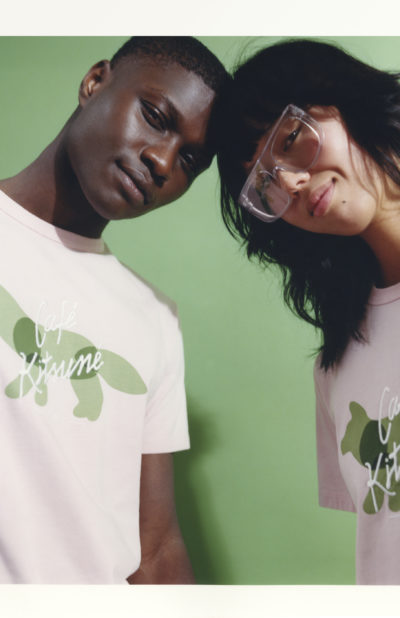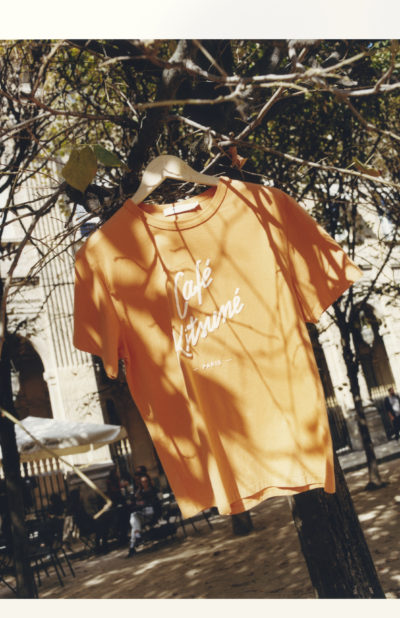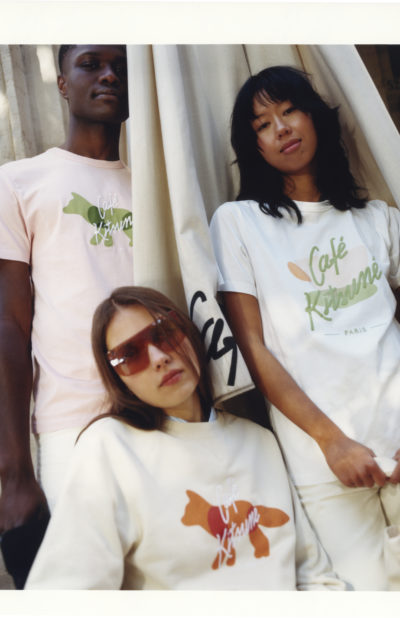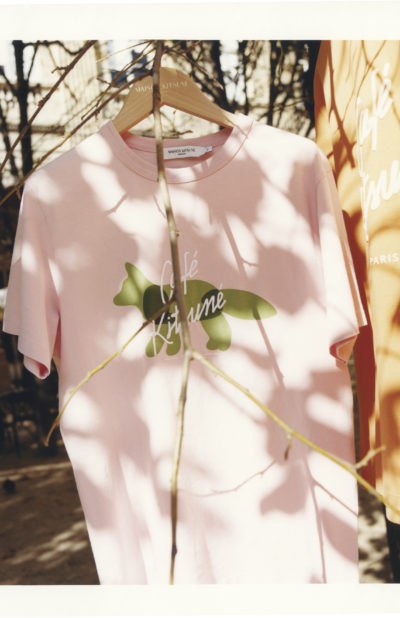 AN ORIGINAL CO-BRANDED LINE FROM MAISON KITSUNÉ X CAFÉ KITSUNÉ
T-shirts, sweatshirts, tote bags, accessories… the timeless Maison Kitsuné basics come in a colour palette inspired by Café Kitsuné's emblematic drinks and locations: Dark Coffee brown, Cappuccino mocha, Latte beige, Coconut Milk white and Matcha green. The iconic Café Kitsuné Cup is reinterpreted as a stylized pattern in pastel tones and combined with the Maison Kitsuné Fox. For 2022, more workwear-inspired pieces, jackets, shirts and trousers with pockets and unexpected, well-considered details, evoke a utilitarian and functional wardrobe in colour and denim. A nod to the coffee growers and the baristas, as well as the practical and minimalist Japanese style. The shoes are made in collaboration with Palladium, another legendary reference, and also bear the imprint of the Maison Kitsuné Fox.