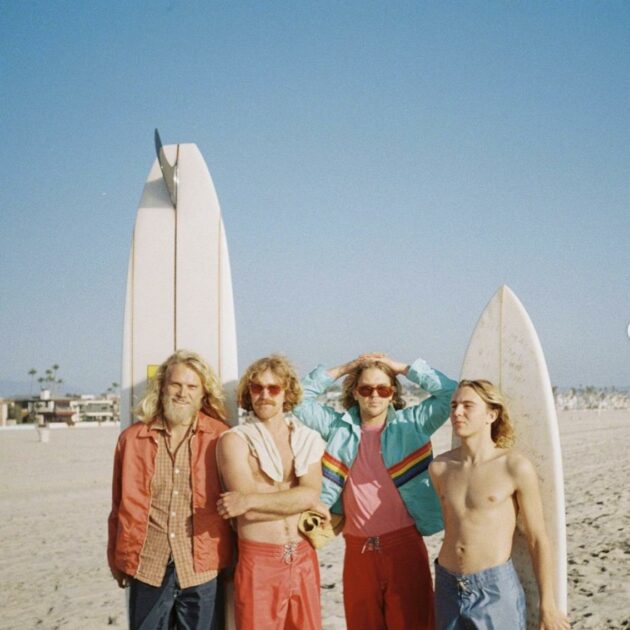 As is befitting for a story with its origins in Australia's Byron Bay, the three core members of Babe Rainbow met in the surf. Angus Dowling, Jack Crowther, and Elliot O'Reilly had barely dried off when they had formed the makings of the band. They worked together as apprentices to English farmer John Cults to record their first music.
Like-minded souls soon caught their music on the wind: Flightless Records welcomed the band into the family, releasing Babe Rainbow's early string of singles. 
The relaxed nature of their sound belies their work ethic, as Babe Rainbow released three albums in just as many years. The eponymous debut, their sophmore effort 'Double Rainbow' and 2019's 'Today'. Piquing the interest of discerning music heads around the world, they sold out the Great American Music Hall in San Francisco, Point Éphémère in Paris, Elsewhere in New York, Café V Lese in Prague, Monk in Rome, the Crocodile in Seattle, and the Highland Lodge in Los Angeles.
 The resultant record, 'Changing Colours', is a leap forward in every way. Babe Rainbow have consolidated all that's wonderful about their previous music, and pushed further in each direction.