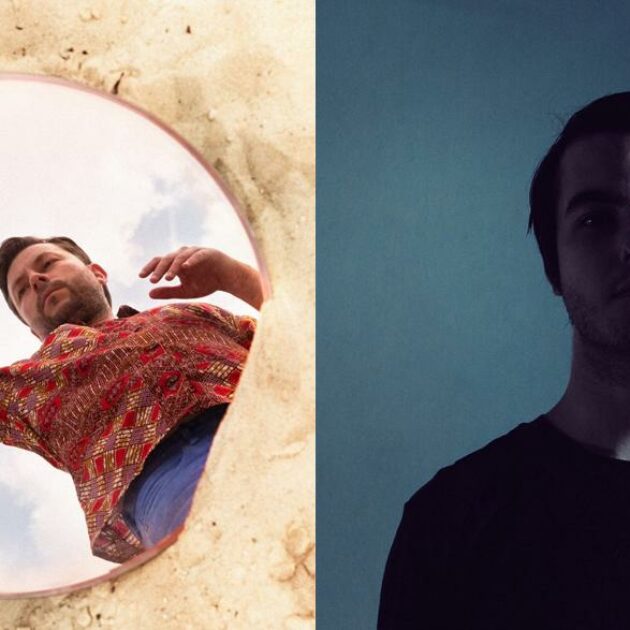 Rosa Ama a collaboration between Berlin Based British songwriter David Harks and Belgian composer Vicente Milioto da Palma aka Vhyce. A studio based production project that evokes the spirits of classic uplifting soulful house with a nod to contemporary disco and electronica. David and Vicente combine there magical sense of lyricism, lofi synthesis, hypnotic grooves and close harmonies swirling upwardly into a gloriously unique style that sits between worlds, escaping genres to elevate listeners' imaginations.

Heartbreak Disco duo Rosa Ama returns with their first collaboration via indie imprint Amity Recordings, with a genuine cut set for the after-hours of any heartbreak hotel. The newest single, 'Perfect Time', lays back with enough gusto to settle nicely on a cozy late autumn eve at the same time commanding the listener to bow their head low for a bittersweet break up.

'Perfect Time' is a soft and reflective Nu Disco track featuring the emotive vocals of U.S artist Denitia. Denitia is an artist who thrives on reflective personal lyrical interpretations, having released a strong catalogue of ethereal songs for over a decade. The vocals are supported by Rosa Ama vocalist and songwriter David Harks aka David Sanderson founder of Amity Recordings, as Denitia takes the lead. The single is driven by Vicente's sounds, washed with acid soaked arps upon tightly formed slo disco drums, chorus piano and warm moving bass lines.