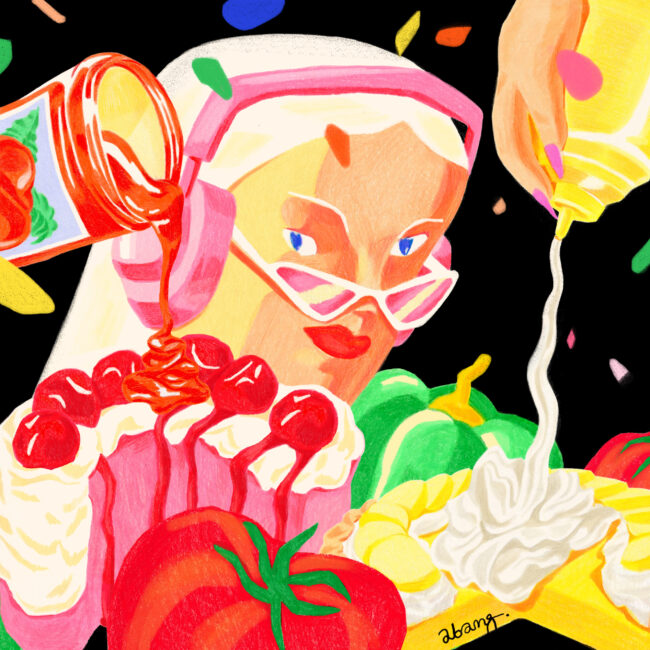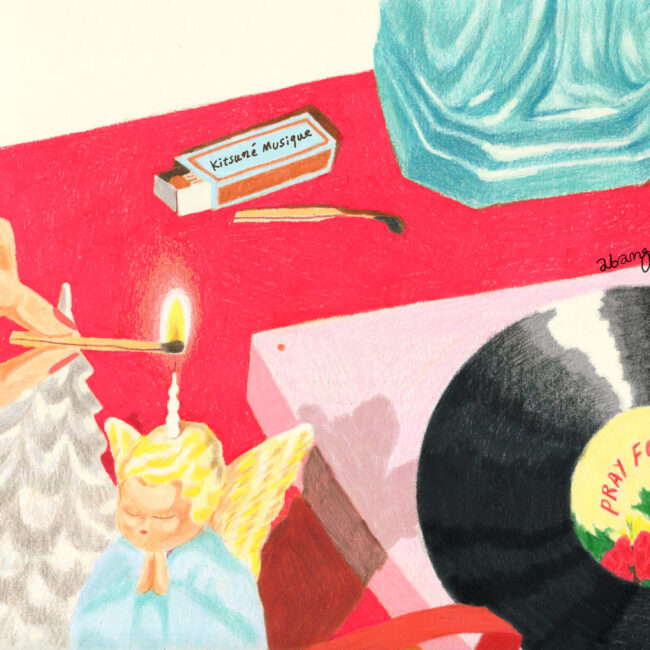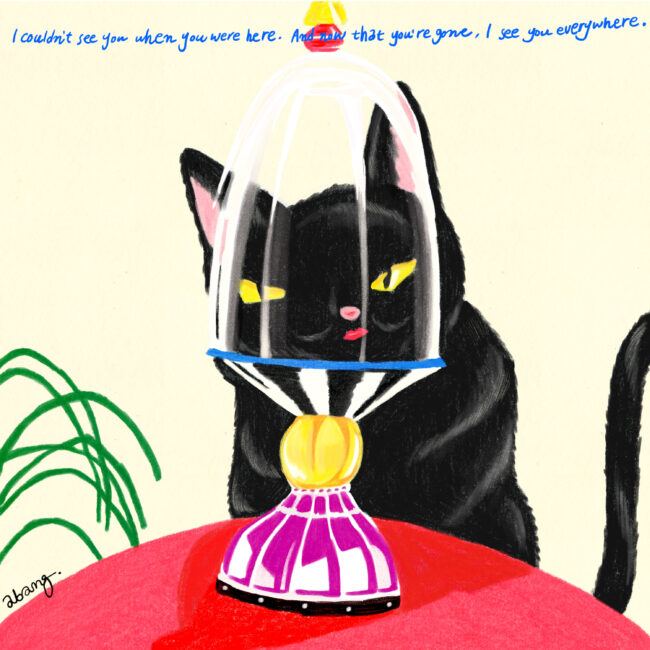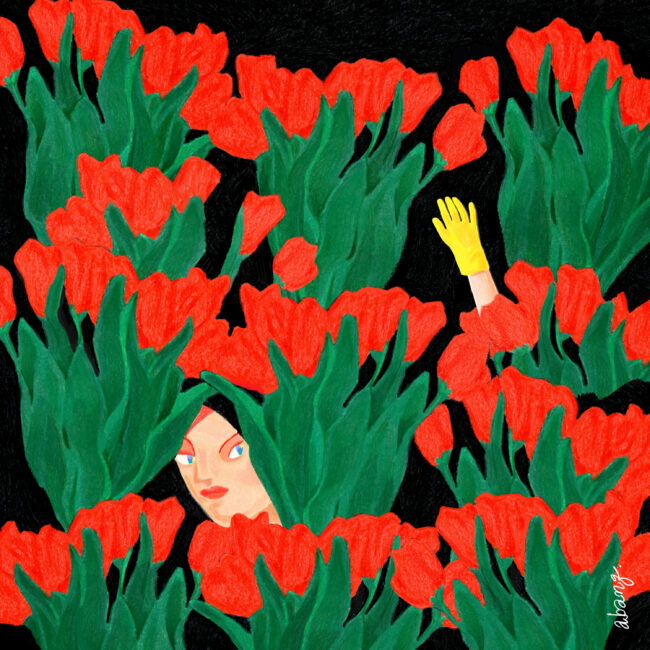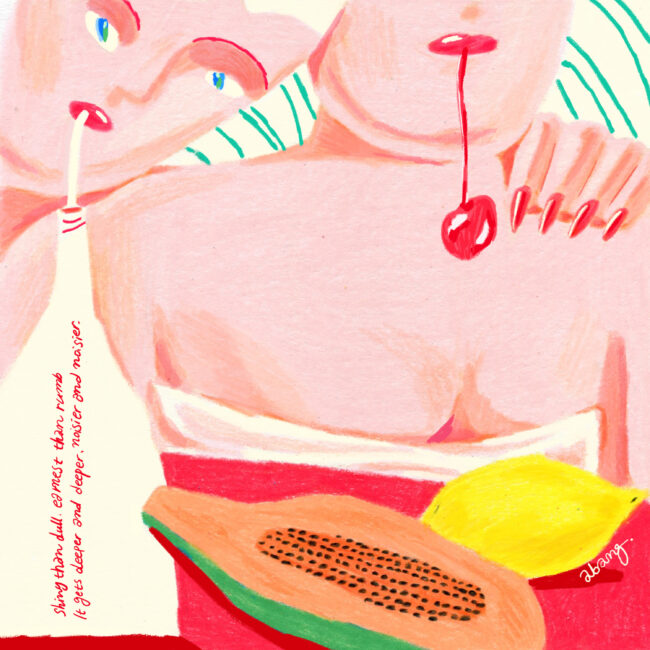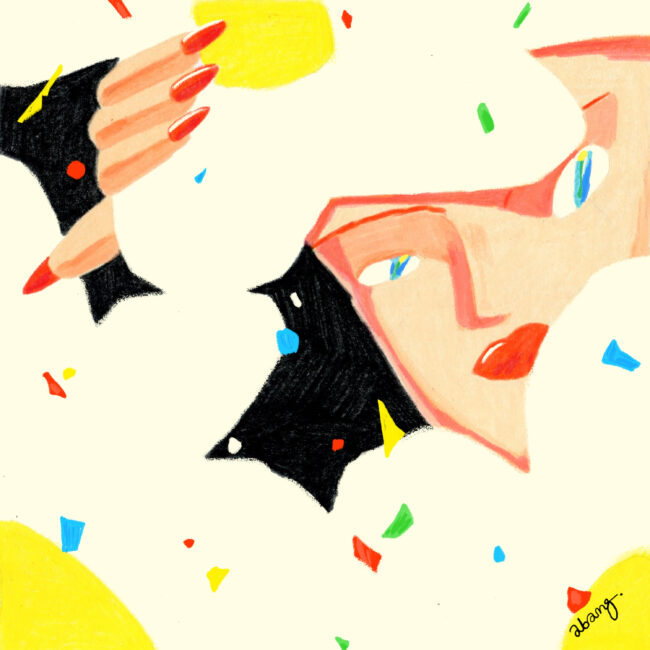 Abang is a visual artist based in Seoul. Her signature illustrations are fanciful and witty expressions of everyday life. Abang's work ranges from brand collaboration / commissioned work to publication, exhibitions, classes and various personal projects. Some of her new explorations include spacial direction, collage art and sculptures.
------------------------------------------------------------
*Do you remember the first illustration that made you want to create artworks? What was it? Would you mind sharing it with us?
I don't remember specifically, but I looked at all the paintings carefully when I was young. I imagined a story while looking at those pictures, and the desire to express my own story became strong.
*Does music inspire your work?
Of course
it does!
One day, a musician's song and lyrics were so touching that I had to draw without breathing for 6 hours. Actually, painting is the easiest way for me to express my feelings, but music moves my emotions more easily than painting. So, the flow of music often changes the flow of my work. 
*If your art was a song, what would it be?
Why?
I've never thought about it, but I can explain it abstractly. It is colorful, but on the other hand, it seems to be calm, comfortable, but sexy at the same time. This is the direction I pursue when I draw, so I think it will be the same when my artwork becomes music.
*How would you connect your drawing and music ?
I would be happy if I could express my enviable voice and confident vibe in my drawing.
*Is there a song
release 
on Kitsuné Musique you think would have been great for you to paint?
Café Kitsuné Mix by Lazywax ! So cute ! 
*Now that you have linked painting with music, what other art would you like to explore?
I want to connect the space with the picture. Painting is cool in digital, but I think it will be cooler when the mood in the painting is actually implemented. It is even more meaningful if it is a stage or set with music. Anyway, I want to direct the world where 2D is implemented as 3D.