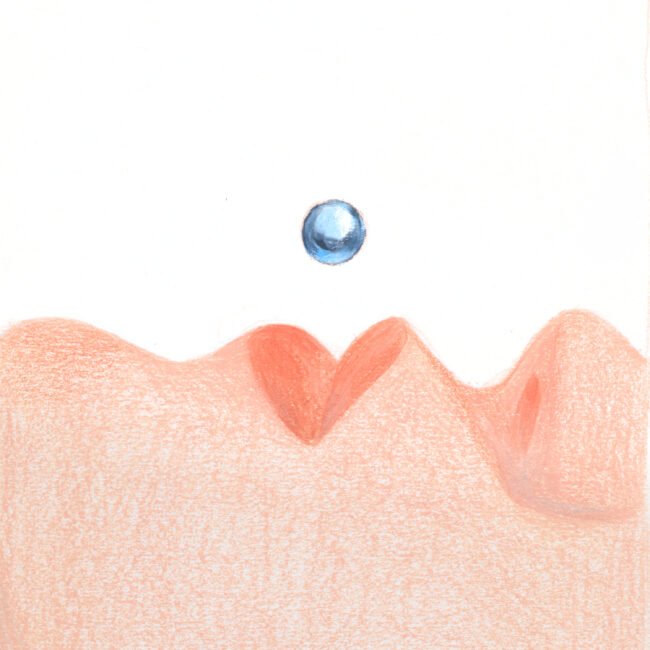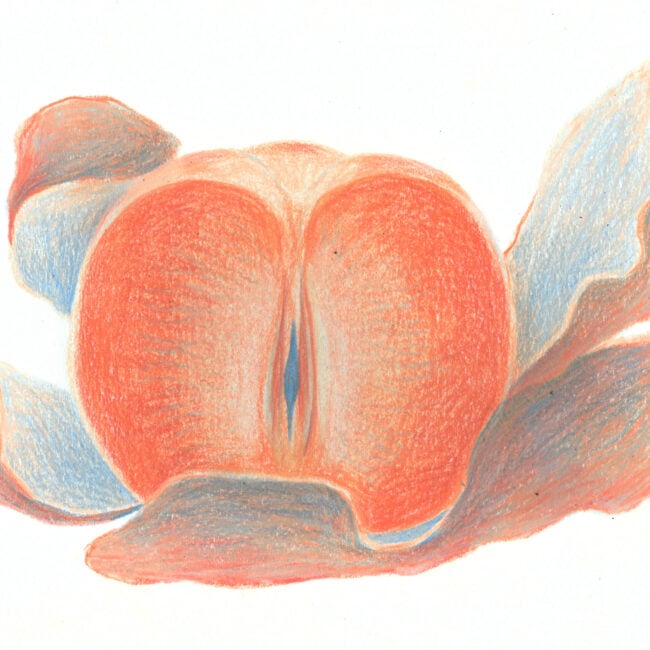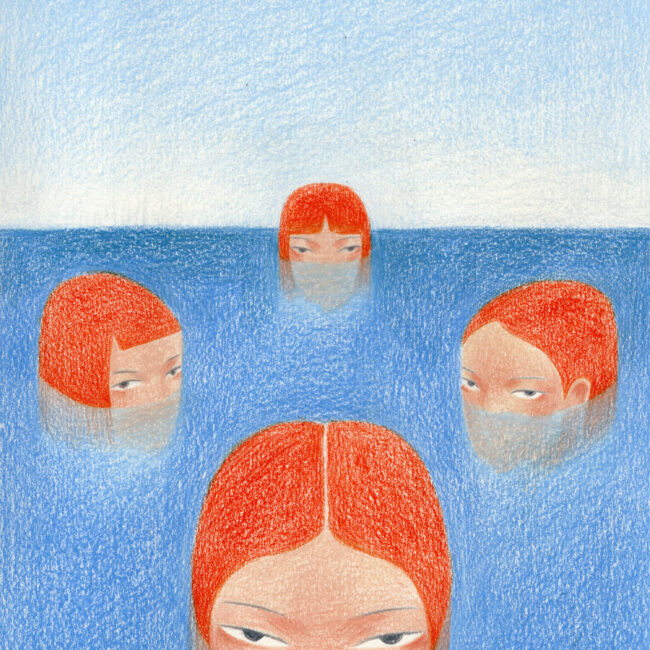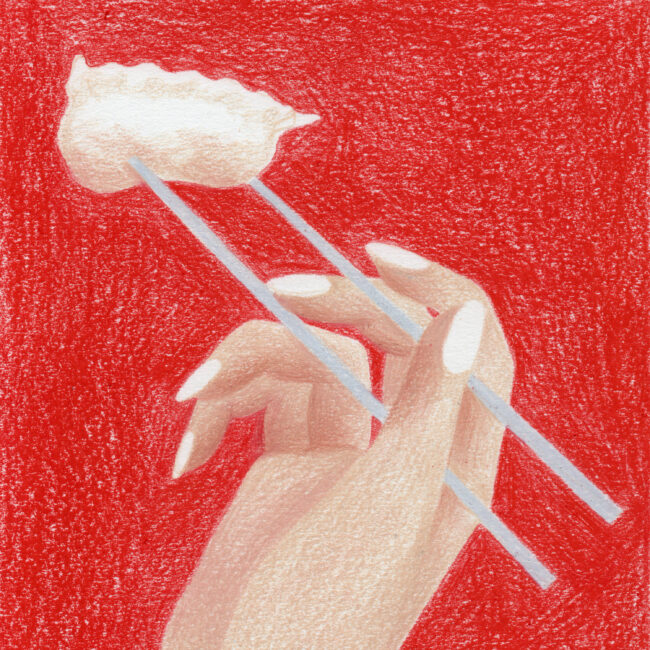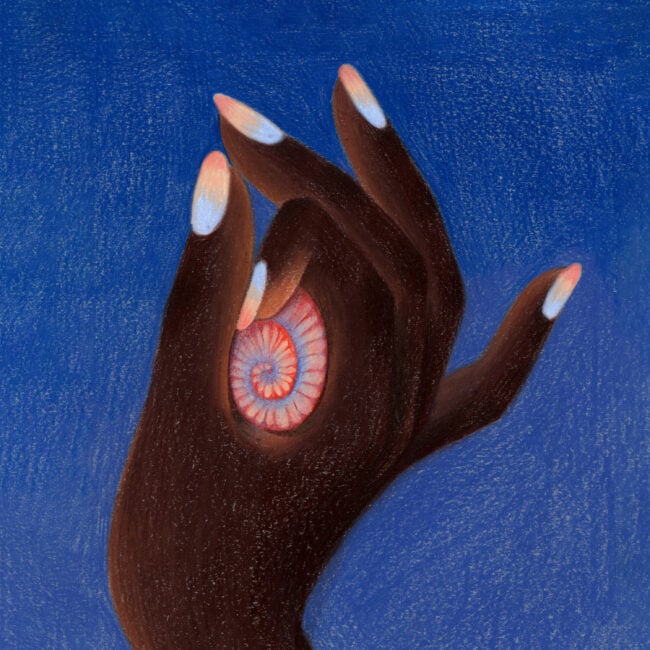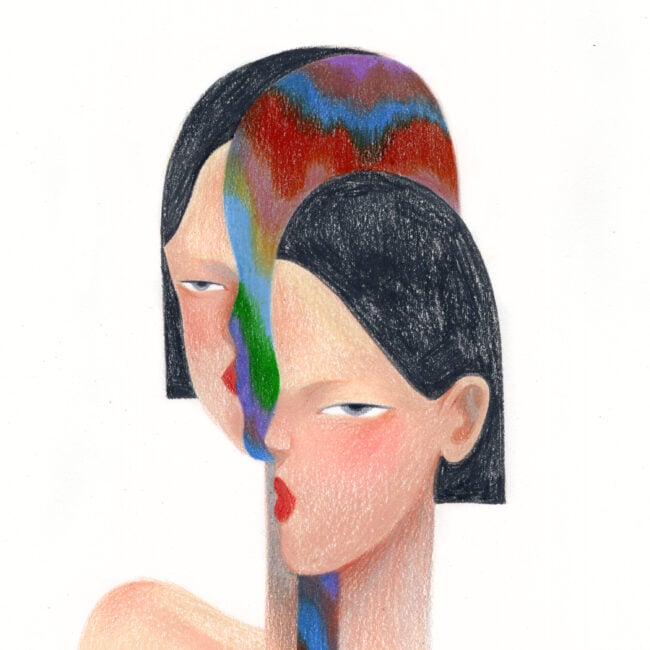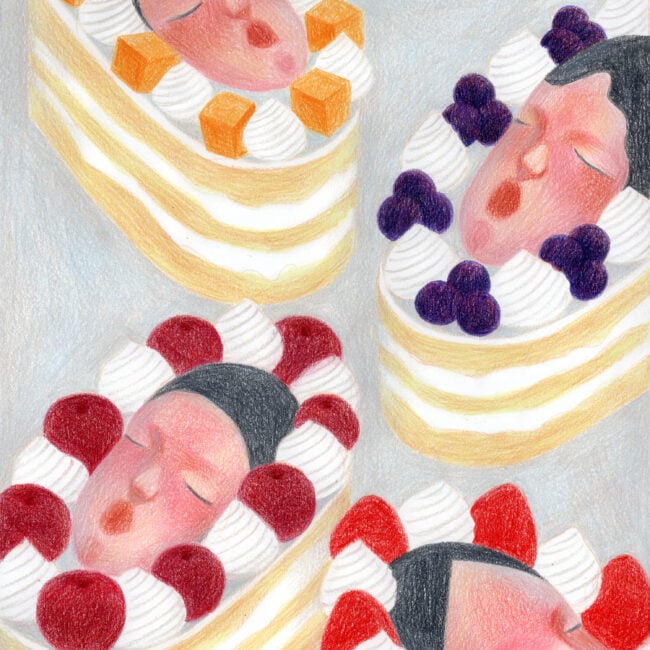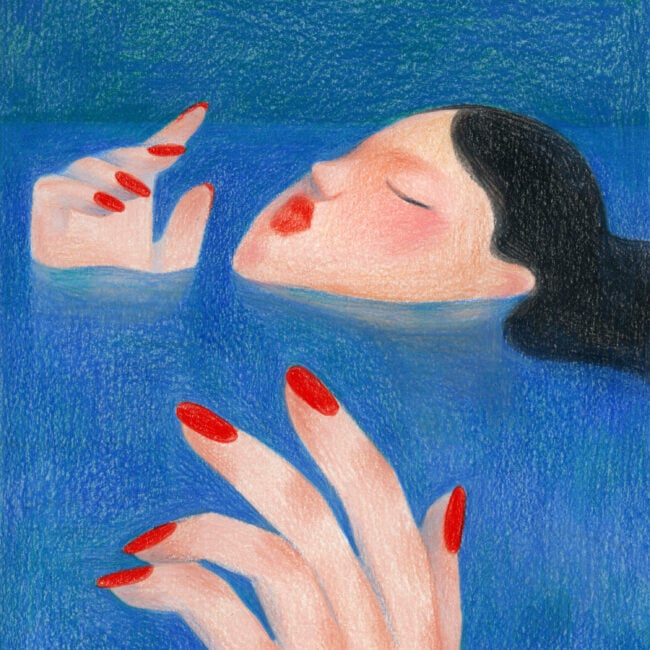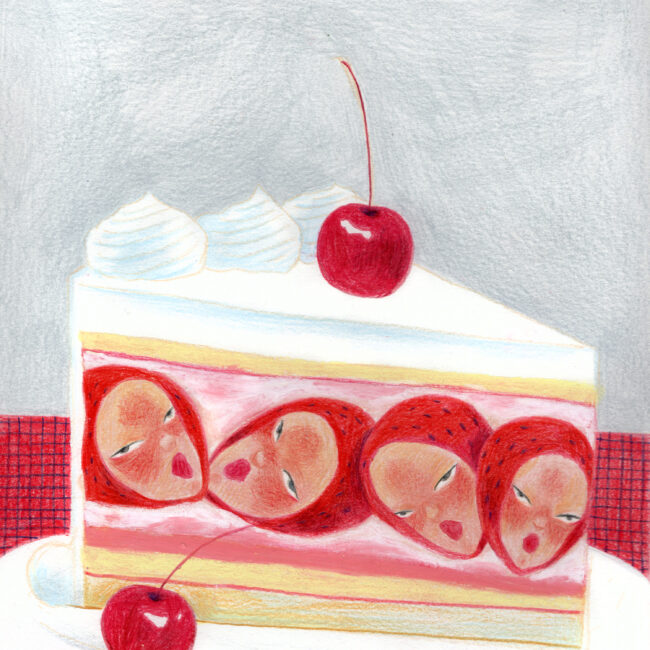 Jiayue Li, is an artist, illustrator, and graphic designer, born in Chengdu, Sichuan, China. She is a graduate of College of Design and Innovation, Tongji University in Shanghai, MFA Design / Design as Entrepreneur, School of Visual Arts in New York. She devotes herself to studying how art can be integrated into daily life. With elements inspired by small moments of every day, the observation of nature, music, and books, her art focuses on women empowerment and mysticism. She creates narratives through symmetry and well-considered composition using colored pencils on the medium of texture paper, or oil painting on canvas.
Her work was exhibited in FL, NY / An Experimental Art Show, New York in 2018, and Ladislav Sutnar Gallery, Riegrova 11, Pilsen in 2019. And she got shortlisted in the 2021 ADC 100th Annual Awards and 2021 Communication Arts Illustration Competition. Her graphic design work got the 2020 Graphis Design Annual, Honorable Mention, and 2019 Graphis Design Annual, Gold Award.Her clients include The New Yorker, Bon Appétit, Vogue Singapore, Google, Thom Browne, The Baffler, Alipay, etc.
___________________________________________________________________________
*Do you remember the first picture that made you want to create an artwork? What was it? Would you mind sharing it with us?
It's hard for me to recall the first picture because I started drawing at a very young age. A large field with grass and flowers, a breathtaking sunset, and anything that comes from nature always gives me the excitement and inspiration of creating artwork.
*Does music inspire your work? 
Yes, I love drawing with music on.
*If your art was a song, what would it be? Why? 
I can't really name a song or genre to describe my work, because my mood and the atmosphere is always changing. And I love listening to different styles of music when drawing.
*If you could illustrate one artist for his album cover, who would it be? Why? 
I'd love to illustrate the album cover for Rex Orange County. Because his music always brings me calmness and the lyrics are so beautifully written.
*Is there a song on Kitsuné Musique you think would have been great for you to illustrate? 
I'd love to illustrate Feel It Out by Yaeji.
*Now that you have linked your artworks with music, what other art would you like to explore? 
I'd love to explore making my artworks into a scultures or 3D pieces.