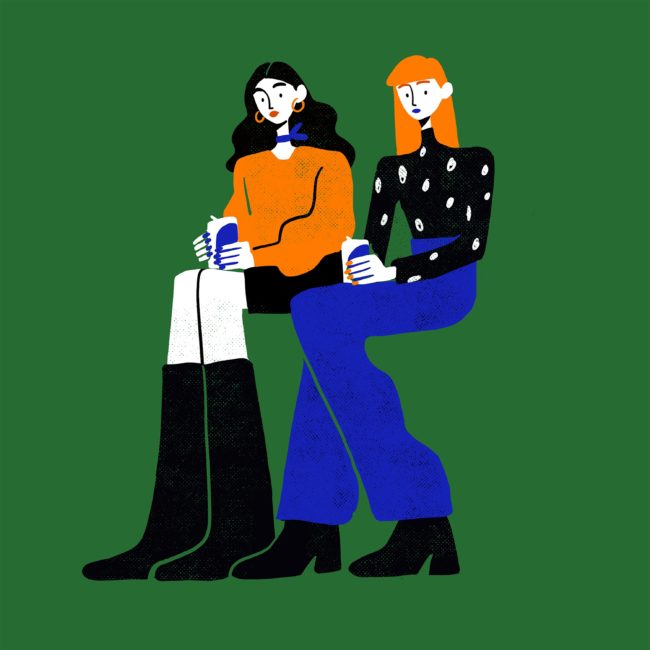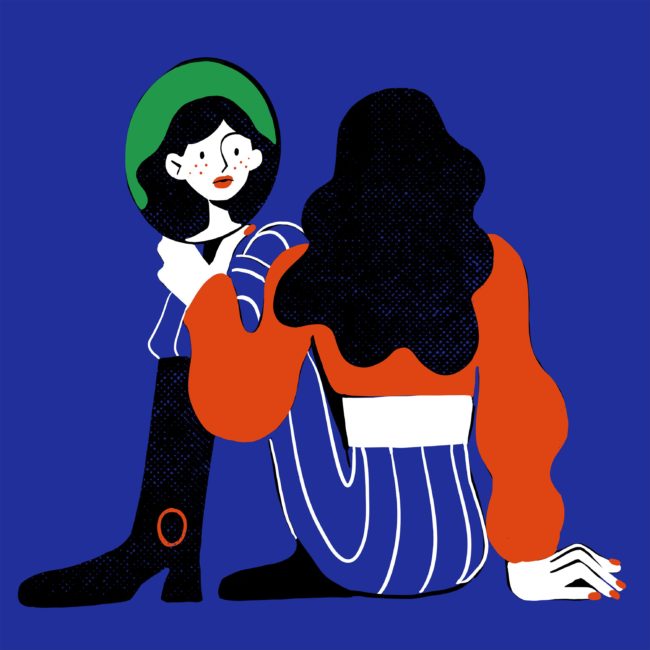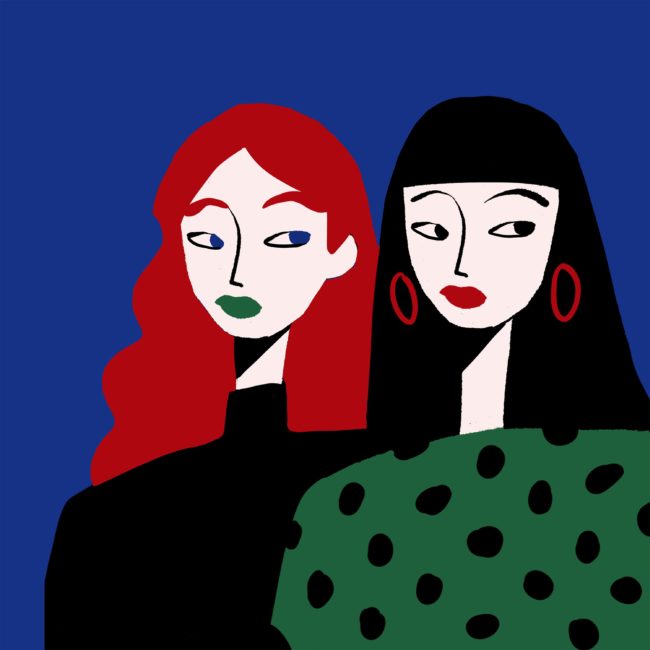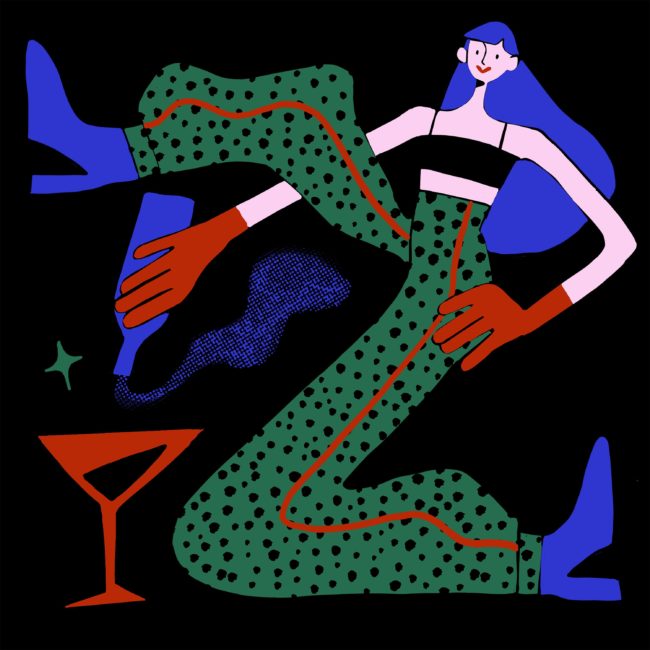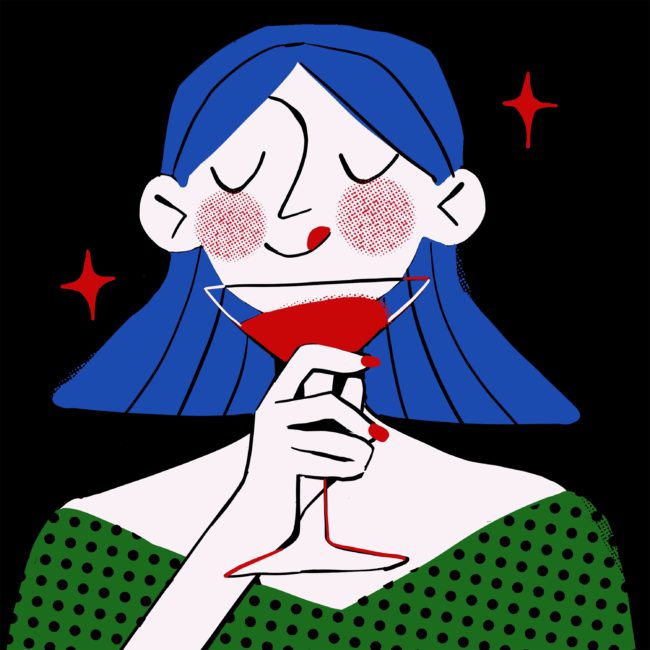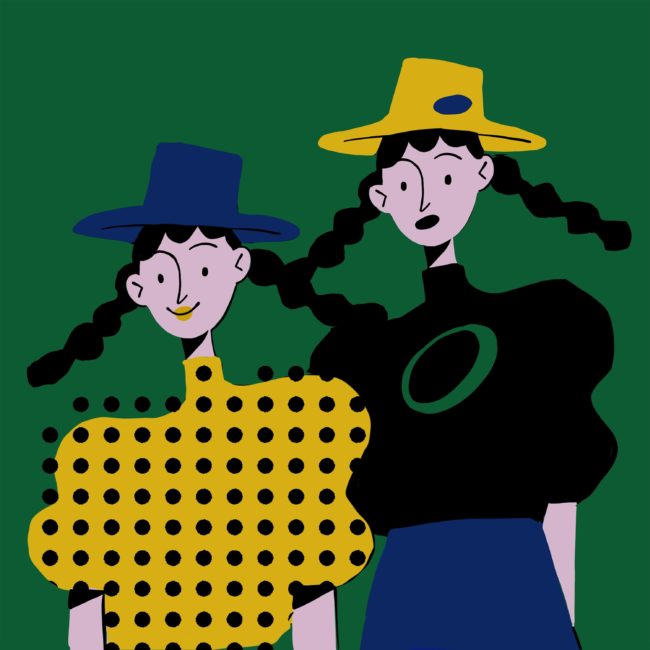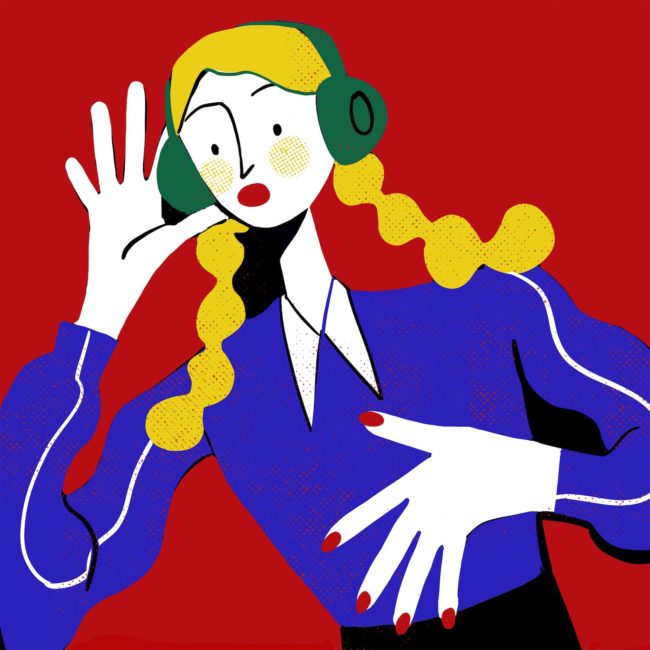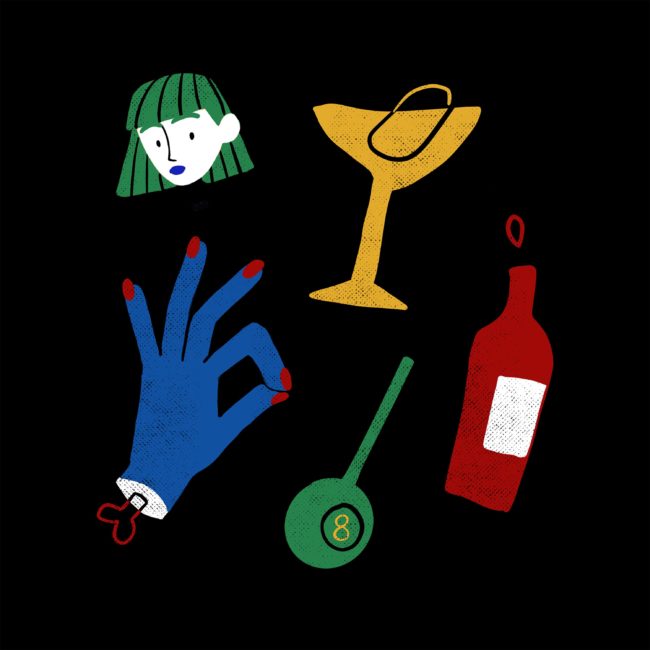 This month, Kitsuné Music presents the artist TIARA, from Tokyo (Japan). 
TIARA describes herself as an introvert, she does not talk much, but drawing is her way to express her feelings and creativity.
Listening to music when
drawing is a must for her, and it's always accompanied by wine & cut pineapples.
She also loves bold colors and feels particularly confident when she's wearing the color red.
 ------------------------------------------------------------
*Do you remember the first illustration that made you want to create artworks? What was it? Would you mind sharing it with us?
I don't really have specific examples..
It may sound weird, but I think the first time I was interested in making art was when I was little. I always loved to look at packagings at the supermarket, and I'm always interested and amazed by it. And I ended up studying Graphic Design.
*Does music inspire your work?
Of course. Music is really important for me. Music really builds my moods. When i listen to good music, it always makes me want to draw. I really love to listen to house & techno.
*If your art was a song, what would it be? Why?
Hmmm it's a really hard question, for now maybe "Just a Lonely Night Eating Sushis" by Folamour. 
I don't know, it just has the same vibe as my art I think haha, also I like the title.
*If you could illustrate one artist for his album cover, who would it be? Why?
There's so many names in my head, haha, but I think it's gonna be my #1 Japanese artist/DJ called Shinichiro Yokota, his genre is Electronic & House, he is still kinda underrated, but oh boy, all his musics are *chefs kiss*.
*Is there a song on Kitsuné Musique you think would have been great for you to paint?
There's a lot!
Ddoje Facce - Nu Genea 
Voodoo - L'Impératrice
Saw You For The First Time - Laurence Guy
Moves - Cody Currie
Any song from Lazywax
Sorry I can't choose one!
*Now that you have linked painting with music, what other art would you like to explore?
I want to try making pottery, and also 3D.