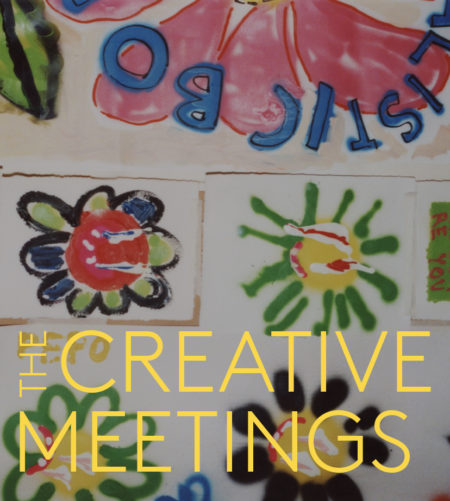 THE CREATIVE MEETINGS
Maison Kitsuné presents 'The Creative Meetings' – an editorial initiative providing an intimate glimpse into the universe of artists, their creative process and sources of inspiration. 
Discover the artists' exclusive artworks created for a Maison Kitsuné special sale exclusively online at maisonkitsune.com
Part of the proceeds will go towards La Source, a foundation supporting social inclusivity through art shops for children, created by the painter Gérard Garouste.
Marie-Victoire de Bascher . Nicolas Farade . Nathanaël Koffi . Roxane Lagache . Pepo Moreno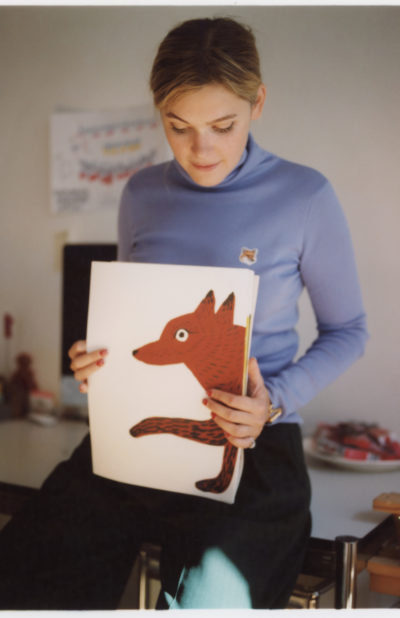 Marie-Victoire de Bascher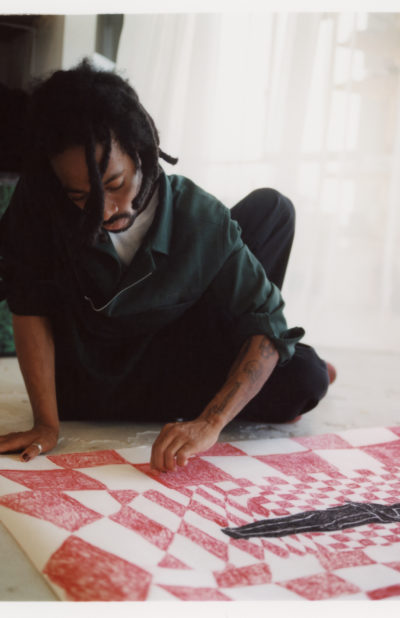 Nicolas Farade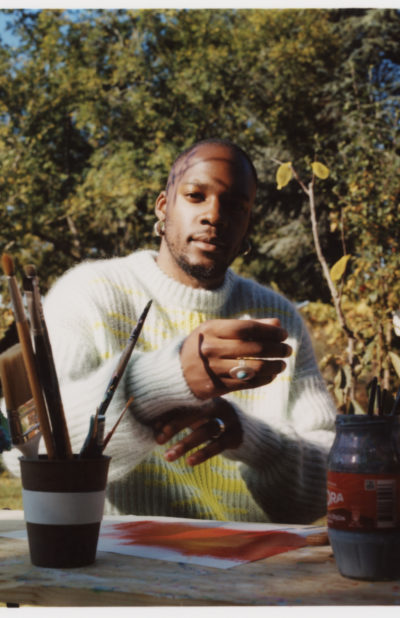 Nathanaël Koffi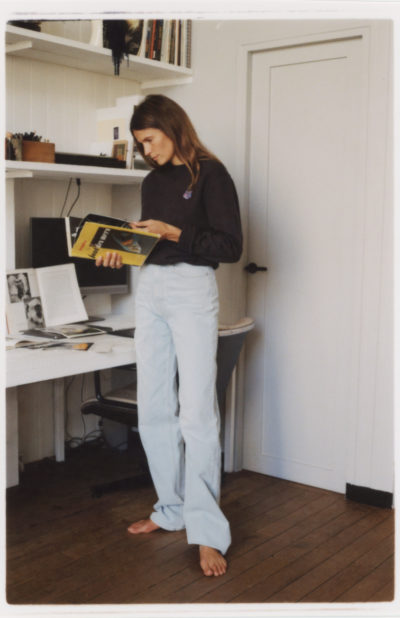 Roxane Lagache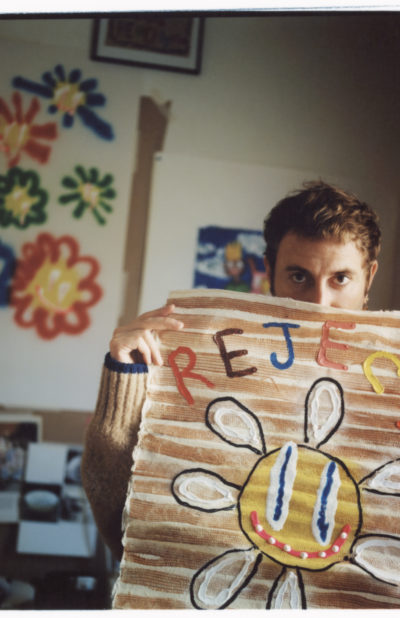 Pepo Moreno
MARIE-VICTOIRE DE BASCHER
Marie-Victoire de Bascher is a multidisciplinary artist, born in 1988 in Paris. In 2018, she founded Studio mv and now works with major names in fashion and lifestyle, as well as with craftspeople on small series of exceptional objects. Using a mischievous vocabulary of her own, Marie-Victoire explores the decorative art in search of a new extravagance.
'Leporello'
2021
37cm x 27cm
Gouache and ink on paper
Price: 750€
"A paper chimera that unfolds like a tale: the thousand facets of a many-sided fox."
Please contact customer service to purchase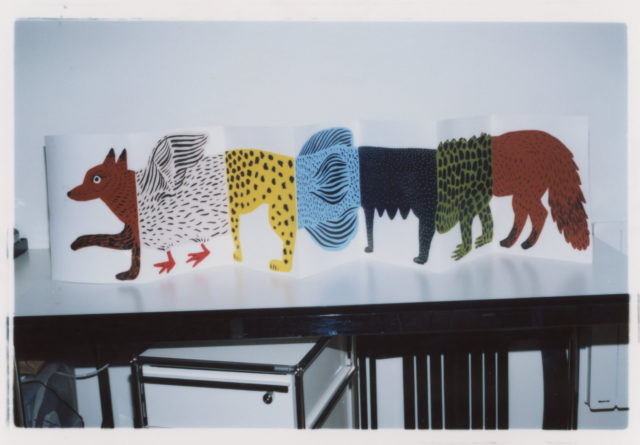 NICOLAS FARADE
Through the use of a basic colour palette, Nicolas Farade's work aims to create inter-dimensional spaces – a realm where time and space are in a state of flux. Curves meet lines, extend and intersect. Nicolas invites us to embark on an inner exploration, in a quest for the infinite. 
'Non-places' 
2021
120 x 80 cm 
Ink and acrylic
Price: 800€
"My work questions the perception of time, the future, the present, all of which is rather dizzying. It also raises the issue of the existence of other worlds and the nature of the universe, of which we are only just beginning to develop a tentative understanding and which, akin to a fragment of utopia, exceeds the limits of our imagination."  
Please contact customer service to purchase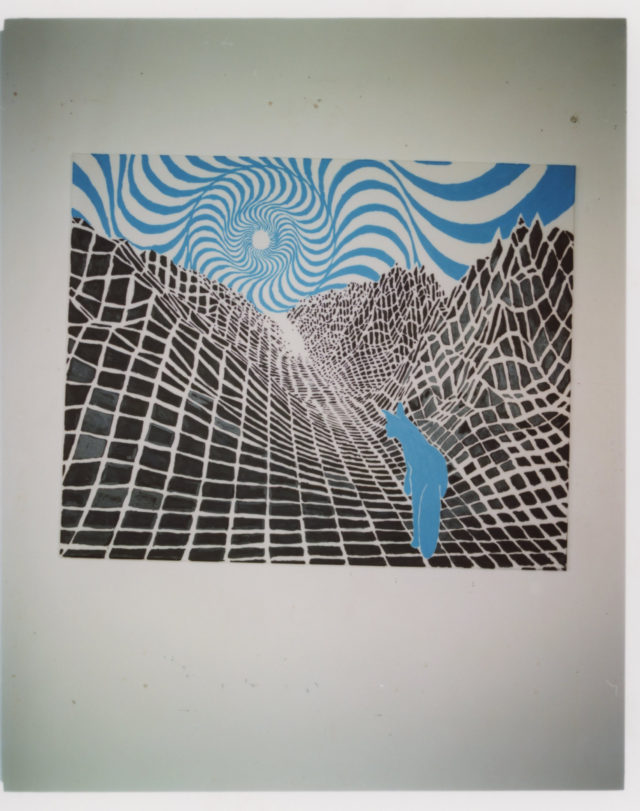 NATHANAËL KOFFI
Nathanaël Koffi is a French painter/visual artist who enjoys using a wide variety of media to express his colourful and abstract vision: everything from skateboards to wooden panels, from road signs to canvases!
'Fox'
2021
Without base: 26.4 cm x 6 cm – with base 26.4 cm x 14 cm
Hand-painted acrylic
Two layers of glossy varnish protect the work
Price: 500€
Please contact customer service to purchase
ROXANE LAGACHE
Roxane Lagache is a Paris-based artist who works in a variety of media: collages, illustrations, logos, photography. Her art is rooted in her childhood in the French West Indies; she draws her inspiration from the natural world of plants, minerals and animals.
'Woman-shell'
2021
23 – 21 x 24.5 cm
Paper
Price: 800€
"This collage is part of my Women-Shell collection. My goal was to create an artwork that was joyful and fun, and to show a whole page of a book for the first time – you can even see the page number."
Please contact customer service to purchase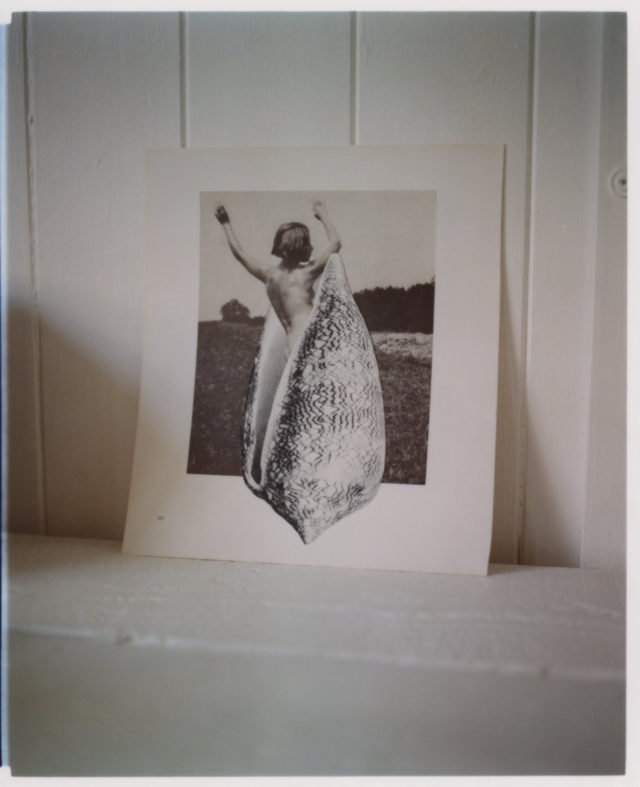 PEPO MORENO
Pepo Moreno is a Spanish painter based in Paris. His paintings are both a mock and a celebration of gay stereotypes in Western pop culture. His work explores a myriad of saturated colours using different variations of acrylic painting techniques. His art embraces some of the contradictions of the modern queer life experience.
'La guineu i la flor'
2021 
70 x 90 cm 
Acrylic and spray paint on grey recycled paper
Price: 1 000€
"The fox has always been a popular character in kids tales. I wanted to create this impression of a scene of a classic kid's book adding my own touch and universe. I love that it could describe the beginning of a story: 'One day a fox went out for a walk and he ran into a beautiful flower…'. The next is up to you to imagine"
Please contact customer service to purchase