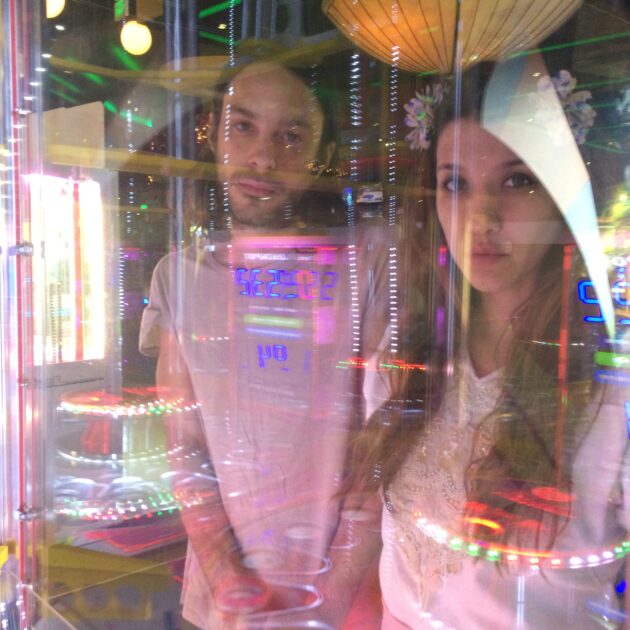 Heartsrevolution is a boy/grrrl duo and consisting of Ben Polloc and Leyla 'Lo' Safai who reside in the Lower East Side of NYC. The group formed in 2005 when Lo asked Ben to compose a soundtrack for the 1st Heartschallenger ice cream truck. Their name comes from a "Huggy Bear" song called "Her Jazz" which referenced boy/grrrl revolutionaries.

On stage, Terry 'Prince Terrence' Campbell join them for explosive performances. In 2008, NME described them as "the model for the modern pop group, one day all bands will be like this".

The same year, for their first tour in the UK, they travelled in an ice cream van that soon became the infamous Heartschallenger. They have partnered with the sparkling couture-staple Swarovski Elements to completely bedazzle one of them and make it the world's first and only completely crystallized touring ice-cream truck! The duo is determined to continue with their DIY approach while inspiring the 21st century generation to think outside of the box.

Heartsrevolution likes to describe their music as a Punk Rock version of Sesame Street.
After 7 years of creation for the band and as much waiting for their fans, Heartsrevolution releases their album " Ride Or Die " on Kitsuné in 2014.