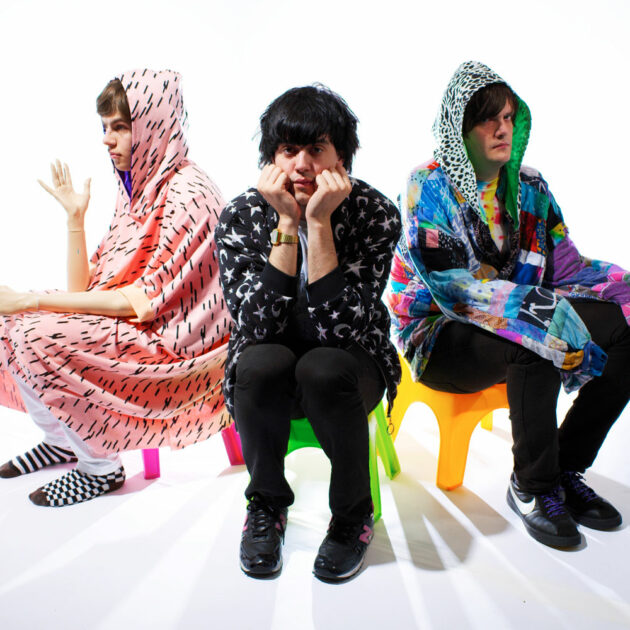 The London-based Klaxons feature the combined talents of Jamie Reynolds, James Righton, and Simon Taylor. Despite being a rock band at the core, Klaxons are heavily influenced by dance music, particularly the late-'80s/early-'90s U.K. rave movement.

By the time Klaxons released their second low-key single, they had become a favorite of publications such as NME and wound up signing with Polydor Records. As the group set to work on its first album, the Modular label issued a brief singles compilation entitled Xan Valleys in late 2006.

Myths of the Near Future, the full-length debut, was then released in early 2007 on both sides of the Atlantic. That same year, Myths of the Near Future won the coveted Mercury Prize. In 2008, Klaxons began work recording new songs. Purportedly, the band's label Polydor felt the songs were too experimental and rejected the album. Subsequently, Klaxons did re-record the album with producer Ross Robinson. In 2010, Klaxons released the material as its sophomore effort Surfing the Void.

After a minimum of rest, the quartet continues on the sessions of its third album where James Murphy (ex-LCD Soundsystem, DFA Records), Tom Rowlands (The Chemical Brothers), Erol Alkan and the duo Gorgon City follow one another on production. Released in June 2014 after three years of studio efforts, 'Love Frequency' unveils a more electro direction than ever with the tracks as "There Is No Other Time" or "Children of the Sun".