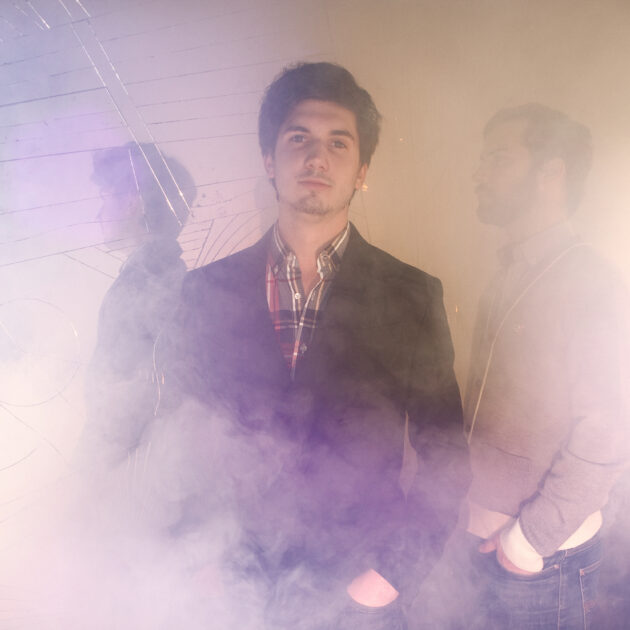 Logo is a Parisian duo that grew up during the 90s'. They are employees of French label Kitsuné and are producing (mostly) electronic music. Wrapped in a hazy, ill-defined and cynical pro-consumerism concept, Logo is the band playing in the club of the sinking Titanic in the seapunk remake of movie.
They are also one of the most exciting artists from the French electro scene. They've made a name for themselves by playing exclusively live, and have travelled from Melbourne to London through Tokyo or Berlin where their mix of blitzkrieg techno, radiant coldwave, and italo-disco have left crowds all sweaty and happy. No wonder famous DJs such as Boys Noize, Agoria, Busy P or Carl Cox (to name but a few) have playlisted most of their releases or remixes.
After the release of their first EP "La Vie Moderne" in 2010, Logo have kept busy composing, starting new collaborations with two of the coolest Swedish girls Icona Pop and touring all around France and Europe, notably with the Kitsuné Club Night roaster ! Showing a variety of sounds and influences, Logo's 2nd EP « Merit », helped define their classy sound and aesthetics and has proved once again that the French still had that particular touch!

Then came "Jacob and Fabrice", their 3rd EP, a 100% dancefloor oriented release which became an instant double-classic, receiving praises from both the underground and mainstream DJs.
Promptly after, Logo released "Give Mo Luv" featuring the legendary eLBee BaD, pioneer and self-proclaimed prince of Dance Music whos unique vocals added a pinch of sensuality to the Logo recipe. As usual, the remixes were striking: Boston Bun, Matthias Zimmerman and Aashton & Swift.
Their 5th EP, "Cardiocleptomania" was released in April 2013. Mixing convulsive piano and sub-bass, Logo are paying hommage to both EBM and garage house.
Last but not least, their 6th EP on Kitsuné called 'Fabrice'. Rhythmic and daring, Fabrice has won over the greatest DJs who played it all around the world. With their absorbing sounds and wide atmosphere, LOGO signed a very heavy hit there.