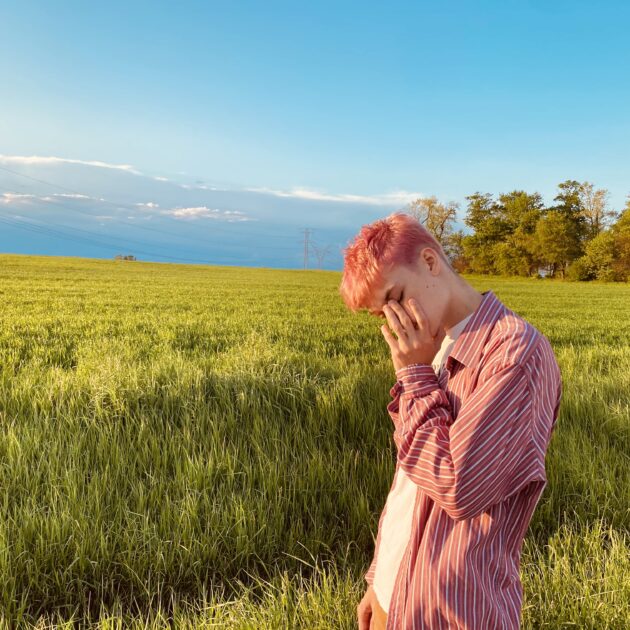 Worry Club is the project of twenty-one year old Chicago-based musician Chase Walsh in partnership with visual artist Zack Zagula.

Walsh learned to play guitar at the young age of five, and soon became hungry to pick up new instruments. He taught himself drums, piano, bass, violin, and by the age of thirteen he self-produced his first record. By the time he reached high school, anxiety and depression started to have a deep impact on his life. Walsh's bedroom studio became a refuge and the music he wrote became his coping mechanism.

"I write songs for people who are still figuring out life, relationships and their own happiness. I use my music as a tool to figure all this shit out and I find it cathartic that so many people who listen to my music relate to the things I am feeling… It's like we get to figure it all out together. Music is the only way I can get some of the negative thoughts out of my head."

Walsh has a unique ability to fuse lyrical content with contrasting musical compositions. "All the happy songs sound depressing and the depres

Worry Club has recently signed to Los Angeles-based label Future Gods. They will be releasing his new single, "Japanese" in collaboration with French label Kitsuné on August 7th.