Experience
The Art of Coffee
The concept behind Café Kitsuné is to create and operate a space that marries the simplistic beauty of the small and intimate coffee bars with the style and cool of everything that Café Kitsuné undertakes. Café Kitsuné pays tribute to the pleasure of enjoying a quality coffee in locations that are both modern, cosmopolitan and welcoming.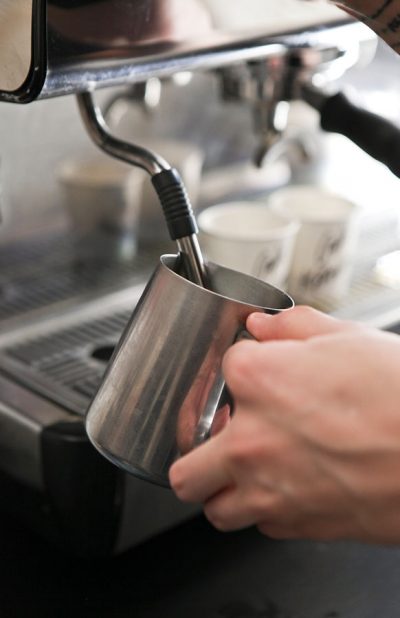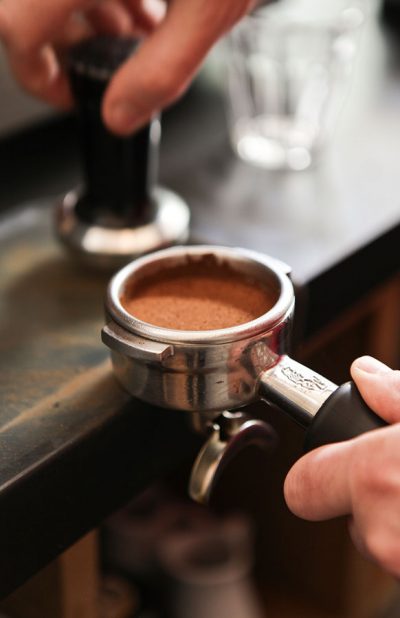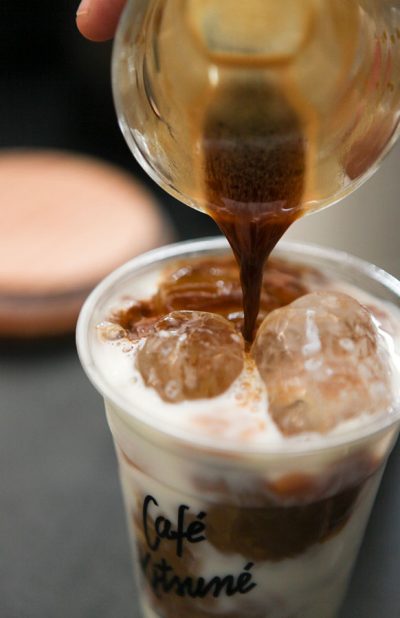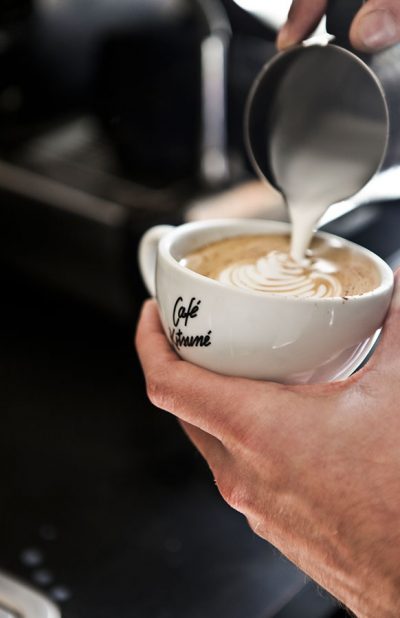 From South America, the coffee beans are roasted with the utmost care.
ROASTING WORKSHOP
A place dedicated to the coffee experience
Café Kitsuné Vertbois is first and foremost a production site with a roastery run by the artisan roaster Florian Decousser. Freshly roasted coffee beans and ground coffees are available in the shop or online, alongside the collection of Café Kitsuné tableware: cups, saucers, mugs and tumblers… The Café Kitsuné in the rue du Vertbois is also a destination for degustation, with all of Café Kitsuné's classic specialities available to be enjoyed in situ or to take away: espresso, macchiato, americano, dirty chai, cappuccino, cortado, flat white, mochaccino along with teas, pastries, juices and ice cream. Finally, it's a place for sharing coffee culture with thematic workshops organised every Saturday.
WORKSHOP RESERVATION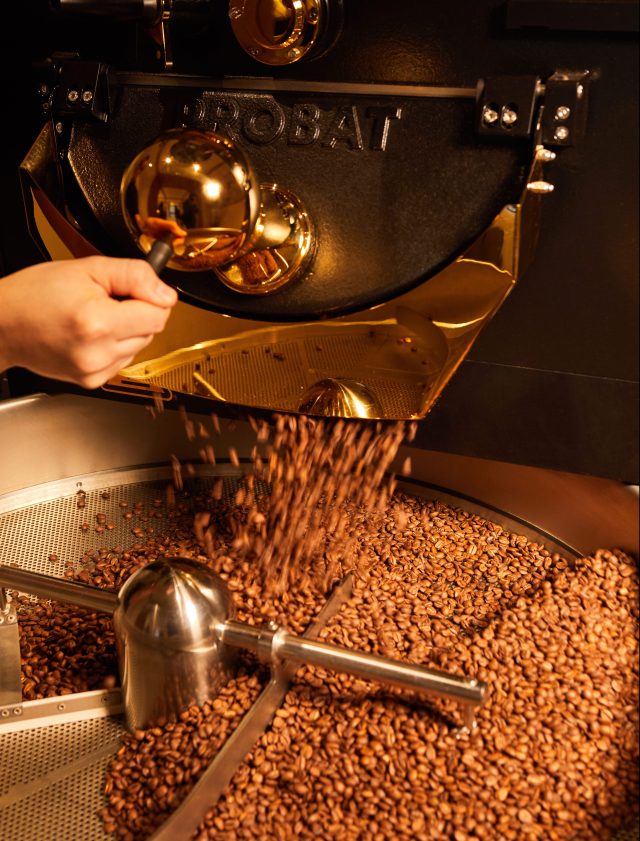 The flavours
A full-bodied and tasty coffee
The coffee served at the Café Kitsuné is full-bodied and flavoursome, with notes of chocolate and grilled hazelnuts, a hint of cherry and a texture that is both smooth and syrupy, lingering on the palette.
It can be enjoyed in situ or as a take-away and comes as an espresso, macchiato, americano, latte, cappuccino, dirty chai, cortado, at white or mochaccino. From Costa Rica, Nicaragua, Salvador and Guatemala, the coffee beans are roasted with the utmost care.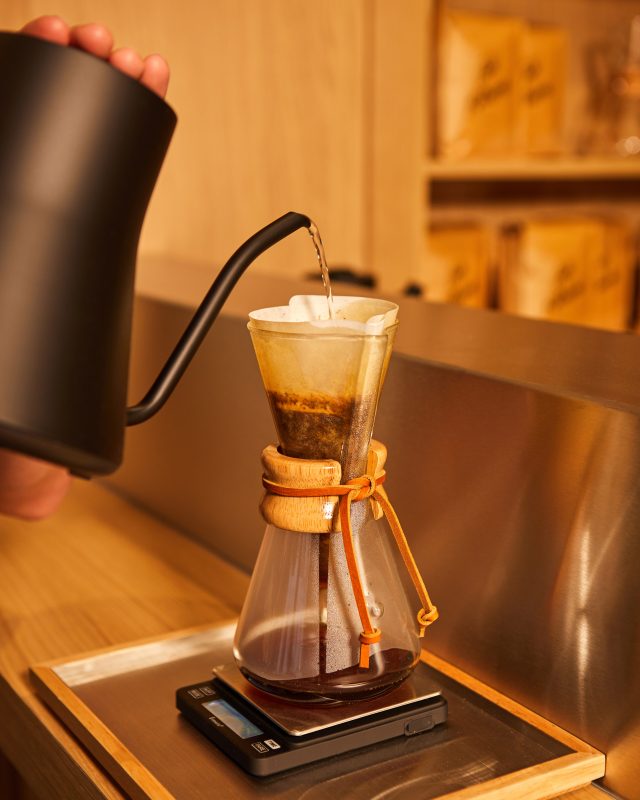 The menu
À la carte
The menu is complemented by a variety of hot and cold drinks as well as a selection of sweet treats. Loyal to its origins Café Kitsuné's menu proposes French-Japanese specialties such
as the famous Matcha Latte, Chai Latte and Iced Yuzu, the matcha financier, the Japanese Cheesecake and the shortbread in the shape of a fox.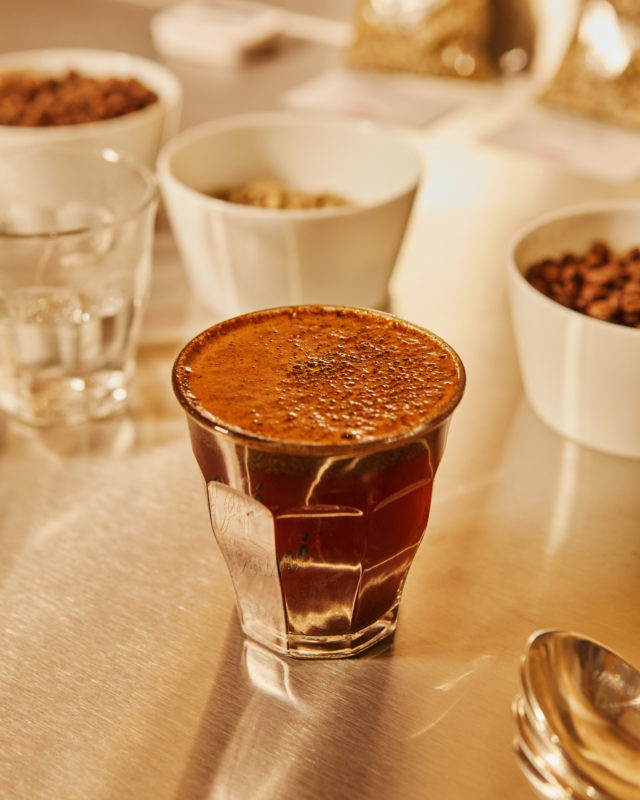 The Roastery
A place dedicated to the coffee experience
It's just a short step from passion to high standards… And Café Kitsuné soon wanted to master every stage of the process, from sourcing
the bean right through to the degustation.
Discover our Roastery