On view
IMRUH ASHA
NOVEMBER 10 – DECEMBER 4
Galerie Kitsuné is pleased to present 'Stretched', an exhibition by Imruh Asha, a Paris-based artist, creative consultant, and fashion director at Dazed Magazine.
Pulling from his Dutch-Caribbean roots, Imruh has a bold yet refined take on storytelling through fashion and art. Known for his fashion stories rife with a vibrant and eclectic use of color, structural silhouettes and a mix of textures and movement, Imruh often addresses themes of spirituality, social character, and the role of community. 
Through 'Stretched', Imruh presents five sculptures commenting on one hand the idea of feeling othered depicted by the physical manifestation of a person stuck behind a wall, and on the other the movement and the beauty of our access to color. All five sculptures were crafted in partnership with Le Chemin Des Maquettes, a revered Parisian atelier. They are accompanied by a photo series of Imruh Asha's Paper Monsters created by imposing robust paper forms onto fashion models making a satirical comment on the overthought nature of creating a fashion image. Imruh Asha's Paper Monsters were photographed by Osma Harvilahti.
DISCOVER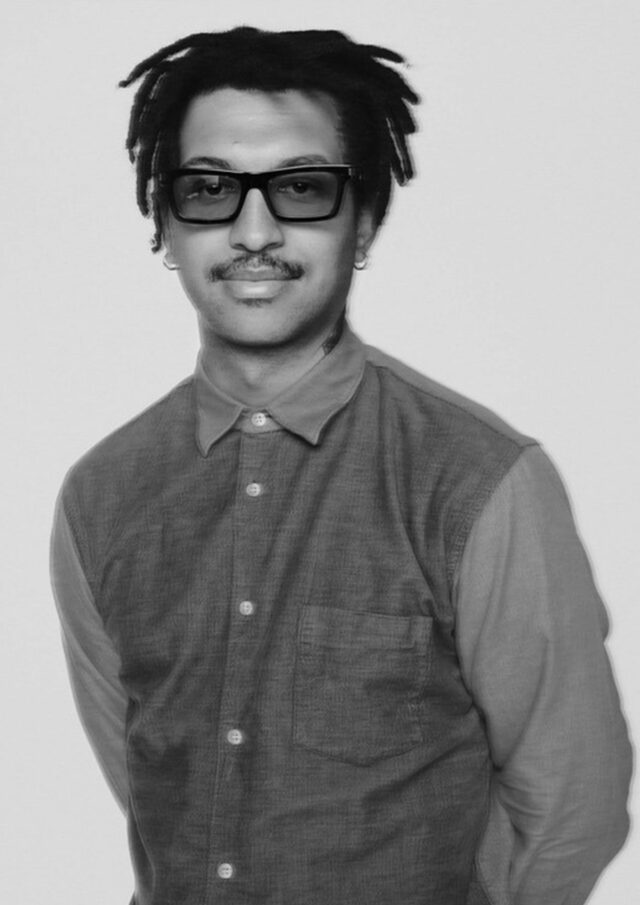 #GALERIEKITSUNE
108 Bond St, Brooklyn, NY 11217
Wednesday – Sunday: 12pm – 6pm