On view
STROLL GARDEN
SEPTEMBER 8 – OCTOBER 2
Galerie Kitsuné is pleased to present "Haptic Memory", a group exhibition by Stroll Garden. Curated by Los Angeles-based gallery Stroll Garden, "Haptic Memory" features vessels by ceramic artists Jane Yang-D'Haene and Raina Lee.
D'Haene and Lee are united by a connection to classical Korean and Chinese ceramic silhouettes — objects that populated both artists' childhood homes. D'Haene's works were specifically inspired by Baekja (white porcelain ceramics) and celadon bottles. Some were displayed as treasures while others, purchased from the local market, were used for serving drinks. Lee grew up around Chinese antiques and reproductions; her pieces are a nod to such classic shapes as the Meiping, the Garlic Head, and the Lotus Bud.
In reinterpreting traditional forms, the artists engage with both history and their own pasts. For the two artists, hand-built classical forms serve as a vehicle for bold exploration of material and texture.  Both experiment with glaze chemistry and natural compounds to achieve sculptural, unexpected surfaces and unique colors.
DISCOVER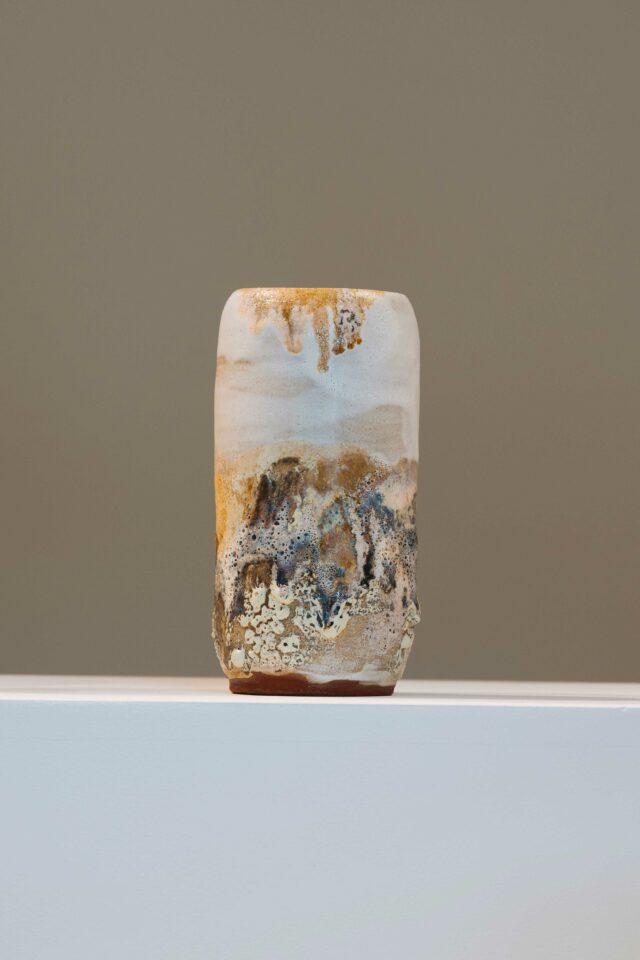 #GALERIEKITSUNE
108 Bond St, Brooklyn, NY 11217
Wednesday – Sunday: 12pm – 6pm