FALL-WINTER 2023
FOR FALL-WINTER 2023/24, MAISON KITSUNÉ EVOLVES THE PLAYFUL SPIRIT THAT HAS LONG DEFINED THE BRAND, INTRODUCING AN EFFORTLESS ARRAY OF WARDROBE ESSENTIALS AND A NEWLY ELEVATED EASE TO THEIR TRADEMARK IRREVERENCE. 
DISCOVER MORE
THE SEASON DRAWS ITS KEY INSPIRATION FROM THE AUDACIOUS ENERGY OF PUNK REBELLION SURGING AGAINST PREPPY TRADITION.
Through this lens, staples are reimagined: rugby shirts, varsity jackets and polos reconfigured with the contemporary cool which defines Maison Kitsuné; collegiate stripes, regatta florals and imagined insignia collaged with a tongue-in-cheek irreverence. Maison Kitsuné also introduces their first handbag, The Boogie, in alignment with this aesthetic: a meticulously- crafted camera bag, formed from Italian leather, which offers a fresh take on retro codes.
DISCOVER MORE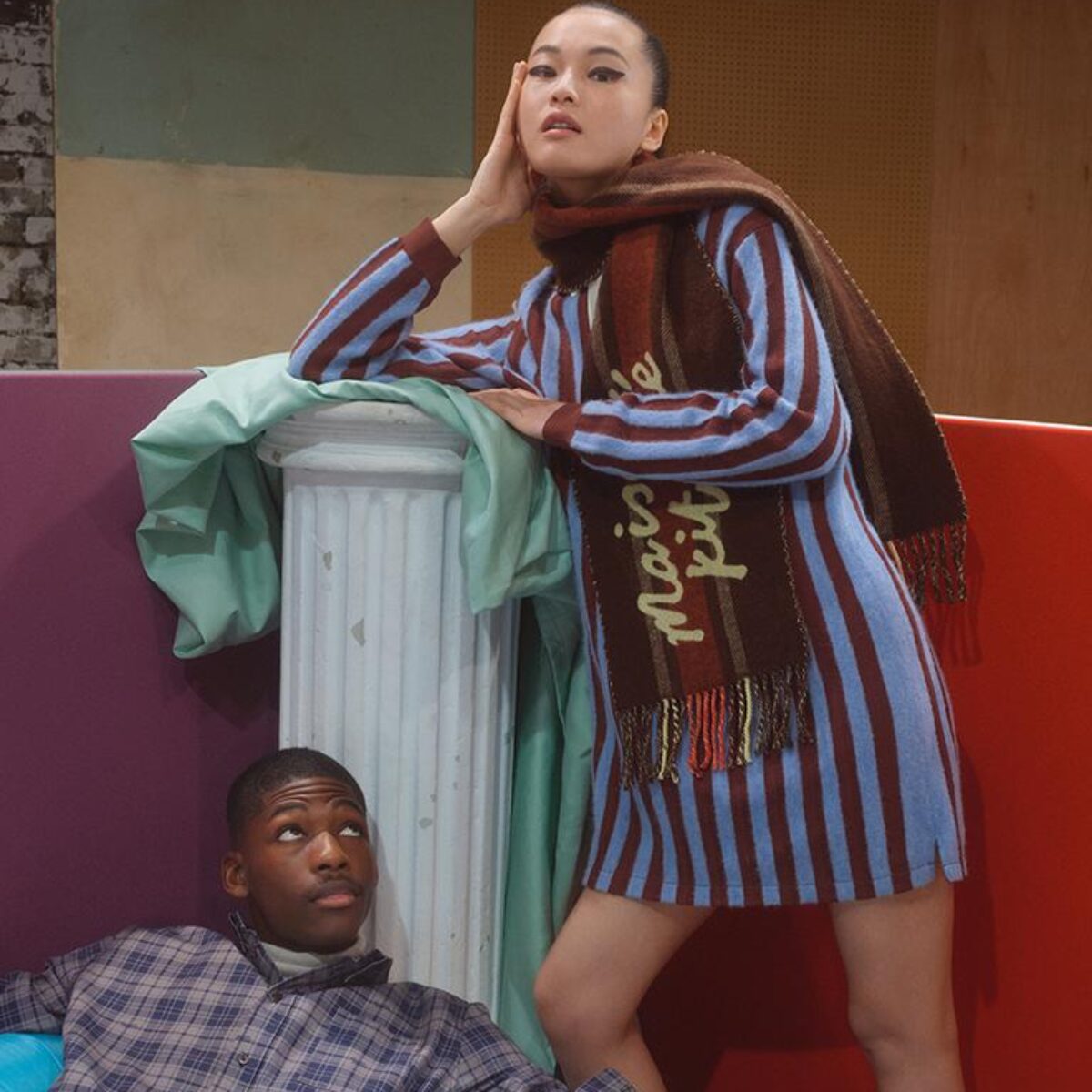 TRADITIONAL CHECKS ARE REWORKED IN NEW SCALES, AND GENTLY OVERSIZED PROPORTIONS IMBUE HISTORIC PROPRIETY WITH A CASUAL, MODERN INSOUCIANCE.
The Maison Kitsuné logo appears overgrown with wildflower embroidery, while graphic florals and daisy chains appear throughout the collection both as details and printed jacquards: an amalgam of the Edwardian trimmings familiar to punk, as well as regatta bouquets. The introduction of a floral camouflage blends the vocabulary of the two worlds. The appearance of Teddy essentials – a black cotton satin blouson, or dark washed Japanese denims – reaffirms a disruptive spirit while offering seasonal staples.
DISCOVER MORE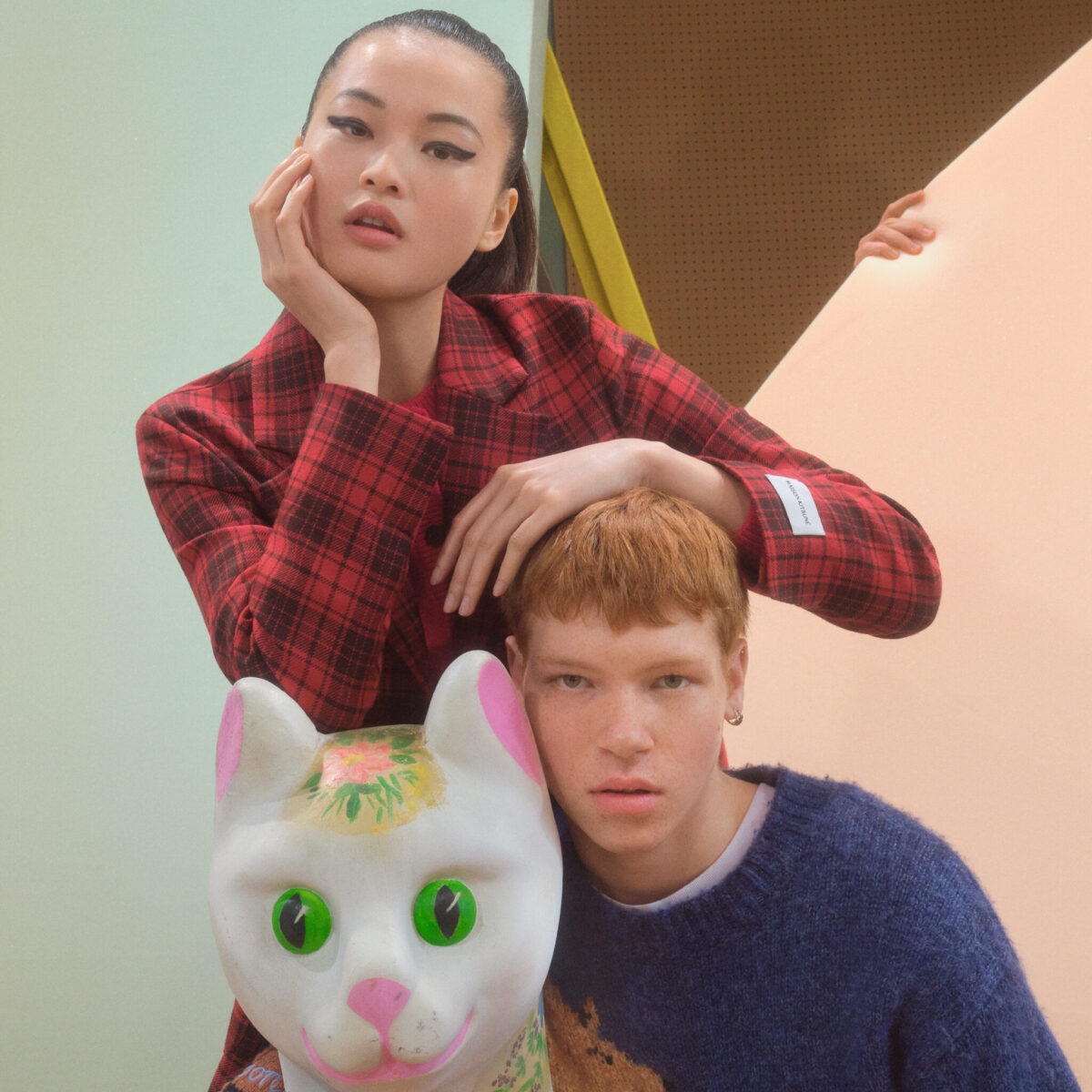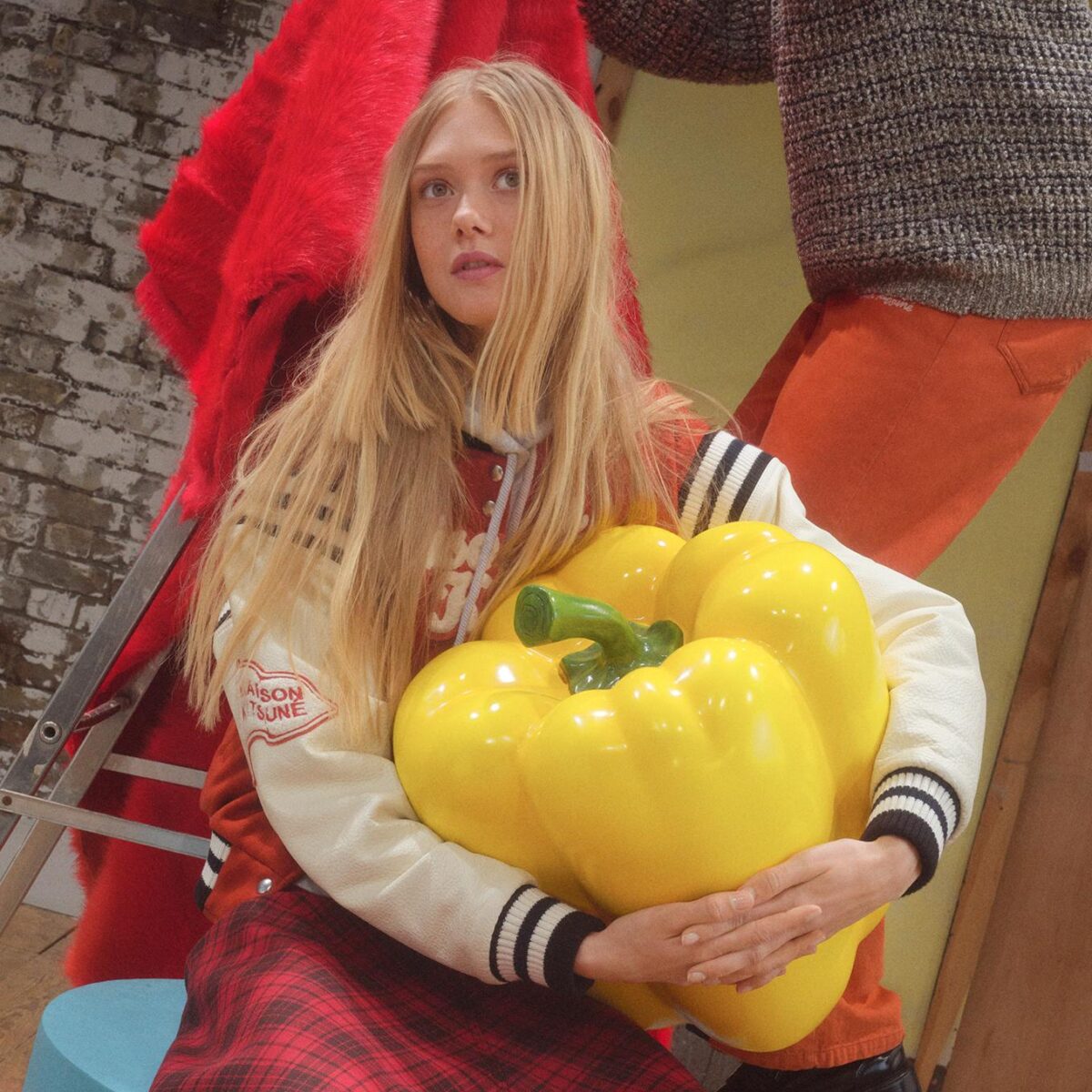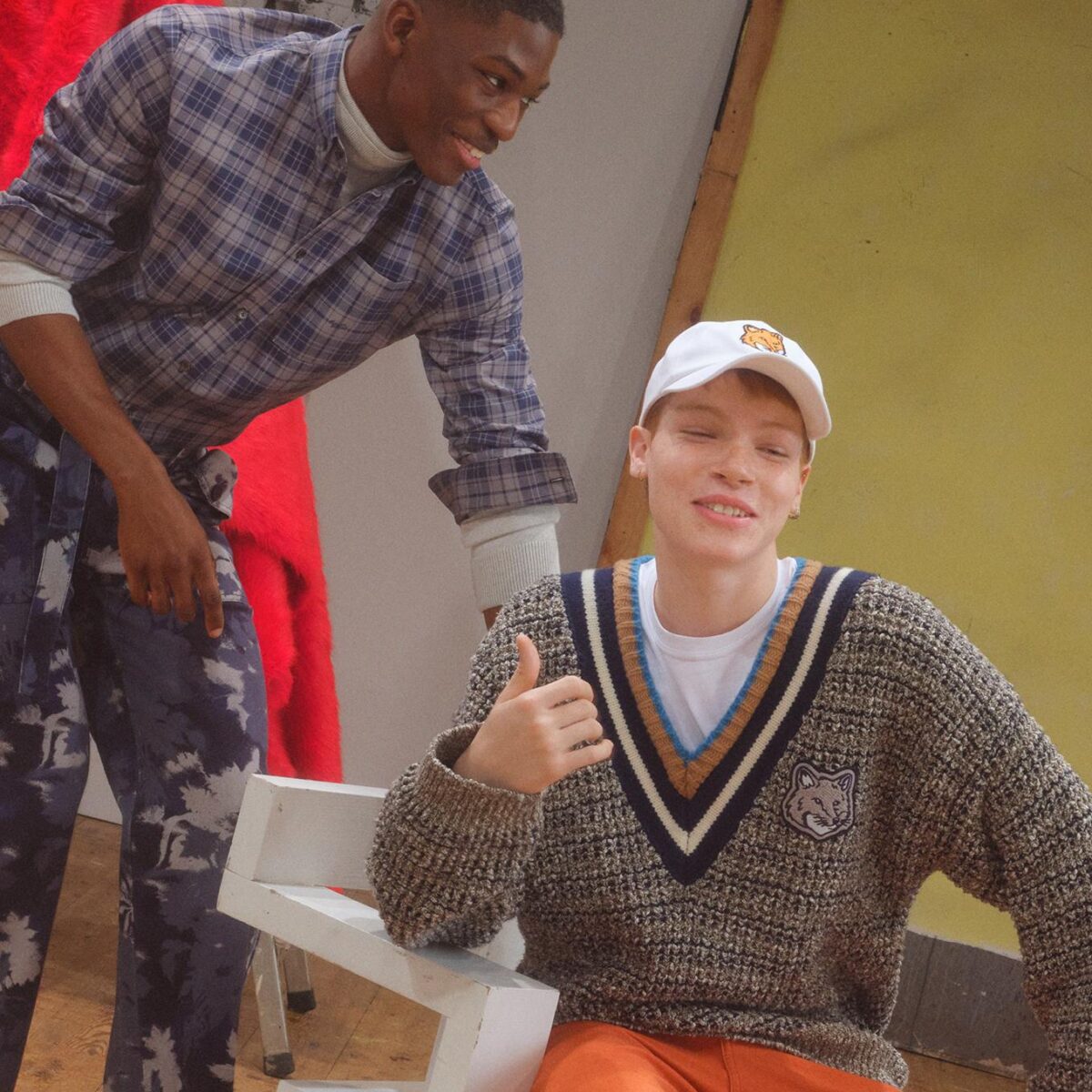 WITHIN THAT WARDROBE, SARTORIAL SILHOUETTES ARE METICULOUSLY CONSTRUCTED AND RICHLY TEXTURED, BUT POSSESS AN EFFORTLESS APPEAL.
Outerwear maintains the utilitarian multi-functionality key to Maison Kitsuné, but with a stylish twist. A new energy remains present throughout tailoring and shirting designed with a casual fit. Trademark pieces – a neat pea coat in woollen twill, or a water-repellent cropped puffer – appear with modern proportions while statement knitwear integrates an array of innovative weaving techniques and extra fine merino wools and mouline yarns for a luxurious appeal.
The iconic Fox Head logo is reconsidered through the clarity of this evolved perspective: graphic and linear, realised in a tonal array of colours, its transformative capabilities reflect the creative expression that remains at the heart of the brand's essence.
DISCOVER MORE